Want to feel mildly productive when you can't write — because you're spending your minutes and hours stuck in Los Angeles traffic? Listen to a literary podcast while you wait on the 405. Here are five entertaining podcasts with an L.A. connection for your listening pleasure:
Otherppl with Brad Listi.Hosted by The Nervous Breakdown founder Brad Listi (Attention. Deficit. Disorder), each weekly Otherppl episode features an intimate interview with a writer, recorded in Brad's garage in Los Angeles. Interviewees range from well-known authors who are in town on book tour to local, indie press writers.
A unique feature of this podcasts is that the interviews tend to focus on the authors' personal histories and their thoughts about the writing process. The result is usually an interesting look at the trajectory of a writer's life. That said, if you tune in hoping to find out more about the author's book itself, you'll likely be disappointed as Brad often doesn't read the books (he's admitted as much in some episodes) and thus doesn't talk much about them.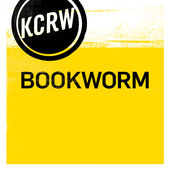 KCRW's Bookworm. One of local NPR station KCRW's programs, Bookworm's hosted by Michael Silverblatt, who talks with an author at length about his or her new big book, usually asking deep questions that delve into the books' concerns as related to contemporary society.
I'd describe Bookworm as quiet and thoughtful — which is another way of saying that I love the podcast's moments of wonderful insight, but sometimes find Michael's slow, measured (halting?) way of speaking lulls me to sleep. Recent guests include Don Delillo (Zero K) and Colson Whitehead (Underground Railroad; my microreview here)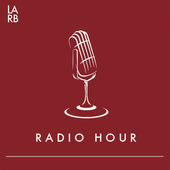 LARB Radio Hour. This podcast from the Los Angeles Review of Books (more about LARB here) is described as "a weekly variety show" — and seems to offer something new and different every week!
Tune in to hear anything ranging from a conversation with Future Sex author Emily Witt about sex in the digital age, to a socio-cultural lesson on celebrating the holidays Soviet-style, to readings of a poem. Even the hosts change around for each show, though LARB fiction editor Laurie Winer is one of the regulars.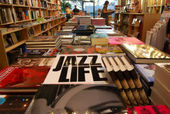 Skylight Books Author Reading Series. Missed a reading at Skylight Books? (more about the bookstore here) Catch it on the podcast!
You'll hear some big name authors who came through town, as well as many well-known local ones like Dana Johnson and Margaret Wappler. Plus, the podcast sometimes includes the more community-based readings — like those featuring WriteGirl mentees or UC Irvine MFA students (more about local MFA programs here).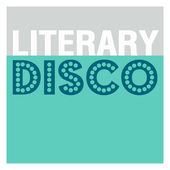 Literary Disco. This lively podcast features three hosts, writer-actor Julia Pistell, Tod Goldberg (Gangsterland), and Rider Strong (of Boy Meets World fame) — the latter two of whom are in the Los Angeles area — who have energetic, friendly discussions about books they're reading.
Because this podcast went dead for the second half of 2016, I debated whether or not to put Literary Disco on this list. However, the hosts did return at the end of the year with an episode covering Ben Lerner's 10:04, a biography of Cleopatra, and best book gifting practices — so I added it in. Hopefully they'll return to regular episodes in 2017 —
____
Are there great L.A.-related literary podcasts I missed? Let me know in the comments, and I'll start listening. And if you'd like to broaden your listening horizons beyond SoCal, check out The Millions's list of literary podcasts from around the world.