There are hundreds of books out there about improving your writing — but if you're like me, the challenge comes a little before that, in getting yourself to write in the first place. It is strange: Why do I so often resist doing that which I say I really want more time to do?
I have friends who marvel at the fact that I read 100+ books each year, but the main reason I read so much is because it's my favorite "productive" way of procrastinating on writing. In fact, I read a lot of self-help books, which I used to be kind of embarrassed about but have now just learned to embrace by calling them personal development books.
Here are five fantastic personal development books that are NOT directly about writing — but that nonetheless got me to write more, edit more, submit more, and just generally do more of the writerly things I really do want to do: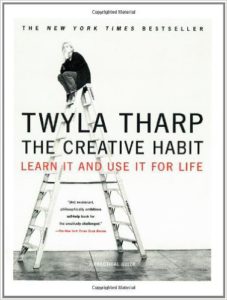 1. The Creative Habit: Learn It and Use It for Life by Twyla Tharp.
The title kind of reveals why this book might be relevant to creative writers. Twyla Tharp, dancer and choreographer extraordinaire, argues in this book that creative success comes less out of innate ability than out of hard, consistent work. And in order to do that work, you must set up firm habits — the kind of habits you don't think about or deviate from.
For example, after a meal, I don't have a big debate with myself about whether or not I'm going to brush my teeth. I just do it out of habit. The same thing needs to be true about my writing habit. It needs to be something I just go and do every day because that's just what I always do at that time. If I have to have a big internal debate with myself and "convince" myself to sit down and write every day, it's much less likely that the writing will happen.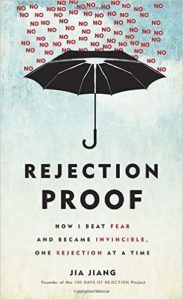 2. Rejection Proof: How I Beat Fear and Became Invincible Through 100 Days of Rejection by Jia Jing.
I picked up this book after hearing Jia's interview on The Portfolio Life — and loved it. Basically, this guy decided to get over his fears of rejection by devising creative ways to get rejected (e.g. asking a stranger for $100, asking a Dunkin' Donuts employee to make him donuts in the shape of Olympic rings — here's the full list, along with YouTube videos). As strange as his asks were, he pretty quickly started getting a lot of yeses!
In the process, he learned a lot about rejection — and about how to increase the chances of not getting rejected too. The book's a hilarious and inspiring read. It taught me about how to reduce, manage, and deal with the many inevitable rejections I get as a writer — and it actually encouraged me to live more courageously in general.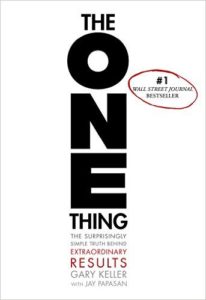 3. The ONE Thing: The Surprisingly Simple Truth Behind Extraordinary Results by Gary Keller and Jay Papasan .
If you're feeling overwhelmed by all you feel you need to do to be a writer — and feel that the only way to be a successful writer is to pile more and more on, this book will give you some relief. The authors argue that the key to success isn't simply squeezing more things onto your to-do list. In fact, they argue the opposite — that you need to pare things down and focus on just ONE thing.
The question to ask yourself is this: What's the ONE Thing you can do such that by doing it everything else will be easier or unnecessary? (Hint: If you're a writer, this one thing would be writing) Sound too simple to be helpful? Read the book — It's pretty convincing. It gave me a lot of clarity and focus I sorely needed.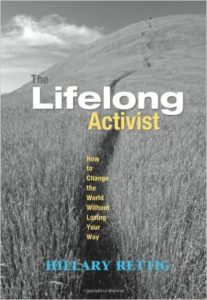 4. The Lifelong Activist: How to Change the World without Losing Your Way by Hillary Rettig.
This one is a really great time management book disguised as an inspirational book. Hillary's main argument is that lots of activists burn out and quit doing activist work, primarily due to overwhelm, fear, and, most of all, bad time management skills. Thus, the book is dedicated to helping activists learn to properly manage time, combat procrastination, and address feelings of fear and overwhelm.
If it helps, imagine the title is "The Lifelong Writer," and while reading, replace the word "activism" with writing. I especially found her advice about ending procrastination helpful. According to her, I should "approach my work with a light touch" so it feels "safe, easy, and fun." She has a lot of great tips for overcoming psychological hurdles.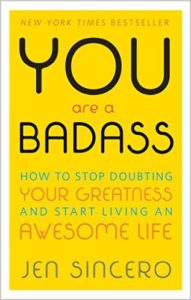 5. You Are a Badass: How to Stop Doubting Your Greatness and Start Living an Awesome Life by Jen Sincero.
I picked up this book because Jen and I share the same agent — and I'm glad I did. Not sure yet you have what it takes to pursue your writerly dreams? This book will teach you otherwise — and give you some tools to pursue those dreams too.
It's a nice mix of law of attraction stuff tied to hard work and action-taking — with a good dose of humor. This book encouraged me to take more risks — to just go for things. I get her occasional emails now and they're like a pop of motivation in my inbox every time.
____
Have you read any of these books yourself? Have more to add to the list? Share your thoughts in the comments.