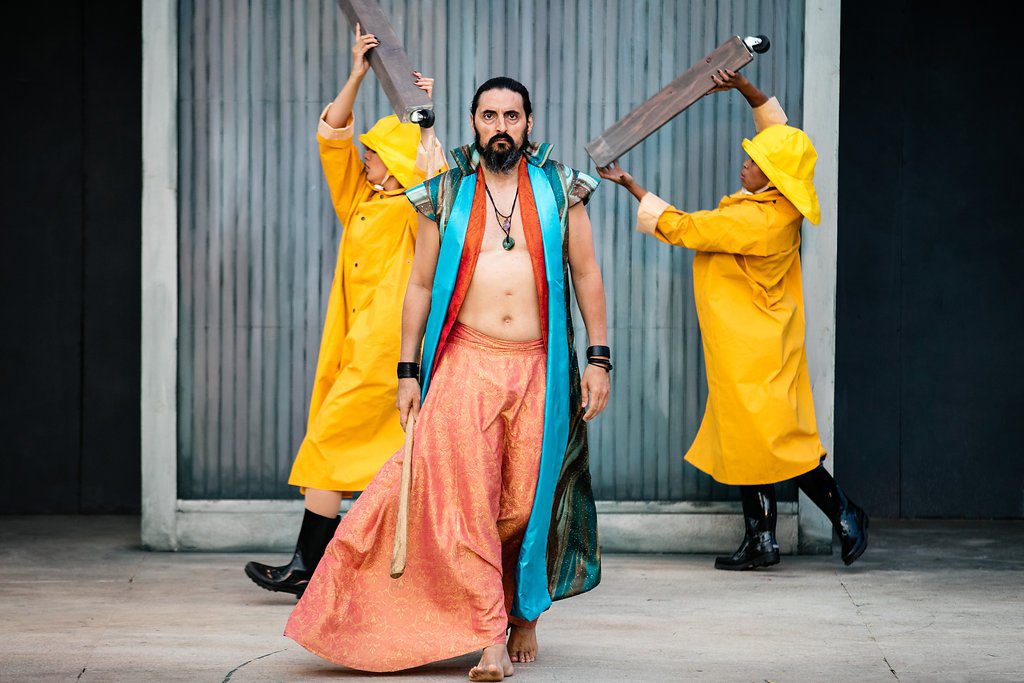 In case you haven't heard yet, the Griffith Park Free Shakespeare Festival is an L.A. summer treat not to be missed. Every year, the local Independent Shakespeare Co. puts on two to three plays with performances running Wednesdays to Sundays — all for free!
Griffith Park's quite the trek across town if you live on the westside like I do, but still well worth the trip. Here are some tips to make sure you get the most out of the event:
1. Get there early. Seating on the lawn is basically first come first served, with earlybirds getting the prime spots near the stage and latecomers relegated to the back area near the caves where coyotes howl. Performances start at 7, but the crowd starts arriving hours before.
I've noticed that my enjoyment of the performances is directly proportional to my proximity to the stage — so I like to get there early. A couple weeks ago, my friend Lauren and I got there two hours early — which was about perfect (see below)! Occasionally, there's a pre-play dance or music performance.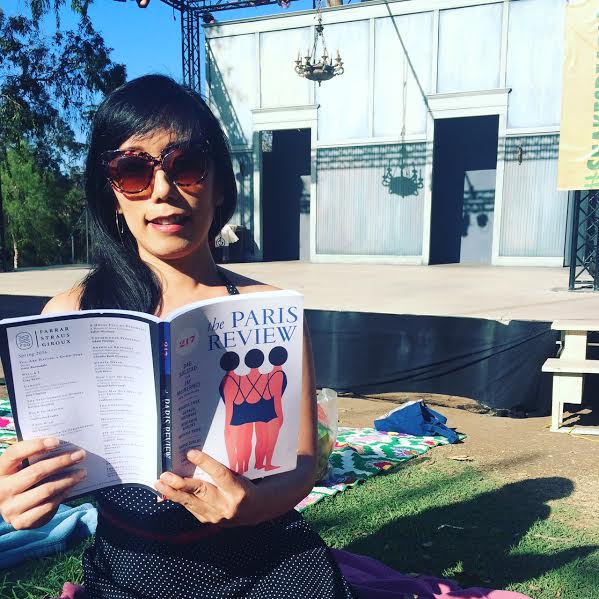 2. Pack a picnic. Pretty much everyone brings picnic blankets and yummies to enjoy before and during the performance. Should you forget to bring food, however, you can get baked goods — including cookies shaped like Shakespeare's head — at the concession stand. FYI: While alcohol is not allowed in the park, this rule is not enforced, so plan accordingly.
Picnic / lawn chairs are allowed, but there's a "chair line" they must remain behind. So if you really want to sit up close, skip the chairs and bring pillows for your back.
3. Participate. Okay — Don't take this tip too literally and jump on stage unprompted. But you might become part of the performance by chance, since the actors usually do some impromptu interactive stuff during each play. During Romeo and Juliet, I was given an invite to a party at the Capulets! "Dress up a bit," the actor said, handing me the red envelope —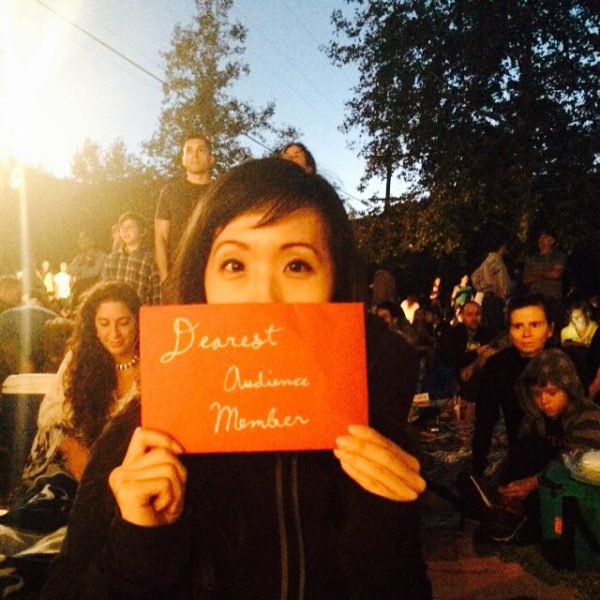 4. Take sunscreen and a warm jacket. It'll be hot before the performance begins, then quite chilly by the time it ends. You might also want to take a hat and a blankie —
5. Be generous. The performance is technically free — but the company depends on donations to keep things going — so the actors will be standing around with smiles and donation buckets come play's end. Should you forget cash, there'll be credit card swipers too —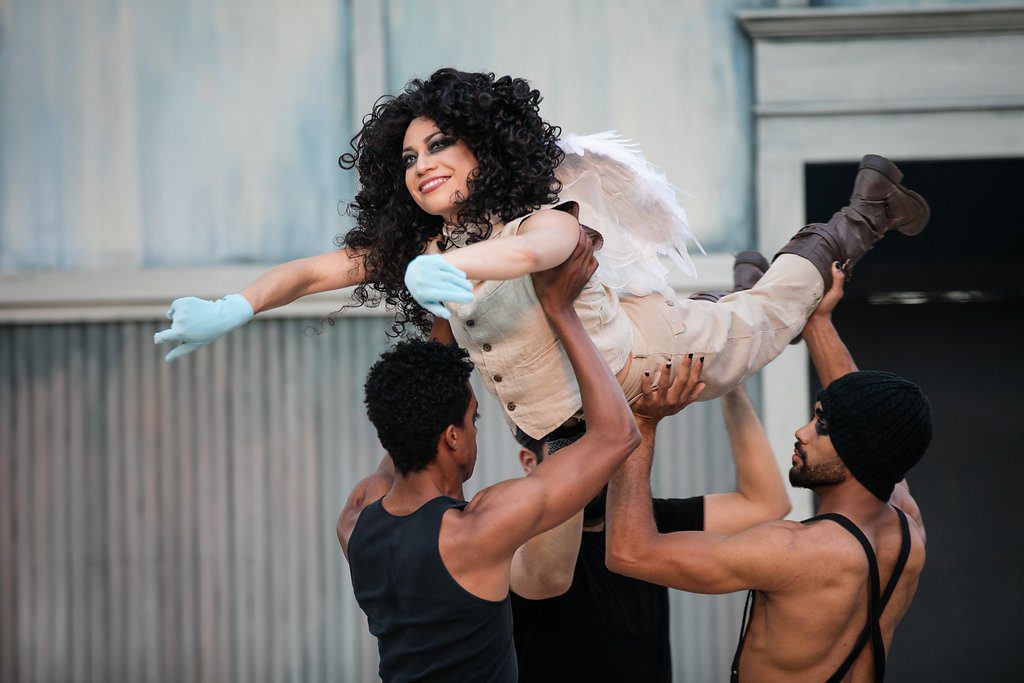 Just nine more performances of The Tempest remain this summer, so get thee to the park!
Griffith Park Free Shakespeare Festival. At the Old Zoo in Griffith Park. Los Angeles. (The Tempest plays Wednesday – Sunday until September 4)
Top and bottom photos courtesy of Grettel Cortes Photography