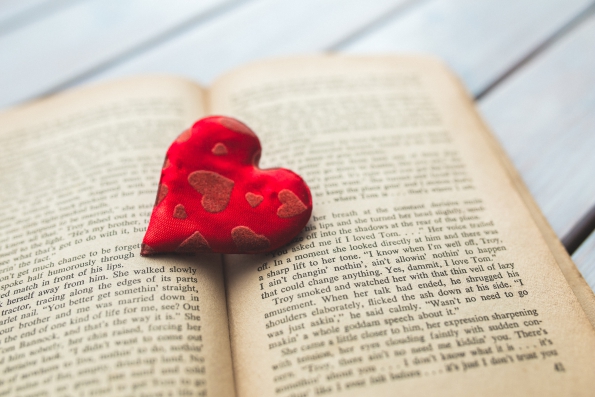 They say true happiness comes from giving — so if you want to be happier in 2017, try this: Ask not what your literary community can do for you, ask what you can do for your literary community. Here are five ways to give to the literary community this coming year.
____
For a more vibrant literary community: Pen Center USA
This literary and human rights organization, committed to "cultivating and expanding a diverse and engaged literary community in the western United States," does everything from provide fellowships to emerging writers to give out literary awards to organize dozens of local readings to publish a literary journal to host a local book club. Oh, and Pen also "advocates for imprisoned, censored, and persecuted writers throughout the world."
Become a member for $15 or more to enjoy a whole host of benefits — including free admission to Pen's Emerging Voices Author Evening Series.
For the future writers in your neighborhood: 826 LA and WriteGirl
Both these organization basically let you volunteer to mentor young girls and boys — so that they become better writers. 826LA focuses on students ages 6 to 18 while WriteGirl focuses on girls ages 13 to 18.
Those might be the best known organizations in town, but there are many other nonprofits that encourage young people to read and write. Some others to check out are InsideOUT Writers, Young Storytellers, Reading to Kids, Get Lit, and Street Poets.
For your online book review supplement: Los Angeles Review of Books
If you don't read The Los Angeles Review of Books yet, make it a new year's resolution to start. LARB publishes thoughtful, in-depth essays about books and culture every day. It's one of my favorite places for discovering new books to read.
Become a member for $25 or more and get a Reckless Reader Card that gives you discounts at local bookstores. Higher membership levels will get you the quarterly journal, handpicked books, or even invites to dinner with featured authors.
Your local literary arts center: Beyond Baroque
Beyond Baroque isn't just a bookstore with odd hours; it's a literary arts center that hosts dozens of readings and open mics every month — as well as free weekly community writing workshops — at its historic Venice location.
Become a member for $25 or more for free admission to events. If you live out in Riverside, check out Inlandia Institute, another great literary center with similar goals.
Your local nonprofit press: Red Hen Press, Kaya Press, and Les Figues Press
My own first book will be published by a nonprofit literary press, Red Hen — so of course I recommend supporting this organization's work. In addition to continuing to publish great books, Red Hen's cool initiatives include Quill, a new queer publication series, and Writing in the Schools, writing workshops led by authors in local schools.
Other local nonprofit presses include Kaya Press, which publishes "literature being produced throughout the Asian and Pacific Island diasporas," and Les Figues Press, which publishes more experimental, boundary-pushing work and "embraces a feminist criticality and editorial vision."
___
I gave to two of these nonprofits in 2016 — and plan to add two more to that list in 2017. What is your favorite local literary nonprofit?