If you long to discuss books you love — in real life, outside the confines of Amazon reviews and Goodreads comments — make joining a local book club a resolution. Here are six to check out —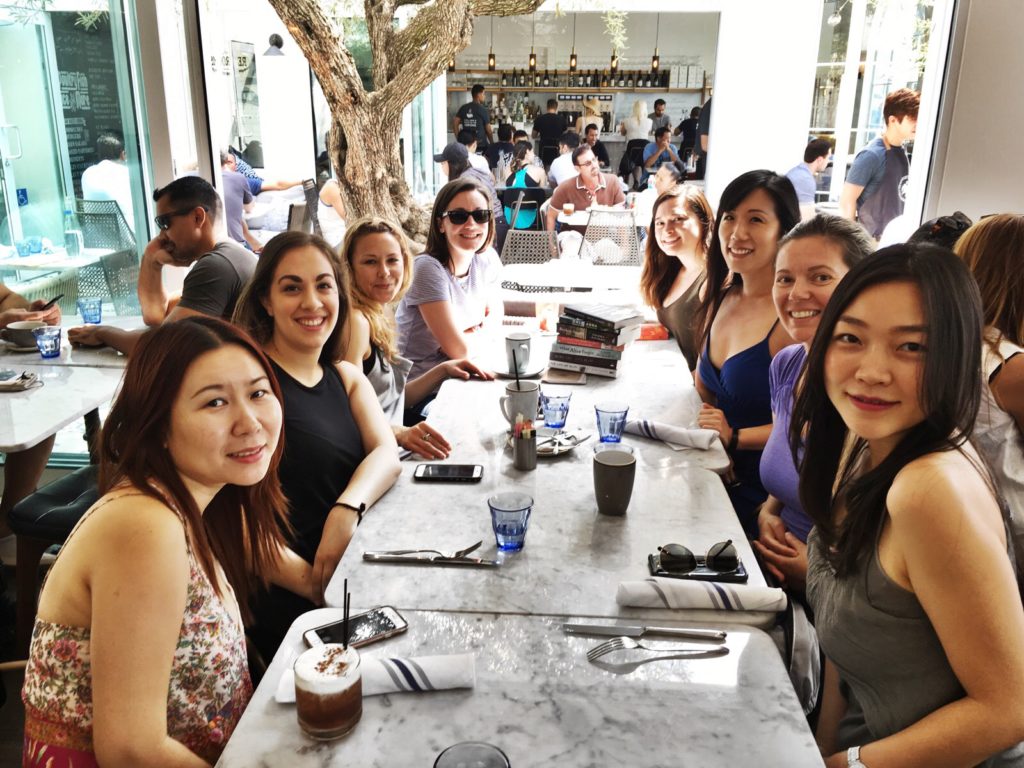 For girls who brunch: L.A. Girly Book Club
With most of the regulars in their twenties and thirties, this book club usually reads novels by female authors, ranging from the more literary to chick-lit-ish to thrillers. The L.A. chapter's organized by Janie, who picks out a different fun bar or restaurant for each meeting.
Expect a lively conversation over appies and drinks, a raffle for a copy of the following month's book, and lots of fun post-discussion socializing. One extra fun aspect of the Girly Book Club is the followup event — a brunch, a movie screening, a cookie break — planned between the book club meetings. Often, the events tie in to the latest book. Cost: $5 a month.
More: L.A. Girly Book Club: Fiction, food, and fun excursions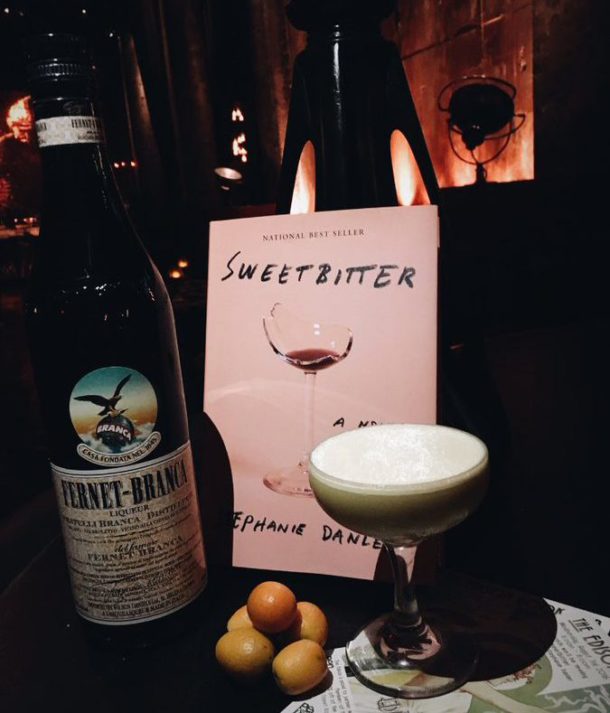 For the cocktail aficionado: The Edison Book Club
This book club offers an intimate chat about a fantastic book over specialty drinks in a speakeasy-style bar — sometimes with a chance to talk to the author herself! An initiative of literary nonprofit PEN Center USA, The Edison Book Club happens in downtown LA bar The Edison, occasionally featuring a new author (recently, Jade Chang of The Wangs vs. The World and Stephanie Danler of Sweetbitter).
The discussion's usually led by a different member of the literary community. Plus The Edison concocts cocktails that tie into the featured book!
More: The Edison Book Club: Bittersweet cocktails over Sweetbitter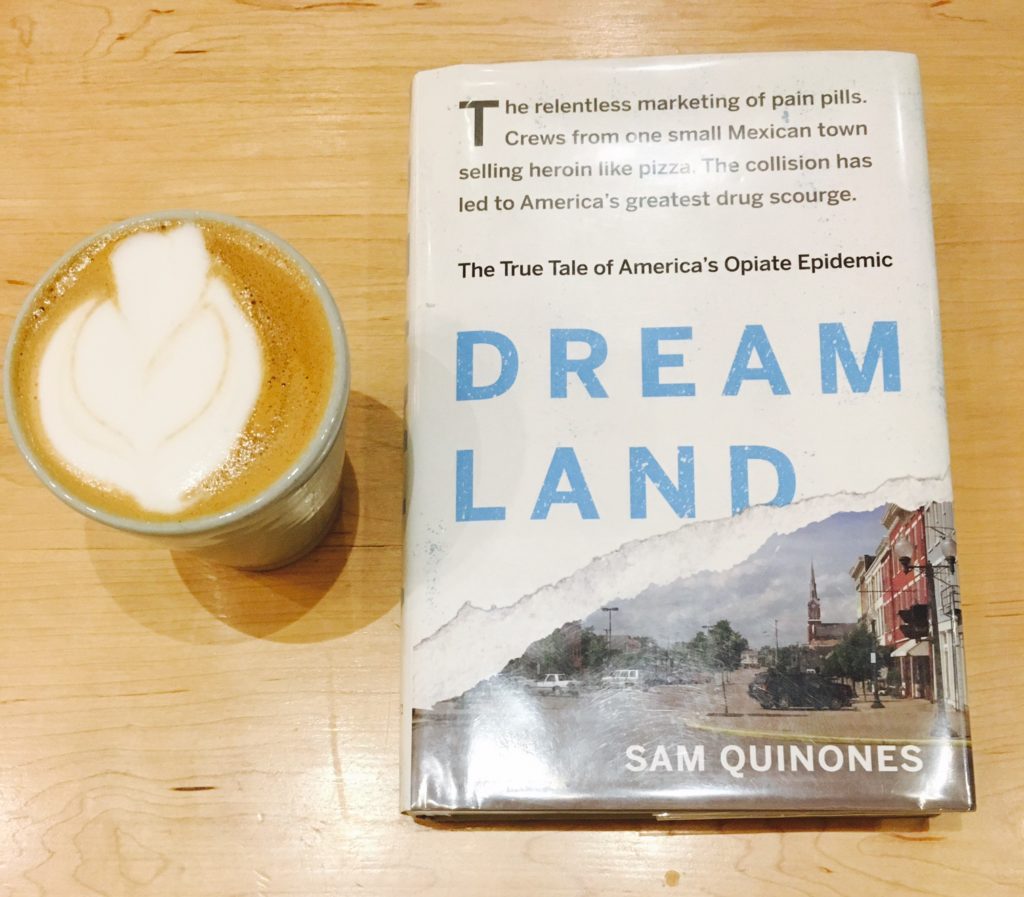 For the deep-thinking activist: Current Events Reading Group
Hosted by Skylight Books, this club is for "reading and discussing works of nonfiction pertinent to the pressing issues of our day" — like race, gender, politics, and more. The conversation at this club are wide-ranging, passionate, and smart! Find out what the next book and when the next meeting is on Skylight's website or by emailing jake@skylightbooks.com.
Skylight also has a fiction book club called Coyotes Book Club on the fourth Tuesday of every month. I went to it once — to find just a handful of older people who for some reason seemed to seriously dislike Joy Williams (WTF?) — and wasn't compelled to return. But maybe you'd like to give it your own try —
More: Current Events Reading Group: Passionate discussions over complex books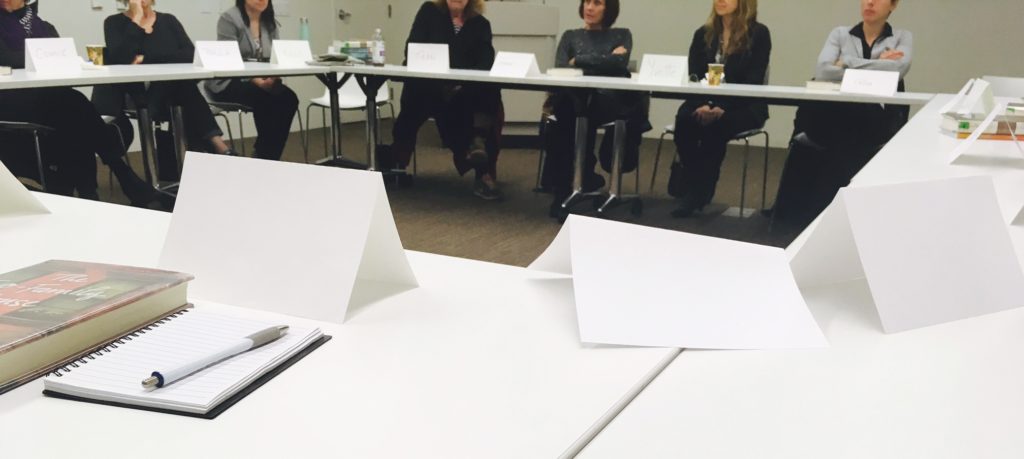 For library-loving women: The West Hollywood Women's Book Club
If you visit the West Hollywood Library, you'll see flyers for this book club all over the place. Co-sponsored by the City of West Hollywood's Women's Advisory Board, this book club meets at the library on the first Tuesday of every month to discuss books by local authors and internationally renowned author — while providing a space for women to connect with other women.
The crowd skews older — I'd say about half the women are at or past retirement age — but there are always younger women there too. A WeHo librarian keeps things organized — even sending out polls on Meetup to determine the next group's read.
More: West Hollywood Women's Book Club: Women connect over books by women.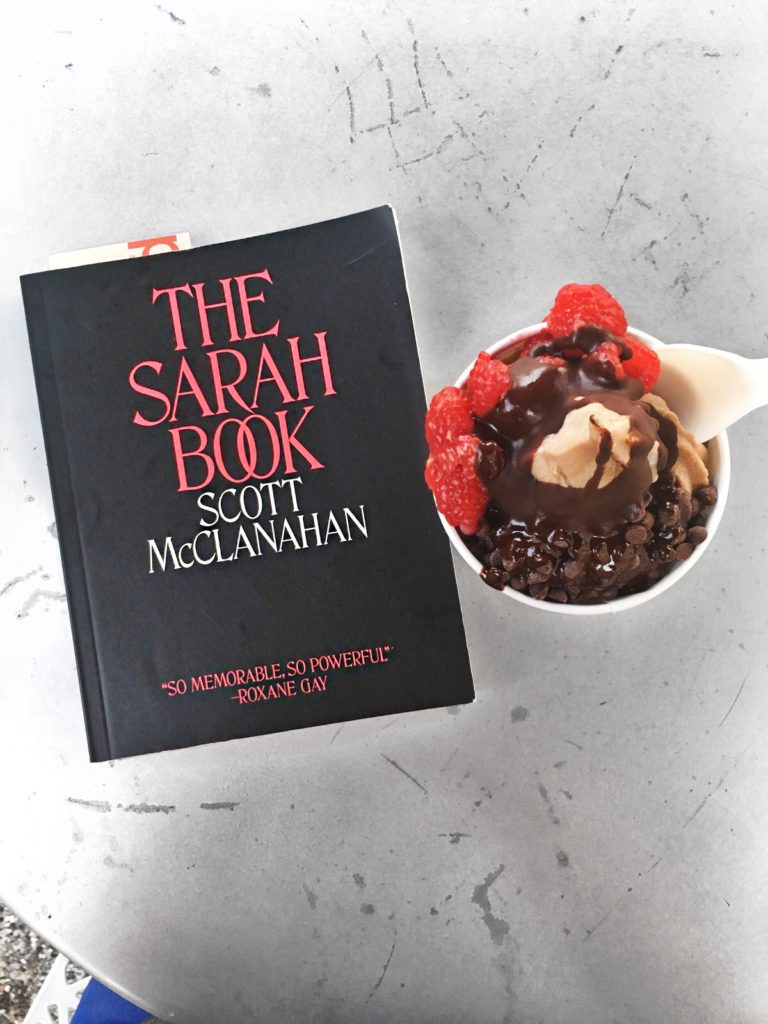 For literary podcast fans: The TNB Book Club
Too lazy to go buy the book — or to make your way to a book club meeting? Then this is the club for you. TNB stands for The Nervous Breakdown (so yes, the book club is The The Nervous Breakdown Book Club), a literary website founded by L.A.-based Brad Listi, with a book club that for $9.99 a month, will send you a fantastic new book in the mail.
Book picks range from Jonathan Safron Foer's much anticipated novel Here I Am to The Reactive by Masande Ntshanga, out of a small indie press called Two Dollar Radio. And though there's no meeting to discuss the book, TNB features a book review on the website and Otherppl a podcast chat with the author.
More: The TNB Book Club: Get literary gems delivered to your door for under $10
For ladies (and gentlemen) who lunch: Diane Leslie's Book Group With Author
This book gives you a chance to discuss a book in an intimate group — with the author herself! Once every few months on a weekday evening, Diane Leslie leads a book discussion at Diesel Brentwood, featuring a recently-published bestseller and the writer who wrote it (recently, Marisa Silver's Little Nothing).
To join the club, you do need to buy the hardcover from Diesel AND pay $20. I've been curious about this club but have yet to go because an extra $20 seems a bit steep for authors I can see for free at other bookstores —
but I digress. Subscribe to Diesel Brentwood's newsletter to learn about upcoming events — and if you go, let me know if I should spend the $20.
___
This list is an incomplete and idiosyncratic one. There are many more open-to-the-public book clubs in town — including a whole bunch for genre fiction, which I omitted entirely from this list due to lack of personal interest. L.A.'s many indie bookstores host additional book clubs, and many local libraries have their own too. Meetup groups offer yet more options. There are also endless cool online ones, like Belletrist. And of course, you can always start your own club —
Is there a great open-to-the-public book club you think I'd like? Let me know and I'll drop by the next meeting —
More reads:
* Belletrist: Emma Roberts starts a book club for the age of Instagram
* The Book Drop: Handpicked reads delivered from an indie bookstore
Originally posted 12/23/16; Last updated 7/24/17
Second photo by Libby Flores