From lit crawls to book festivals, L.A's got a lot of events that bring together writers and bibliophiles. Here are seven big literary fetes not to miss: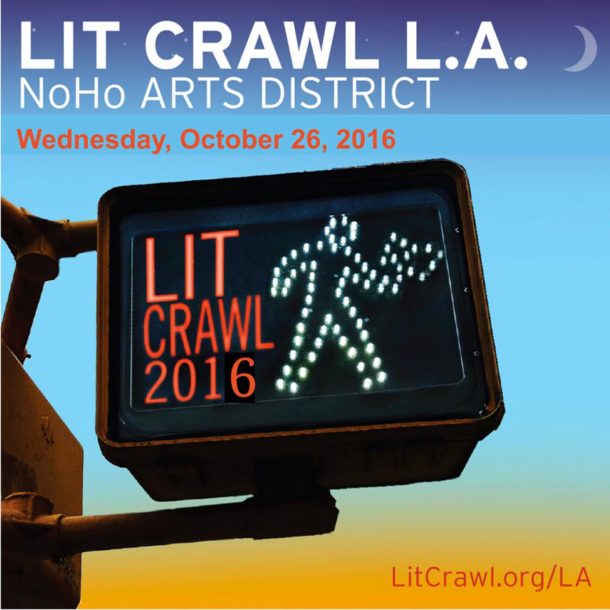 Lit Crawl LA. The North Hollywood Arts District becomes the hub of Literary LA for one night each year, when irreverent readings and other fun happenings take place everywhere from local dive bars to fancy theaters. The night's set up so that each of the three hours of the event, a dozen or so events happen concurrently, with a few minutes in between each hour to let crawlers get to their next event. Then there's an afterparty at the end, with drinks and nibbles and socializing.
This year, Lit Crawl happens October 26! I'll be reading at an event called "The Rejection Game," put together with the local group Women Who Submit. Time and place TBD, because the Crawl's full schedule isn't up yet. But save the date for now! Free (might be a small cover for the afterparty).
More: Lit Crawl LA: A Night of literary happenings in North Hollywood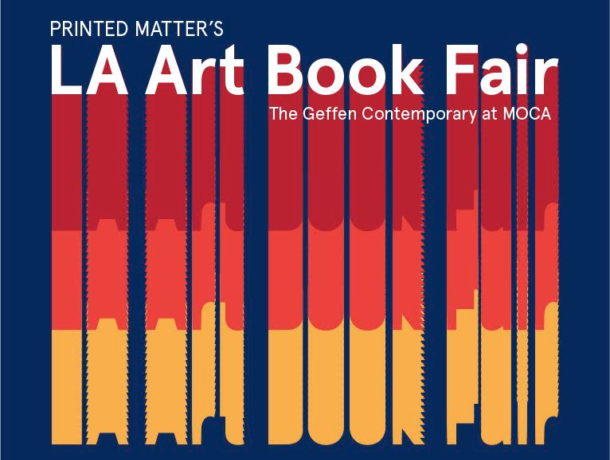 LA Art Book Fair. If artsy books are your thing, make your way to Printed Matter's LA Art Book Fair in February to see artists' books, monographs, zines, and more from international presses and indie publishers alike. The weekend event attracts tens of thousands each year. Free.
Los Angeles Times Festival of Books. One weekend in April, USC brings together thousands of of Angelenos who come to hear Q&As with famous authors, literary panels, poetry readings, and more. Hundreds of booths will hawk everything from curious new diet cookbooks to self-published fan fiction to strange newfangled religions — as well as the more staid literary fare. Plus, there are tents for various topics, like kids, travel and cooking. I recommend taking the Expo there to avoid the crazy parking situation. Free (there's a small fee to reserve tickets to popular events though you can take your chances in the standby line; the after party with famous authors costs real money)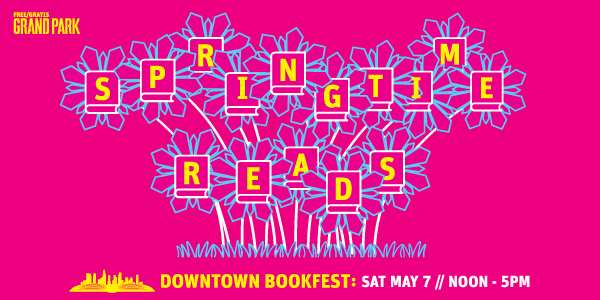 Downtown Bookfest. Grand Park's annual bookfest happens in May, bringing together indie LA-based authors and publishers. Go there for panels, workshops, book sales — and a chance to meet the movers and shakers in the local indie lit community. Free.
More: Downtown Bookfest: Emily Dickinson meets Cut Chemist meets Siel
Litfest Pasadena. This June book festival brings together literary Pasadena, with events happening all over the cute town, from from Vroman's Bookstore to Pasadena Playhouse. Last year's event included a flash writing workshop and a discussion of Yelp reviews! Free.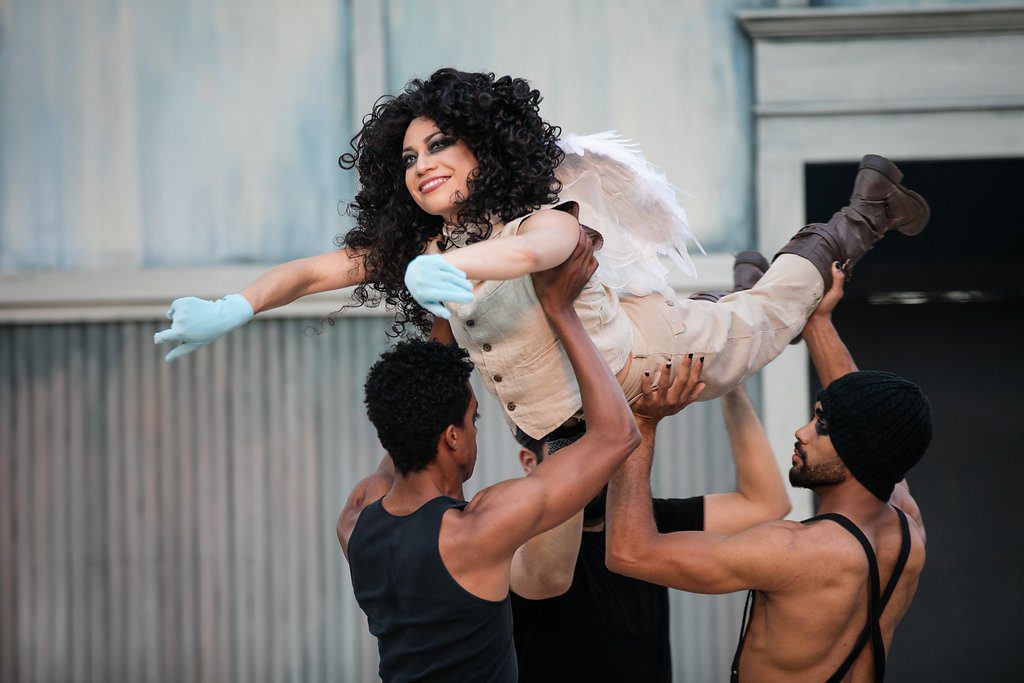 Griffith Park Free Shakespeare Festival Every summer, Angelenos get a chance to see two of Shakespeare's plays performed free in Griffith Park. Free.
More: 5 tips for enjoying the plays.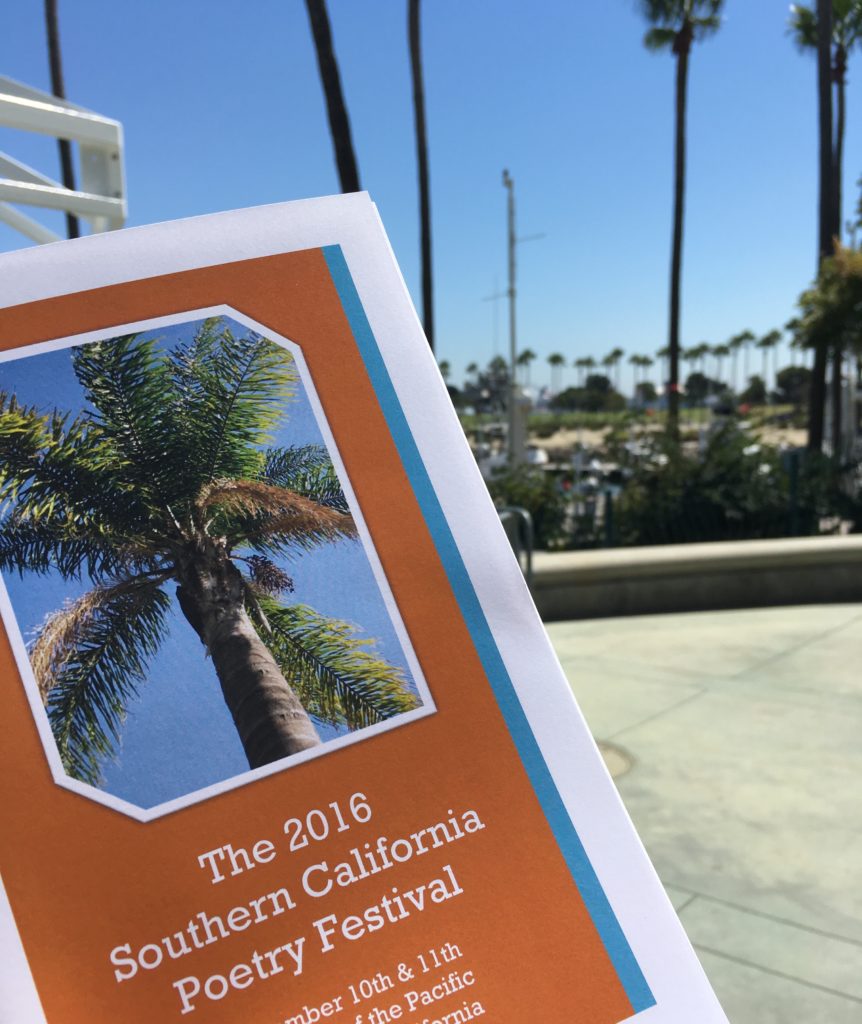 Southern California Poetry Festival. The first annual SoCal PoFest happened earlier this month at the Aquarium of the Pacific in Long Beach — and organizers already say it'll definitely be happening again in 2017! I enjoyed reading with the Los Angeles Review crew! Free.
Event poster images courtesy of respective organizations / Griffith Park Free Shakespeare Festival photo courtesy of Grettel Cortes Photography / bottom photo by Siel Ju