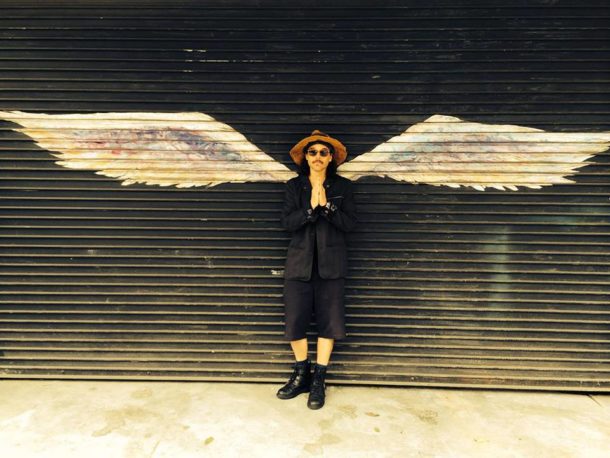 Start going to literary readings in L.A., and you'll likely run into Rich Ferguson fairly soon. Rich is a fixture in the L.A. literary community known for three things: His wide-brimmed straw hat, his ability to perform long poems of his from memory, and his fantastic reading series, All Lit Up.
Okay, he's known for other things too, like his lovely novel, New Jersey Me — but this post is about All Lit Up!
Originally started by Rich and Stephanie Barbé Hammer more than two years ago, All Lit Up is a monthly reading series that happens at Chevalier's Books, in conjunction with the bookstore's own Liz Newstat. The format of the event's shifted a bit over the months, but these days, All Lit Up generally features a trio of readers — with occasional open mics, impromptu readings by local writers who happen to be in the audience, and a closing poetry performance by Rich himself.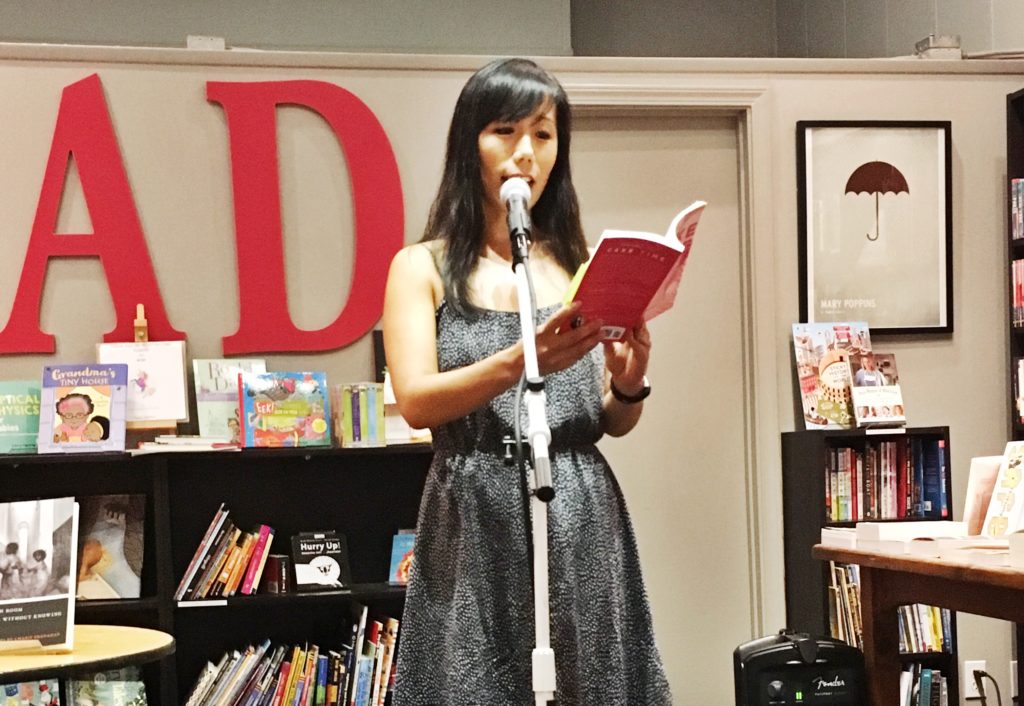 Earlier this month, I got to read from Cake Time at All Lit Up, along with Guggenheim fellowship recipient Victoria Chang and Wallace Stegner Fellow Charif Shanahan! It was a fun night — with Morgan Parker (There Are More Beautiful Things Than Beyoncé) and a bunch of local poets in the house. I may have been the only non-poet in the place — but they let me read anyway.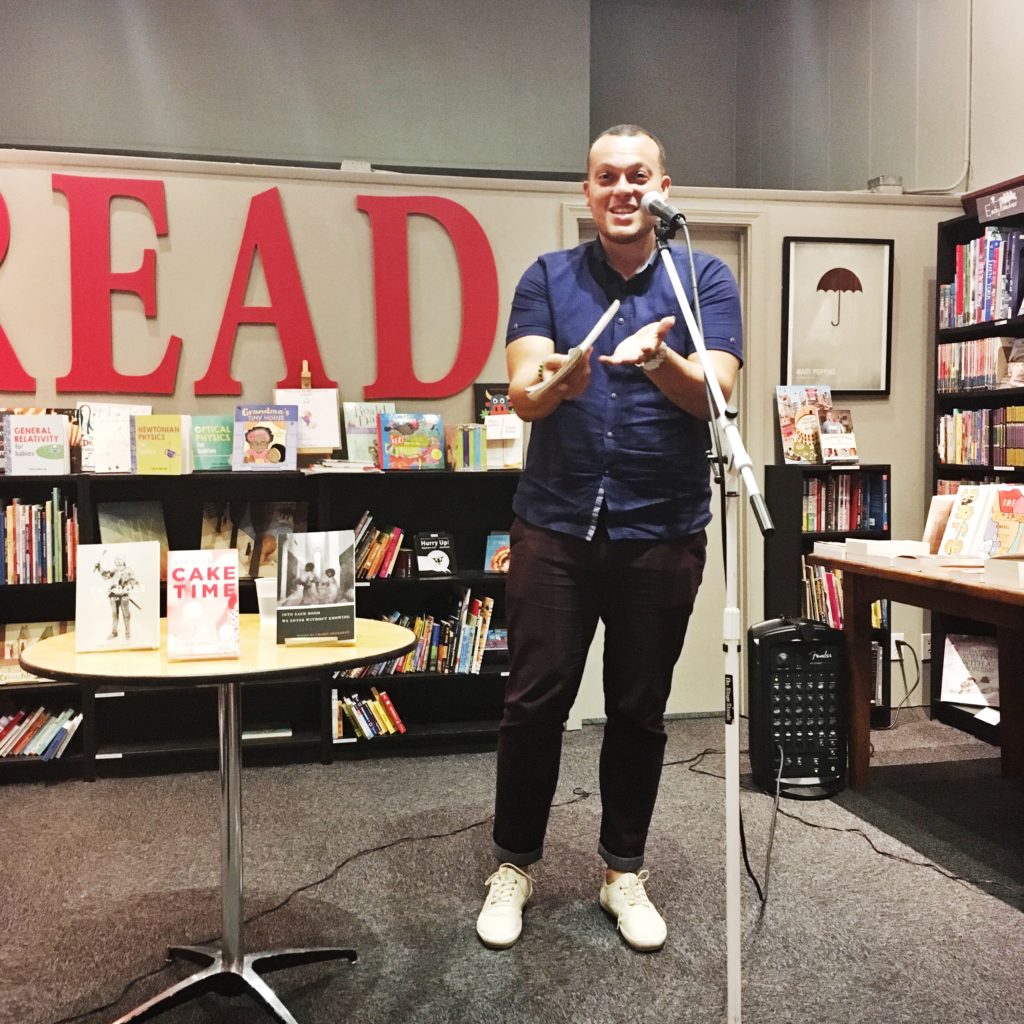 Put the next All Lit Up on your calendar now: On Oct. 5, Novelist and filmmaker Tom Stern and poet Billy Burgos will read, along with CLS Ferguson — talented writer and also Rich's wife — who'll be celebrating the release of her new book, Soup Stories: A Reconstructed Memoir. The series is always free and open to the public.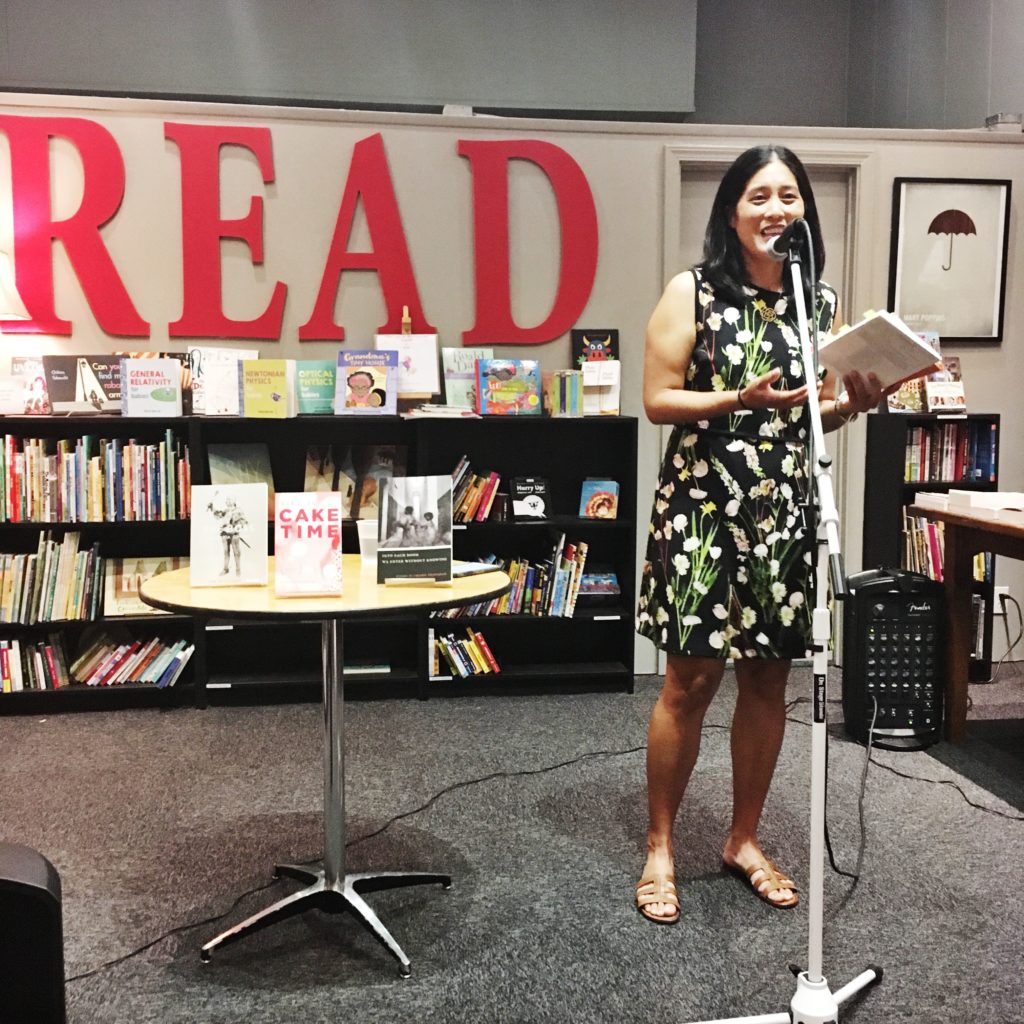 All Lit Up. First Thursday of every month, 7 pm. Chevalier's Books, 126 N Larchmont Blvd., Los Angeles. Free.
Earlier: 12 literary reading series in Los Angeles
Top photo by Alexis Rhone Fancher