There's nothing quite like lounging by a lush green living wall to make the hot muggy weather seem alright. The summer swelter feels just a part of a tropical paradise, where you're on vacation to soak it all in.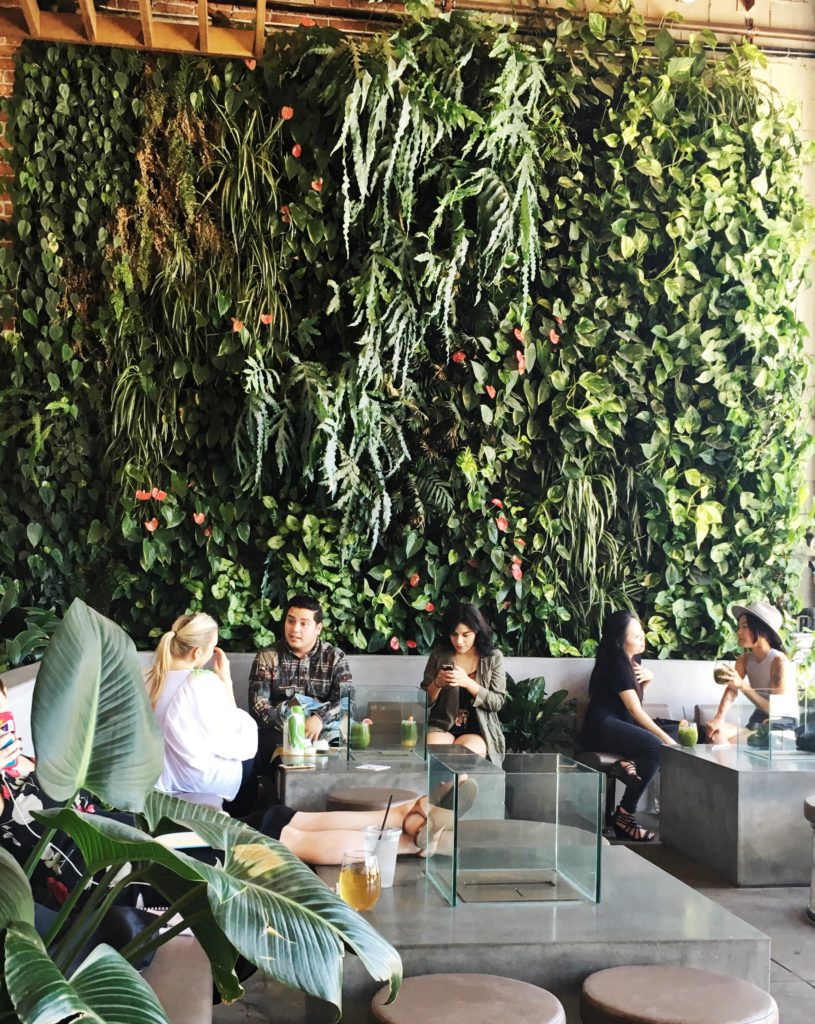 That's the feeling I get from American Tea Room, whose downtown arts district patio boasts a 25-foot living wallscape. It's a great place to sip iced tea and spend a few hours working on a novel — equipped with free wifi and fire pits wired for USB charging.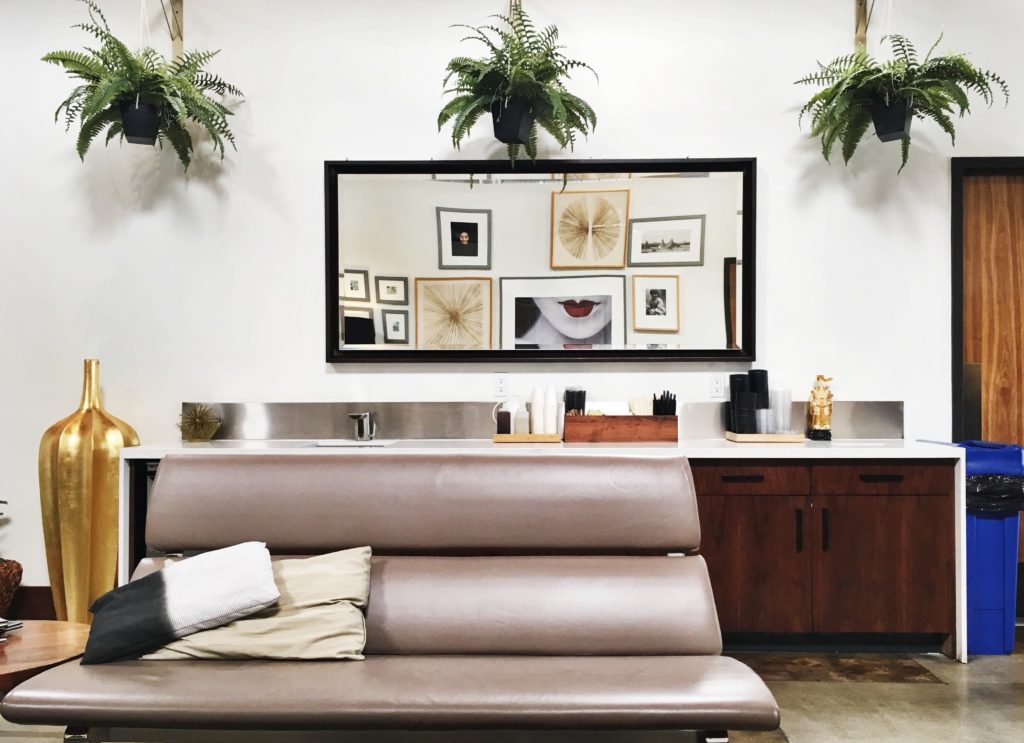 I liked it outside, but the heat-averse can opt for the spacious, air-conditioned tea lounge — right next to the 30-foot bar crafted from reclaimed wood. The popular summer drink here seems to be the cold Green Tea Tereré, a pretty layered drink with OJ and lime at the bottom, sweet matcha green tea on top, served with a slice of blood orange.
Being a creature of habit though, I opted for a matcha soy latte: rich, slightly sweetened, and energizing — but, alas, with no latte art. There's ceremonial matcha too for purists, Himalayan butter tea for the adventurous, and regular espresso drinks for the diehard coffee drinkers. If you get hungry, pastries, chocolates, and a small selection energy bars will tide you over.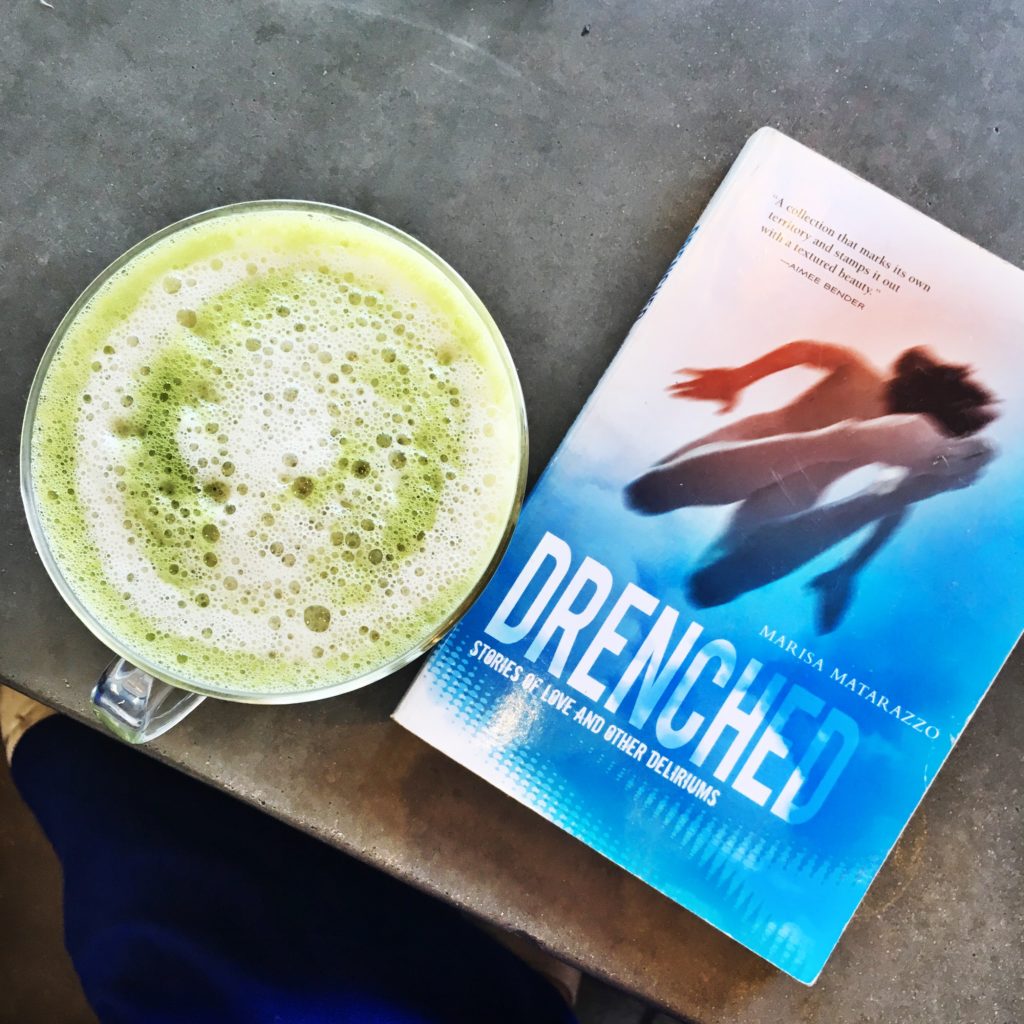 This is a spot I'd go to all the time, if only it were closer to me! I'll have to drop by the less distant Beverly Hills shop, though it looks a bit smaller; American Tea Room also has a third spot in Newport Beach.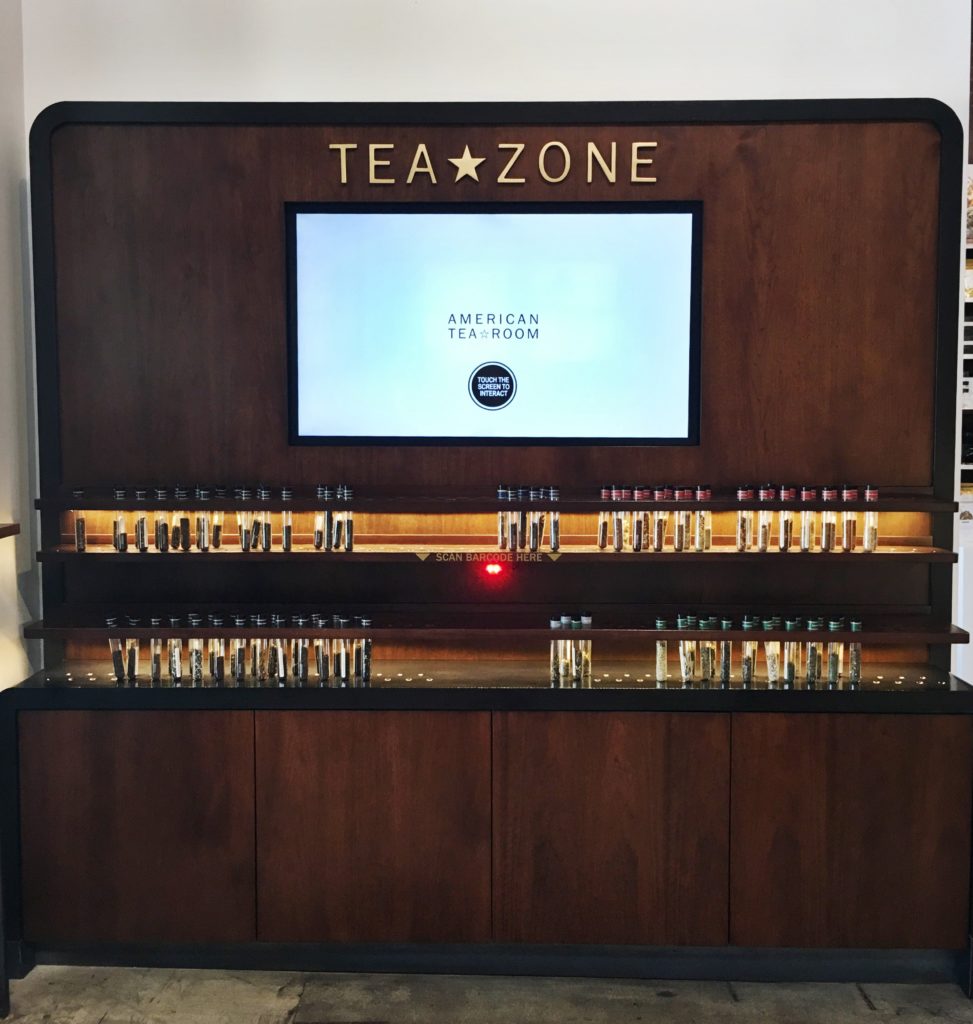 Since I'm mostly a coffee and juice person, this tea shop was really a new discovery for me. Are there other tea places great for getting writing done? Let me know in the comments —
American Tea Room. Downtown Arts District: 909 S Santa Fe Ave. Beverly Hills: 401 N. Canon Dr. Newport Beach: 549 Newport Center Dr.