AWP 2017 was my favorite AWP conference ever — partly because I got to see the first copies of Cake Time, my first book! And it came with chocolate!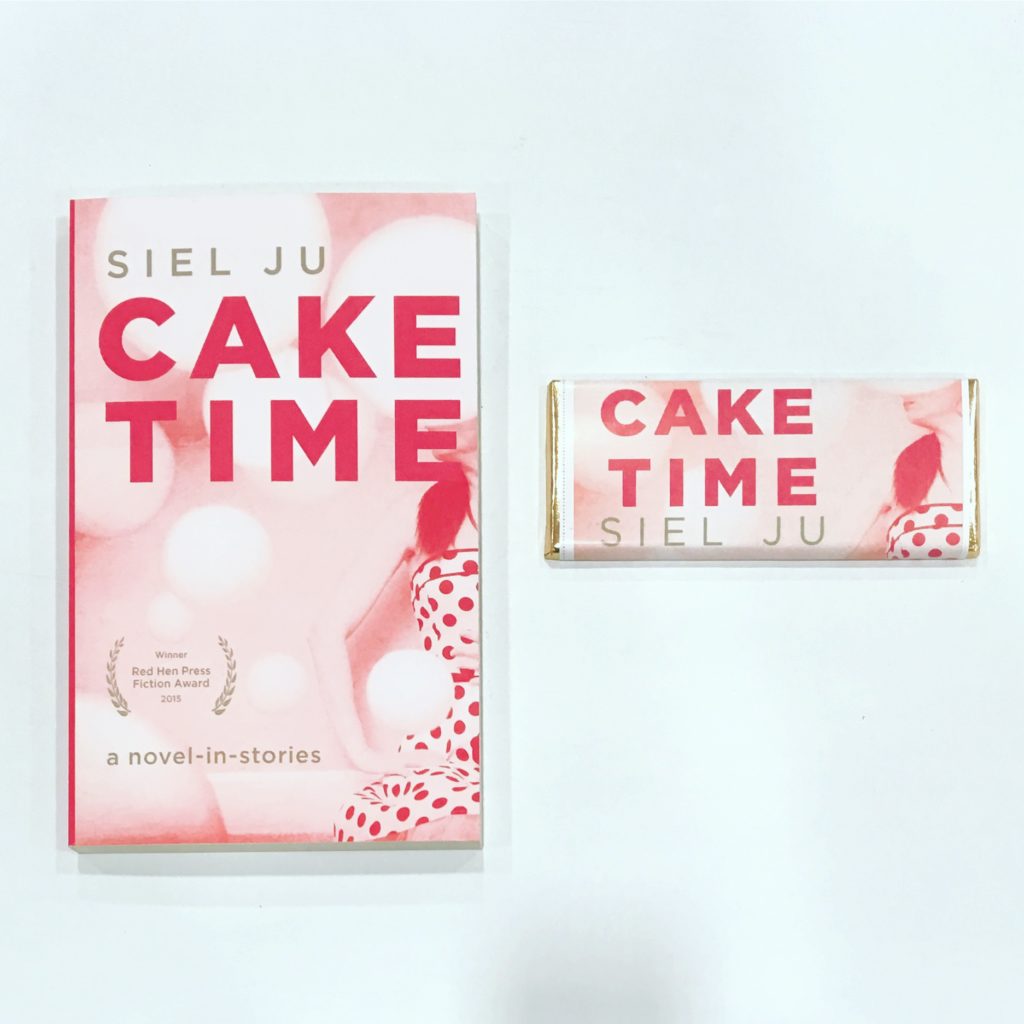 AWP, if you're not familiar with the acronym, stands for Association of Writers & Writing Programs — a professional organization for writers with a focus on college and university writing programs. Each year, AWP has an annual conference that brings many thousands of people together, and this year that happened last week at Walter E. Washington Convention Center in Washington DC.
The AWP conference can be an overwhelming four days — but I love going every year. It's a chance to get great deals on small press books and literary journals, hear from writers whose work I've admired from afar, learn about writerly concerns at the many panels, and reconnect with writer friends who are usually scattered all over the country.
In fact I ran into writers before I even got on the plane! I got to LAX early Wednesday morning last week to find David Rocklin, host of Roar Shack, who immediately squished me out of my selfie. (Actually, I just misaimed the camera.) Then I boarded the plane to find out crime fiction writer Steph Cha and Carla Samath were sitting in my row!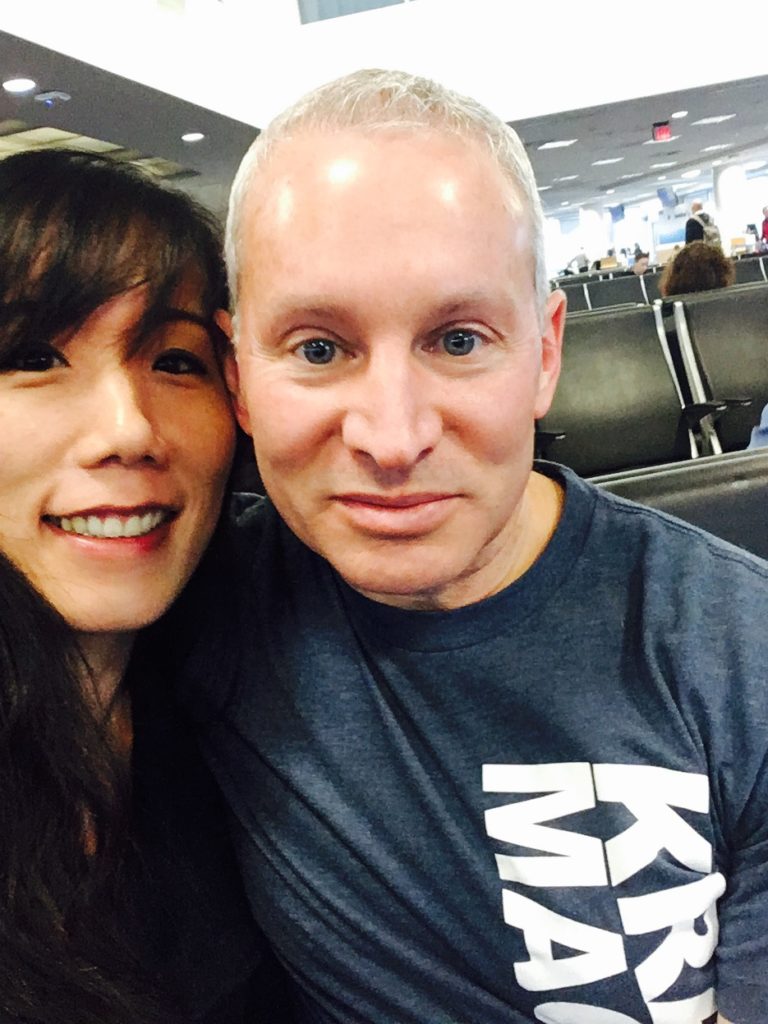 The days of the conference went by in a blur. I went to a bunch of panels ranging from turning books into movies to supporting indie bookstores to considering the money-making side of writing. I wandered the gigantic bookfair, picking up way too many books (My luggage was twice as heavy on the way home; I was glad American Airlines made me check it at the gate because I'm not sure I could've lifted it into the overhead bin!). I went to friend's book signings and saw friends at my own. To those who did, thanks for stopping for Cake Time!!
I caught up with friends I made at the Tin House Winter Writers Workshop. Great to see you Sara and Ananda!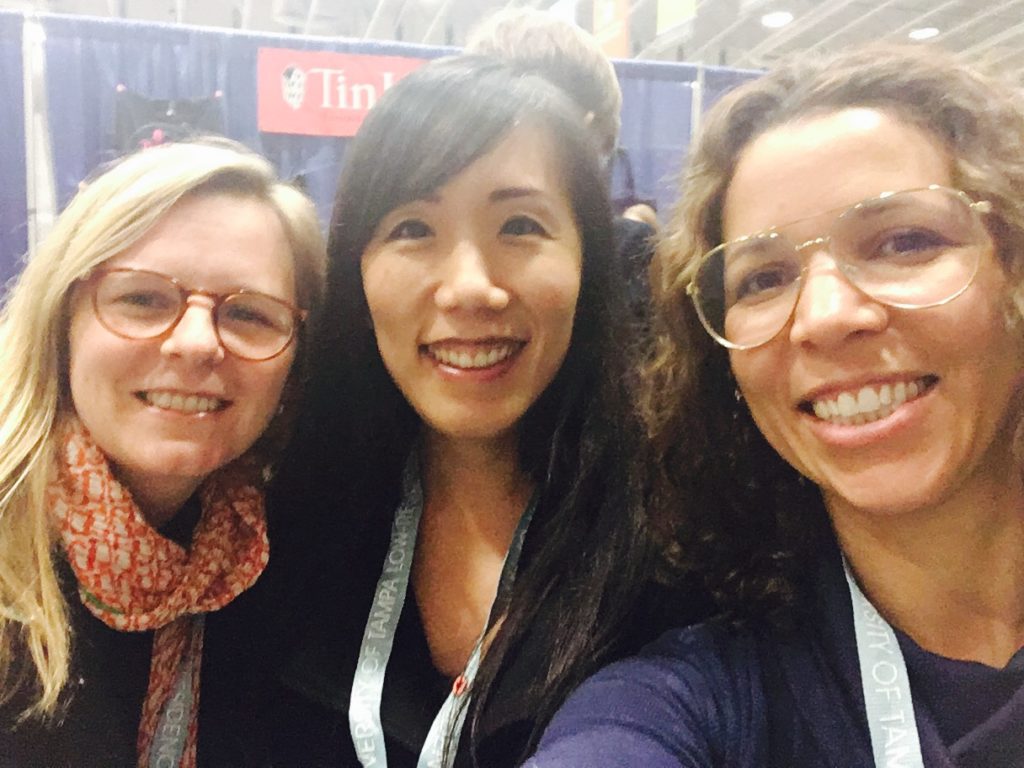 On Thursday night, Cake Time's publisher Red Hen Press organized an offsite reading at Busboys & Poets. I got to read with many other writers to a full house  —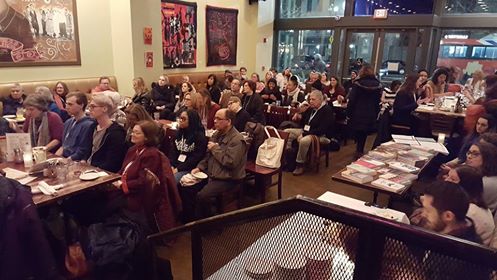 Then on Friday night was Literaoke, organized by Kaya Press at Dupont Underground, a closed subway station. A dozen or so writers each belted out a song for a minute — then read for a few minutes.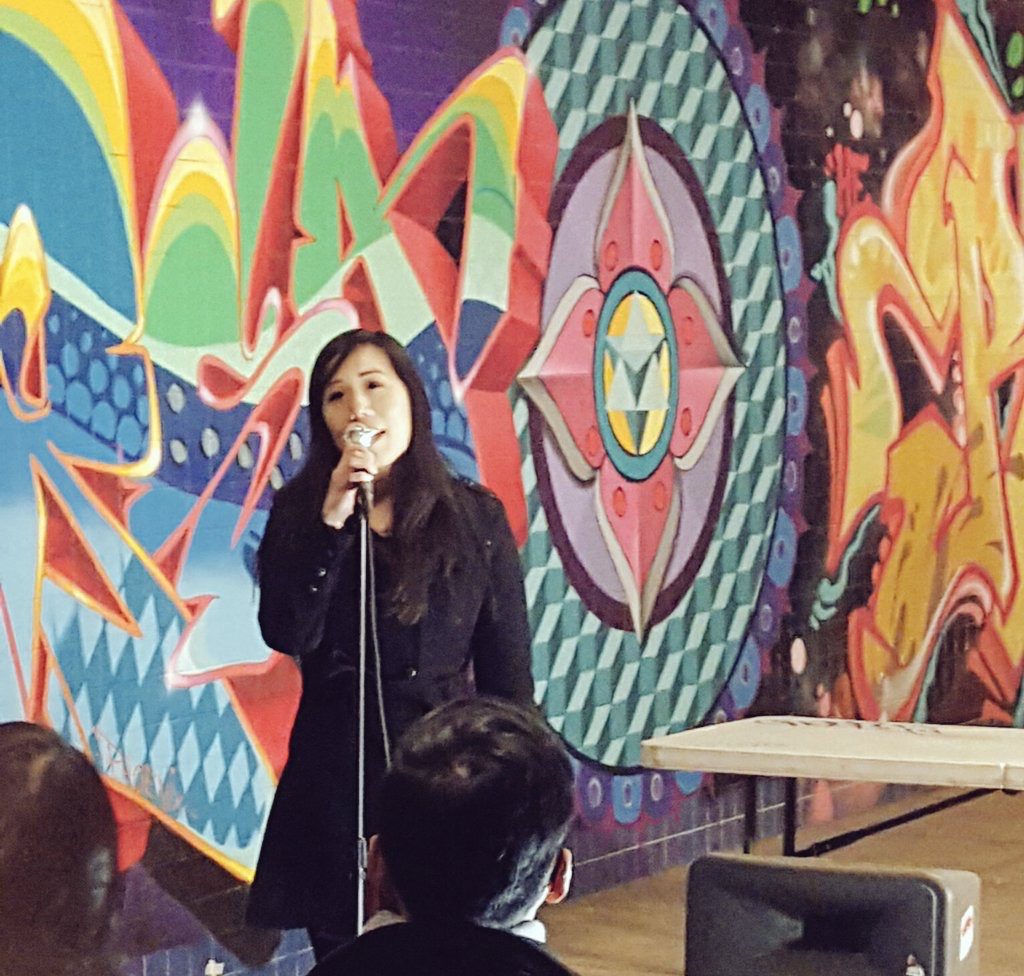 I sang Nothing Compares 2 U — and a nice guy called Russ put a video of it on Instagram!
On Saturday the Red Hen booth sold out of Cake Time — Yay!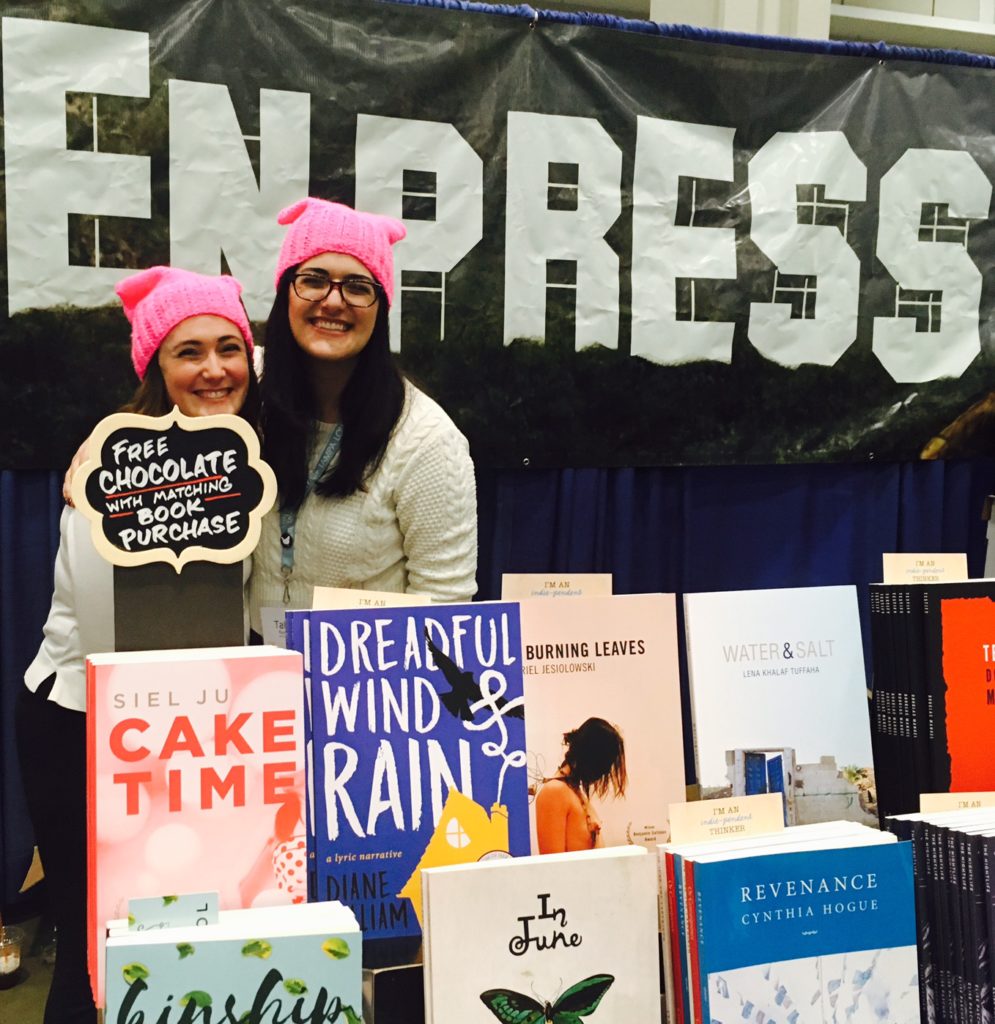 Because there's always so much going on at AWP, there's no way to do it all. There were political protests, a very popular event with Chimamanda Ngozi Adichie and Ta-Nehisi Coates, happy hours galore, and many, many other offsite readings and parties I missed.
I did get to see my college friend Anne though with her two mini Annes in tow — and to visit the National Gallery with Jen Walton, artist and a fellow Vermont Studio Center resident from earlier this year.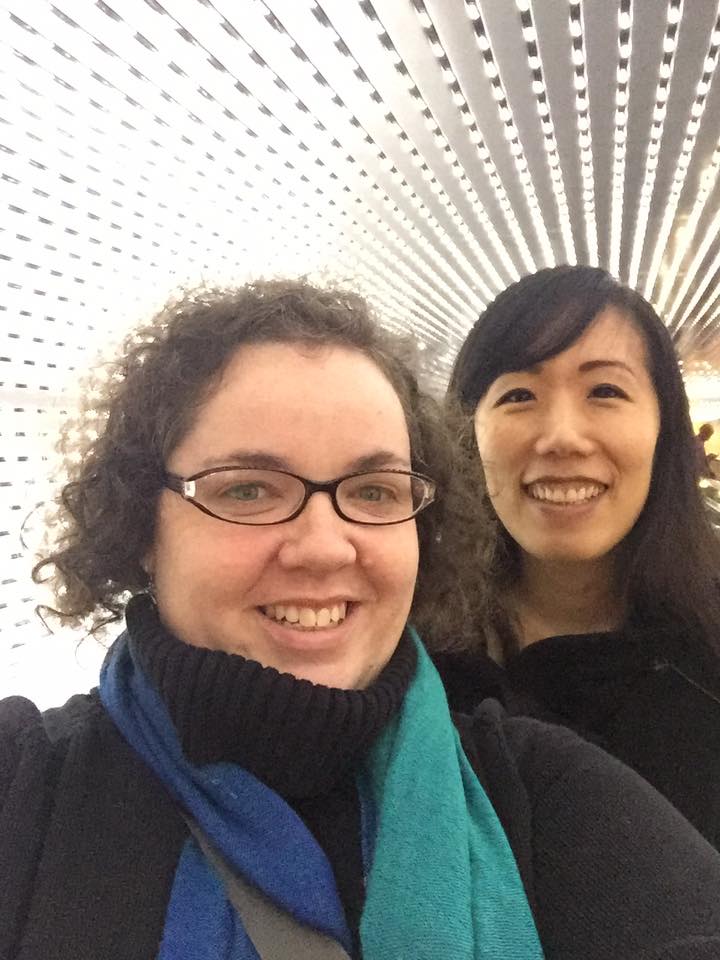 Now I'm back in L.A. with a gigantic stack of books to read. You'll see them appear soon on my Instagram and monthly book reviews —
I'm already looking forward to the next AWP, and am working on my panel proposals. Who else is planning on going to Tampa in March 2018?
Photo of Red Hen Press reading by Tobi Harper; bottom photo by Jenny Walton; all other photos by Siel Ju