Do people read anymore? Apparently not, according to the headlines. The Washington Post reports that literary reading's been victim to a long, steady decline (only 43% of Americans managed to read even a single literary work in an entire year!) — and The New Yorker reports statistics aren't likely to improve with the next generation — since teenagers are too busy playing with their phones to read books.
But what if all those screen-addicted young people could be enticed to join an Instagram book club — by a hot celebrity?
That's sort of the idea behind Belletrist, an online book club hashtagged into existence by actress Emma Roberts and her friend Karah Preiss. With pretty pictures of Emma reading and gorgeous flat lays featuring book club pics, Belletrist's Instagram account already boasts 93,000 followers — a.k.a. #belletristbabes — posting their own bookish selfies and commenting on club discussions. That following's dwarfed by Emma's own 10.9 million fans on Instagram, but hey — a book club's gotta start somewhere —
And the book picks themselves are fantastic literary reads! The current book of the month is Touch by Courtney Maum — and predictably, Courney's novel is now showing up all over Instagram. Past club picks include Marlena by Julie Buntin and South and West by Joan Didion.
Book picks comes with Facebook Live videos (here's Belletrist's Facebook Live interview with Courtney), Q&As on Tumblr (here's one with Ariel Levy), and in the case of Joan Didion, a personal essay by Emma herself.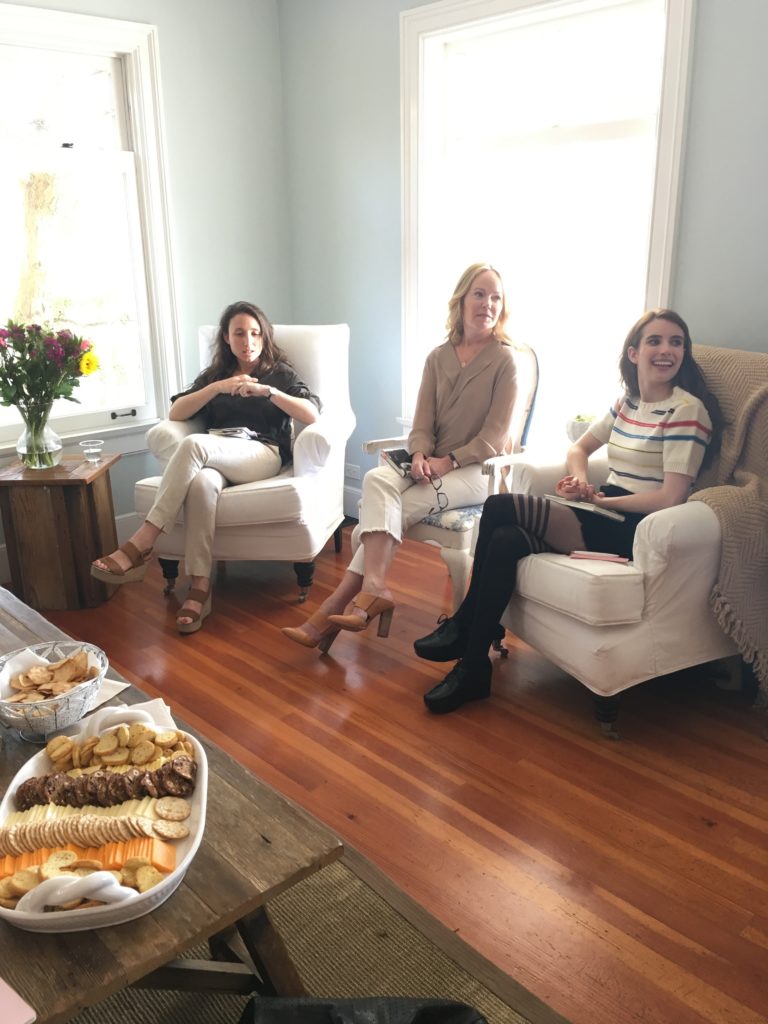 So far, Belletrist activities have stayed mostly online — but I got to meet Emma and Karah at a Story + Soul salon earlier this year! The Belletrist founders chatted with Dani Shapiro — in town on book tour for Hourglass — and gave out cute pink notebooks and pens to the literary attendees. So nice to meet you ladies!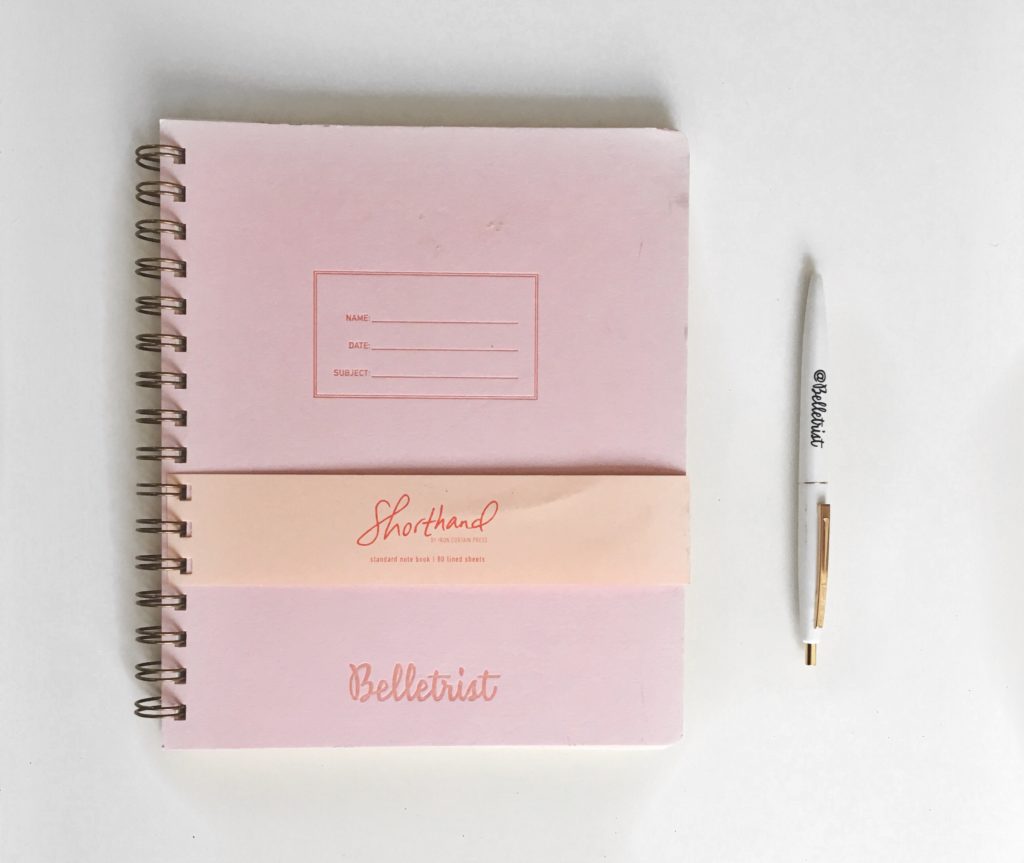 Soon after, Belletrist launched a new series called [a book for when] that recommends additional books during the month. After all, one book a month isn't quite enough for #belletristbabes. The first pick for this series, predictably, is Hourglass!
Want to join the book club? Follow @belletrist on Instagram, sign up for Belletrist's email list, and pick up the recommended books to read and discuss. Just don't forget to post your bookish photos and tag them #belletristbabe!