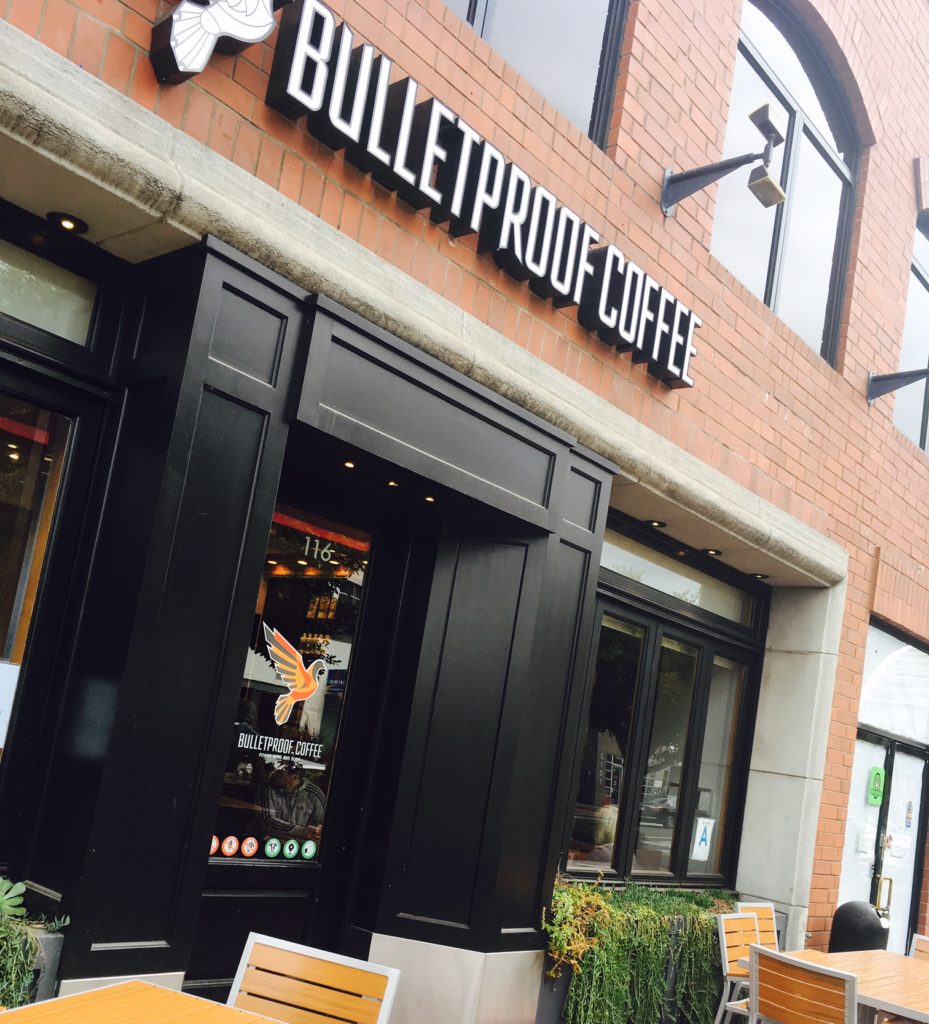 You love writing in coffee shops. But you don't love the constant temptation of pastries and sugary frappes at said coffee shops. If you're on a paleo, ketogenic, whole food diet — or are just trying to eat less sugar and processed foods in general — take your novel-in-progress to Bulletproof Coffee, where the brew is buttery and the food sugar-free.
The bulletproof diet has a growing fandom (as well as detractors), who swear on its high fat, lower carb way of eating — with an emphasis on healthy ingredients and upgraded supplements — for everything from weight loss to mental clarity to serious productivity. At the heart of this diet is bulletproof coffee — clean coffee blended with grass-fed butter and MCT oil — which many diet adherents drink in lieu of eating breakfast.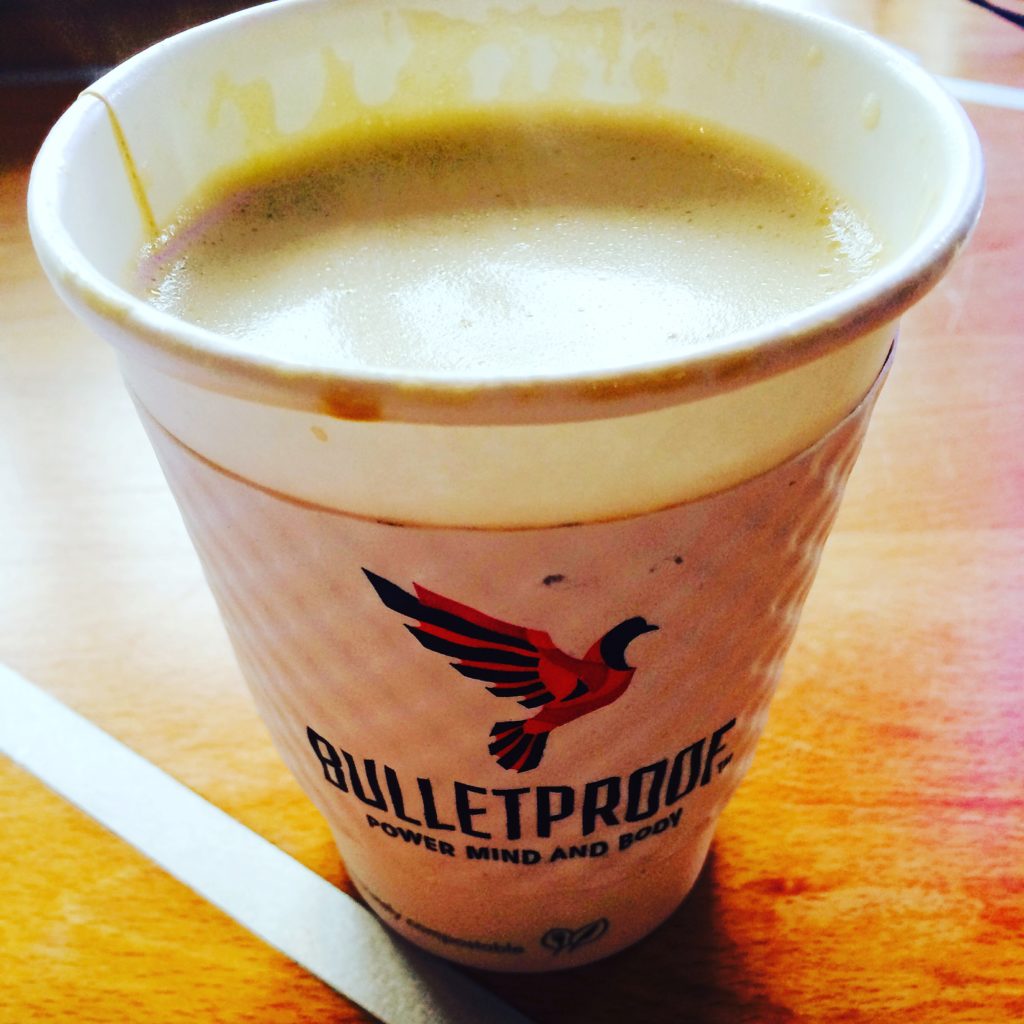 I'm one of these bulletproof coffee drinkers on some days. Buttery coffee is yummy, and the stuff really does give you a focus that lasts for hours! If you've never tried MCT oil before though, I'd recommend getting a small and maybe not drinking the whole cup. Otherwise you might get super jittery!
The Venice coffee shop also have a full menu of high quality foods. We're talking grass-fed meats and fats, pasture-raised organic eggs, and organic, local veggies. Here's the delicious steak and eggs breakfast I enjoyed this morning: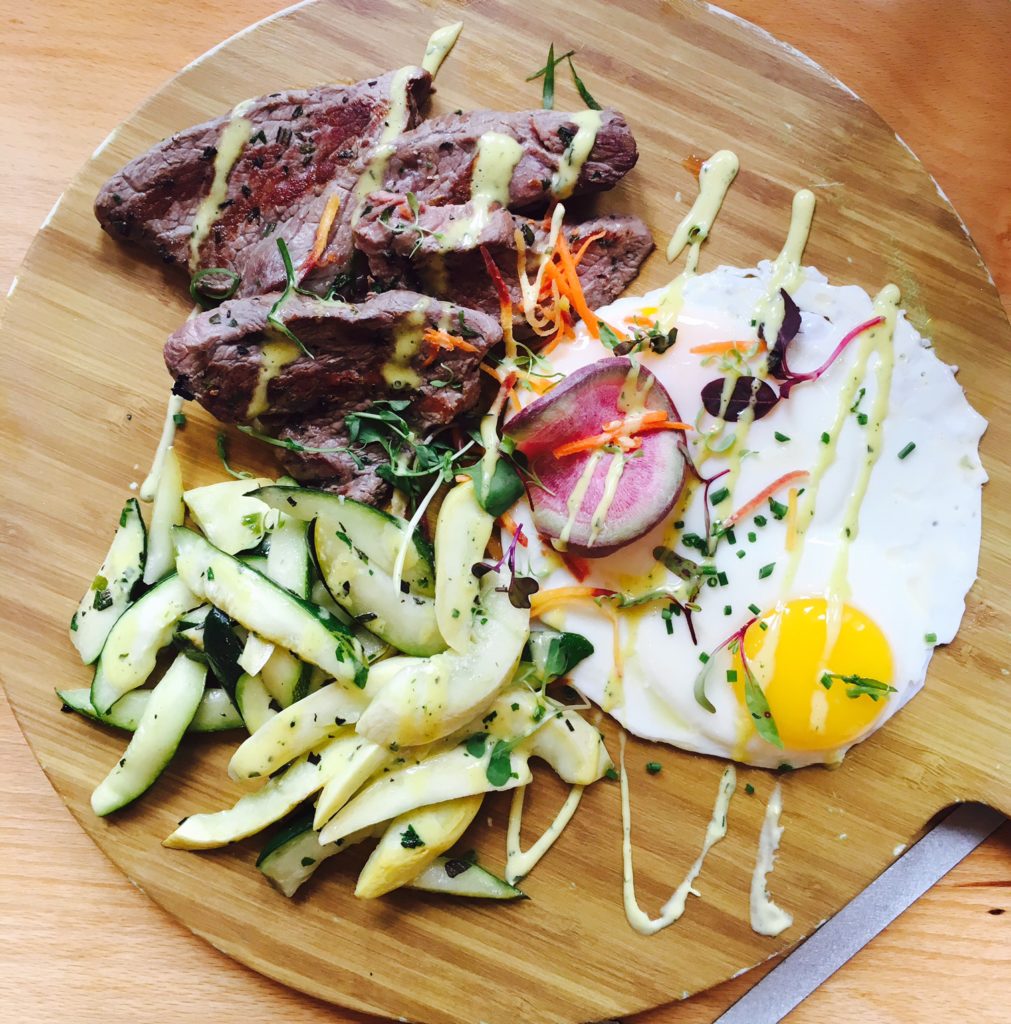 Then I sat down at the communal table and started writing with fellow bulletproofers. There's indoor and outdoor seating and speedy wifi. One wall of the coffee shop features shelves full of upgraded whey protein and collagelatin and other bulletproof diet products — as well as The Bulletproof Diet book and cookbook for newbies to browse through and buy.
There's a cafe in the Arts District of Los Angeles too. I think this one just serves drinks, though I haven't been to that location yet. Stop by and see if bulletproof coffee helps you focus on your writing —
Bulletproof Coffee. Santa Monica: 3110 Main St. #116. LA Arts District: 300 S Santa Fe Ave.