Picky writers can't just go to any coffee shop. We need good working spaces with comfy chairs and tables. We need decent wifi and electric outlets for our laptops. We (or at least I) need good reading light. And we like to be able to hang for a few hours without feeling like we're overstaying our welcome.
Which is to say — I'm really putting together this best coffee shops list for me.
I often find myself stuck in a part of town I don't know very well — usually before or after some event — because I don't want to drive home until after rush hour ends. Now (or more accurately, soon, when I finish this 5-part guide covering most L.A. neighborhoods), whatever area of Los Angeles I happen to be in, I know where I can stop to read or get some writing done while I wait for traffic to clear.
Earlier:
* Best coffee shops for writers in Los Angeles: Westside
* Best coffee shops for writers in Los Angeles: The Valley
* Best coffee shops for writers in Los Angeles: Northeast LA
___
West Hollywood: The Assembly. 634 N. Robertson Blvd.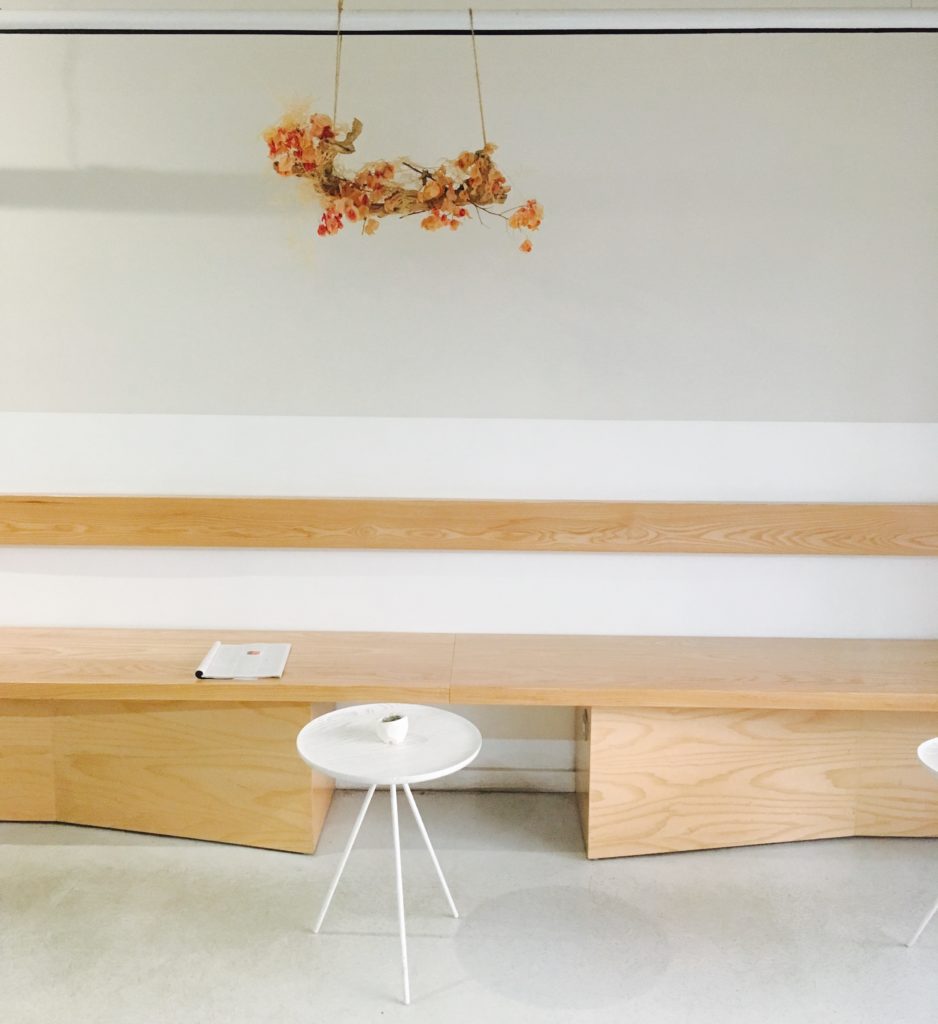 This is a coffee shop for the minimalist writer. The clean aesthetic calms and clears the mind! Add in the little vases of succulents and the cute outside courtyard area, and The Assembly wins the award for the most photogenic cafe in the L.A. area.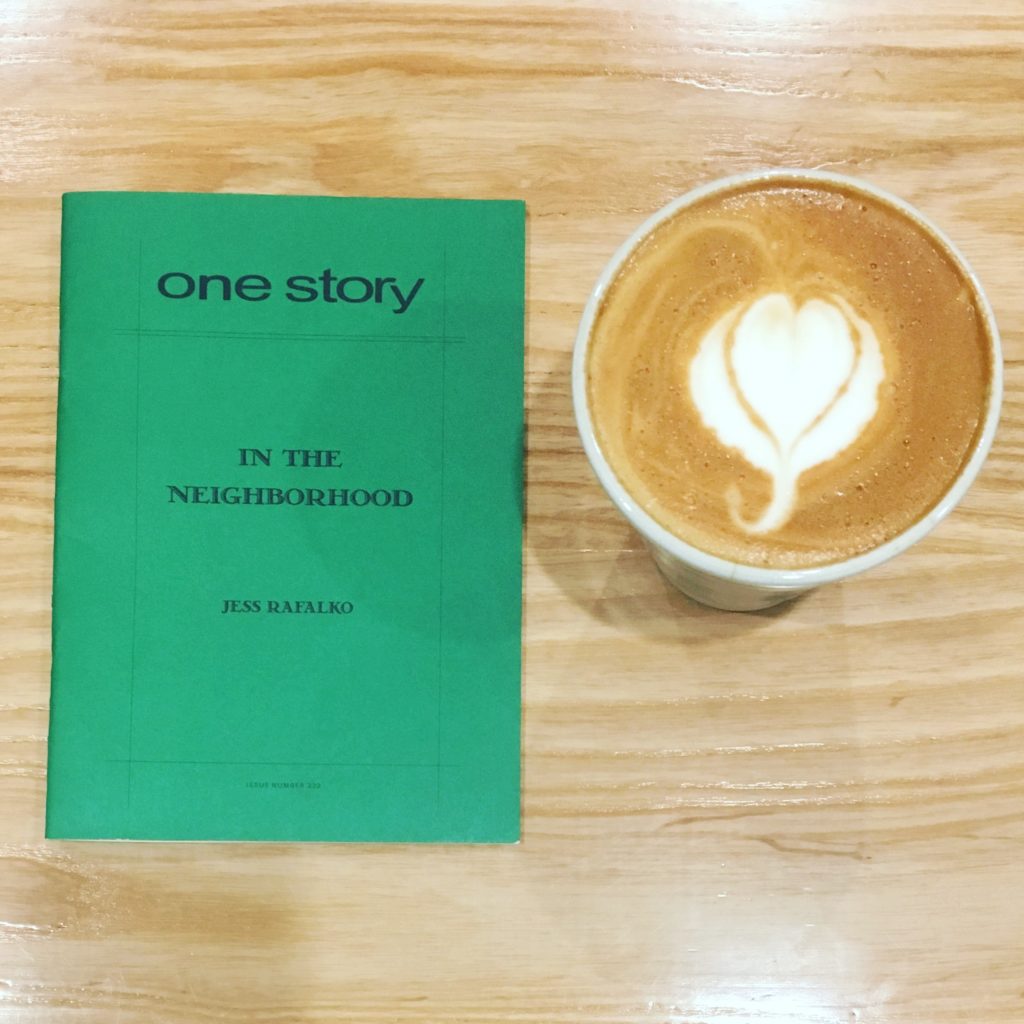 A small decaf soy latte will cost you $6.50, served in a pretty ceramic cup. There are also juices and snacks for sale; the wifi and ambiance are free —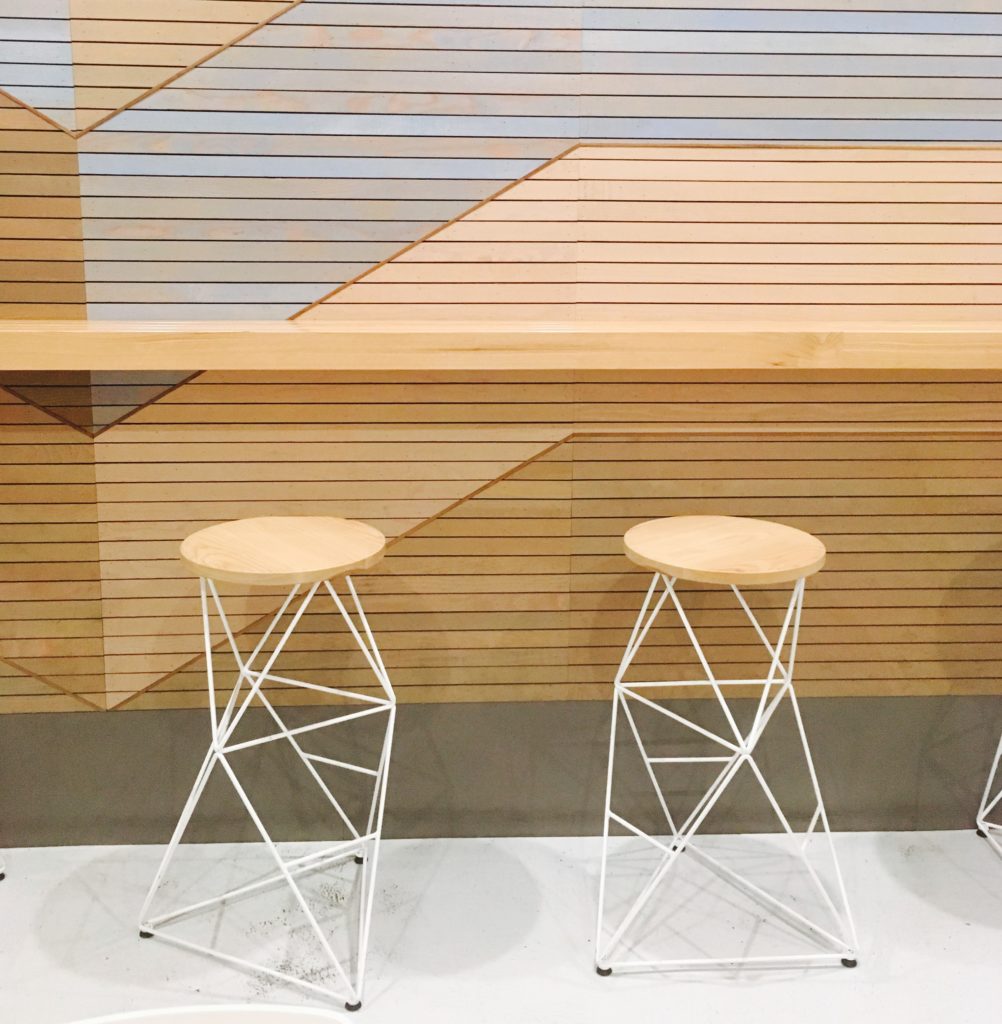 Hollywood: Insomnia. 7286 Beverly Blvd., Los Angeles.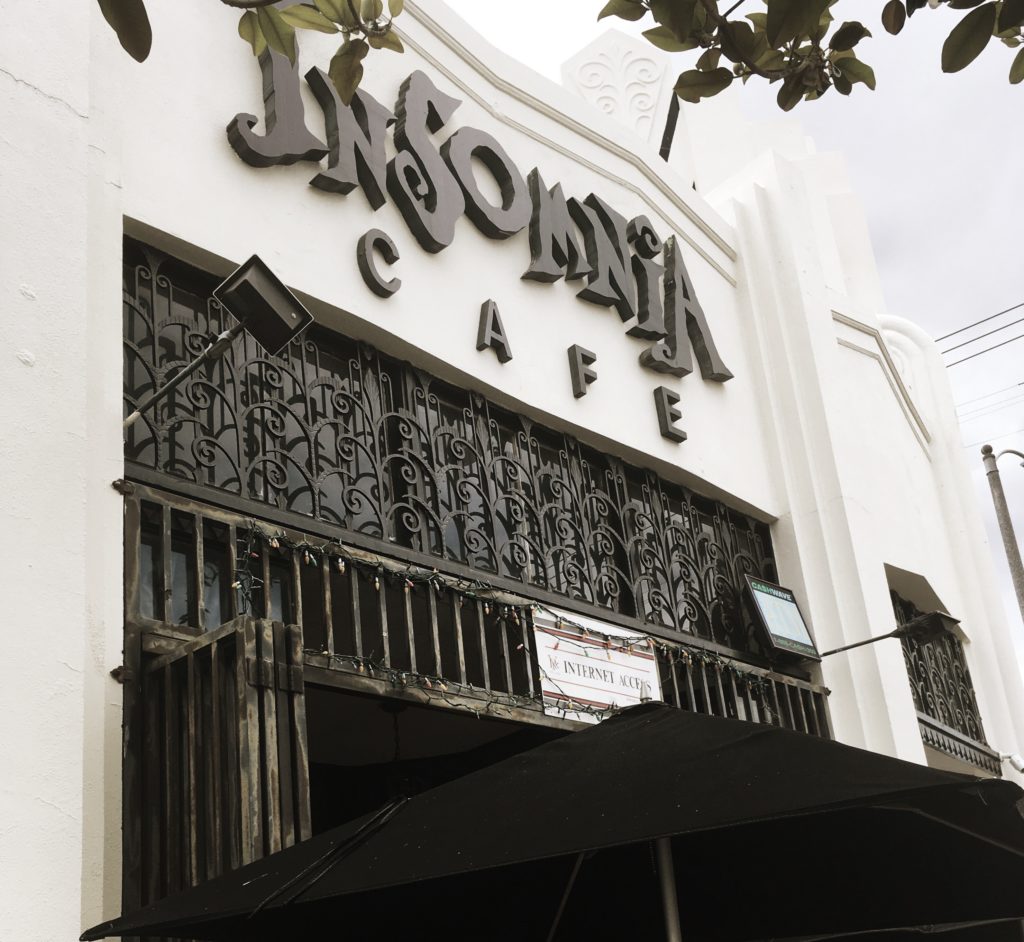 I have a real soft spot for this coffee shop because I spent so much time here in my teens and twenties, when I lived near the area. Insomnia's pretty old school: well-worn but comfy sunken couches, cash only policy, a late midnight close time, stale day old pastries cocooned in saran wrap sold for a buck. It may also be the last coffee shop in L.A. with no website —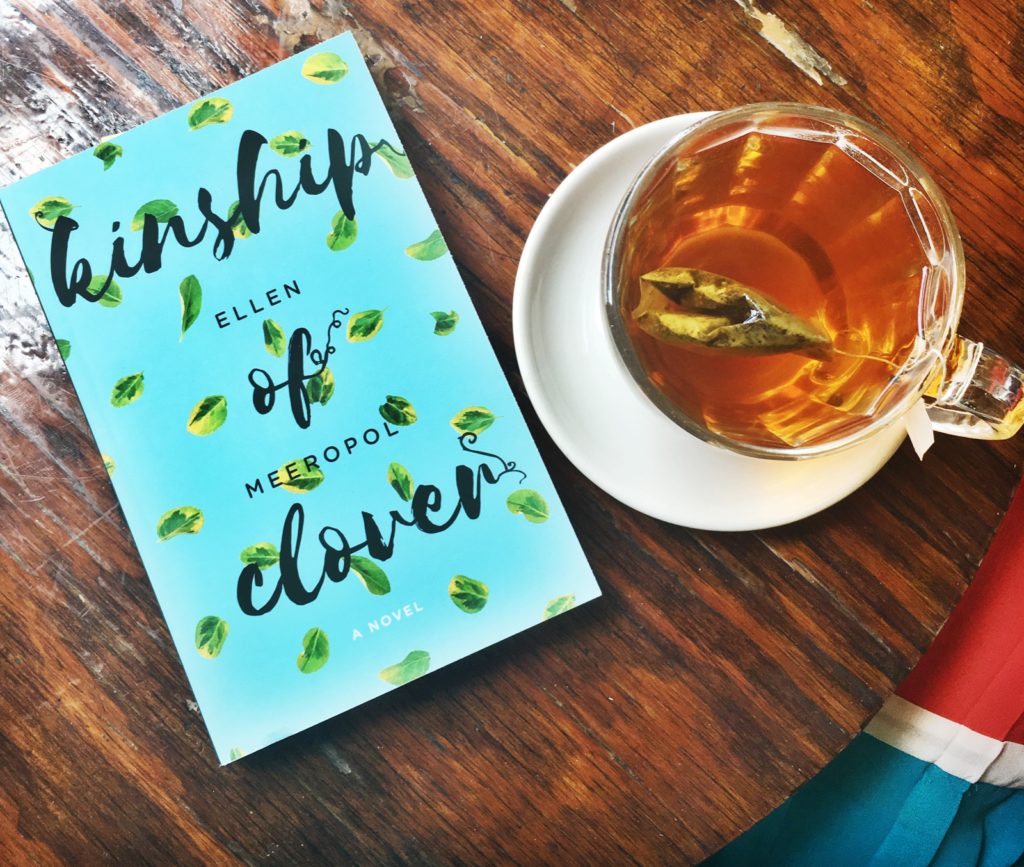 This place has some serious regulars, who one and all seem to be eavesdropping on conversations to add to their screenplays — even more so than most L.A. coffee shops! It has somewhat terrible reviews on Yelp due to the Korean owner who can come across as curt and impatient — but she's always been nice to me….
Third Street: Verve Coffee Roasters
Like its downtown location, this Verve spot is a joint venture with Juice Served Here, my favorite juice shop to write in. It's a bright, spacious place with both super-healthy raw superfood snacks and sugar-and-gluten-packed pastries.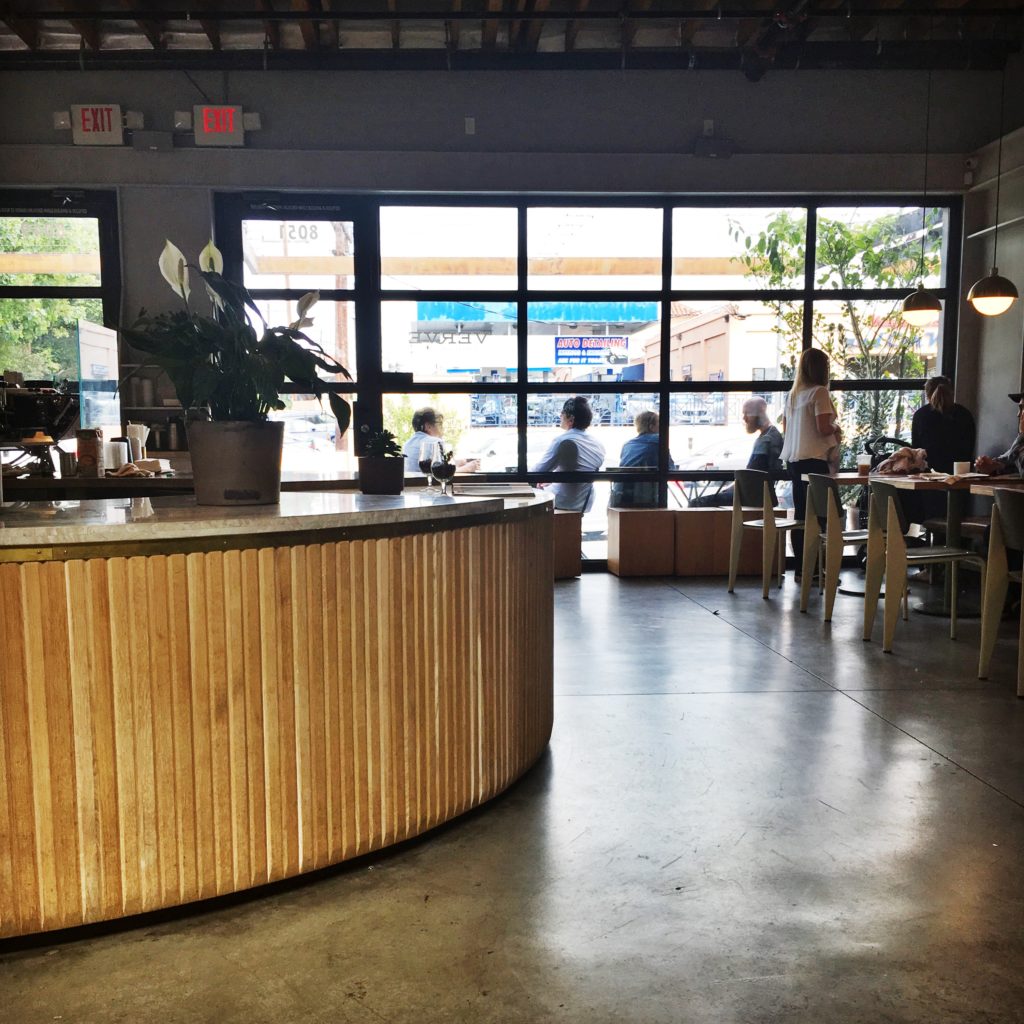 I recommend the $8 juice flight for both variety and hydration while you write —
Larchmont: Larchmont Bungalow. 107 N Larchmont Blvd, Los Angeles.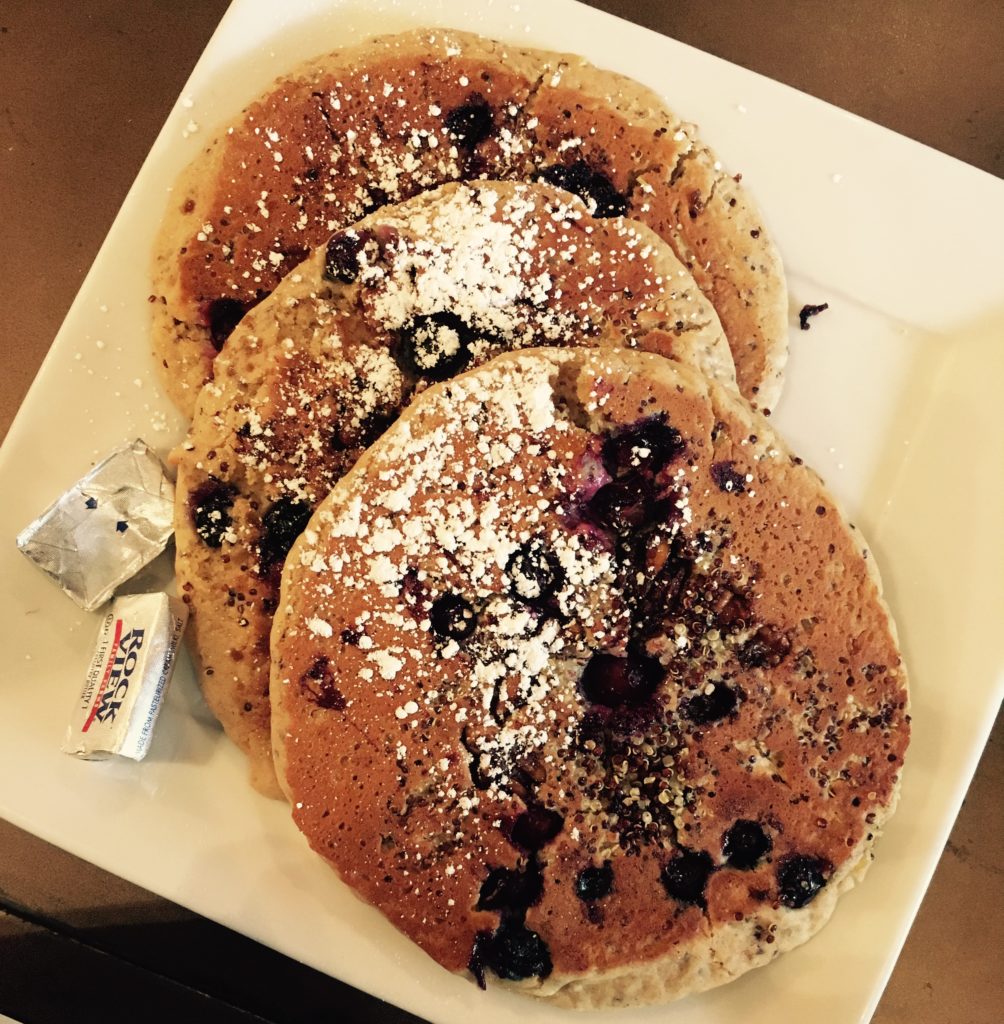 This popular coffee shop-restaurant is great for getting some writing done before a reading at Chevalier's down the street. I think they're best known for Red & Blue velvet pancakes but I got the gluten free quinoa ones — tasty but very heavy!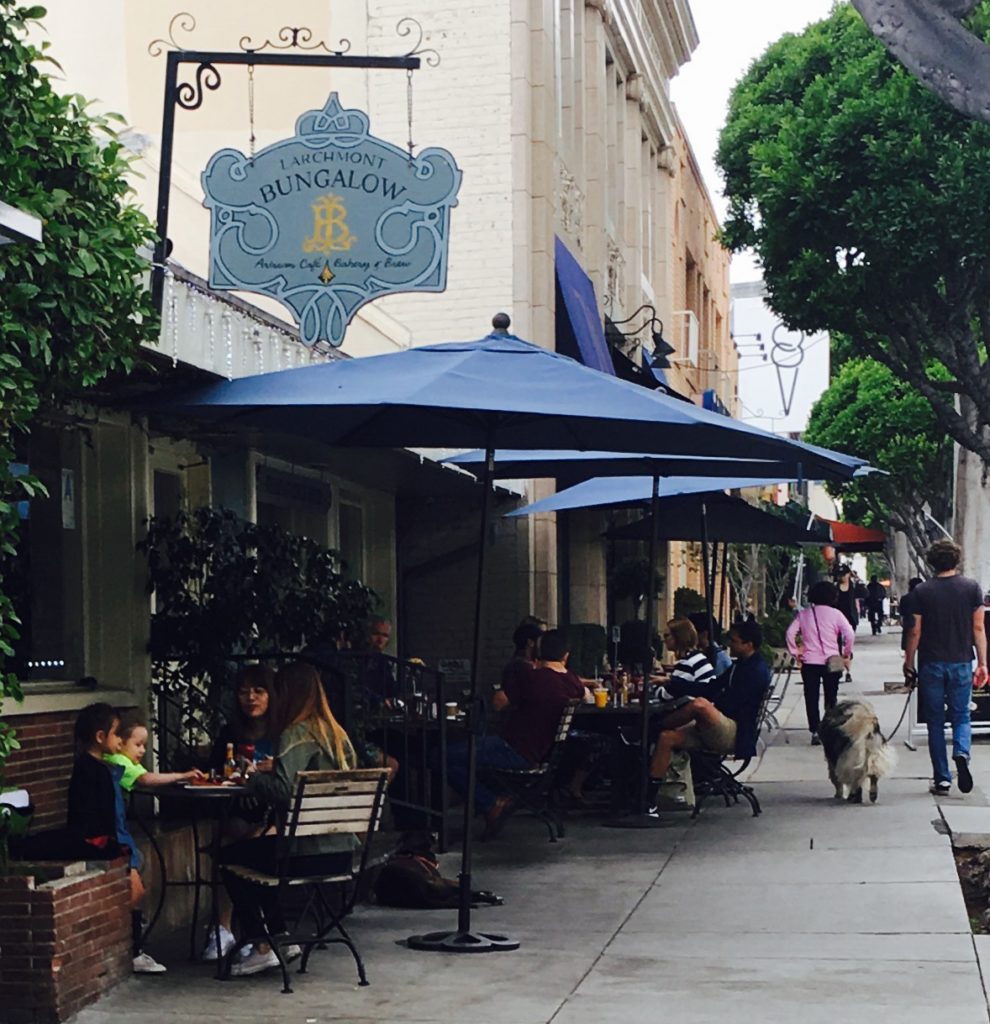 This is a big place with lots of indoor and outdoor seating where you can stay for hours, eating more and more things.
Koreatown: Document Coffee Bar. 3850 Wilshire Blvd. #107, Los Angeles.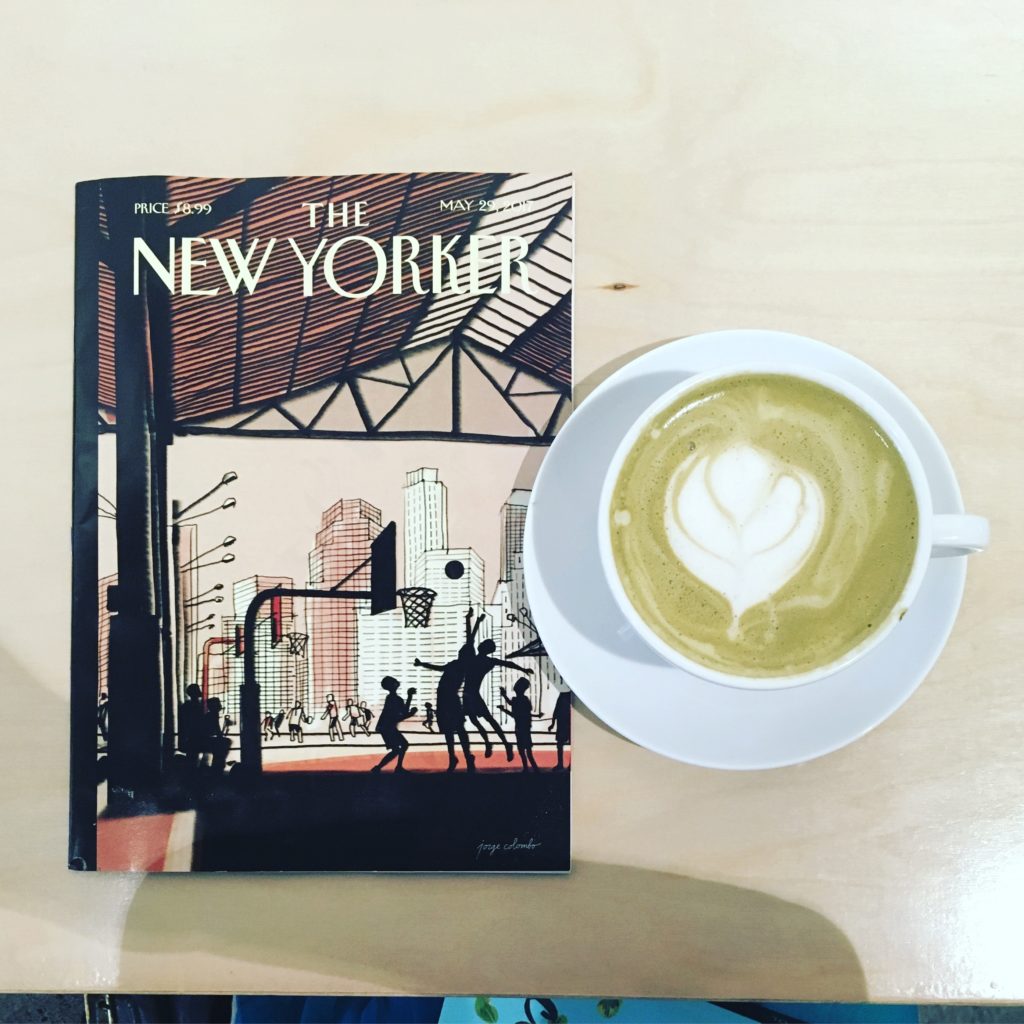 Get a hojicha soy latte here! Hojicha is a roasted Japanese green tea with a lovely nutty taste — and this cute little cafe in Koreatown is the place that introduced me to it.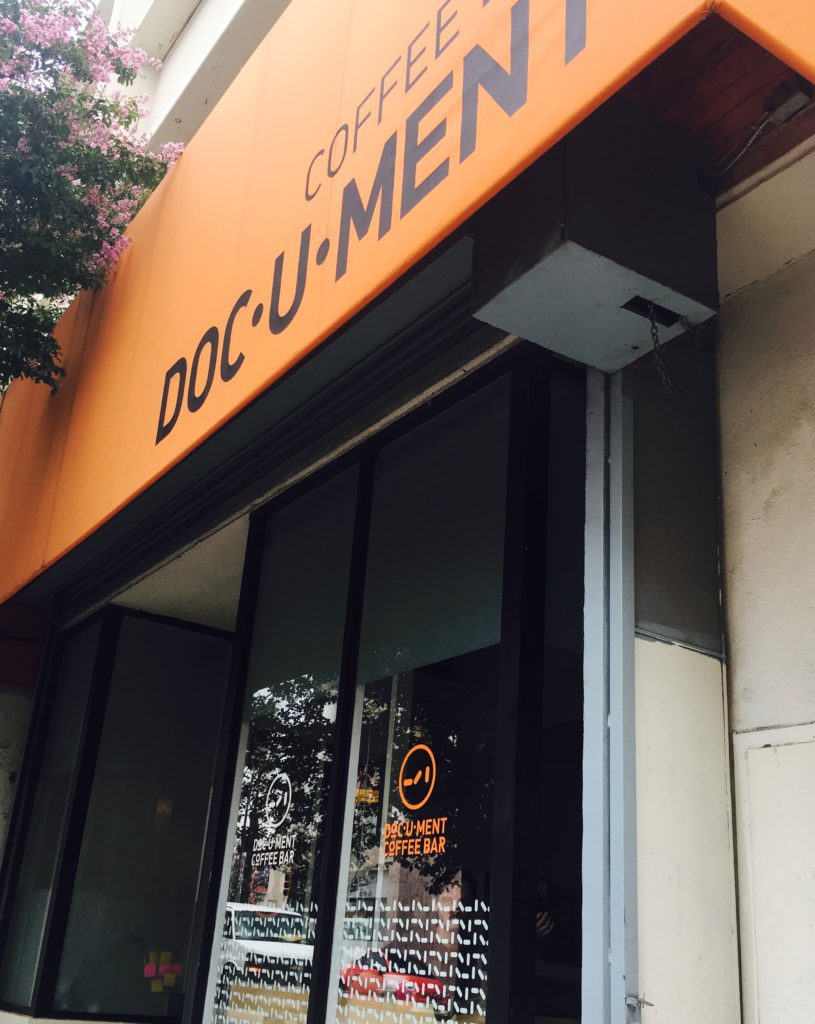 This is a smallish but cheerful place with a well-populated communal table in the middle where millenials sit staring into their laptops with headphones on while completely ignoring the people on either side of them. It can be a good setting for serious writing!
Downtown LA: Cognoscenti Coffee. 1118 San Julian St., Los Angeles.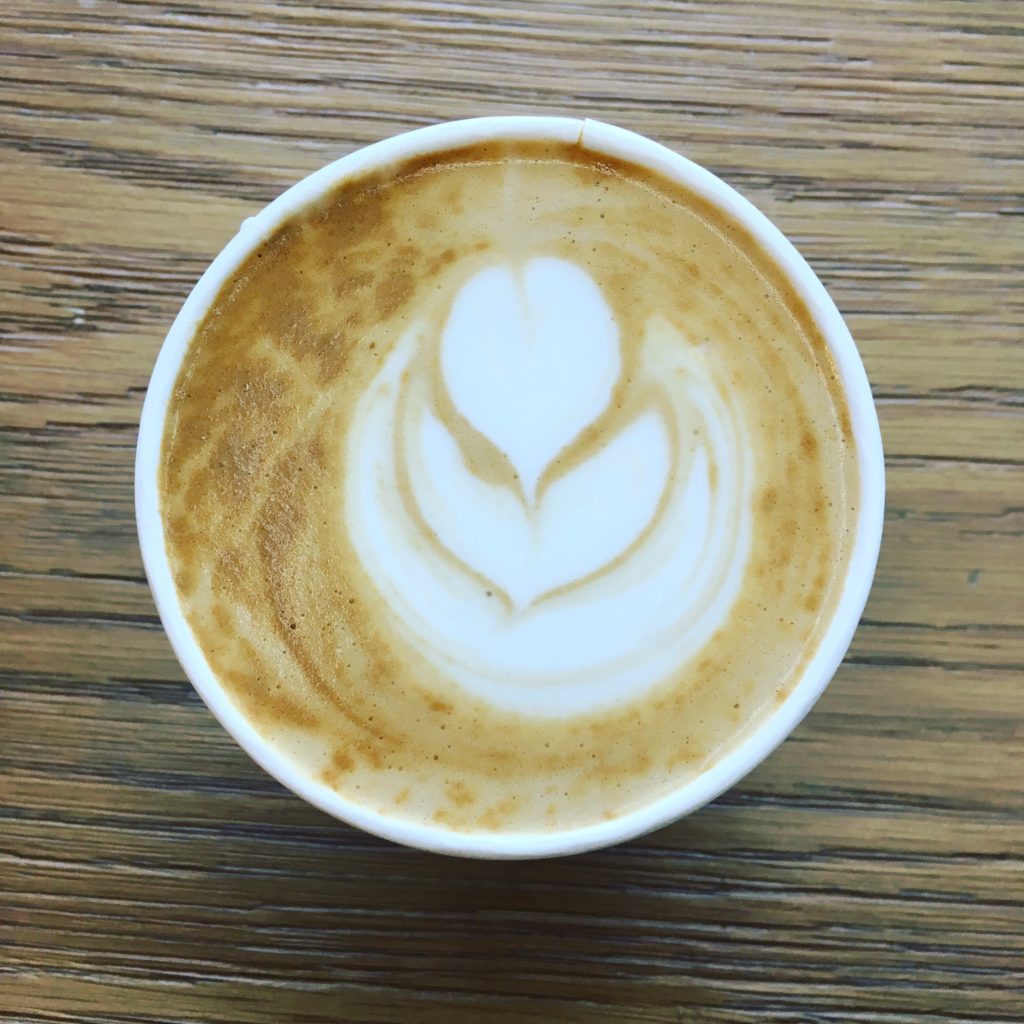 I discovered this place because I needed to caffeinate right before a Soulcycle ride next door. This spacious cafe felt like a quiet, ideal spot for writing.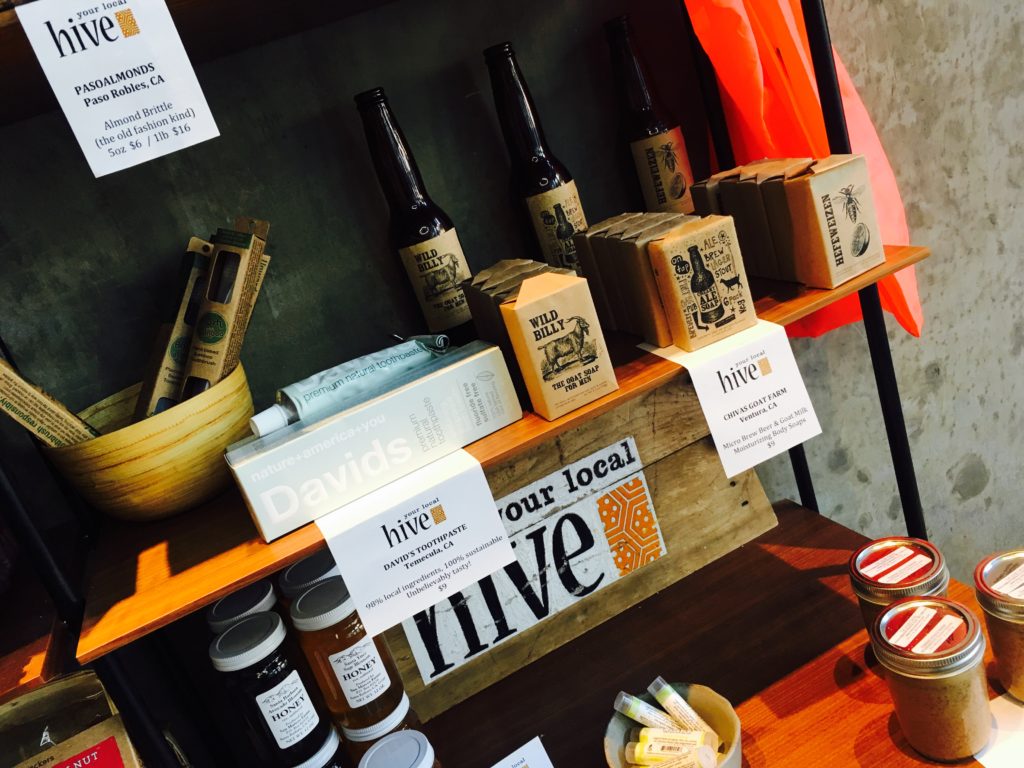 The cafe also doubles as a little shop of locally made goods, with soaps, candles and other little desirables. And yes, the soy latte got me through my workout!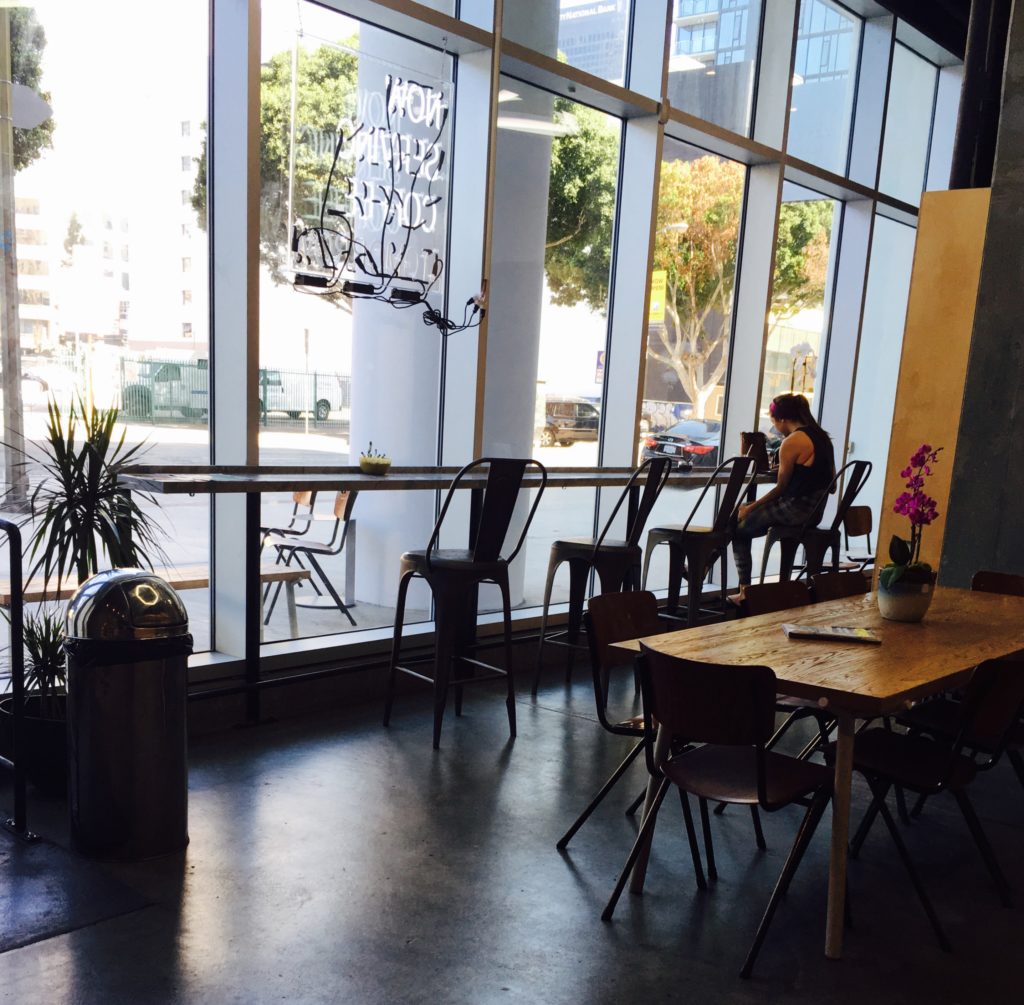 Los Feliz: Bru. 1866 N. Vermont. Ave., Los Angeles.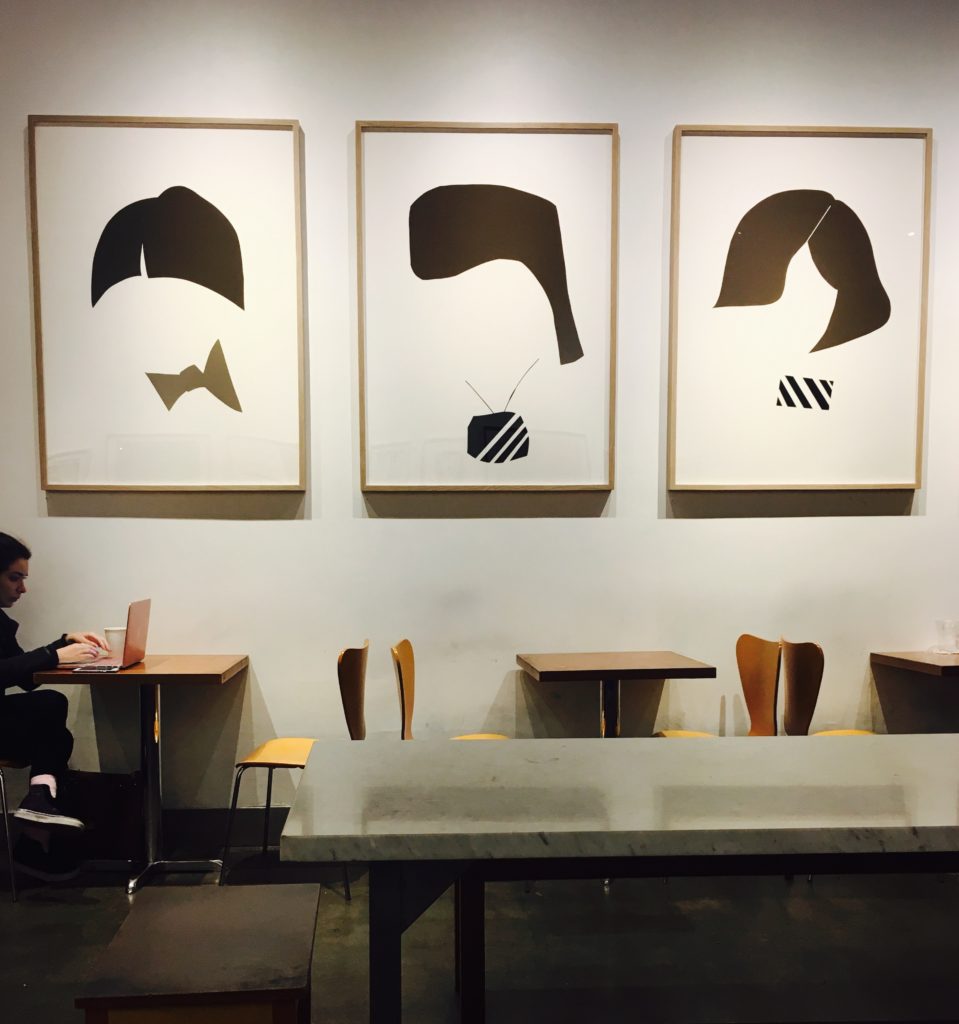 Bru has the benefit of being right down the street from Skylight Books — so you can get a little writing done here before rewarding yourself by buying some books. The place has a simple aesthetic, friendly baristas, and good wifi.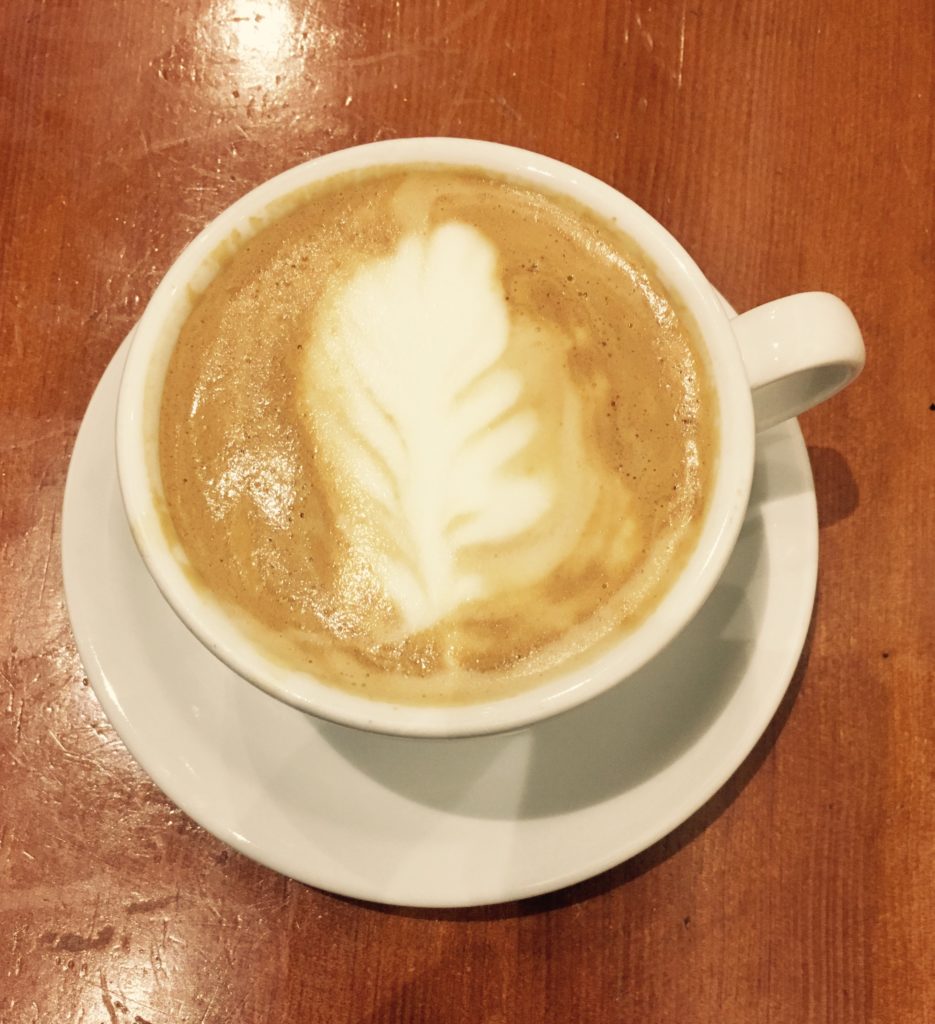 Earlier:
* Juice Served Here: Best juice shop for writers in Los Angeles
* 11 best bookstores in Los Angeles for writers