I love poke bowls and acai bowls — and I've found a restaurant that offers both!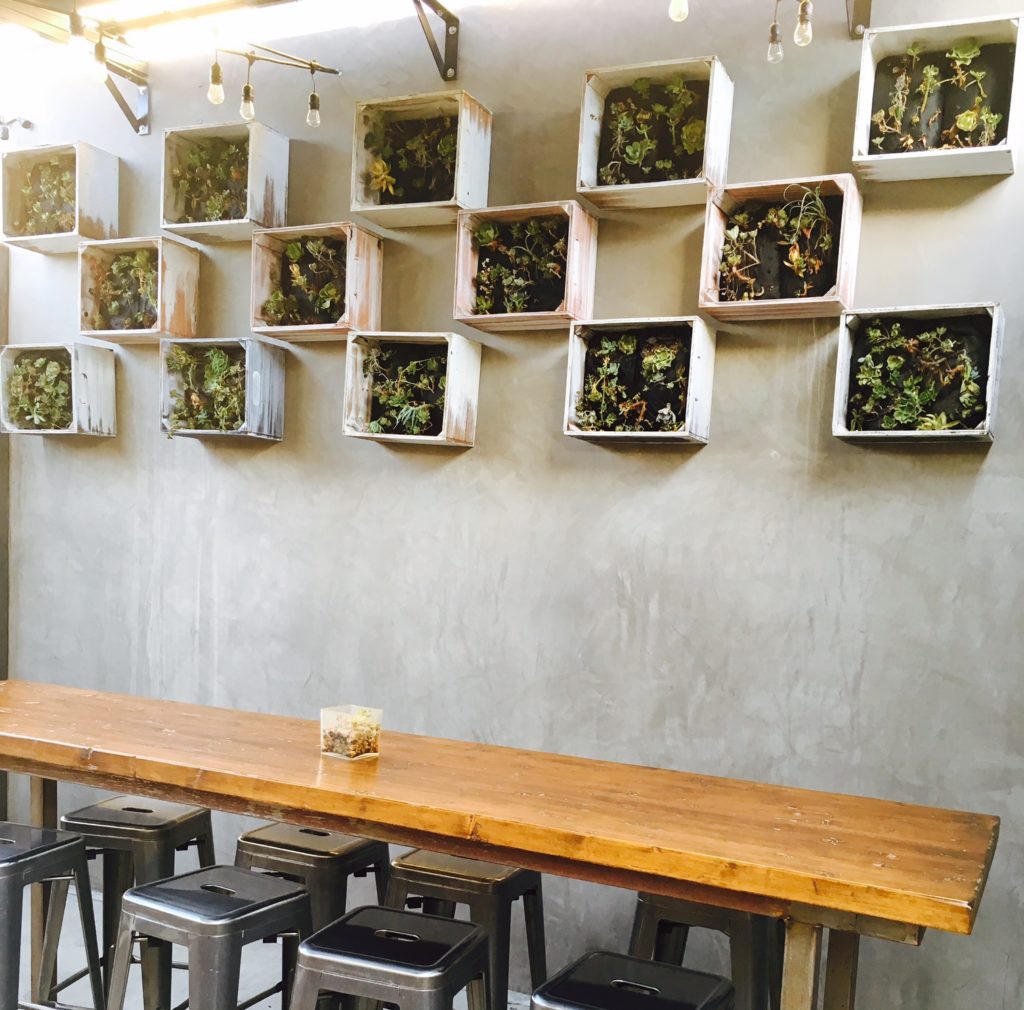 The Hawaiian-themed Poke Shack makes both sweet and savory bowls — as well as a spacious outdoor courtyard with wifi at the Melrose location. Writers can get an acai bowl for a late breakfast, write a few hours, then order up a poke bowl for lunch and dinner — making for a healthy and productive day —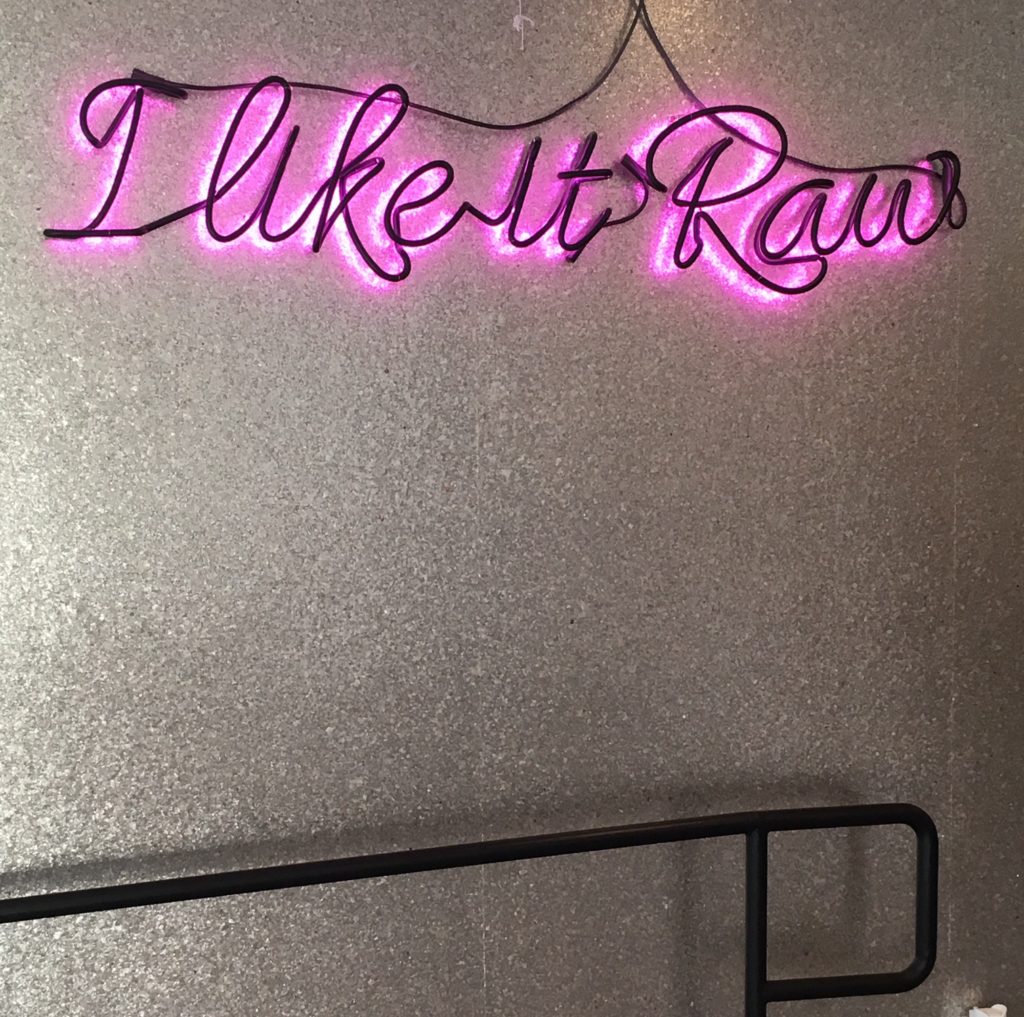 At first I wondered what acai bowls and poke bowls had in common — then realized from this neon sign that they're both raw! Well, the poke bowls are raw if you make them raw, with either a seaweed salad or kale base. If you'd rather go cooked, you can choose a brown or white rice base.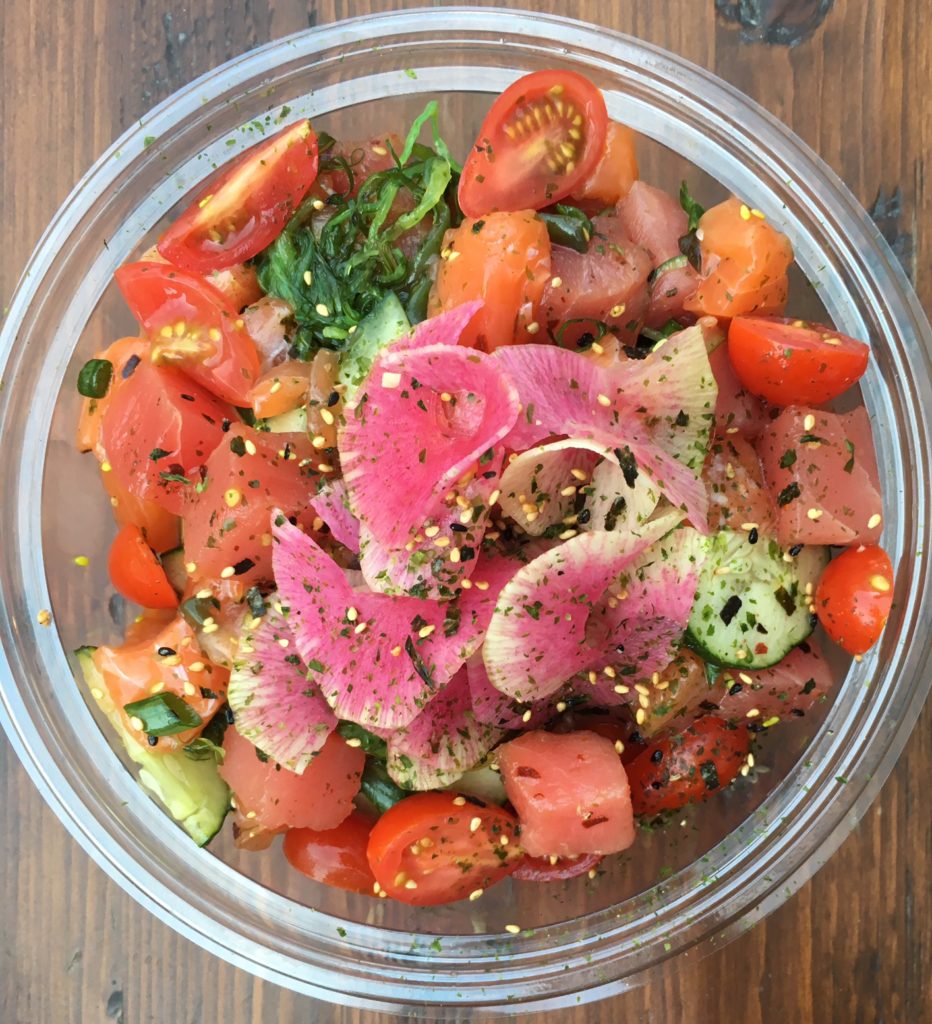 I went with brown rice, topped with half salmon-half tuna, plus some seaweed salad, colorful veggies, and a spicy sesame seed topping. It was tough making my choices from all the toppings — There's everything from kimchi to charred pineapples!
Poke Shack also offers smoothies, salads and Hawaiian drinks. And at the Melrose location, there's a wall painted with fishy "wings" — where you can take angelic author photos.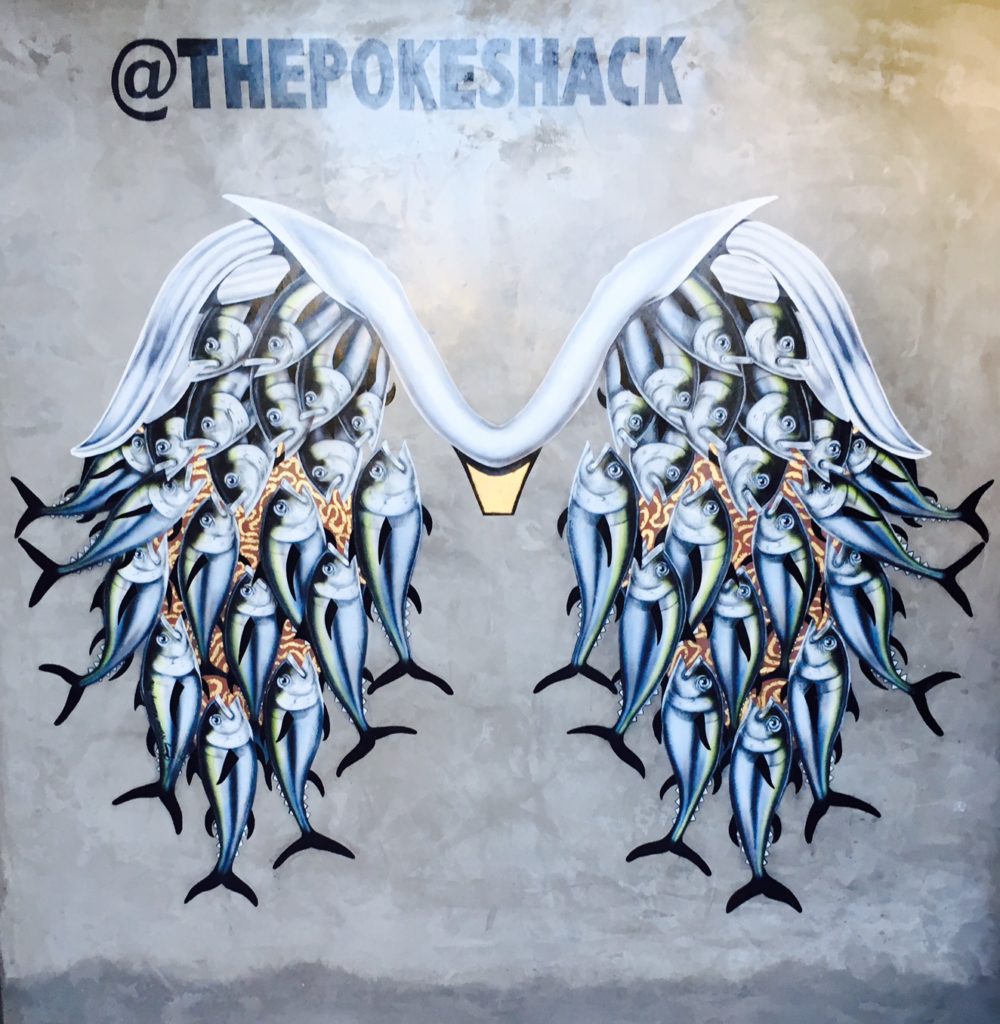 The Poke Shack. Three locations: 7257 Melrose Ave., Los Angeles. 1425 Ocean Front Walk, Venice. 79 Windward Ave., Venice.