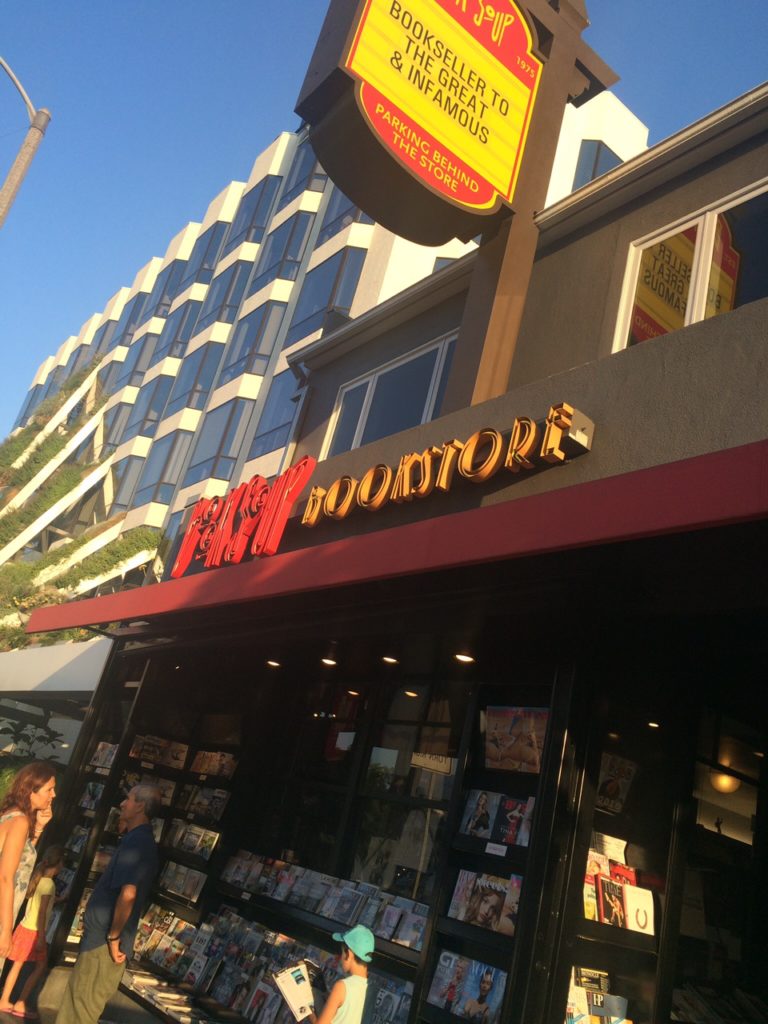 Many indie bookstores have come and gone, but Book Soup has held on to its spot on the Sunset Strip since 1975. This West Hollywood bookstore's a popular place for local literary types, with a big magazine rack out front, floor-to-ceiling bookcases, and readings scheduled most days of the week.
The space isn't small, per se, but it's a tad crowded because so many bookshelves are packed in there. Authors giving readings are placed in the corner of the store, with the audience sitting in a T formation along the north and west walls — or standing in the back, if there's a good turnout. It makes for a cozy atmosphere!
Here's Wendy C. Ortiz (Excavation) and Leigh Stein, at Leigh's reading for Land of Enchantment earlier this month.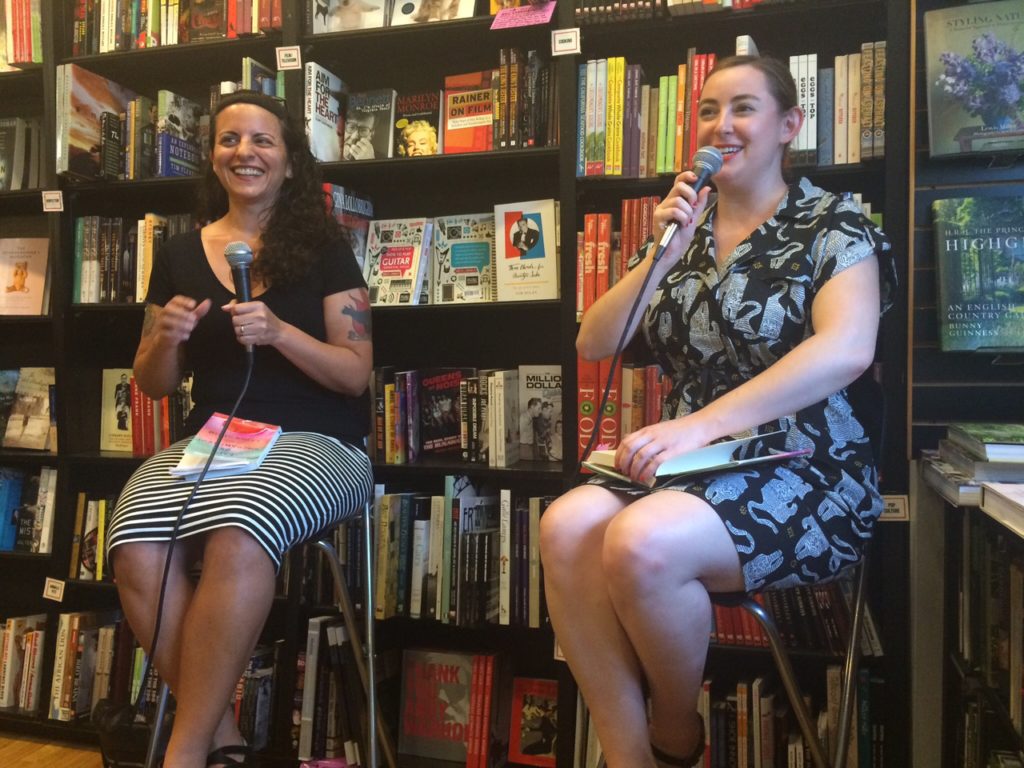 Post-reading, there are dozens of bars in walking distance to continue the conversation. Just remember to feed your parking meter!
Sign up for Book Soup's email list to hear about future events. If you've got a KCRW fringe benefits card, you can get 10% off your book purchases!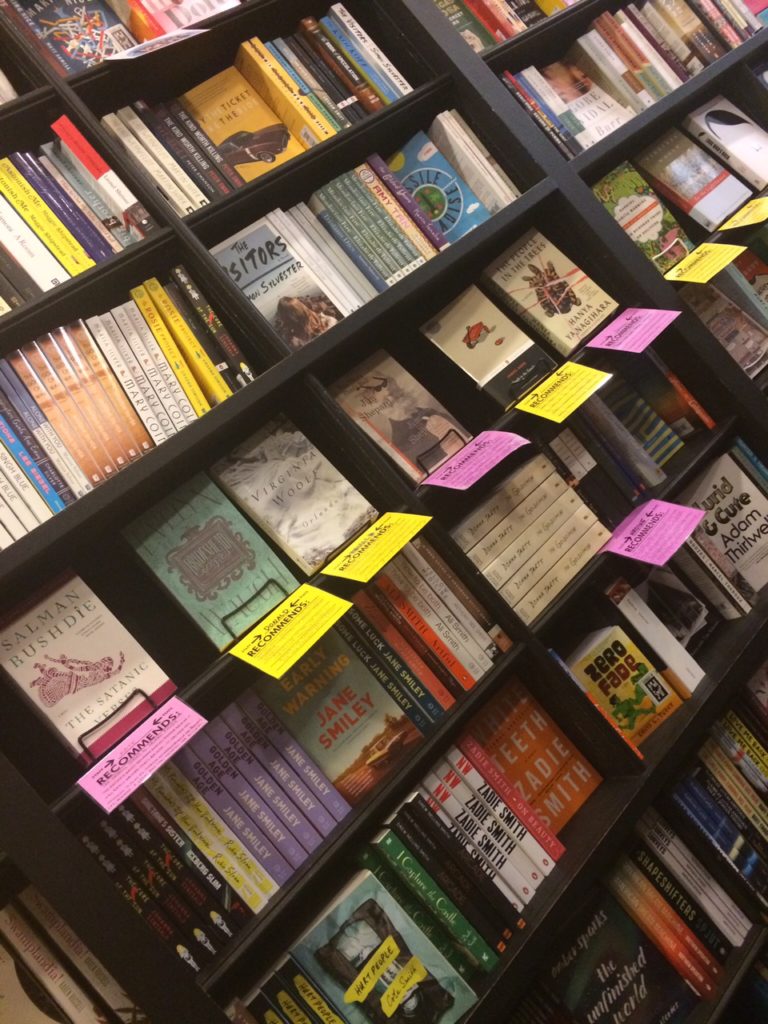 Book Soup. 8818 Sunset Blvd. West Hollywood. 310.659.3110.