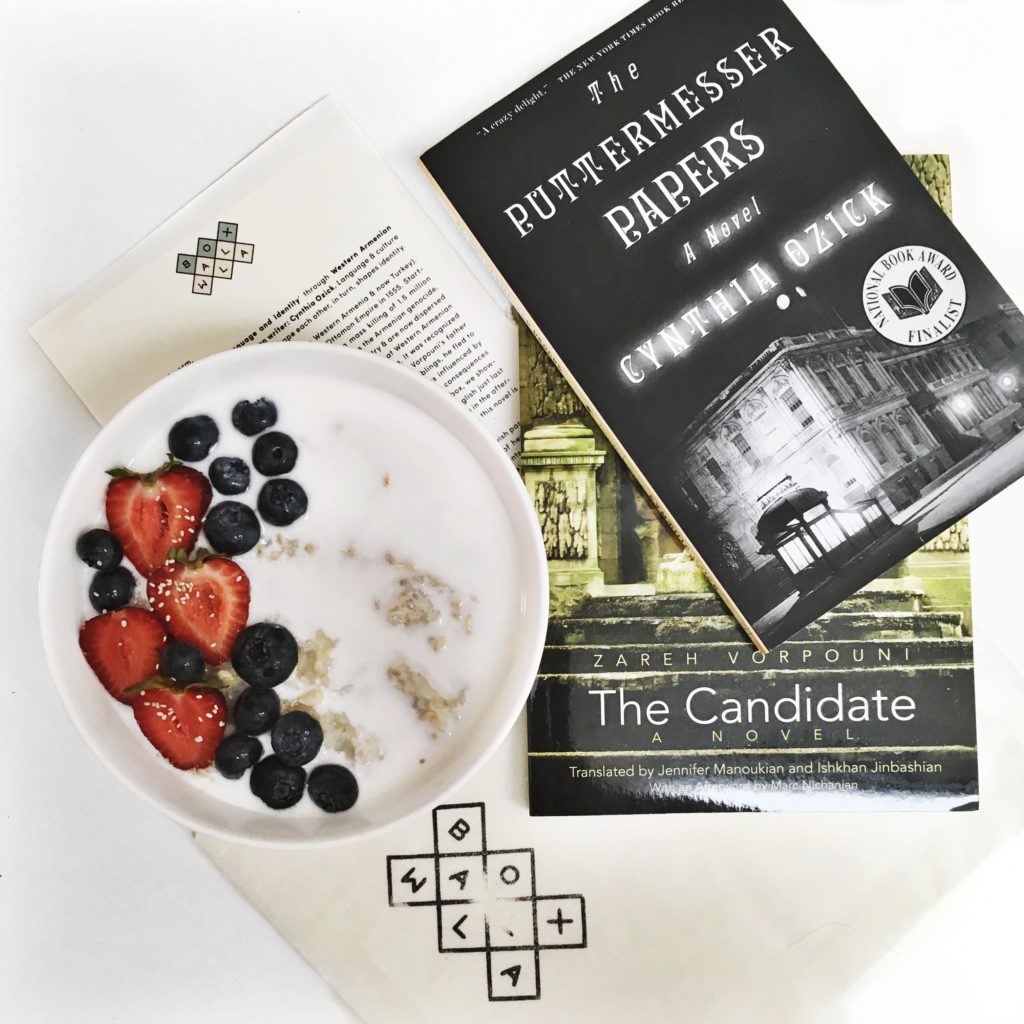 If you want to read more international writers, but don't know where to start, try a Boxwalla Book Box. This subscription box service promises to send you two new reads at a time — featuring writers from all over the world.
Boxwalla's picks seem pretty idiosyncratic and, in general, lesser known. "All of them are must-read but not as widely read as they deserve to be," claims the website. A recent Boxwalla Instagram post highlighted the writers from Asia featured so far, ranging "from the classicism of Tanizaki, to the experimental fiction of Can Xue and to the deceptively simple poetry of Ko Un." I hadn't even heard of any of these writers!
Was I missing out? Out of curiosity, I tried out a Boxwall Book Box earlier this year.
The first thing I discovered when it arrived: Though called a Book Box, there is no actual box. Instead, the two books are simply slipped into a drawstring bag, along with a letter insert with an intro to the month's theme, authors, and the books.
The theme for my box was "Language and Identity," and featured Armenian writer Zareh Vorpouni's The Candidate and Jewish-American writer Cynthia Ozick's The Puttermesser Papers. I'd never heard of these writers before either!
My favorite of the two was The Candidate, which follows a young Armenian expat in 1929 Paris, reeling from the sudden suicide of his friend. The poetic work covers a lot of ground — the Armenian diaspora, racism, writerly ambition, poverty. It made personal the international aftereffects of the Armenian genocide and combined it with the beautiful listlessness of artistic life in 1920s Paris —
I wasn't as taken with The Puttermesser Papers, stories that follow a woman called Ruth Puttermesser through her odd little foibles, highlighting Jewish myths and traditions. Though it got great reviews and was nominated for a National Book Award, I ended up abandoning this book about half way in — It just didn't hold my interest.
Overall I'm touched with Boxwalla's mission to highlight books that deserve more attention. Each month's selection takes you to a new place, so I imagine longer-term subscribers would become much more aware of world history and cultures over time.
A subscription costs $29.95 a shipment, and you can sign up now to get the December box — or more accurately, bag. Boxwalla also offers Green Beauty, Artisanal Food, International Film boxes — which appear to arrive in an actual box.
Earlier:
* The TNB Book Club: Get literary gems delivered to your door for under $10
* The Book Drop: Handpicked reads delivered from an indie bookstore