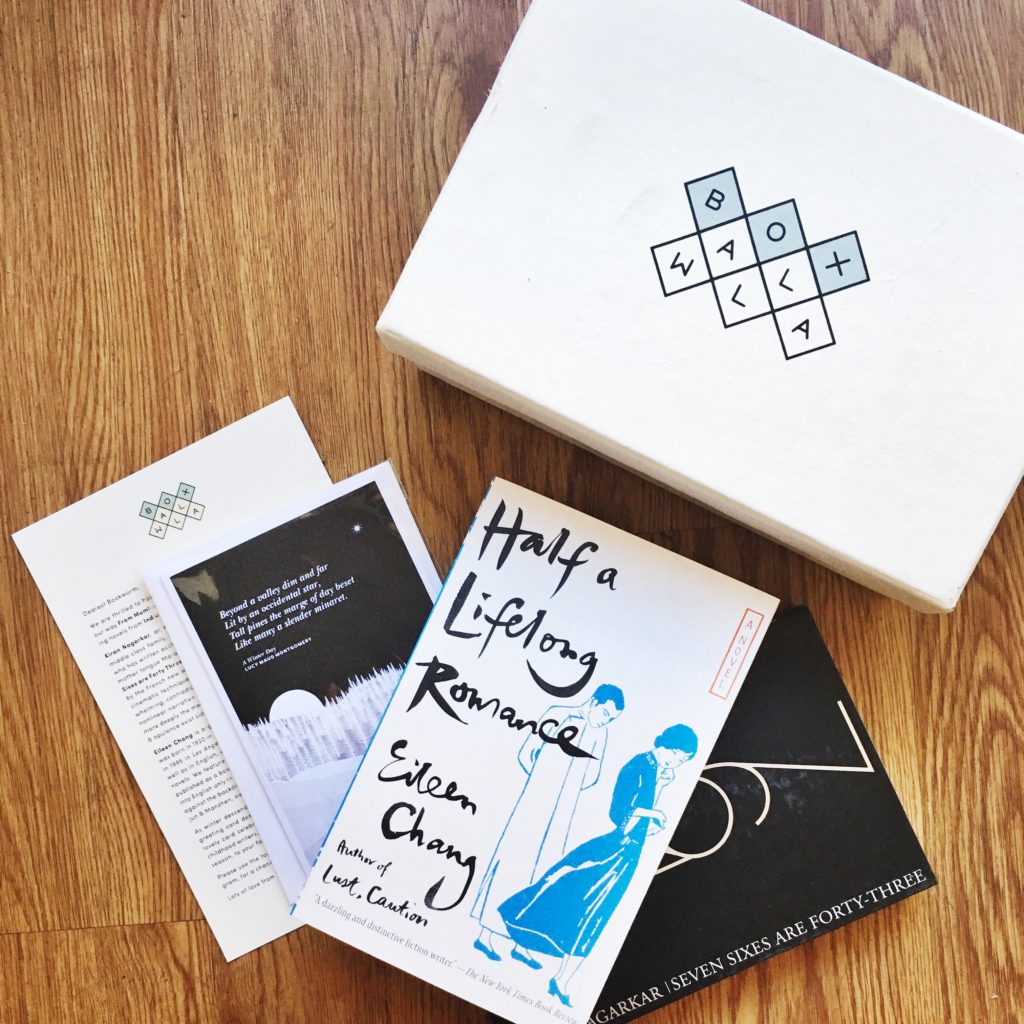 If your 2018 goal was to get out of a reading rut, you're in luck. This month's giveaway is a Boxwalla Book Box that'll introduce you to new, unexpected, international reads!
In case you missed my previous rave about Boxwalla Book Box: This subscription box service promises to send you two new reads at a time — featuring writers from all over the world. Boxwalla's picks are pretty idiosyncratic — "All of them are must-read but not as widely read as they deserve to be," claims the website — and each box has a theme. Some of my favorite Boxwalla finds so far:
Zareh Vorpouni's The Candidate, which follows a young Armenian expat in 1929 Paris, reeling from the sudden suicide of his friend. The poetic work covers a lot of ground — the Armenian diaspora, racism, writerly ambition, poverty. It made personal the international aftereffects of the Armenian genocide and combined it with the beautiful listlessness of artistic life in 1920s Paris. It came in the August's box, themed "Language and Identity."
The Silent Duchess by Dacia Maraini, a sumptuous read following the deaf and mute Marianna in early 18th century Sicily as she discovers the truth of her past and starts to determine her own future. The descriptions of her wealthy, tradition-bound, complicated aristocratic life is rich and sensuous and vivid. This one was part of the October box, themed "Turkey & Italy."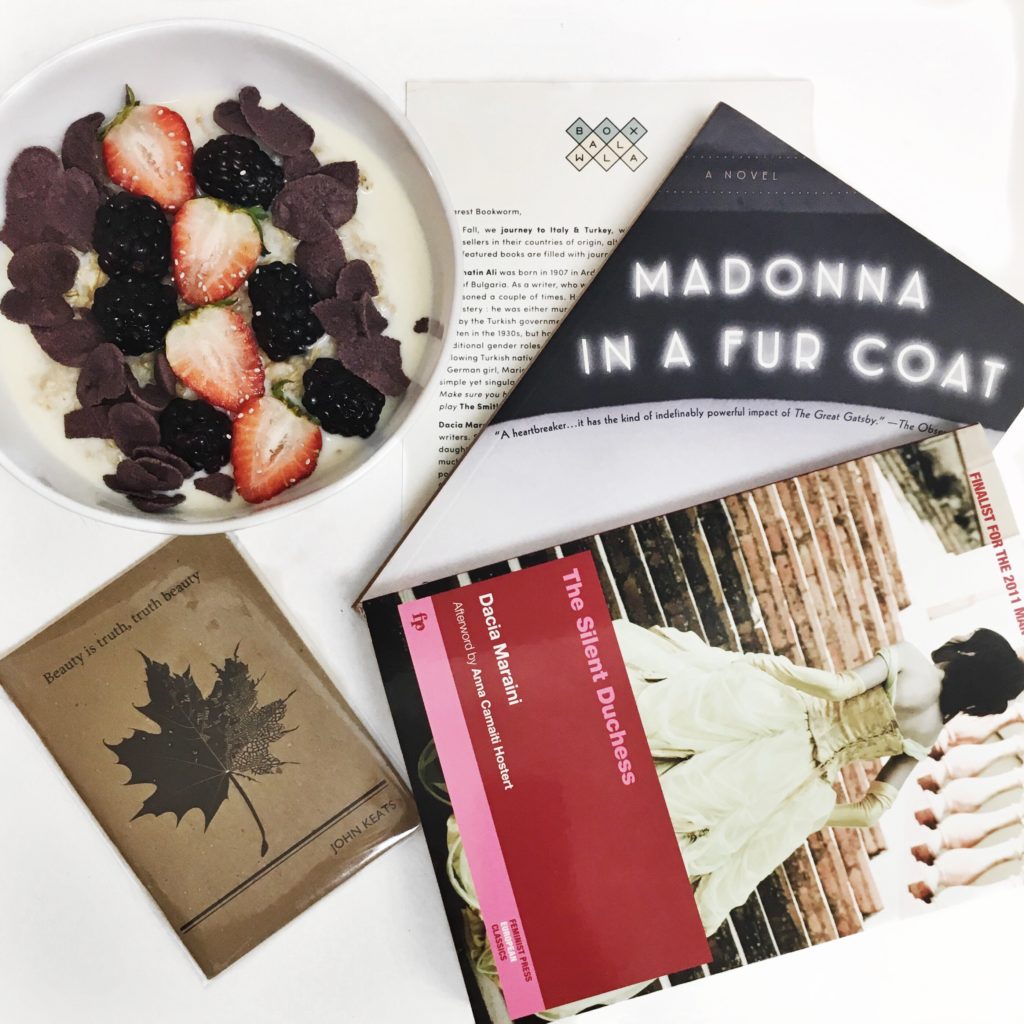 Though called a Book Box, there is rarely an actual box. Usually, the two books are simply slipped into a drawstring bag, along with a letter insert with an intro to the month's theme, authors, and the books. Overall I'm touched with Boxwalla's mission to highlight books that deserve more attention. Each month's selection takes you to a new place, so I imagine longer-term subscribers would become much more aware of world history and cultures over time.
A subscription costs $29.95 a shipment, and you can sign up now to get the February box — or try your luck in this month's giveaway! I'm excited to be partnering with Boxwalla to give away a February Box to one of my readers! All current email subscribers will be automatically entered to win one copy. Subscribe now if you're not yet getting my occasional newsletters.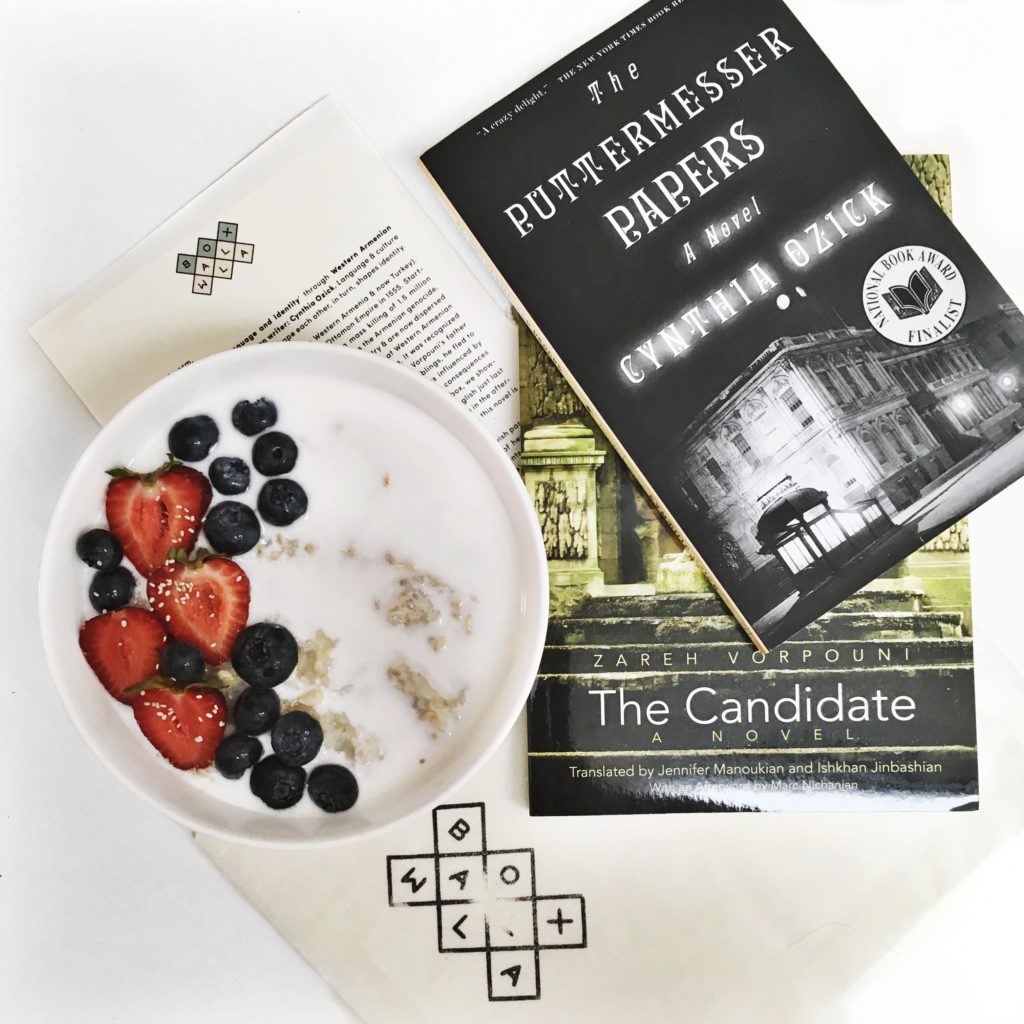 For a second chance to win, comment on this post below with the title of the last book you read. The giveaway closes February, 2018 at 11:59 pm PST. US addresses only.
Come back mid-month to read an interview with Boxwalla's founders.