One of my first fiction publications was in the west coast lit journal ZYZZYVA a few years ago. That story's included in my novel-in-stories Cake Time published a few months ago, and a few days ago, ZZYZZYVA reviewed Cake Time so I feel like the world's come full circle:
For Siel Ju's narrator, there are no easy answers or tidy morals to unpack after a relationship fizzles—that's just life…. Cake Time is a great story collection for our present moment; an exploration of love, morality, and contentment that proves such concepts can be as murky and uncertain as a wisp of cigarette smoke outside a chic bar.
I love this review partly because I love ZZYZZYVA but mostly because I've always wanted to be mentioned in the same piece as Lorrie Moore and Mary Gaitskill and now I have! Read the full review on ZYZZYVA.
Then come hang with me in person this Halloween month. I'll be in costume in some or all of the events and would love to see you there —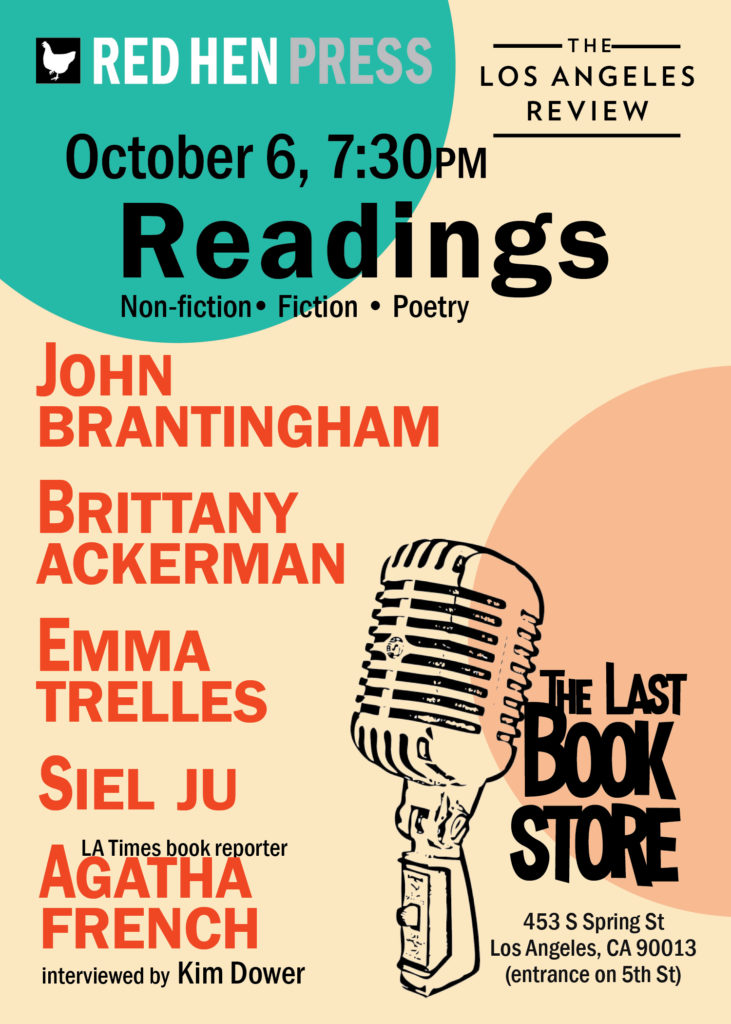 First up, a reading for literary journal The Los Angeles Review, with John Brantingham, Brittany Ackerman, Emma Trelles, and L.A. Times book reporter Agatha French. I am told there will be free booze at this one —
The Los Angeles Review Reading
(Facebook event page)
Friday, October 6, 2017, 7:30 pm
The Last Bookstore, 453 S Spring St, Los Angeles.
*

Then celebrate National Reading Group Month with the L.A. chapter of Women's National Book Association who'll be hosting an author panel with me, plus Abbi Waxman (The Garden of Small Beginnings) and Gabrielle Zevin (Young Jane Young) — both of whom I'm excited to meet —
National Reading Group Month Authors Panel
(Facebook event page)
Wednesday, October 11, 2017, 7:30 pm
Skylight Books, 1818 N. Vermont Ave., Los Angeles
*
Mid-month, news site The LA Lit Review will host Indie Author Day with a host of local readers giving short readings. I'll be one of them — plus there'll be refreshments, a short film screening, a comedy skit, and an acoustic musical performance.
Indie Author Day
Saturday, October 14, 2017, 3 pm – 5 pm
Junipero Serra branch library, 4607 S Main St, Los Angeles
*
Then I'll be playing host myself, leading a discussion of The Handmaid's Tale at Pen Center USA's Edison Book Club. I first read the book back in college; I'm now in the middle of the Hulu series as part of my preparations for this evening. Come for the specialty cocktails!
Pen Center USA's Edison Book Club
(I will host this month's event; more about the book club here)
Wednesday, October 18, 2017, 6 pm – 8pm
The Edison, 108 W 2nd St, #101, Los Angeles
*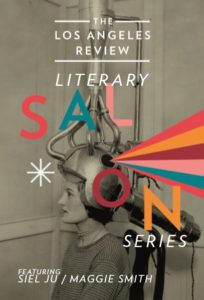 Near the end of the month, Lit Crawl LA will return to North Hollywood. I'll be at a Red Hen reading event there — but the schedule still isn't up so I don't know when and where it'll be! For now, just block out the night for the crawl —
Lit Crawl L.A.
Wednesday, October 25, 2017, time TBD
NoHo Arts District, North Hollywood
*
And lastly, if you've ever wanted to attend a posh literary salon in a private home in North Hollywood, here's your chance. I'll be reading with Maggie Smith — Get in touch with me for a private invite.
Los Angeles Review Salon
(Private event — Email me for an invite)
Sunday, October 29, 2017, 2 pm
*
It'll be a busy month and I hope you'll make time to see me! Come in costume or as yourself and if I don't see you before then, happy Halloween —