It's already summer — or at least it feels like it — and the summer reading lists are coming out! I'm overjoyed that Cake Time is on Newport Mercury's list — Fictional encounters: 12 books to take you away this summer: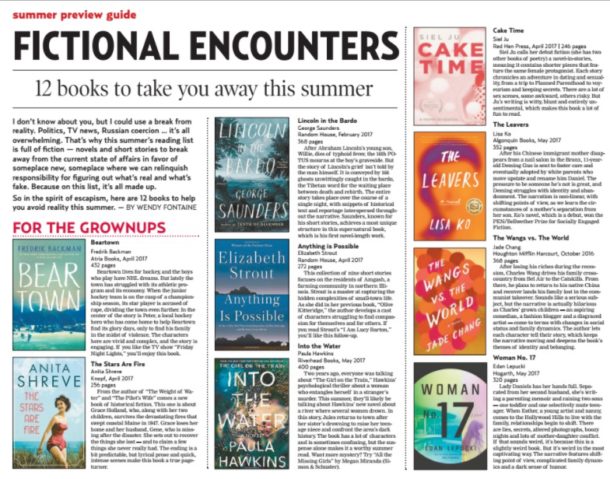 Wendy Fontaine writes that "Ju's writing is witty, blunt and entirely unsentimental, which makes this book a lot of fun to read." Thanks Wendy! I'm honored to be in such great company — with Edan Lepucki (who blurbed Cake Time!), Elizabeth Strout, and George Saunders!
If you add Cake Time to your own summer reading list, I'd love it if you reviewed it on Goodreads, Amazon, or on your own blog, like my friend Zandria did. Thanks Zandria!
What else are you reading this summer?