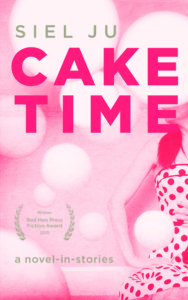 It's almost Cake Time — and my forthcoming novel-in-stories received a Kirkus starred review!
"A promising start for a brave and unapologetically bold new writer," ends the review. You can read the rest at Kirkus.
Early copies of Cake Time will be available at AWP in Washington DC in February — and I'll be going on a west coast book tour around the book launch on April 6, followed by an east coast book tour in June. The itinerary is still being worked out, but some readings are already listed on my events page, with more to be added soon. Hope to see you your town!
Preorder now: Amazon | Barnes & Noble | Target | IndieBound | Skylight