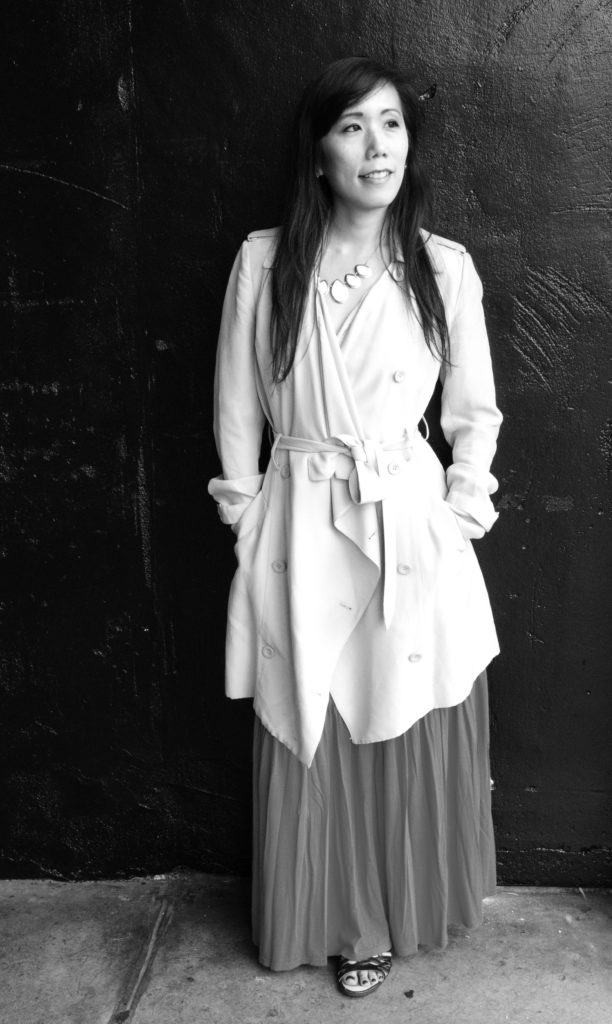 November is one of my favorite months — because my birthday falls in it (My wishlist is here, just FYI).
But I'm especially looking forward to it this year because it's going to be a month of firsts: First time leading a National Writing Month workshop, first time judging a short story contest for Prism Review, first time getting to do a reading in San Diego, and first time visiting Florida for the Miami Book Festival. Help me celebrate my birthday all month by taking part in one or all of these firsts with me —
*
First, get your National Novel Writing Month goals started with the Palos Verdes Library District, which has workshops, write-ins, and networking events planned all month. Participants get a chance to be included in a PVLD anthology! I'll be leading the first event:
National Writing Month workshop with Siel Ju
Title: How to build your author platform: Find, Connect, and Engage with Your Readers
Thursday, November 2, 2017, 6 pm – 7:15 pm
Peninsula Center Library community room, 701 Silver Spur Road, Rolling Hills Estates, Calif.
RSVP to Joshua at jpeck@pvld.org or 310.377.9584 x 214 by Oct. 31 to claim your spot and to find out about future events, which include three write-ins as well as two more workshops, one on editing with Kate Gale and another on publishing with Jennie Nash.
*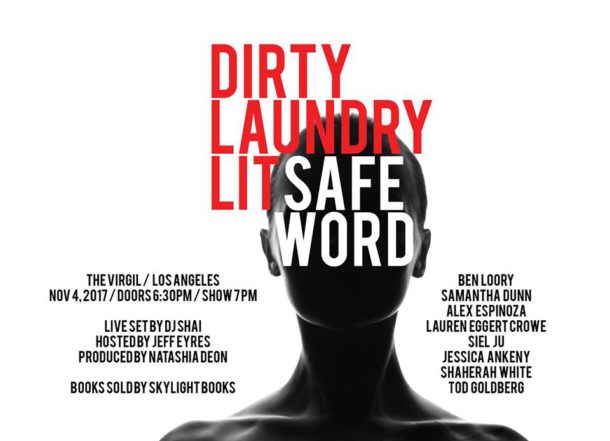 Then come say hello at the next Dirty Laundry Lit event, where I'll be reading with Samantha Dunn, Ben Loory, Lauren Eggert-Crowe, Jessica Ankeny, Shaherah White, Tod Goldberg, and Alex Espinosa.
Dirty Laundry Lit: Safe Word
Saturday, November 4, 2017, 7 pm
The Virgil, 4519 Santa Monica Blvd., Los Angeles
*
If you'll be in Miami mid-month, drop by the Miami Book Fair, where I'll be on a debut authors panel with Achy Obejas, Elizabeth Nunez, and Shani Mootoo:
Fresh Fiction: A Reading at Miami Book Fair (Nov. 12 – Nov. 19)
Sat., November 18, 2007, 10:30 am
Room 8201 (Building 8, 2nd Floor), 300 NE Second Ave.
Miami Dade College, Wolfson Campus, Miami, Florida
*
And if you'll be in San Diego late November, come to my reading on the college campus:
Living Writers Series: San Diego State University
Wednesday, November 29, 2017, 7 pm
Love Library 430/31, SDSU, 5500 Campanile Dr, San Diego, CA
*
Then you have until the very last day of the month to enter Prism Review's annual fiction and poetry contests! I'll be judging the short stories. Send your short story of 8000 or fewer words for a chance to win $250 and publication in Prism Review, an annual publication put together by creative writing students at the University of La Verne. All entries are considered for publication, and entrants get copies of the review. There's a poetry contest too, judged by Jared Stanely. Enter here.
*
Lastly — My novel-in-stories Cake Time got a sweet review in Necessary Fiction:
The unnamed narrator in Ju's novel feels like she could be the literary cousin of Denis Johnson's unnamed narrator in his masterpiece Jesus' Son. Ju's narrator wanders forward through time, from one story to another, in much the same way, tracing the arc of her addiction—not to drugs, but to the cycle of reckless relationships with men.
If you haven't ready it yet, I hope you'll pick up a copy at your favorite bookstore–or from me at one of the events this month. Happy November everyone —