Brief reviews of books by contemporary authors I read this month — along with photos of what I ate while reading. The list is ordered by the level of my enjoyment: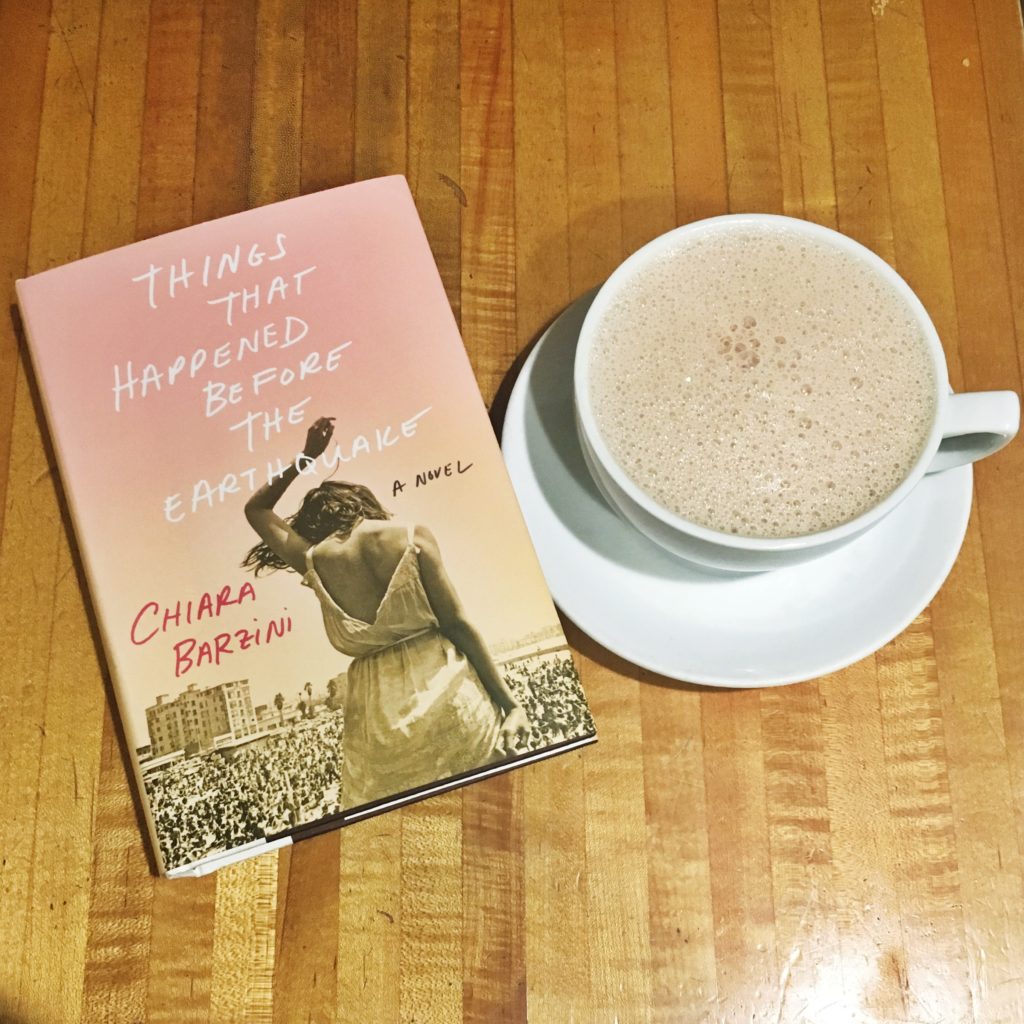 Things That Happened Before the Earthquake by Chiara Barzini (Doubleday 2017)
"Everyone said where they were and what they heard when it happened. Some had sad stories, some head happy stories."
*
Chiara Barzini's debut novel reminded me that the '90s was actually a rather violent and volatile time in Los Angeles, what with the L.A. Riots, the Northridge Earthquake, and of course, the O.J. Simpson Trial. Here's my full review of the coming-of-age novel, and my interview with Chiara.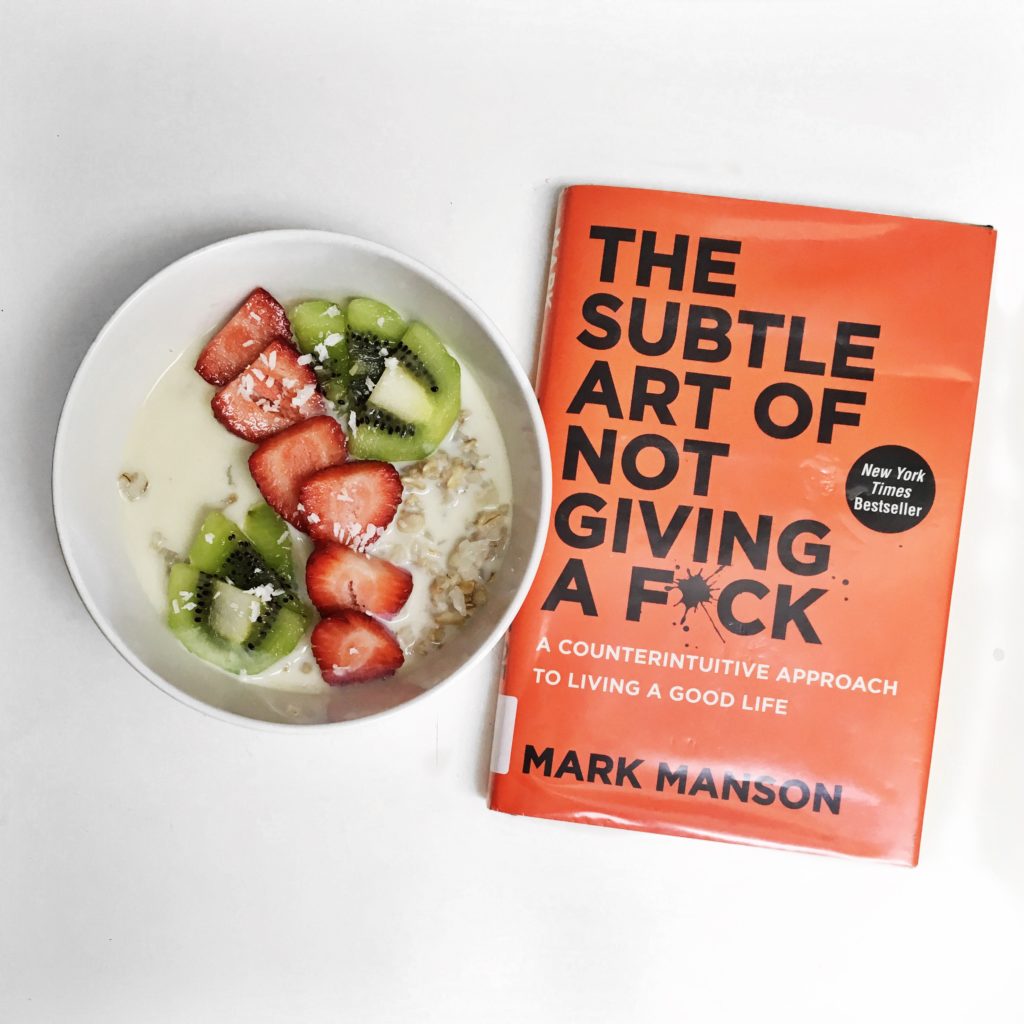 The Subtle Art of Not Giving a F*ck by Mark Manson (HarperOne, 2016)
"Everything worthwhile in life is won through suffering the associated negative experience."
*
The thesis of this book is not that you shouldn't give a fuck about anything — but that you should choose not to give a fuck about things that don't really matter so you can save all your fucks for the few things in life that really do matter. It was a great read to come across as I'm setting my intentions for the new year.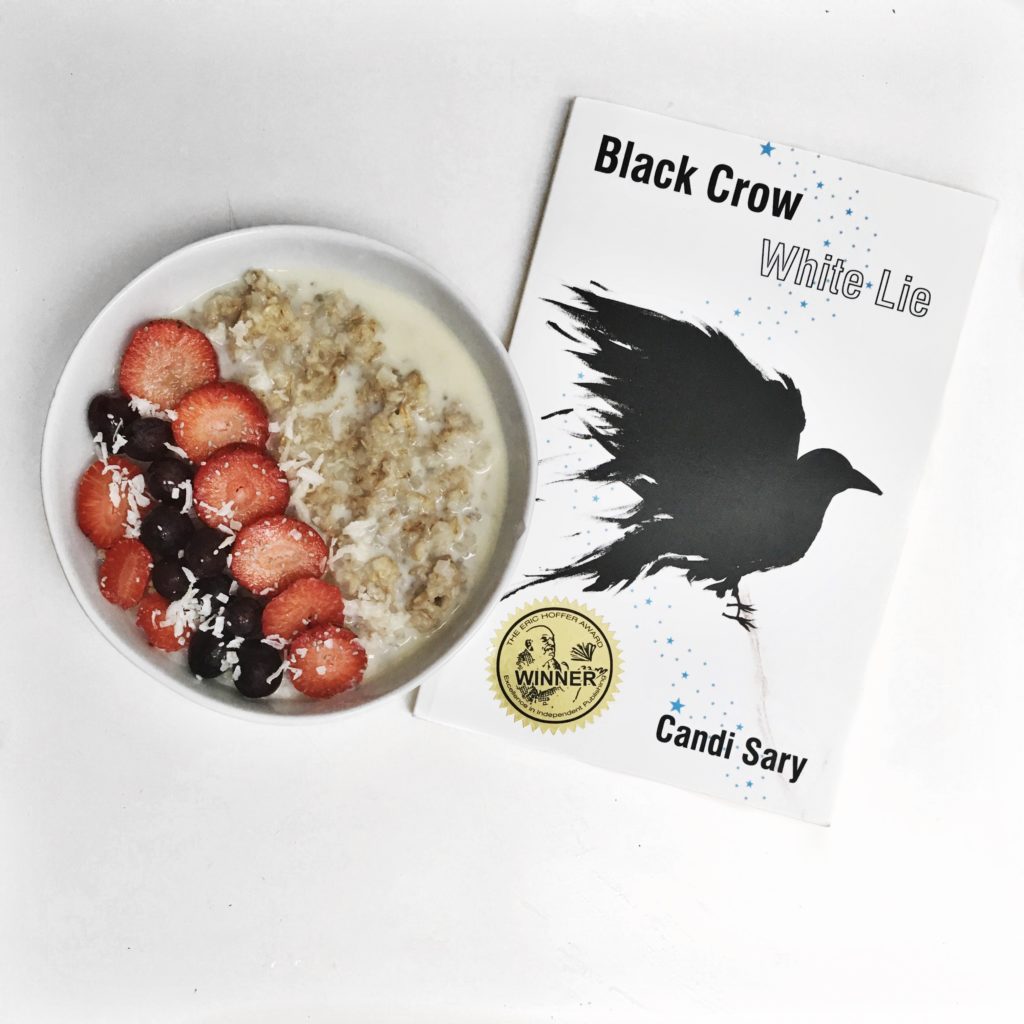 Black Crow White Lie by Candi Sary (Casperian Books, 2012)
"Even mediocrity has a way of looking big in Hollywood."
*
I finally got a chance to pick up my Instagram friend Candi's YA novel — a coming of age story of a young boy growing up in a Hollywood motel with an alcoholic, clairvoyant mom, a motley crew of colorful friends, and a supernatural gift of healing. This isn't a genre I often read, so I appreciated the change of pace.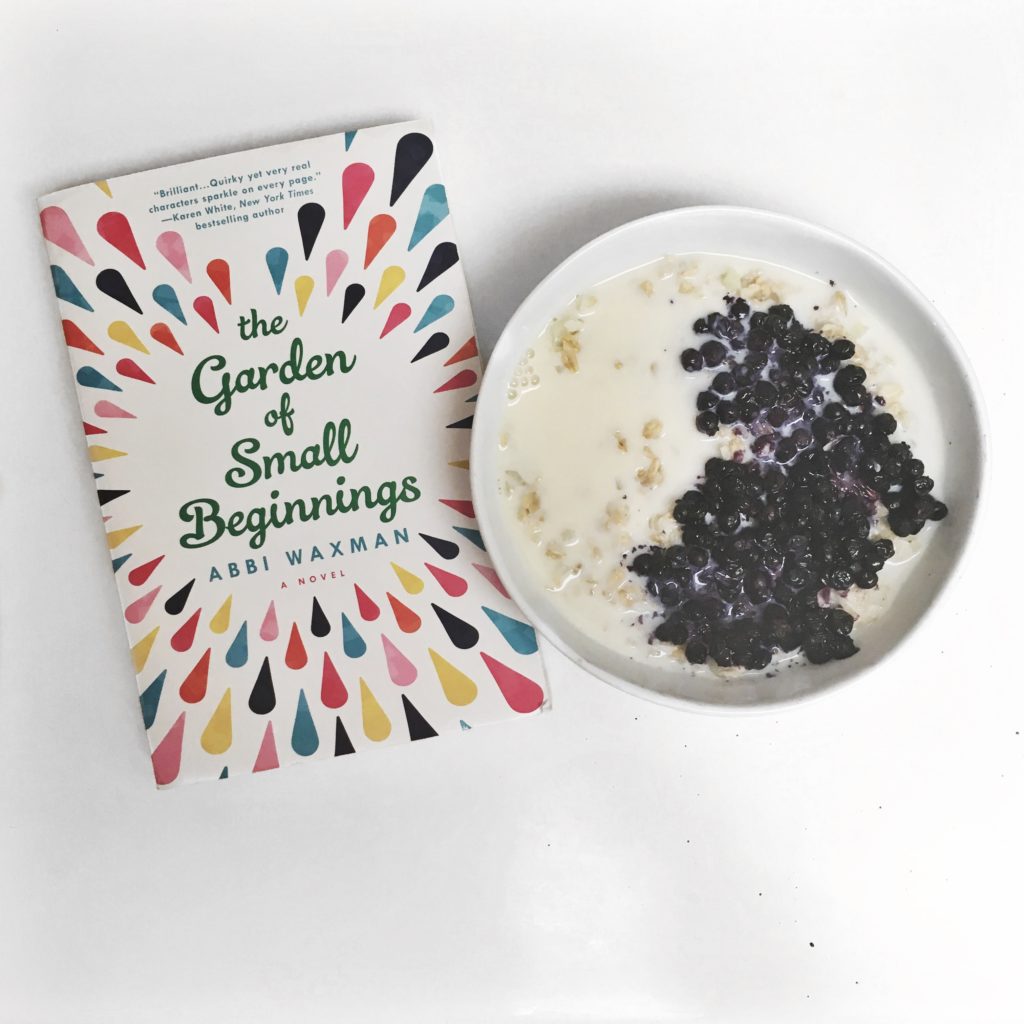 The Garden of Small Beginnings by Abbi Waxman (Berkley, 2017)
"There are so many times when what I want to do conflicts exactly with what I have to do."
*
This novel tells a sweet story of a widowed mom of two young girls who starts going to a gardening class — and finds friendship, community, and romance. It's a simple, heartwarming read — perhaps best suited for people with little kids or who enjoy reading about the raising of them — that I picked up when Abbi and I got to be on an author panel together for the Women's National Book Association at Skylight Books last month.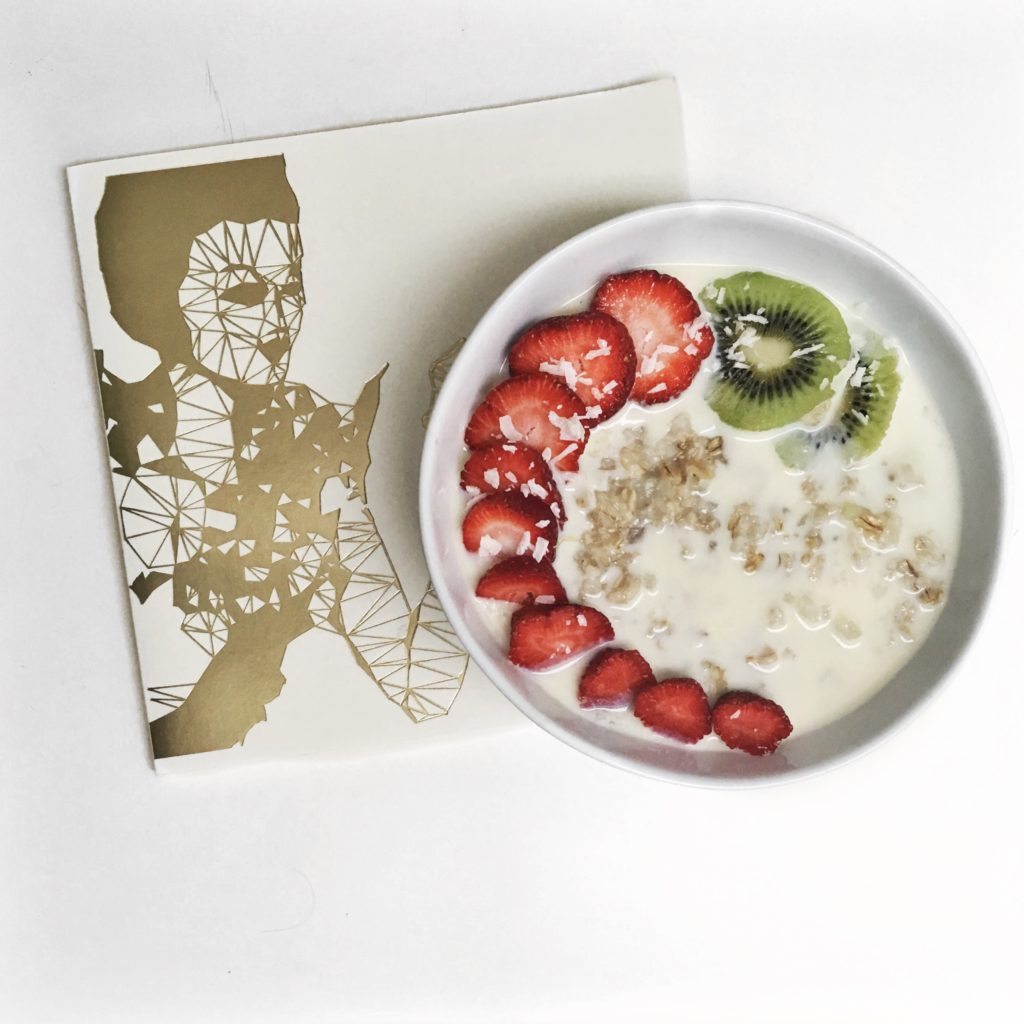 Abra by Amaranth Borsuk and Kate Durbin (1913 Press, 2016)
"after rupture tar stars restart"
*
Abra is a book of poems and etchings created as a collaboration between two poets I know and like. This experimental book plays with words like LEGO blocks, moving them around and juxtaposing them in new pretty combos.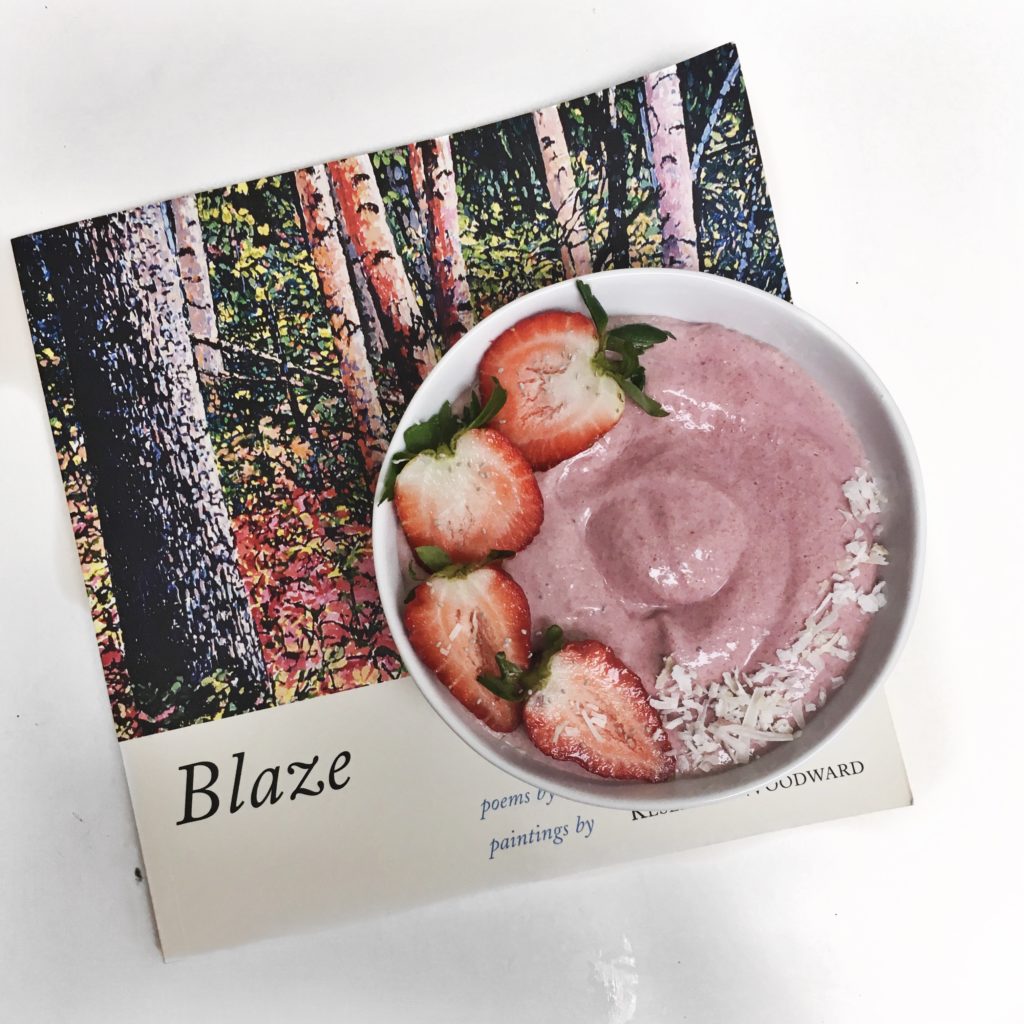 Blaze by Kes Woodward and Peggy Schumacher (Red Hen Press, 2005)
"the touch of one loved / in secret, a gasp held in, / let go."
*
Blaze is a collaboration between artist Kes Woodward and poet Peggy Schumacher, a fellow Red Hen Press writer. Basically, it's a book of birch tree paintings plus sensual poems.
.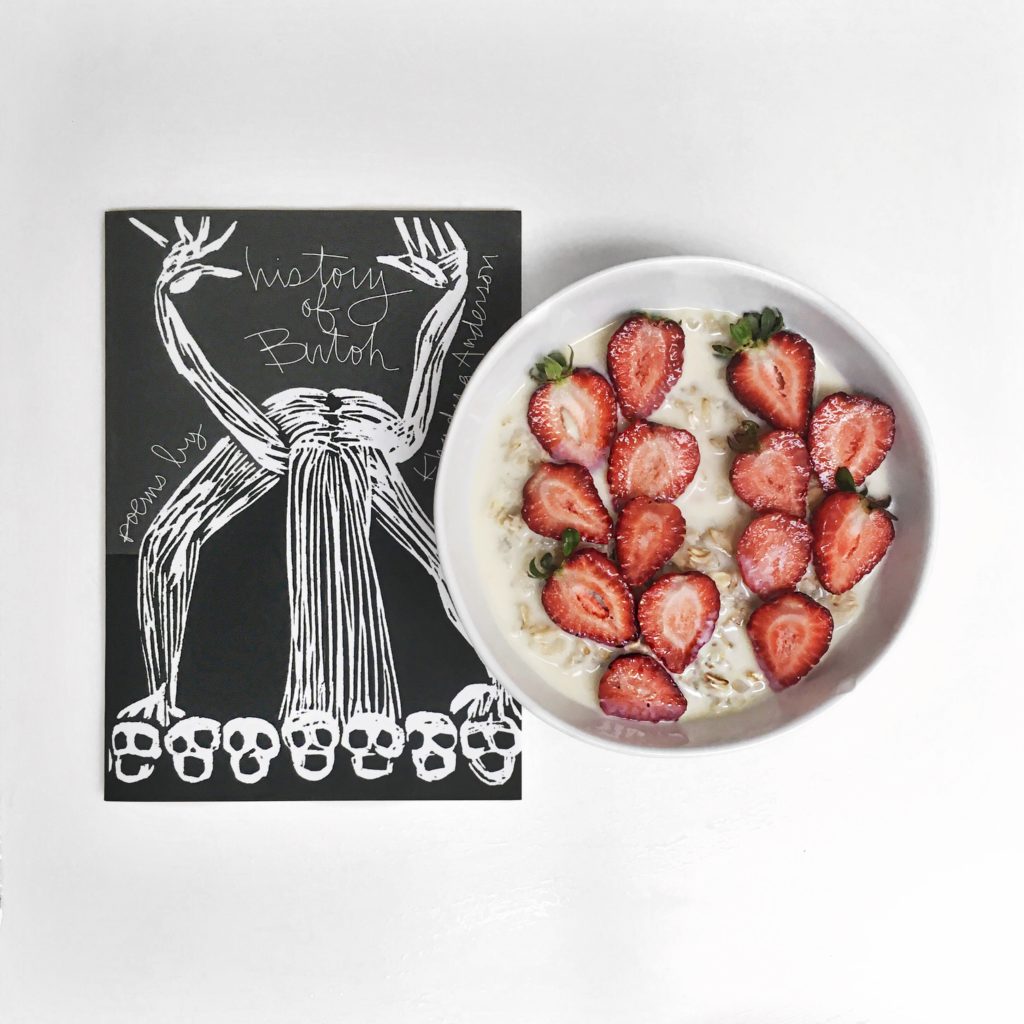 History of Butoh by Khadijah Anderson (Writ Large Press, 2012)
"Let all the mistakes you have ever made / circle the room like hungry ghosts."
*
Regret and hope, LA and politics and Senegalese dance: This unexpected book of poems by Khadijah Anderson was a birthday gift from my friend Liz.
__
Get more and more timely book reviews from me on Instagram. And if you have books to recommend, send me a note!