Love literature and love travel — but don't want to do all the plotting and planning to make an international literary adventure happen on your own? Try the Disquiet International Literary Program in Lisbon, Portugal.
I went two summers ago, and loved it. I mean, this was the view from my Airbnb.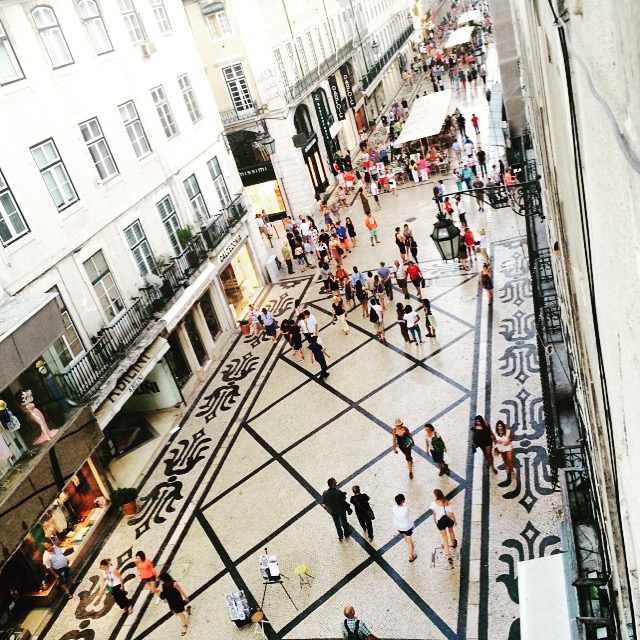 Plus I got to meet fantastic authors, workshop with acclaimed writers, go on excursions to castles and beaches, and explore the pretty streets. I went to readings and receptions at gorgeous, historical places all over Lisbon.
Oh, and I got to meet my literary hero, Mary Gaitskill!!!!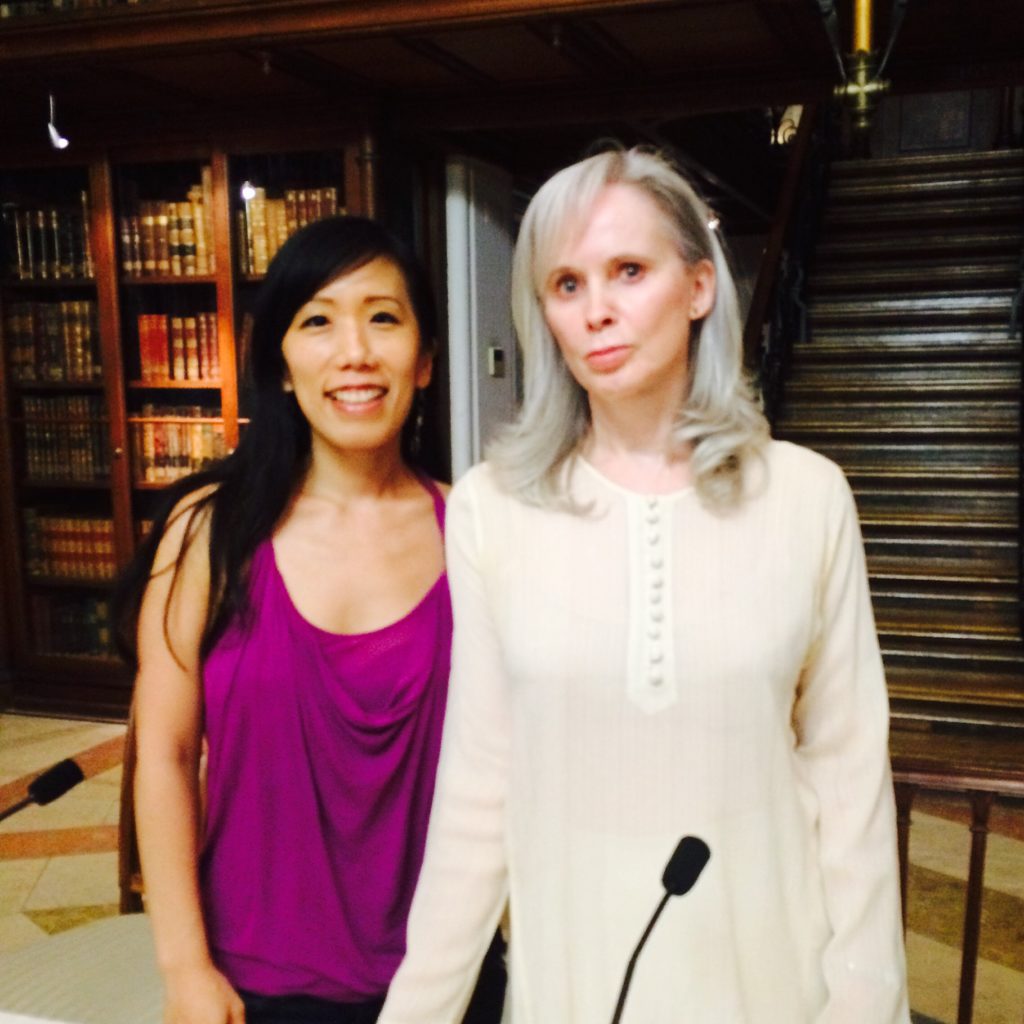 But first some basic info: Disquiet International Literary Program is a two-week program in the city of Pessoa, author of The Book of Disquiet. Here's me holding hands with Pessoa —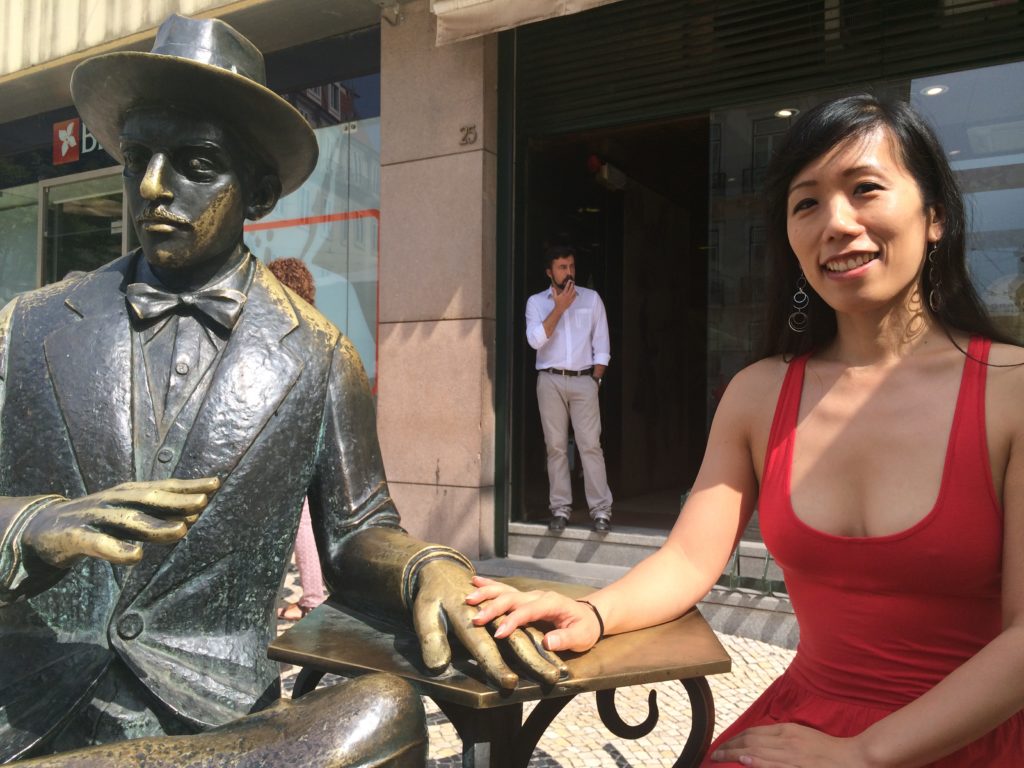 It all kicked off on a Sunday with a reception at the official residence of the U.S. Embassy — with drinks and appetizers! Then we got into a rhythm. In the mornings, participants went to writing workshops. Each person had two different workshops! A "core" genre workshop met on Mondays, Wednesdays, and Fridays — I was in one of the fiction ones with Noy Holland.
Then on Tuesdays and Thursdays were the "fun" workshops — in my case, "Lisbon is Our Muse" led by the playwright Elaine Avila. For this workshop we walked around to cool places around the city and wrote as the spirit of Lisbon moved us. Here's my favorite place we visited as part of that class: Carmo Archaelogical Museum.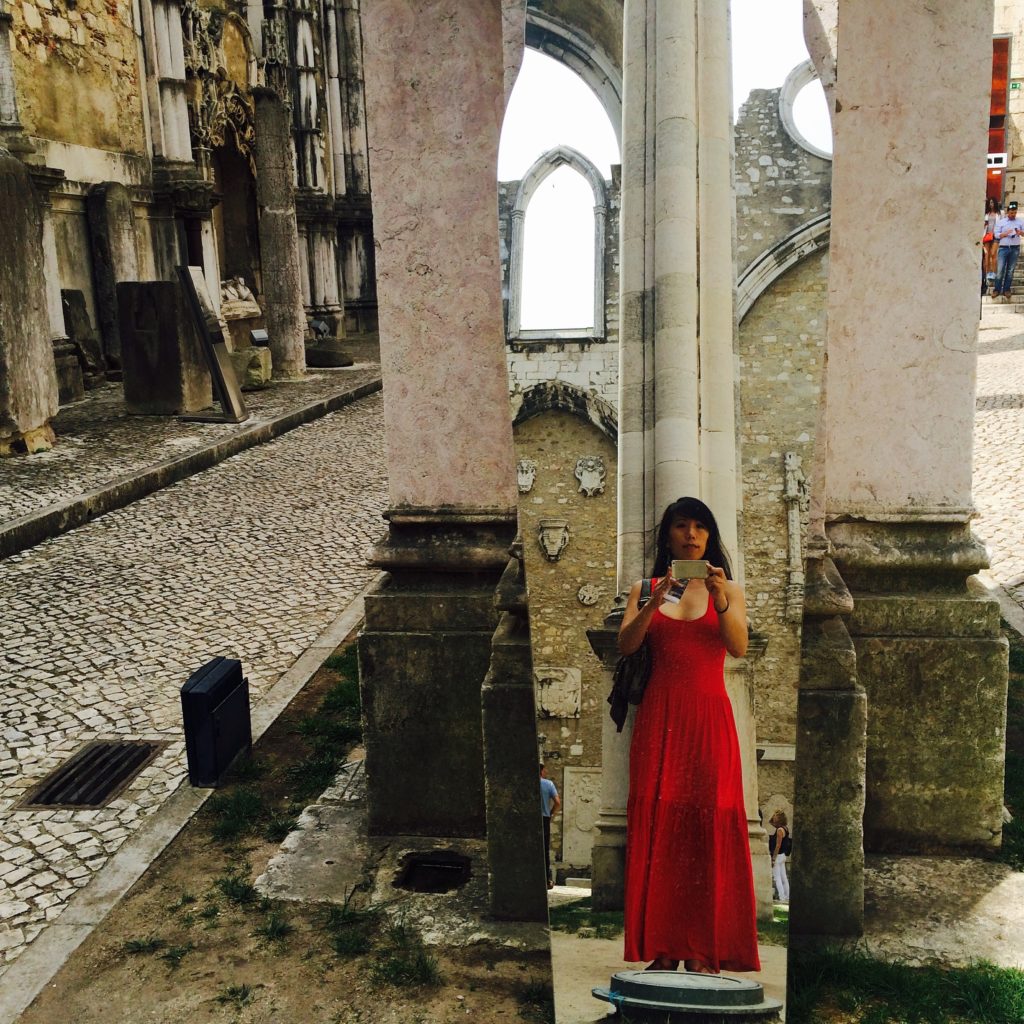 Then we'd break for lunch. Around 2:30, there would usually be a reading — some by faculty, some by other visiting writers. I got to hear Stefan Kiesbye and Alexander Chee, both of whom were workshop faculty — as well as many other authors including did I mention Mary Gaitskill?!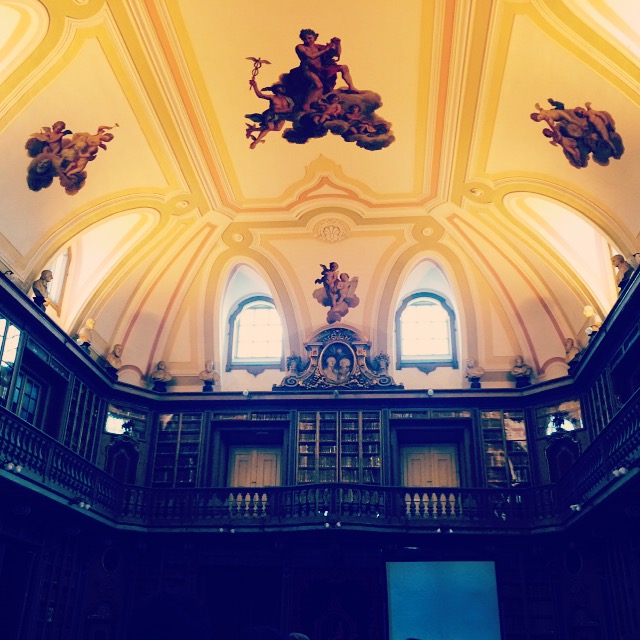 Many of these readings were held at amazing places: Academia das Ciências de Lisboa, Casa Fernando Pessoa, Casa dos Bicos – Fundação José Saramago —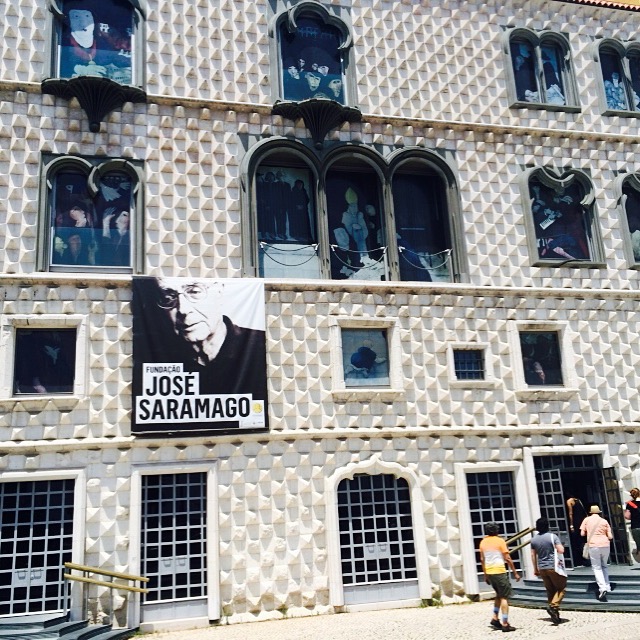 Late afternoon, there were other fun activities — like The Pessoa Walk which took me on a guided walking tour around the city.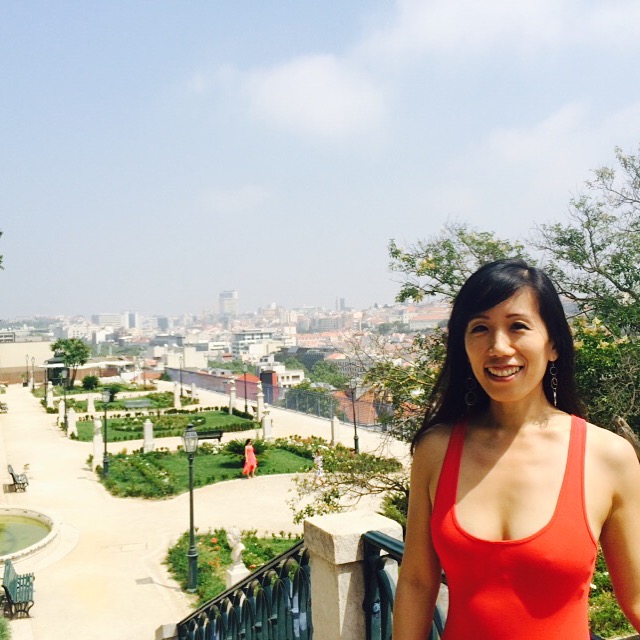 Then in the evenings, came more readings, receptions, film screenings, and lectures — like one on fado, traditional Portuguese folk music, given at Museu do Fado!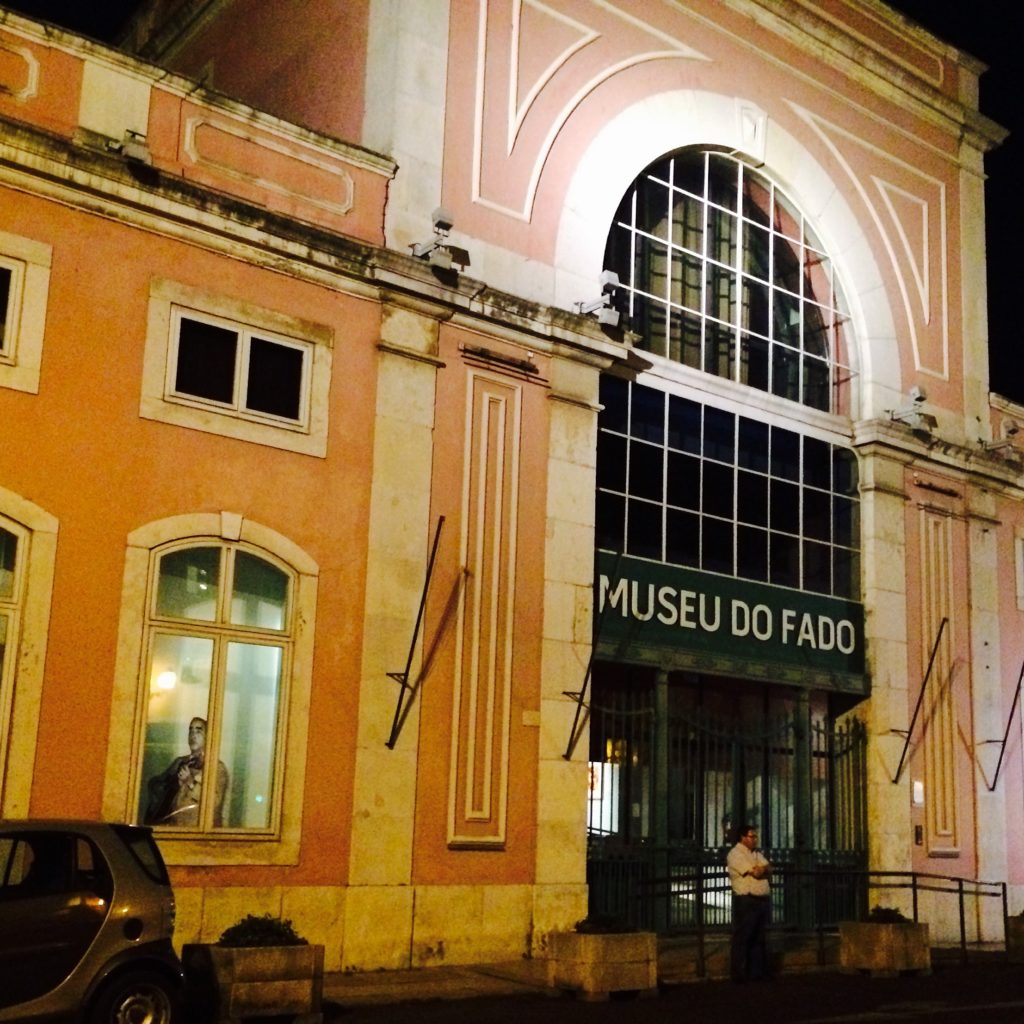 After that talk, we went to hear actual fado singers while dining —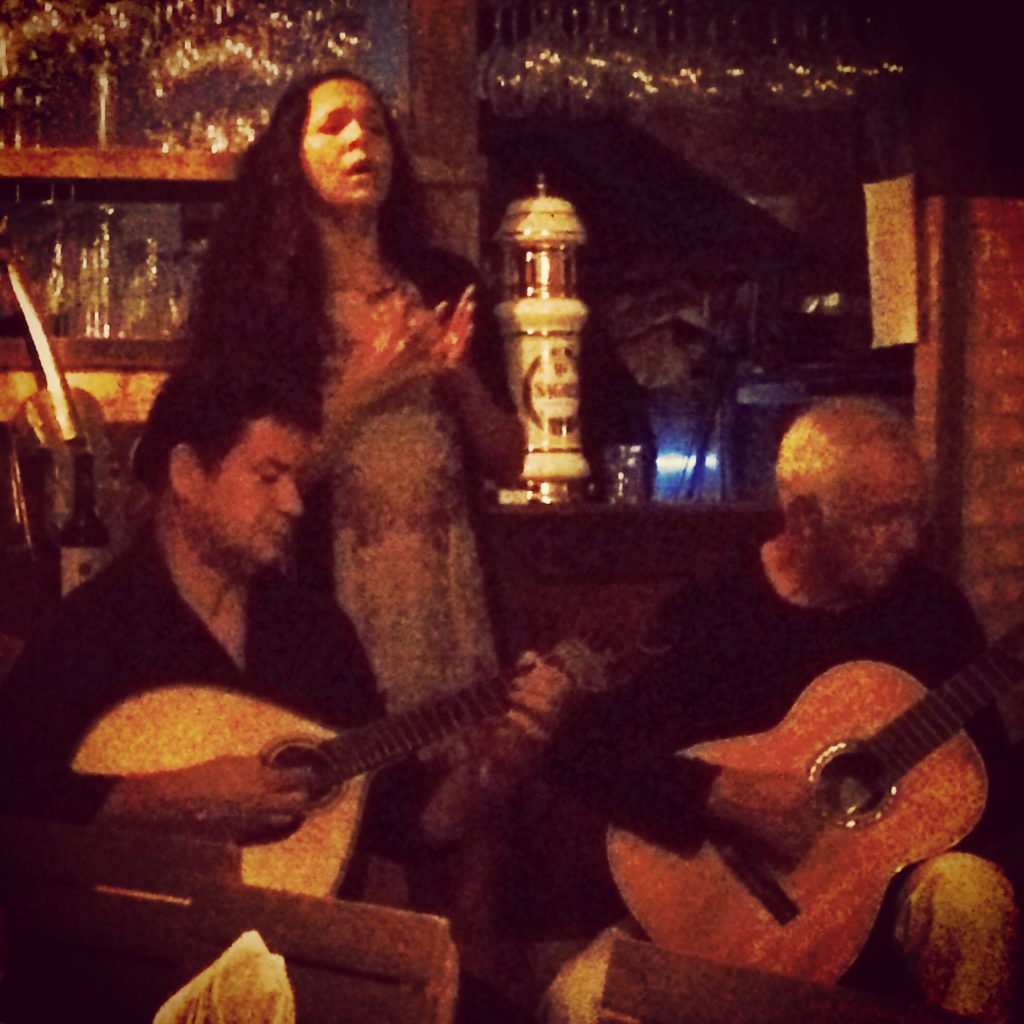 One night was a participant open mic — It was really great to hear everyone's work as well as to get to read some of my own. Another night was a party at the Fundação Luso-Americana para o Desenvolvimento (Luso-American Development Foundation) — with readings, performances, and drinks and appetizers. All the buildings were gorgeous —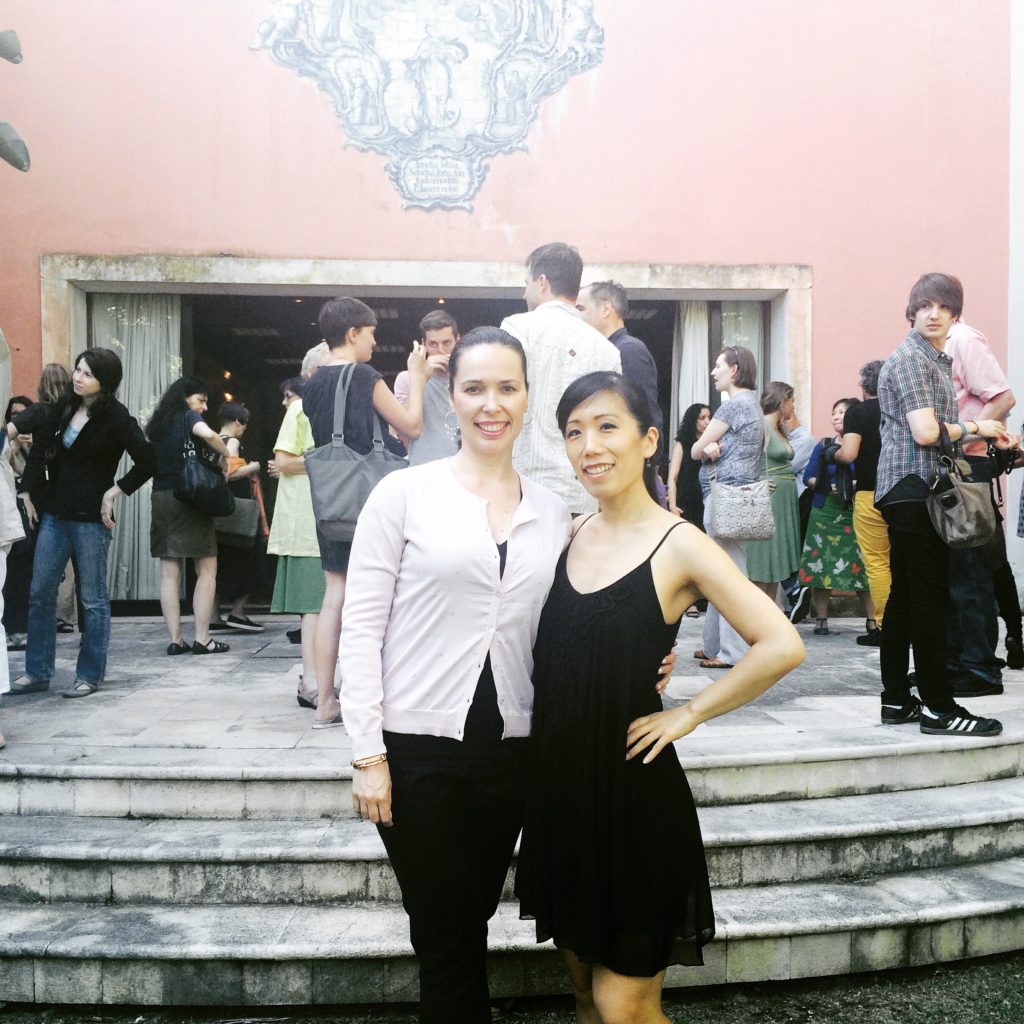 On Saturday, there was an excursion to Cascais, a beach city, where we first visited the Paula Rego Museum and had an amazing lunch at the museum restaurant before hanging out at the beach.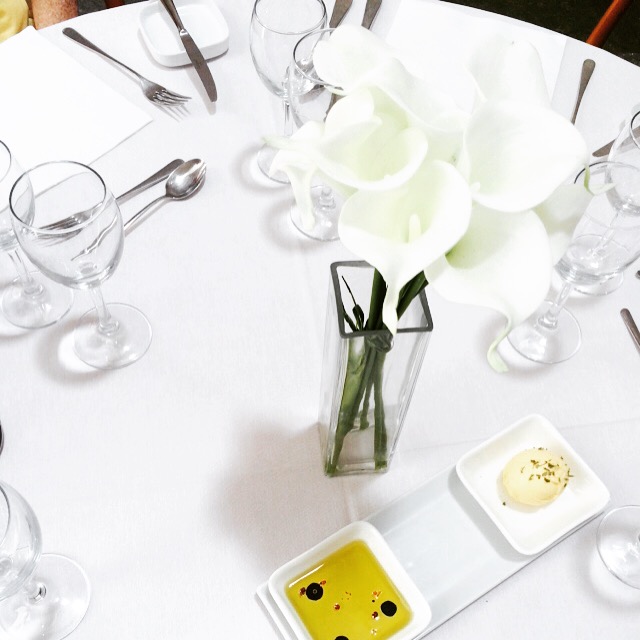 On Sunday a bunch of people went to visit the castles in Sintra. Here I am at The Pena Palace: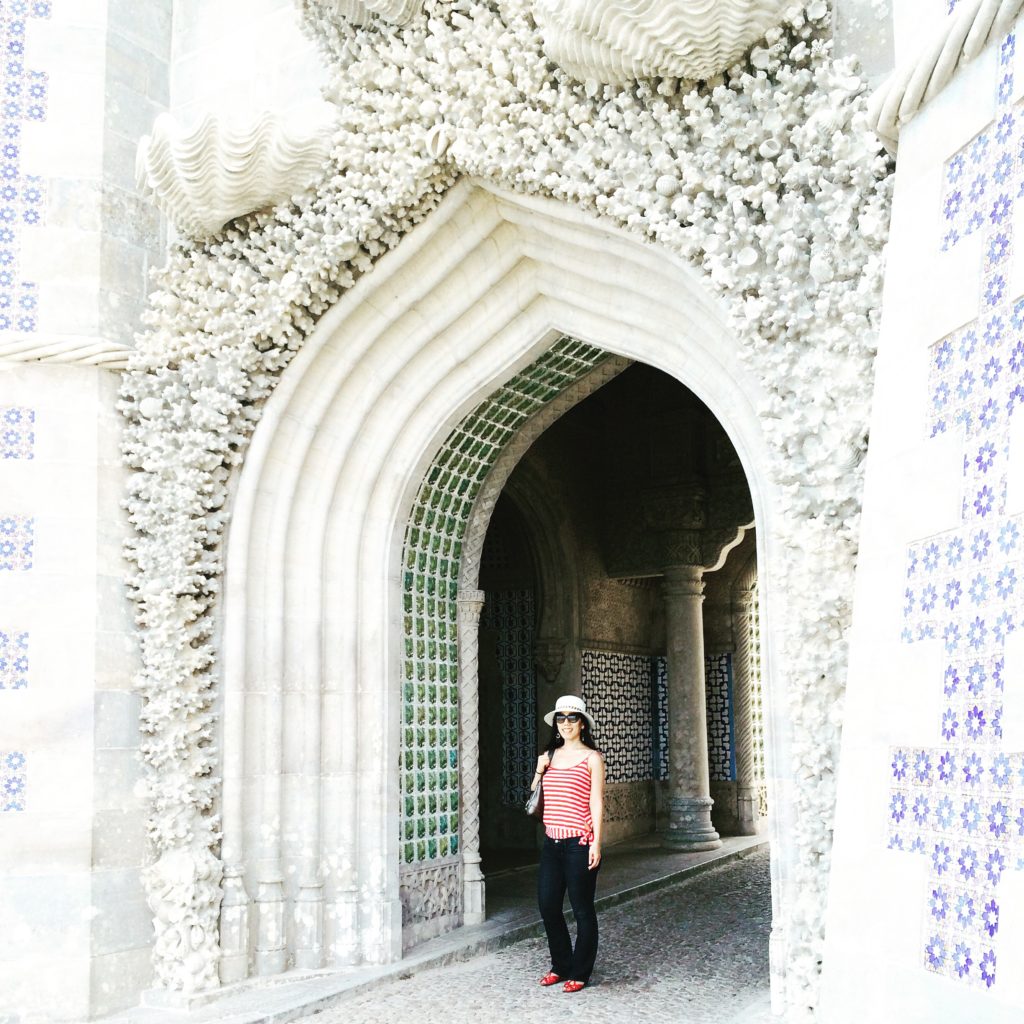 The very last event was a farewell reception at Reservatório da Mãe d'Água — also with drinks and appetizers. I loved the architecture of this place —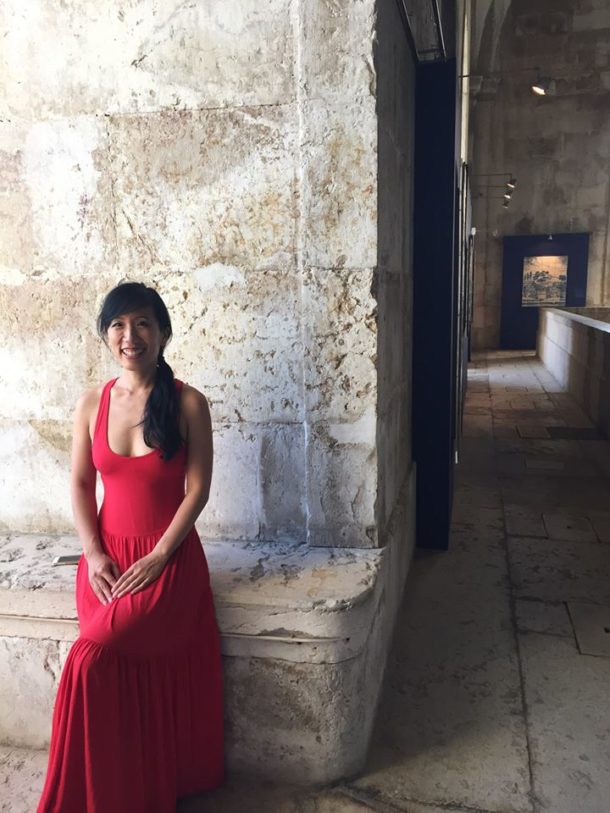 All in all, Disquiet was an amazing way to experience a city I initially knew nothing about. The gorgeous tiled streets, the fun street art…. Sometimes you would go for a walk in the evening, turn a corner, and a gorgeous cathedral would suddenly appear —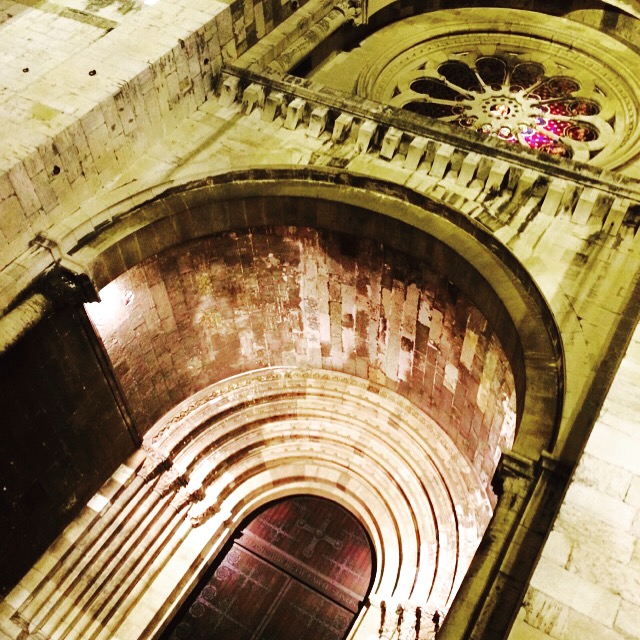 Which is to say, I didn't get much writing done while I was there. But I did get some great feedback on pre-existing work.
This year's Disquiet happens June 25 to July 7, 2017. Cost: $1,950, not including flight and room and board — which might sound steep to some, but if you consider all the workshops, lectures, readings, activities, the opportunity to visit all sorts of historical places that would be tough to get into on your own, and the drinks and appetizers, it's a pretty good deal.
Plus, you can apply for The Disquiet Literary Prize, with the grand prize being a full scholarship including tuition, lodging, and a $1,000 travel stipend, as well as the Luso/Lusa-American Fellowship if you're a North American writer of Luso/Lusa descent. Unfortunately the deadline for the prize has passed for 2017 — but rolling admissions are still open!
Have more questions about Disquiet? Ask me in the comments —