Brief reviews of books by contemporary authors I read this month — along with photos of what I ate while reading. The list is ordered by the level of my enjoyment: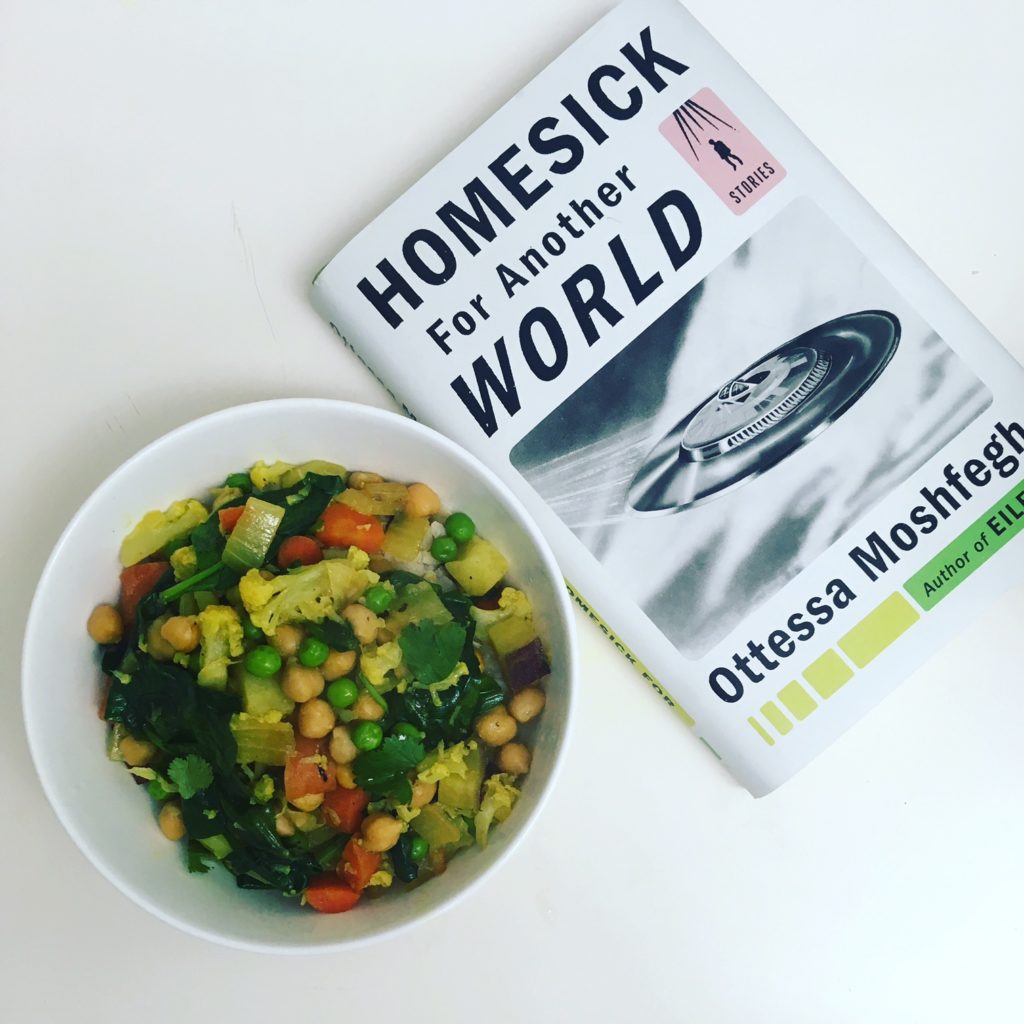 Homesick for Another World by Ottessa Moshfegh (Penguin, 2017)
"Curious girls get what they deserve."
*
If you haven't read Ottessa Moshfegh's stories yet, treat yourself to them now. No one writes self-loathing and disgust quite the curiously addictive way she does. One of the things I love about Ottessa's writing is her precise, unsympathetic physical descriptions of people. I really admire her panache in taking on writing about people that are difficult to write about — the mentally challenged, the predatorial, the physically deformed — in an unsentimental, matter of fact way. This is my favorite short story collection probably since Mary Gaitskill's Bad Behavior.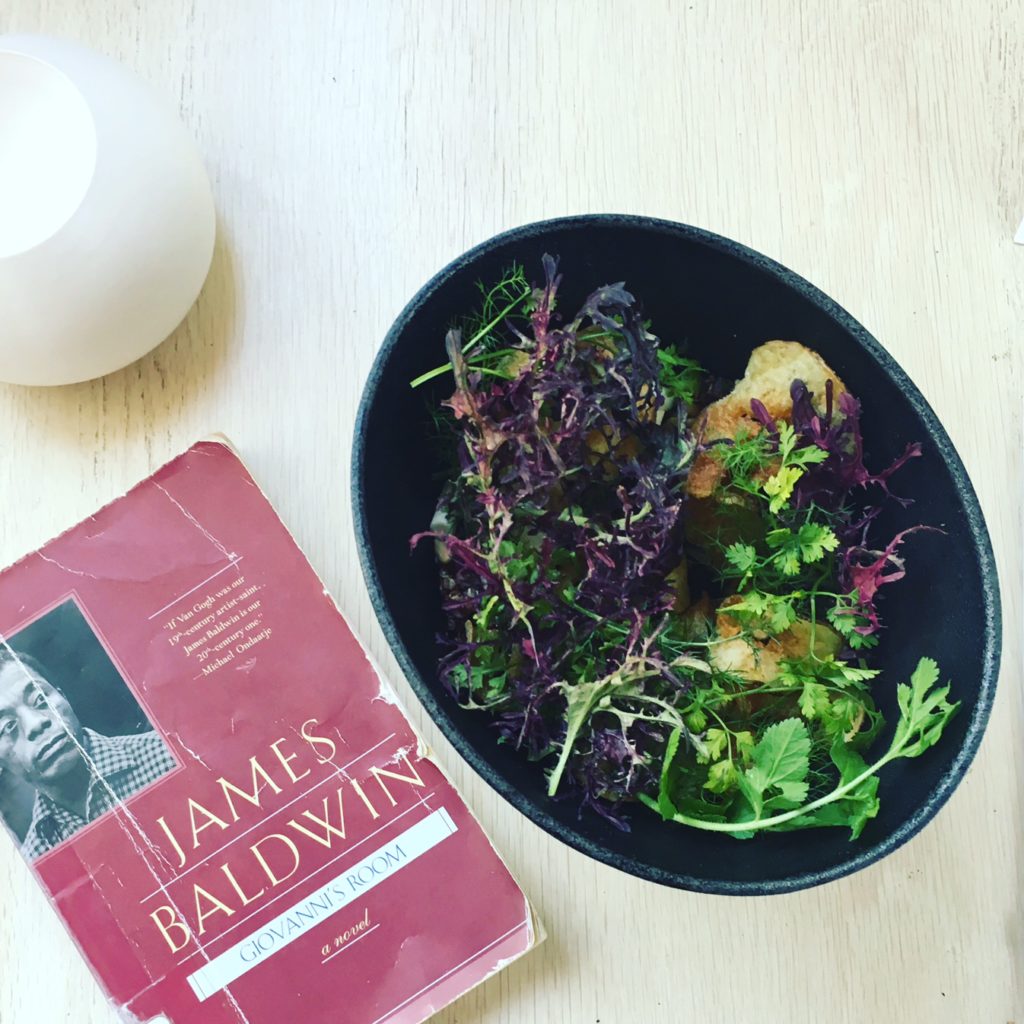 Giovanni's Room by James Baldwin (Dial Press, 1956)
"Women are like water. They are tempting like that, and they can be that treacherous, and they can seem to be that bottomless, you know? — and they can be that shallow. And that dirty."
*
Giovanni's Room centers on two young guys that have a confusing affair in 1950s Paris. It's about love and shame and desire and self-loathing — it reminds me of Garth Greenwell's What Belongs to You, which I also loved. The book also has deep feminist underpinnings about female identity at that time — how much it's defined in relation to men, how dependent it is on male acceptance and approval. I loved every page of this book and am looking forward to the discussion at The Edison Book Club March 1!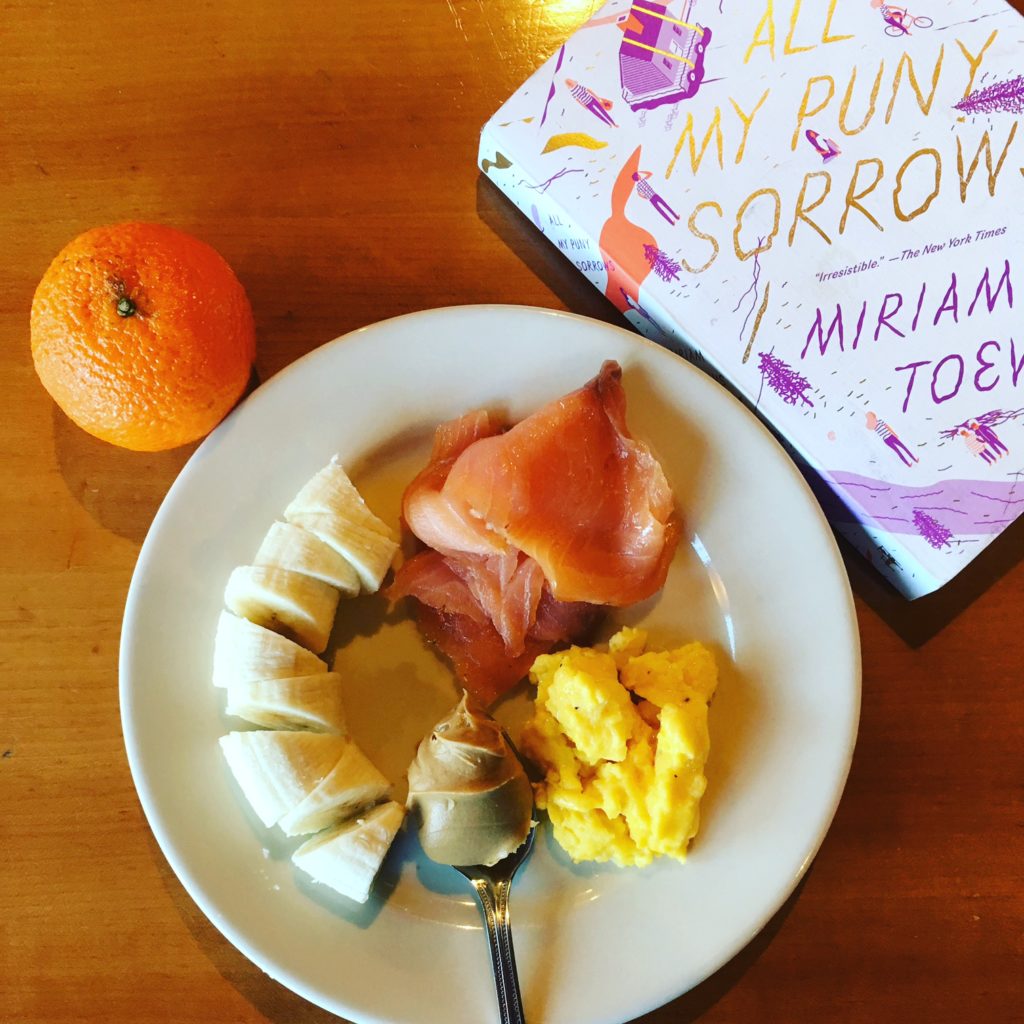 All My Puny Sorrows by Miriam Toews (McSweeney's, 2015)
"I googled: can writing a novel kill you? And found nothing useful."
*
This novel is about two sisters: a famous pianist and serial suicide attempter and her less famous and less suicidal writer sister. Despite the topic of suicide, the love and boisterous closeness in this funny, messy family was warm and sweet. Also, one of the sisters is often called Yo (short for Yolandi) by her sis — and I often call my own sis Yo (short for Yo-El)…. So basically this novel is about me, which is how I read most novels.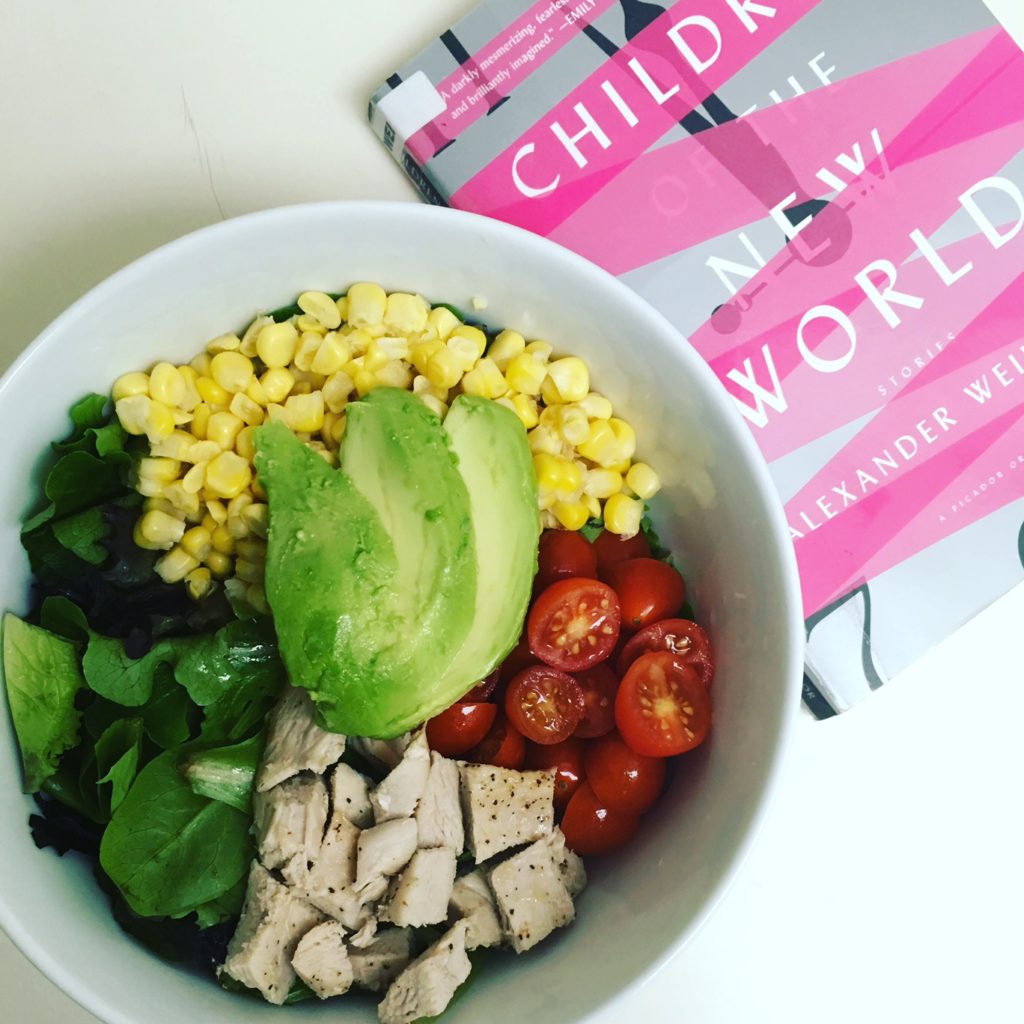 Children of the New World by Alexander Weinstein (Picador, 2016)
"You can't get rid of memories; you can only try to ignore them."
*
If you love Black Mirror, Children of the New World is like a literary equivalent. Each story tells the tale of a different dystopian future — many having to do with the intersection of technology and memory — how false memories could be created by virtual worlds, how our experiences change if we can give others open access to our memories. Other stories portray life post ecological disaster — like a new ice age freezing up most of the US. It's a chilling read — especially if you've just read Naomi Klein's climate change book like I have.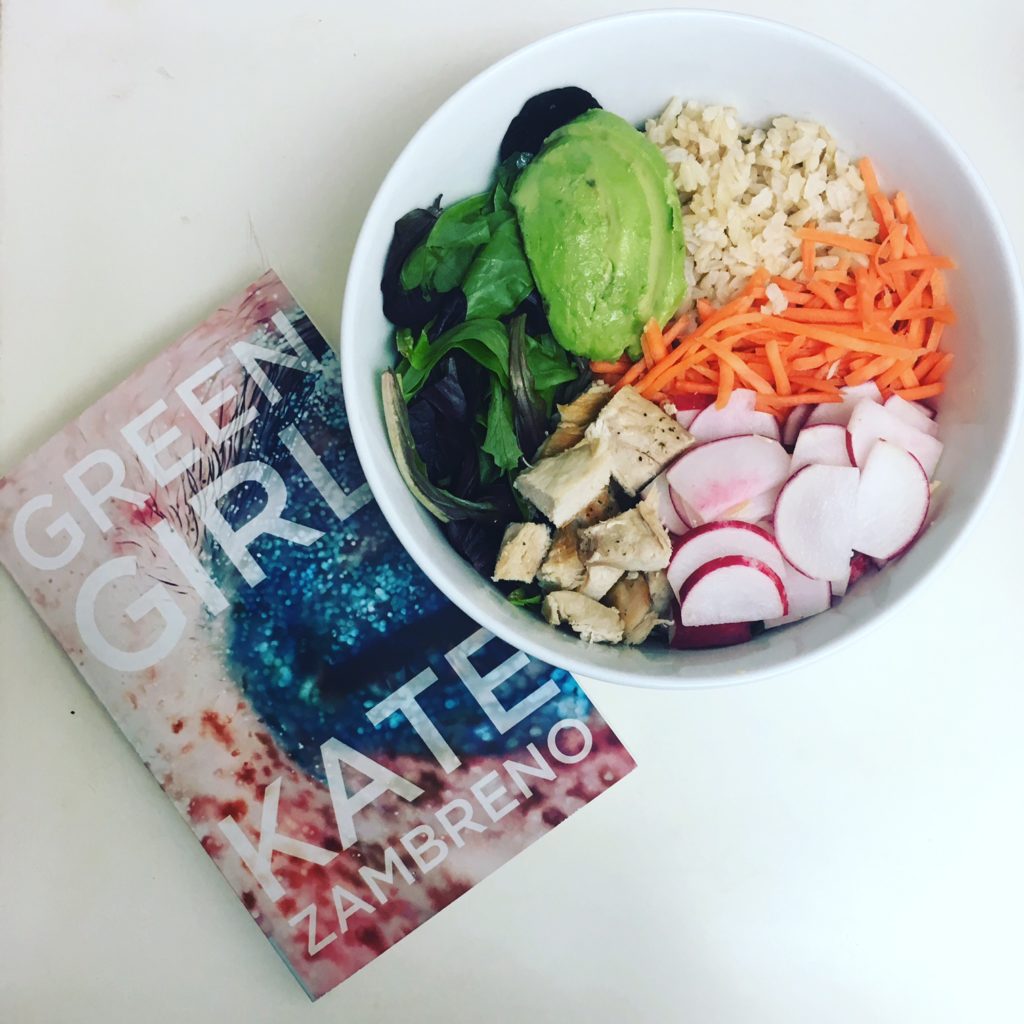 Green Girl by Kate Zambreno (Harper Perennial, 2014)
"Sometimes she narrates her actions inside her head in third-person. Does that make her a writer or a woman?"
*
I picked up Green Girl on a whim at the AWP Conference. This novel is about a listless, dissolute, and slightly self-destructive American girl who's moved to London to try and forget a guy who jilted her — but is still unhappy, working as a perfume sample girl at Horrids and getting wasted and hooking up with guys she doesn't even like for reasons she can't put a finger on. It captures a poignant mood — one between desire and becoming and disappearing specific to young adulthood.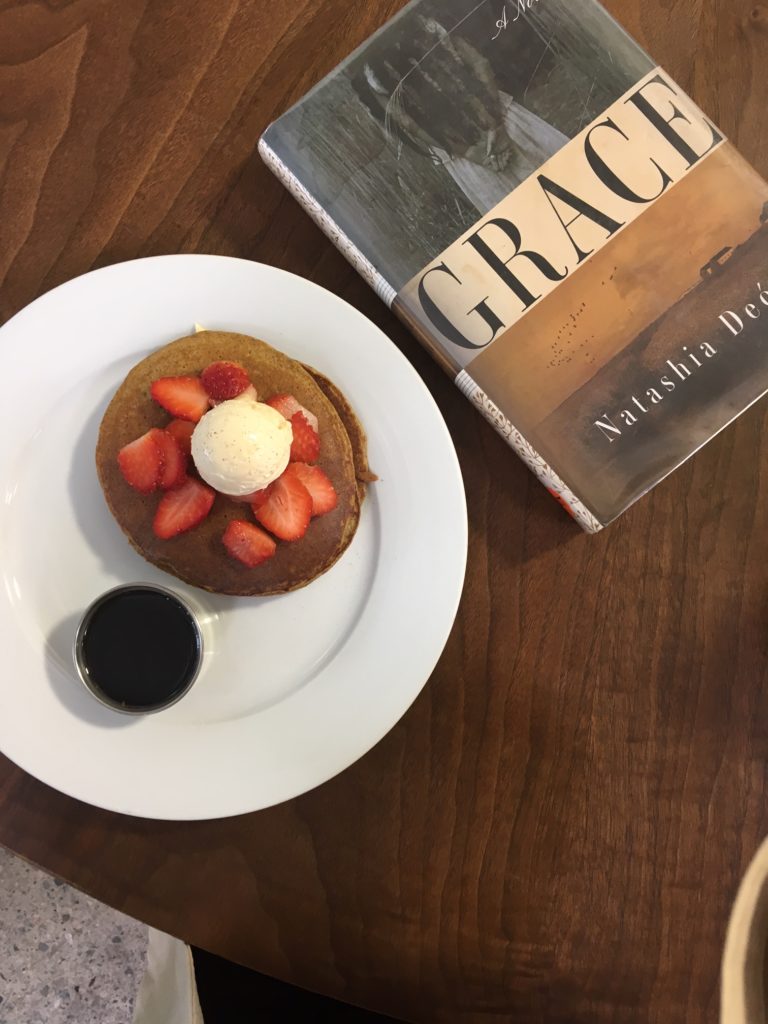 Grace by Natashia Deon (Counterpoint, 2016)
"Money keeps you from paying for things with your life."
*
I'd put off reading Grace for a few months because I feared its heavy topics (slavery, rape, etc) were more than I could handle when I was already despondent about current politics. The book stars 15-year-old Naomi, a slave in 1840s South, who escapes the plantation — to end up at a Georgia brothel. Some themes are resilience and hope in the face of oppression, fear, racism, and violence. But there's also a lot of love in this book — and a happy ending — and, yes, frightening parallels to socioeconomic problems that still plague us today.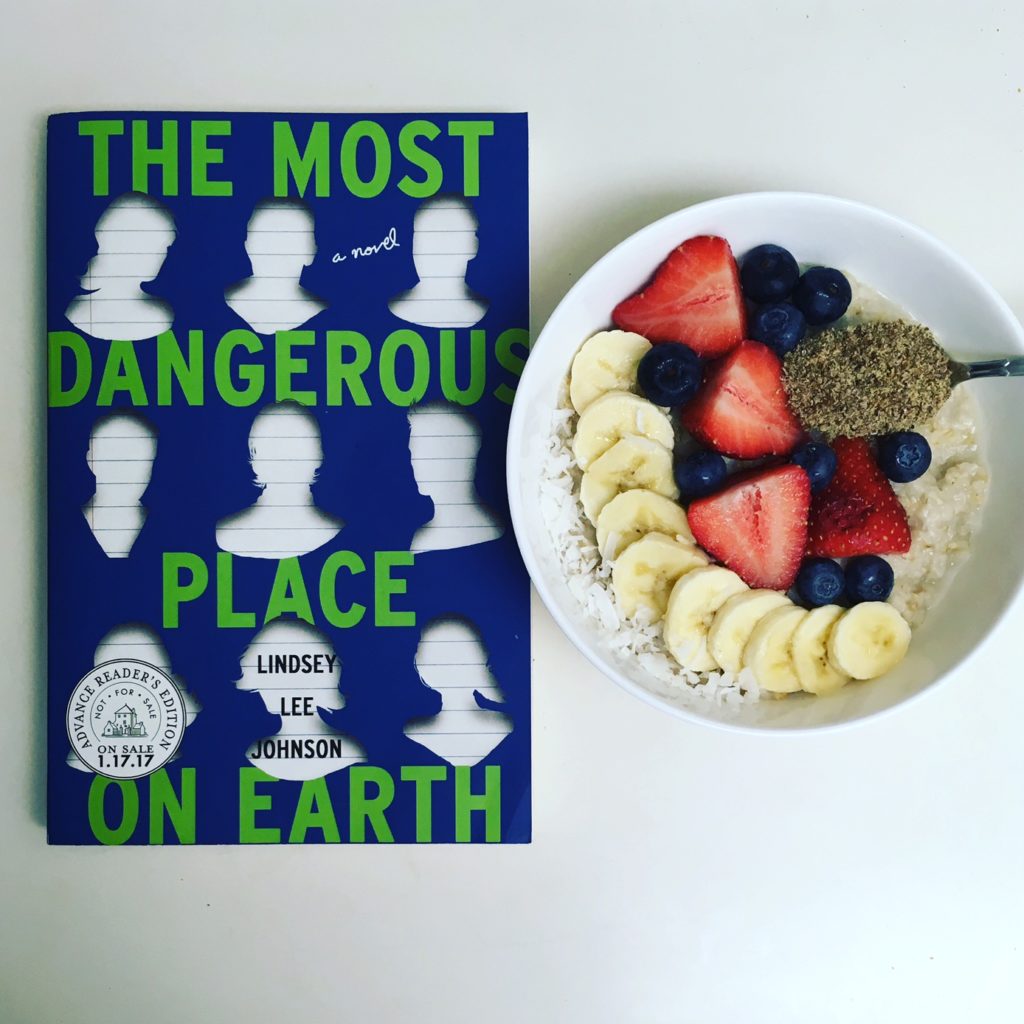 The Most Dangerous Place on Earth by Lindsey Lee Johnson (Random House, 2017)
"How was it possible to go through life so blind, so I afraid?"
*
I read this novel a while ago, but my long review went live on The Los Angeles Review of books this month. Read all my thoughts on this novel about spoiled Californian kids there: "To Be Young, Rich, and Screen-Addicted: Lindsey Lee Johnson's The Most Dangerous Place on Earth."
Every Anxious Wave by Mo Daviau (St. Martin's Griffin, 2016)
"The future made us older, but our wisdom was dubious."
*
An ex indie band member turned bartender finds a time travel wormhole in his bedroom. That's the premise for Every Anxious Wave, which I picked up because I met the author, Mo Daviau, who's the writing coordinator at Vermont Studio Center where I did a residency earlier this year. If you love indie rock, wry love stories and time travel tales, Mo Daviau's novel melds all three into a sweet, lighthearted read.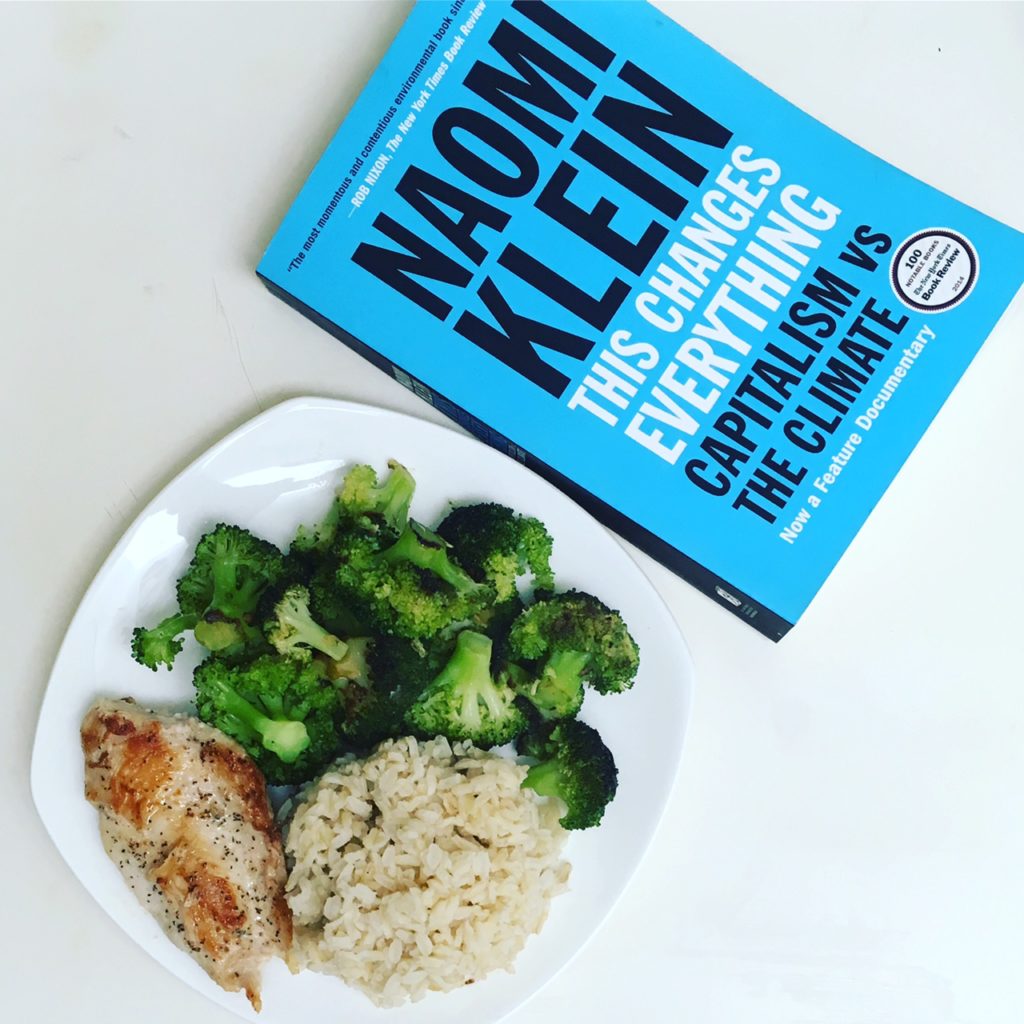 This Changes Everything: Capitalism vs. the Climate by Naomi Klein (Simon & Schuster, 2014)
"I denied climate change for longer than I care to admit…. I continued to behave as if there was nothing wrong with the shiny card in my wallet attesting to my 'elite' frequent flyer status."
*
There's nothing quite like reading a well-researched and passionate tome about pending environmental disaster while sitting in a plane that's spewing tons of CO2 into the atmosphere. I started Naomi Klein's book while flying to DC for the AWP conference — and while the text would be worrying under any circumstances, I found it extra anxiety provoking considering what Trump's done to the EPA.
Her overall argument is that if we're going to have any chance of avoiding catastrophic climate change, we must stop valuing GDP growth over everything else and instead "place value on those things that most of us cherish above all — a decent standard of living, a measure of future security, and our relationships with one another." The odds are stacked against us though: International trade laws hobble local environmental efforts, many enviro nonprofits greenwash even oil companies (The Nature Conservancy in fact drills for oil in Galveston Bay! And has been for a decade a half!), no techy magic bullet solutions exist — and we as individuals are reluctant to pay serious attention to the issue of climate change. We're in the midst of discussing this book at the Current Events Reading Group.
____
Get more and more timely book reviews from me on Instagram.