Every month, I interview an author I admire on her literary firsts.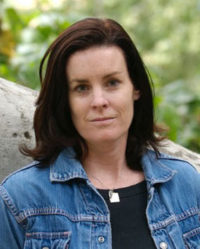 June's featured author is Victoria Patterson, author of Drift, her debut book of short stories, and three novels, including her latest, The Little Brother.
In this interview Victoria delves into her obsession with the dark side of Newport Beach, her suggestions for dealing with failure, and much much more.
Sign up with your email in the right sidebar to get notified of future interviews — and to be entered to win a copy of Victoria's Drift!
____
Siel: At readings, I've heard you talk about the many frustrating years you spent writing short stories only to collect rejection slips, all while making ends meet by waiting tables. All in all, how long did it take you to write the 13 stories in Drift, your first book? What was the process like?
Victoria: I'd been thinking about these stories for so long–writing them in different variations and then scrapping them, only to think about them some more and then begin again–that it's difficult for me to discern how long they took. But I'd say at least ten years. I knew I wanted to write about Newport early on, while in middle school and high school, and so they'd been in my mind for so much longer. It was such an internal struggle and I had this urgency. In some ways, it felt like a creative insanity. I remember asking this priest if it was normal to feel like I did–if I should be worried about it–and he said he wasn't sure. He'd been really into jogging at one point. Maybe it was similar. I knew that he didn't understand.
What advice would you give to young writers working to put together a first story collection?
Read prolifically and try to emulate your favorite writers. Appreciate and respect your work regardless of rejections and failures and cultivate your unique voice.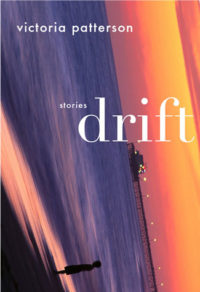 Drift seems highly autobiographical, as it takes a razor sharp look at the people and culture of Newport Beach, where you grew up. Two other books of yours — including your latest novel, The Little Brother, which was inspired by the Haidl gang rape case — are also set in Newport Beach. What fascinates you about the O.C.?
Before my family moved to Newport, we'd hopped around, living in Mexico, Puerto Rico, Texas, etc. My grandparents had built a house in Newport the same year I was born and we visited often, so that this place has been with me since my childhood and is connected to my deepest memories and is allied with a sense of security.
During middle school and high school we lived in Newport. My family life was particularly chaotic. So my current theory is that this particular brew of childhood connection and security, adolescent torment, familial instability, and the shallow materialistic glamour mixed with the undeniable beautiful setting, seems to have imprinted inside me, making me the writer that I am, whether I like it or not, whether I want to be or not: angry and passionate and defiant and sad about this place.
If you were to go through the entire first book process again, from acceptance to publication, is there anything you might do differently?
That's a great question. I can't seem to answer! Maybe because I had to go through it the way I did. I couldn't have predicted the rollercoaster. But in retrospect, as with my general life, I wish I'd had more humility and perspective. At the same time, in certain instances, I wish I'd had more of a backbone.
How has your writing process changed since the publication of your first book?
I'm still a compulsive writer–meaning I write almost every day and I keep journals. My world still very much centers around my writing. I'm more aware now that it takes a long time to create, so I'm less keen to get my work published. I'm more wary of giving away work in a rush to be heard.
____
Get a copy of Drift: Stories now, or enter to win one by signing up for my newsletter to the right. Already signed up? Then you're already entered!