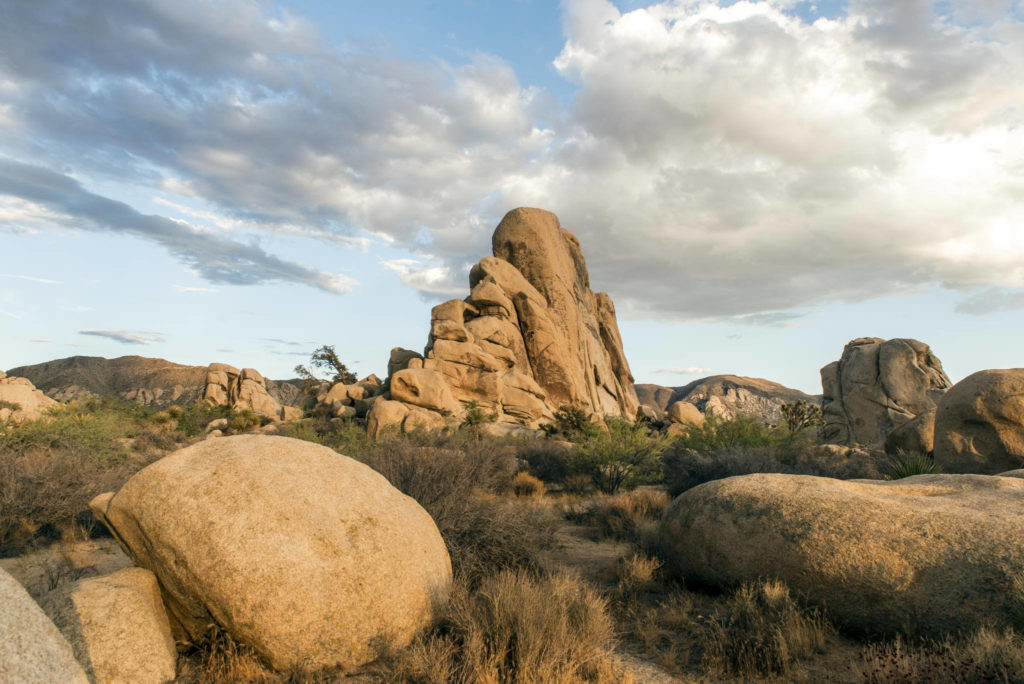 *** Winner selected! Congratulations to Suzanne — Hope you enjoy the retreat! ***
Here's your chance to spend a blissful weekend writing in the desert — getting inspired by the natural habitat around you while communing with and learning from fellow writers and artists.
That's the goal behind The Joshua Tree Experiential Arts and Writing Retreat, happening November 17 to 19 at Mojave Stars Ranch in Wonder Valley. This weekend event includes explorations through Joshua Tree as well as creative writing exercises and ecology talks — plus a unique opportunity to publish your newly-created work.
Poet Ariel Fintushel, one of the two facilitators the event along with San Francisco poet Sean Negus, sums it up as "a 3-day retreat in the desert with experiential arts and writing workshops leading participants through the ecosystem for generation of new culturally conscious work to be curated into an annual anthology."
As you might expect from the setting, the schedule includes some very Californian activities — a desert initiation workshop, high noon ceremony, and a talk called "Altered States and Psycho-Spiritual Legacies of the Desert" among them. But the core of the schedule is geared towards getting participants to generate writing. There's goal-setting on the first night, lots of site-specific writing exercises, process discussions, and open times for individual writing.
Interested? Check out the full schedule on the retreat website, then enter to win a ticket to the retreat by leaving a comment on this post with a brief reason why you'd like to go. The giveaway closes September 21, 2017 at 11:59 pm PST.
Or if you can't wait for the giveaway to run its course, get your Eventbrite ticket now at the early bird price of $50. If you wait, the ticket will go up to its regular $125 price.
Keep in mind the ticket covers just the workshops and scheduled events. For lodging, camp on the cheap at Indian Cove — or if that's not your style, book a nearby hotel or airbnb.
I'd love to go to the retreat myself, but I'll be out of town that weekend for the Miami Book Festival. I'm looking forward to reading the anthology though —
The Joshua Tree Experiential Arts and Writing Retreat. Mojave Stars Ranch, 4815 Meriwether Road, Wonder Valley. Fri, November 17, 2017 – Sun., November 19, 2017.
Photo by Christopher Michel