Salsa dancing can get expensive, what with the lessons, the club covers, and the new dance-friendly outfits. A good pair of salsa shoes alone will generally run you at least $100, if you get them at a dance store.
So when I heard a rumor that you could buy dance shoes in Chinatown at less than half the cost, my interest was piqued!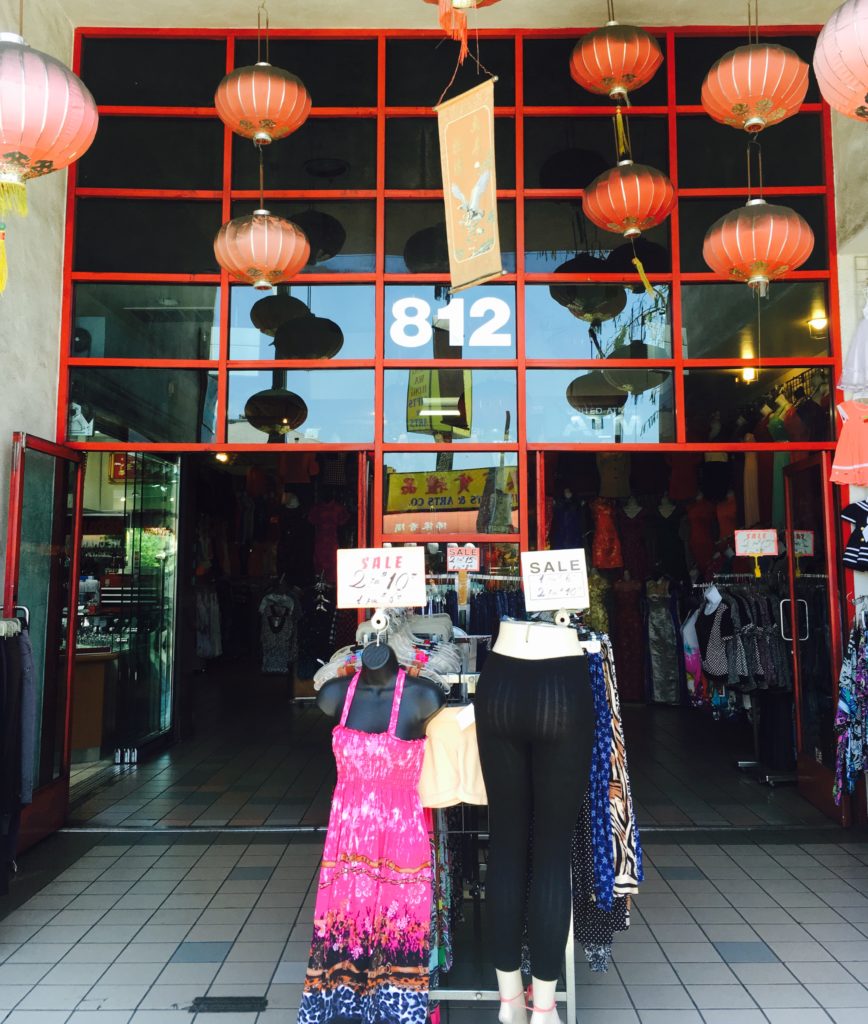 The place to go is apparently the 800 block of North Broadway, variously known as Chinatown Plaza, Dynasty Shopping Center, or some other permutation of those words. This block houses a big collection of small booths that offer everything from jewelry to housewares to clothes to shoes.
I hear this place can get really crowded on weekends, but when I rolled in early afternoon on a weekday, I had the place practically to myself. All the businesses were open but the salespeople — Asian one and all — were really just hanging out on their own, eating lunch from tupperware containers, chatting on the phone, humming pleasantly to Chinese music while sweeping straightening things out.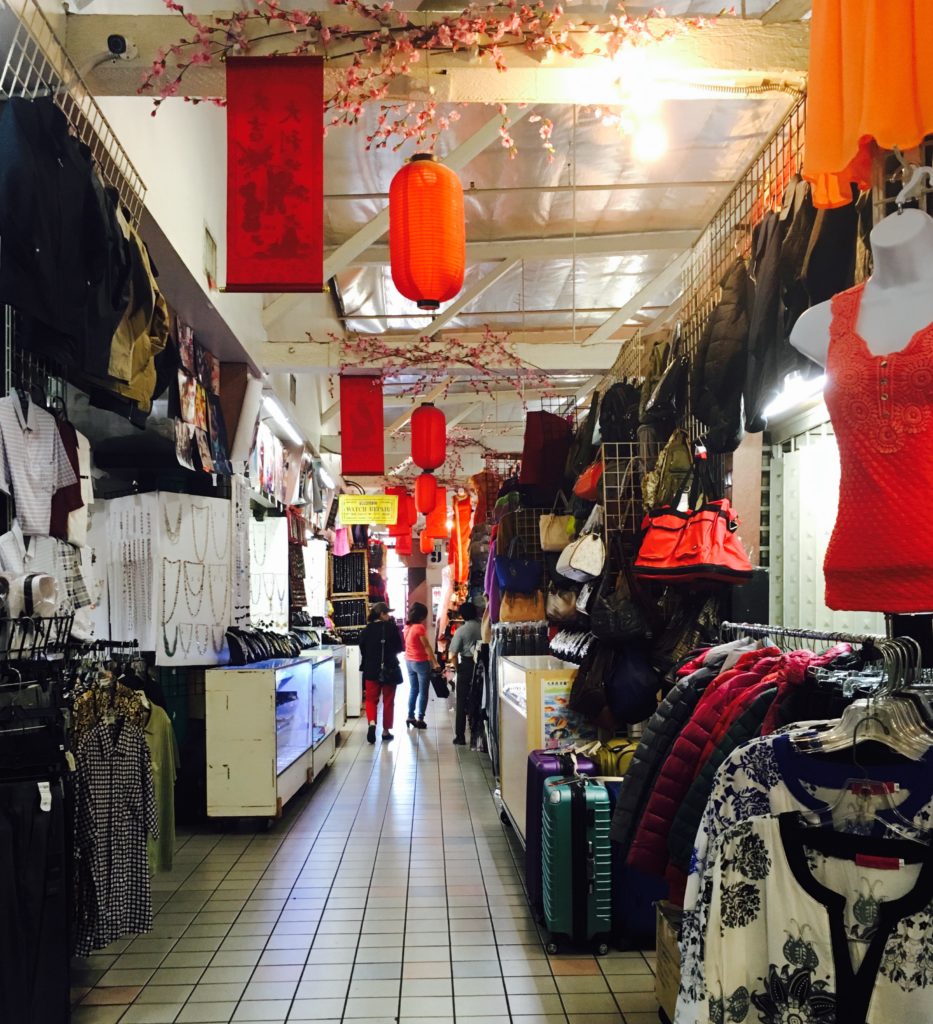 Mostly, the booths sell cheap clothes, ranging from polyester kimonos to polyester prom dresses. Because of this, I found the place a bit disorienting. The booths are tough to tell apart because they're all selling the same things! But looking carefully, I started spotting some dance shoes. Several booths had a handful of them, usually displayed on the top row of all the other shoes. They all were priced around $35.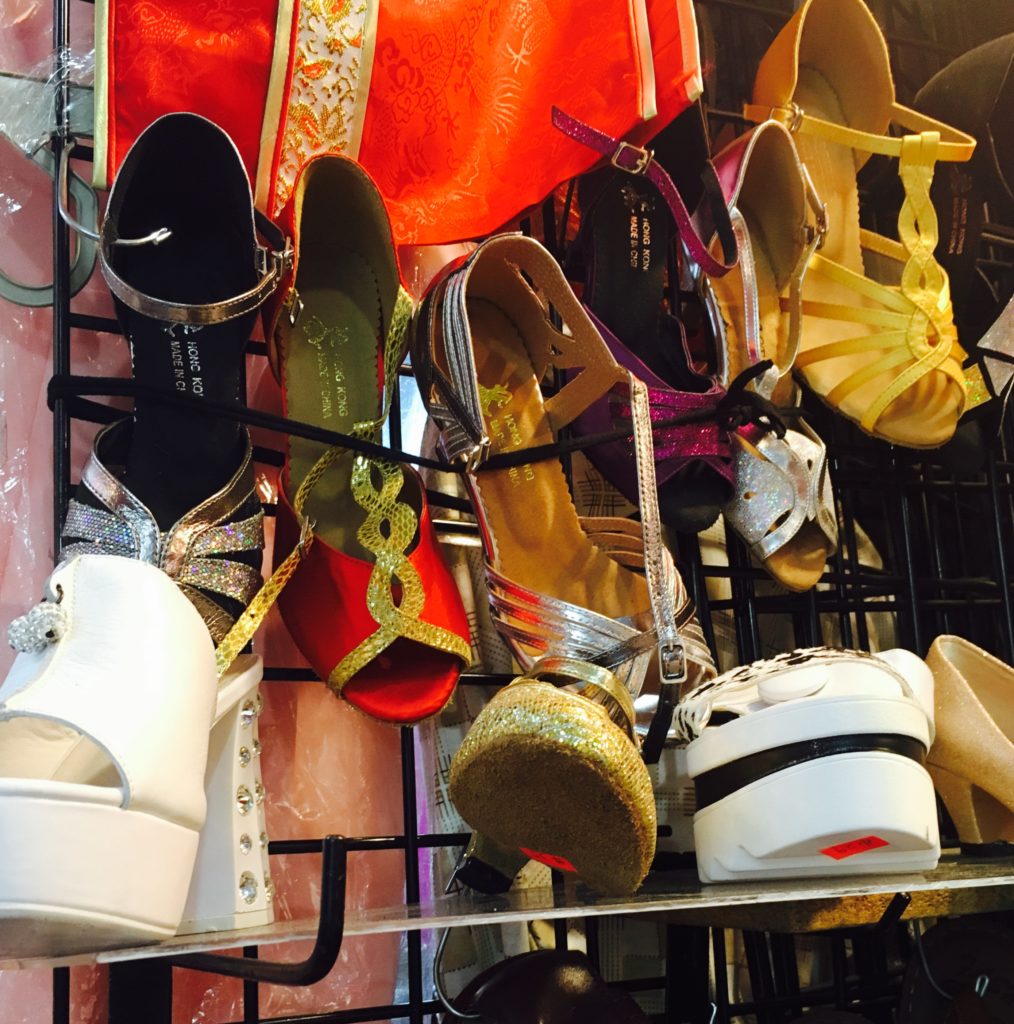 (Side note: If you've never shopped for dance shoes before and don't know what makes a shoe a dance shoe: Turn over the shoe to see that it has a suede bottom. This Step into Salsa post has more info on what to look for in a dance shoe.)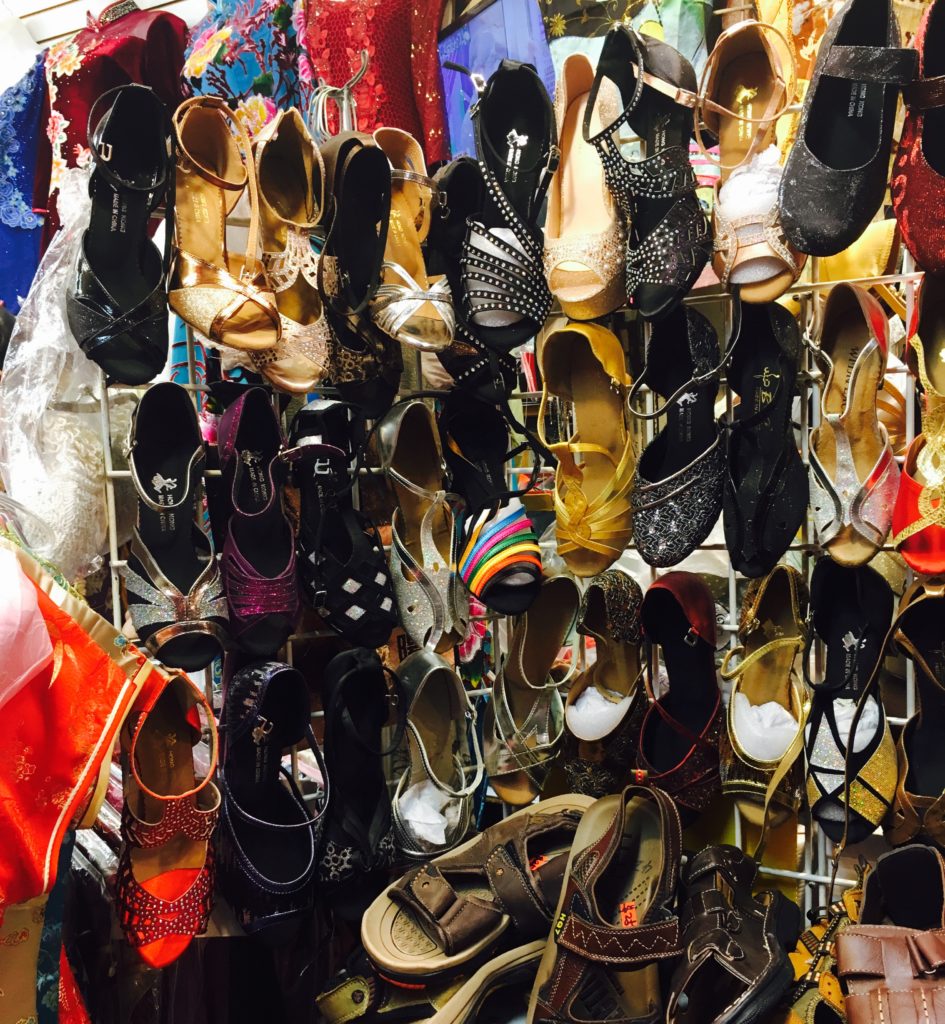 Seeing as each booth offered only a half dozen dance shoes to pick from, I thought I'd keep looking around until I'd seen all the shoes on offer before trying any on. But then I ran into a booth basically dedicated to dance shoes! About 50 different styles of all colors and heights — including square-heeled practice shoes — were on display.
The shoes weren't tagged with prices in this booth, but the saleswoman said they were all $35 to $45. So with the help of the saleswoman, who put down some mats, brought out a mirror, and dug out all the shoes in size 6.5 for me, I happily started trying shoes on —
One of my concerns at this point was quality. Would $35 shoes hold up to the stresses of the dance floor? I wondered this as I picked up a red shoe busily studded with tiny, cheap rhinestones. I touched a rhinestone — and it fell off! I quickly put it down and ruled out all the bedazzled shoes.
In the end I settled on a rhinestone free, red-and-black pair from a different brand that looked sturdier and better constructed and, well, less cheap. I wasn't sure how long they'd last, but figured at $35, I could at least give them a try.
I'd read on Yelp you were supposed to bargain for a lower price when shopping in Chinatown, but I really really dislike — and relatedly, am horrible at — haggling.
"Did you say $35?" I asked, opening my wallet.
"I say $35 but I give you $30."
Easiest bargaining experience ever!
Dance shoes bought for $120 at a store in Westwood will come with a box and a shoe bag. Dance shoes bought in Chinatown will be given to you in a thin black plastic bag, double knotted for safe transport. "Just one? Buy more!" The saleswoman said, handing me my purchase. Then she giggled a little. "Okay, you come back next time."
I said I'd send her some friends, and asked for a business card. So — here's the info! According to the card, the store is called GIO Collection and located at 821 N. Spring St., Ste. 143, though since neither the suite name nor number are displayed anywhere in view, that information isn't actually going to help you find the place. My best advice is to go to the 800 block then wander around until you find the store that has lots of dance shoes.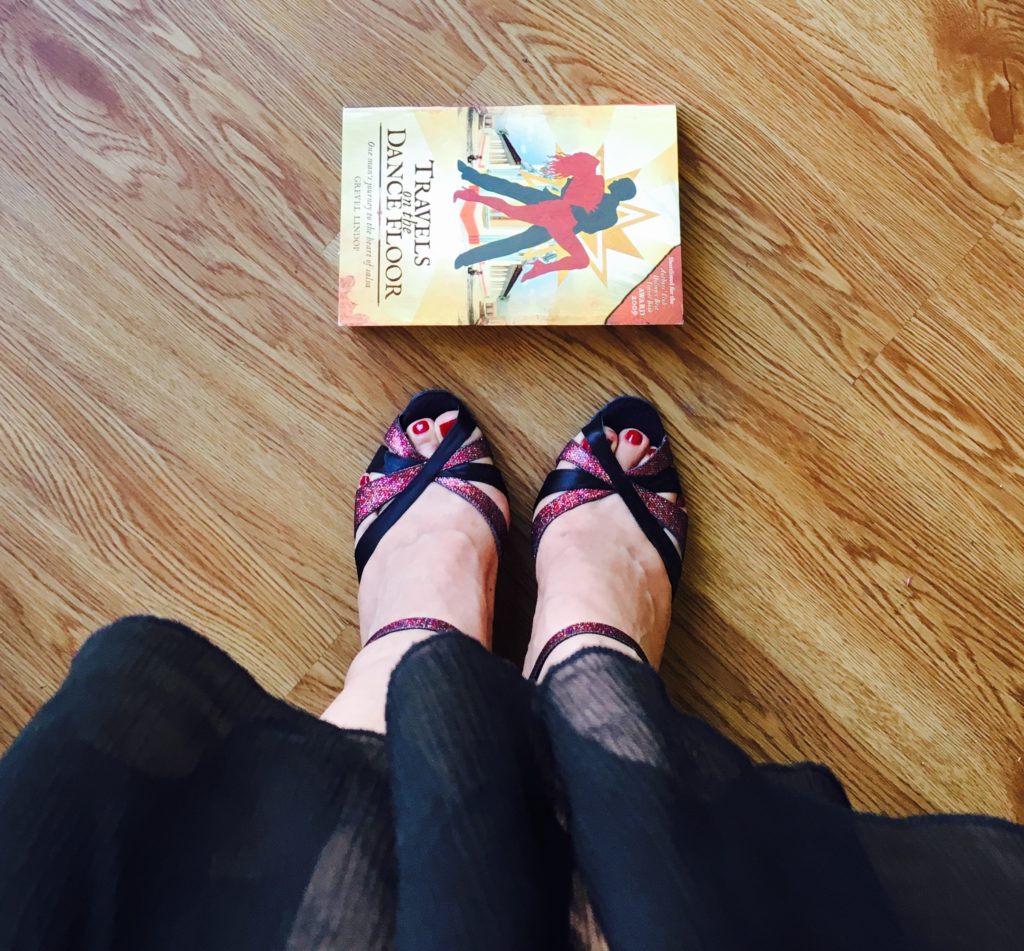 So far, the shoes I got have worked out great! They feel comfy — I've worn them to one salsa class so far, and they've held up just fine. I'm so happy with them I might post a dance video soon —