Once upon a time, as in a few years ago, a friend dragged me to her beginner's salsa dancing class. I learned how to do the basic step and right turn — and instantly developed a semi-addiction to salsa —
For writers especially, salsa dancing is in many ways an ideal hobby. Writing is solitary and sedentary. Salsa — being social and active — balances that out.
It's also one of those social night time activities that women can do alone — no need to try and talk a girlfriend into coming with you if you decide you want to go dancing last minute. Many women arrive at salsa dance clubs solo.
If you just decide to drop by a salsa club at midnight tonight though, without ever having danced before, you might get a bit intimidated by all the confident strangers shimmying across the floor like semi-professionals. Thus, some tips for easing into it: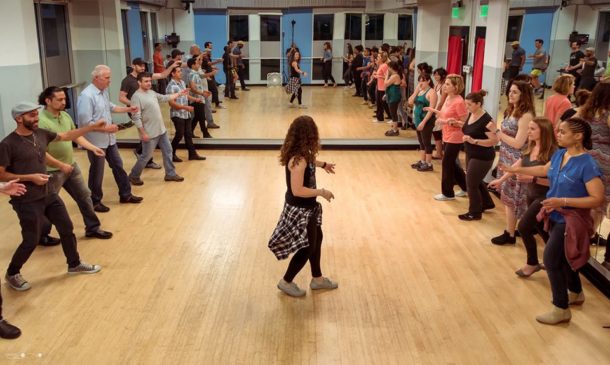 1. Take a lesson or two.
Let me save you some time. If you really want to learn salsa, take lessons with Danella Dutton.
Danella's a dancer, actor, and choreographer — and IMHO, the best salsa teacher in the L.A. area. Her always energetic and fun classes are actually organized to build week after week — a feature missing from most dance studios, which rely heavily on one-time drop in students (meaning you basically start from scratch each week with little sense of progression). If you're a total beginner, you'll start by learning the very basics on the first Monday of the month, adding moves at each lesson, so that by the end of the month, you'll know a dance pattern that incorporates all the basic moves.
After a while, you'll move up to the beginner/intermediate class, then the intermediate/advanced class — which brings up another great feature of Danella's classes: Danella's good about making sure each person's in the class appropriate for their level — she personally assesses each person before letting them move on to the intermediate/advanced class, for example — so there aren't issues with beginners trying to stumble through more advanced classes (another problem at many other dance studios).
A great policy of Danella's that benefits all students is that she allows the more advanced students to take the more beginner classes for free. This means that the beginner classes will have more experienced dancers in them, so beginner students can learn from them as well as from Danella — and that the more experienced students can take advantage of these easier classes to work on things like form and style.
And Danella's lessons also happen to be the most cost-effective. Pay in cash and in advance, and your lessons will be as low as $10 a class — or really, $10 for 3 classes, if you're in the intermediate/advanced level and come to the earlier lessons too. Her classes are taught at IDA in Hollywood. Here I am taking a lesson!
But okay, enough about Danella. If you can't make it to Hollywood, By Your Side and Studio Maesto are also nice studios on the westside. Live elsewhere in LA and know a good studio to recommend? Share the info in the comments.
2. Shop for shoes.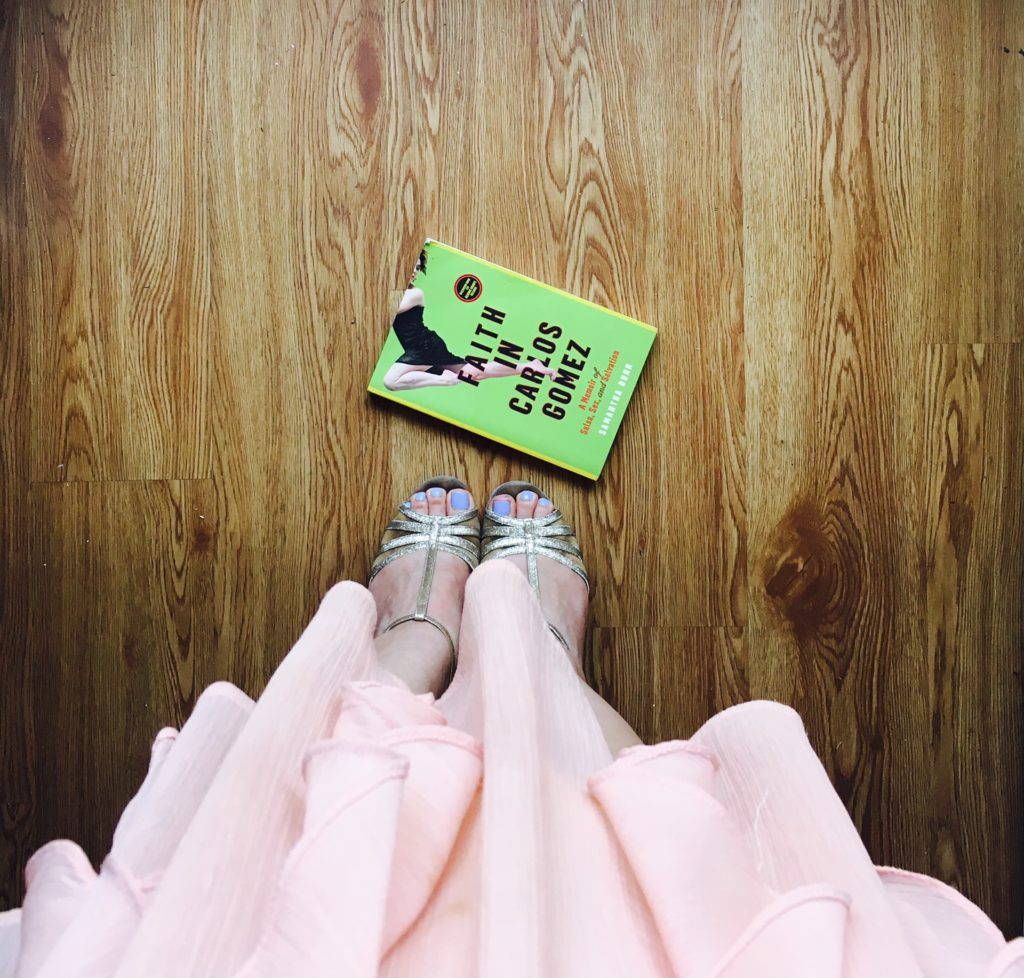 I think this is less of an issue for guys, but for girls, it'll be a lot easier to spin if you buy proper salsa dancing shoes with suede bottoms. The best place to shop for these is in Westwood, where you can hit both Worldtone Dance and Shelly's Dance and Costume.
Try a bunch of shoes on and make sure they're the right fit for you. A lot of shoes just won't fit or feel right — which is why I recommend going to an actual store, versus buying dance shoes online. Be wary of strappy shoes that feel fine if you're walking around gently but that make your little toe pop out the straps when you spin or move quickly —
I hear there are some places to get dance shoes on the cheap in Chinatown, but I haven't tried shopping there myself —
3. Go out dancing.
Salsa classes are great, but these are generally based around learning a dance pattern as a class — which is very different from social dancing, where you and your partner aren't going to be following a pre-planned routine. Going out to dance forces guys (or leads, regardless of gender) to actually learn to lead and girls (or follows) to really follow.
Also, isn't the whole point of learning a social dance to actually go social dancing?
At least for your first few times out, I recommend going to the salsa clubs that offer a (usually free) lesson or two before the social dancing starts. This'll let you meet some people in a more structured fashion and figure out who might be near your skill level before the actual dancing begins.
Some places to try: West End on Monday nights, Blue J on Tuesday nights, Club Rain on Wednesday nights, Wokcano Santa Monica on Thursday nights, and Granada on the weekends. There's also salsa on Third Street Promenade on Sunday evenings, if you'd like to dance outside. Yes, you can salsa every night of the week!
__
I took a bit of a hiatus from dancing in the last year to focus on the Cake Time launch, but I'm back in now! See you on the dance floor — or if you have questions, ask me in the comments — 💃🏻
Top photo by Mansour Rachid