Celebrate Valentine's Day a few days late at a Vermin on the Mount reading!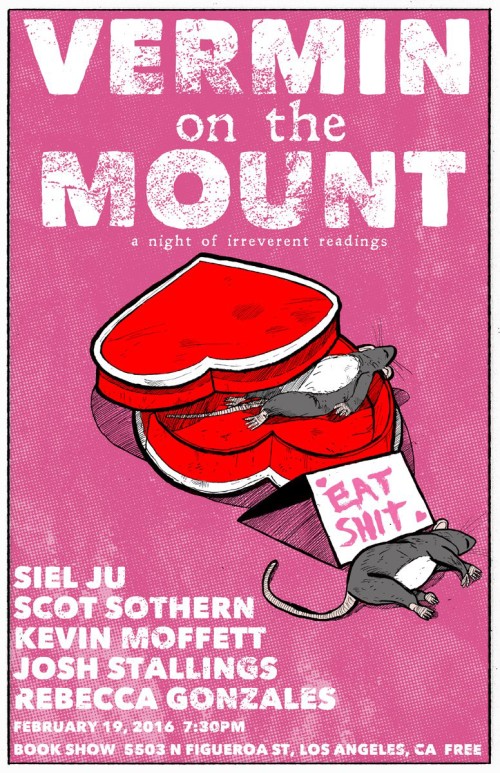 What: Vermin on the Mount Reading at Book Show
When: Friday, February 19 at 7:30 pm
Where: Book Show, 5503 N Figueroa St, Los Angeles
I'm psyched to be reading with photographer and writer Scot Sothern, Kevin Moffett (Permanent Visitors), Josh Stallings (Young Americans), and Rebecca Gonzales. Jim Ruland (Forest of Fortune) will host!
Hope to see you there —
Poster design by Keith Rosson