Brief reviews of books by contemporary authors I read this month — along with photos of what I ate while reading. The list is ordered by the level of my enjoyment:
Fire Sermon by Jamie Quatro (Grove Press, 2018)
"I admit that unless something is forbidden I cannot want it with any intensity."
*
On the surface Fire Sermon is about a married woman who has a few brief assignations with a man married to someone else. Beneath that plot is a gorgeous work about desire and longing and obsession and writing and memory and sin and sublimation and time. Loved this book — reminded me a bit of Lydia Davis' The End of the Story and Elizabeth Ellen's Person(a). In fact I sent a copy to Elizabeth because I thought she'd like it too. The book just came out Jan. 9 — Thanks to Grove Press for the review copy.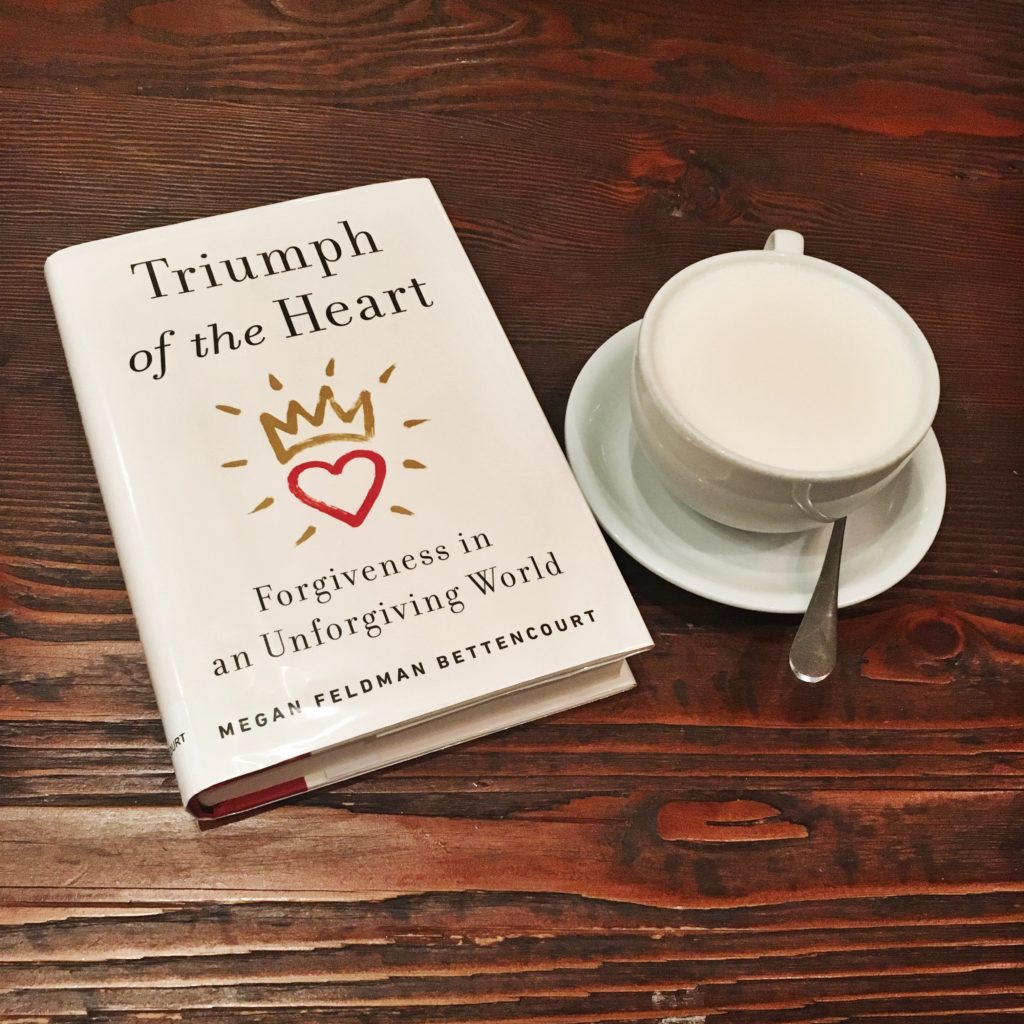 Triumph of the Heart: Forgiveness in an Unforgiving World by Megan Feldman Bettencourt (Avery, 2015)
"When you trust people, they often disappoint you, but that doesn't mean love is hopeless."
*
Forgiveness is a topic that's been on my mind a lot lately — so I felt lucky to come across this book that delves into the science and research (vs a lot of books on forgiveness that are primarily religious) of the benefits of forgiveness, as well as the true, remarkable stories of people who've forgiven atrocities — their son's murderer, their own rapist, etc. Of course, many of the stories are more everyday — The author Megan begins at a place where she's unable to forgive an ex. I especially found Megan's definition of forgiveness helpful — thinking about it as just a letting go of resentment to find a sense of peace and freedom — a letting go that doesn't necessarily require reconciliation or excusing damaging behavior or foregoing legal justice. In the end the book went beyond just forgiveness to make me think about how I wanted to think, how I wanted to live. A highly recommended read.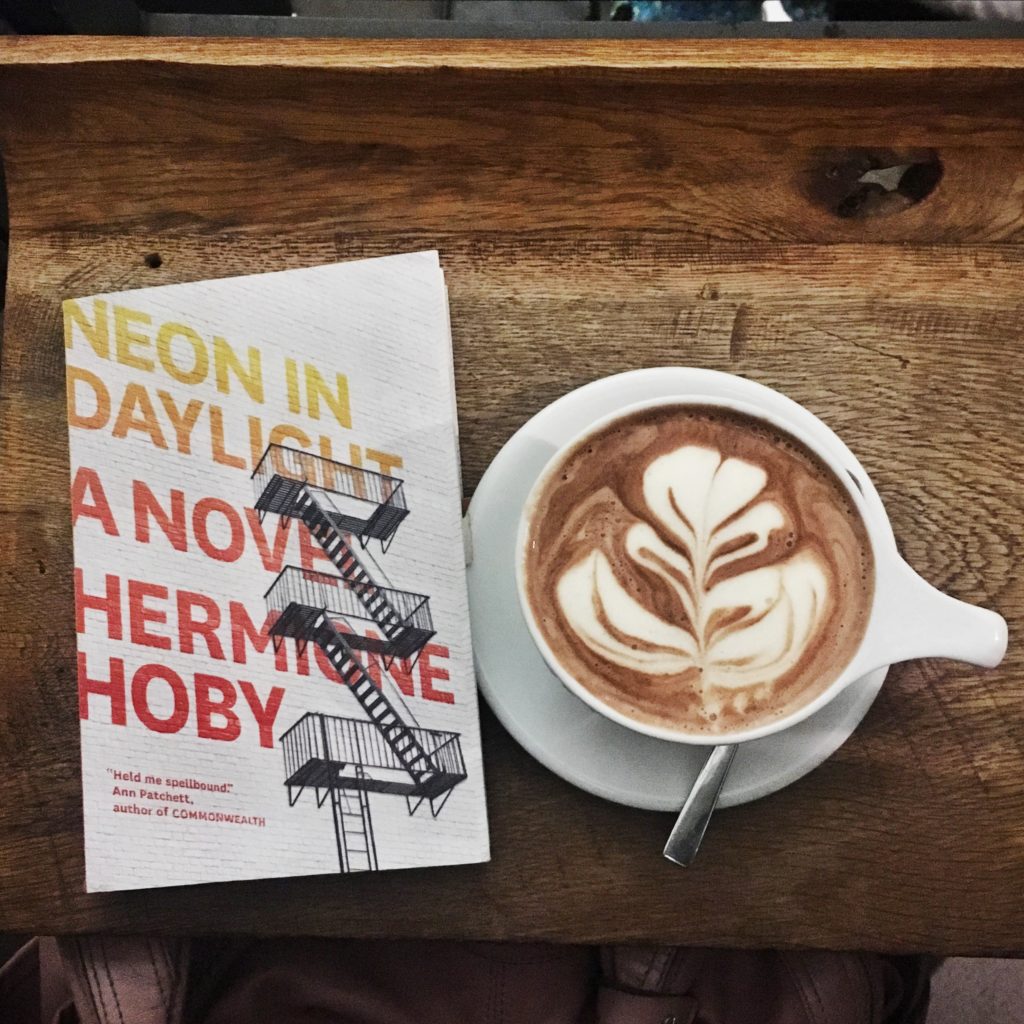 Neon in Daylight by Hermione Hoby (Catapult, 2018)
"It's never love, as soon as you feel the next love. Because isn't that a prerequisite of the condition? That you tell yourself everything that came before wasn't really it." 💔
*
Slightly lost British girl moves to NYC, gets super short haircut, meets hot jaded older famous writer whose daughter makes money doing strange favors for men on Craigslist. Neon in Daylight started slow for me but got more interesting as the plot lines started to intersect. It came out Jan 9 — Thanks Catapult for the review copy of Hermione's debut novel ☕️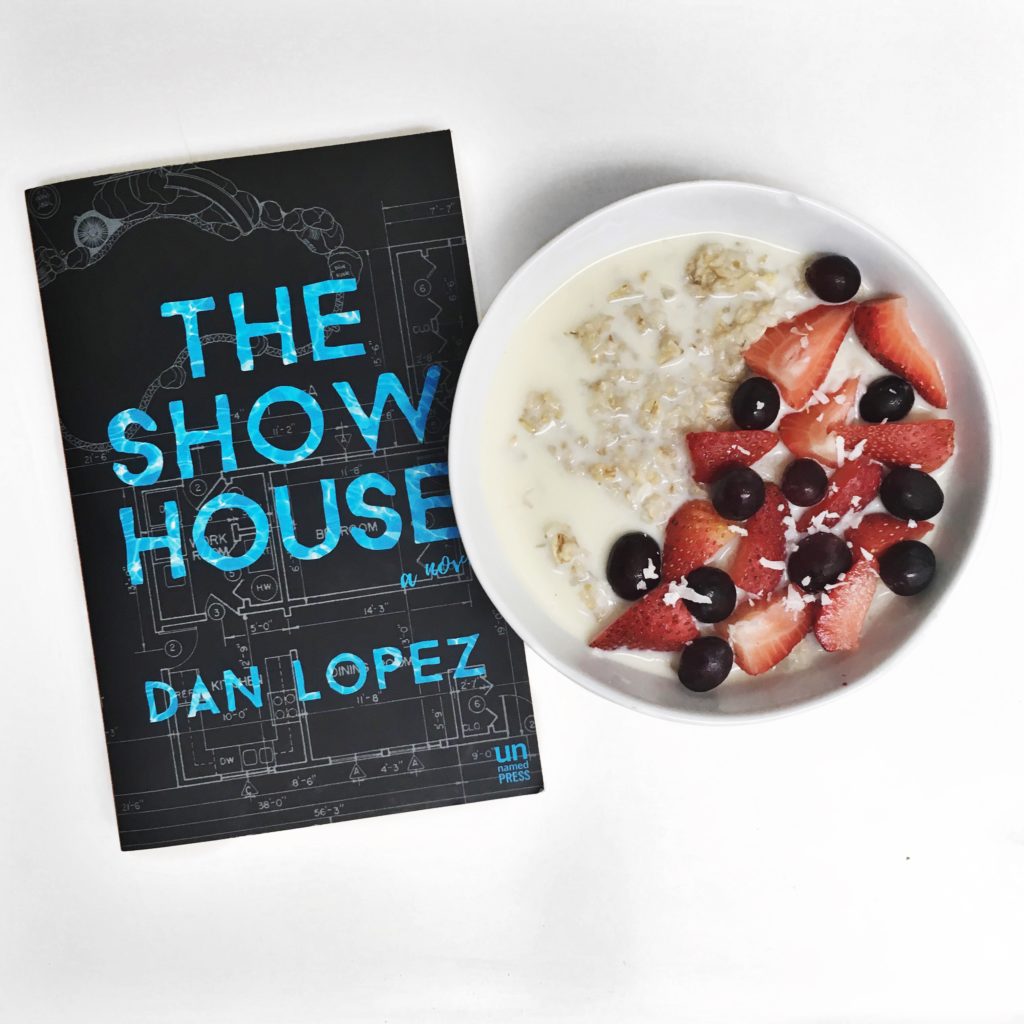 The Show House by Dan Lopez (Unnamed Press, 2016)
"Overhead stars shine in a patchwork of clouds. Across the lake the blue lights of the airport glow uninterrupted."
*
I finally got to read my writing workshop friend Dan's novel — and especially loved his descriptions of urban nights. The Show House is a bit of everything: a thriller with a serial killer, a family drama,a battle against natural forces. Glad I got to read this and that I get to read pages of Dan's new novel in progress every month!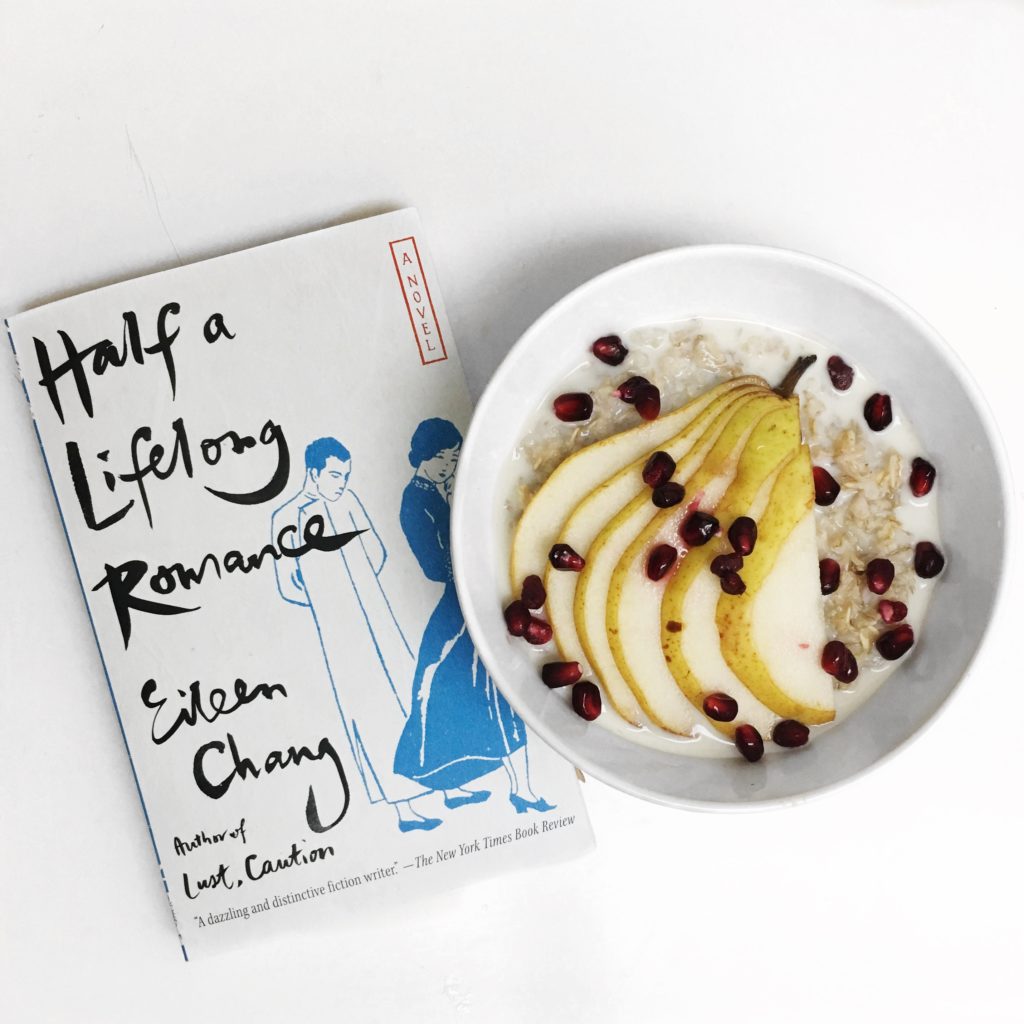 Half a Lifelong Romance by Eileen Chang (Anchor; Translated to English 2014, originally published 1948)
"Happy memories quickly turn vague, while unpleasant incidents … rise up again for no reason we can find."
*
Half a Lifelong Romance tells the story of starcrossed lovers kept apart by tradition, familial expectations, sense of duty, and the mean machinations of selfish people around them. Melodramatic, yes, but richly drawn — a poignant picture of 1930s Shanghai. Thanks to Boxwalla for this introduction to Eileen Chang's work! 💙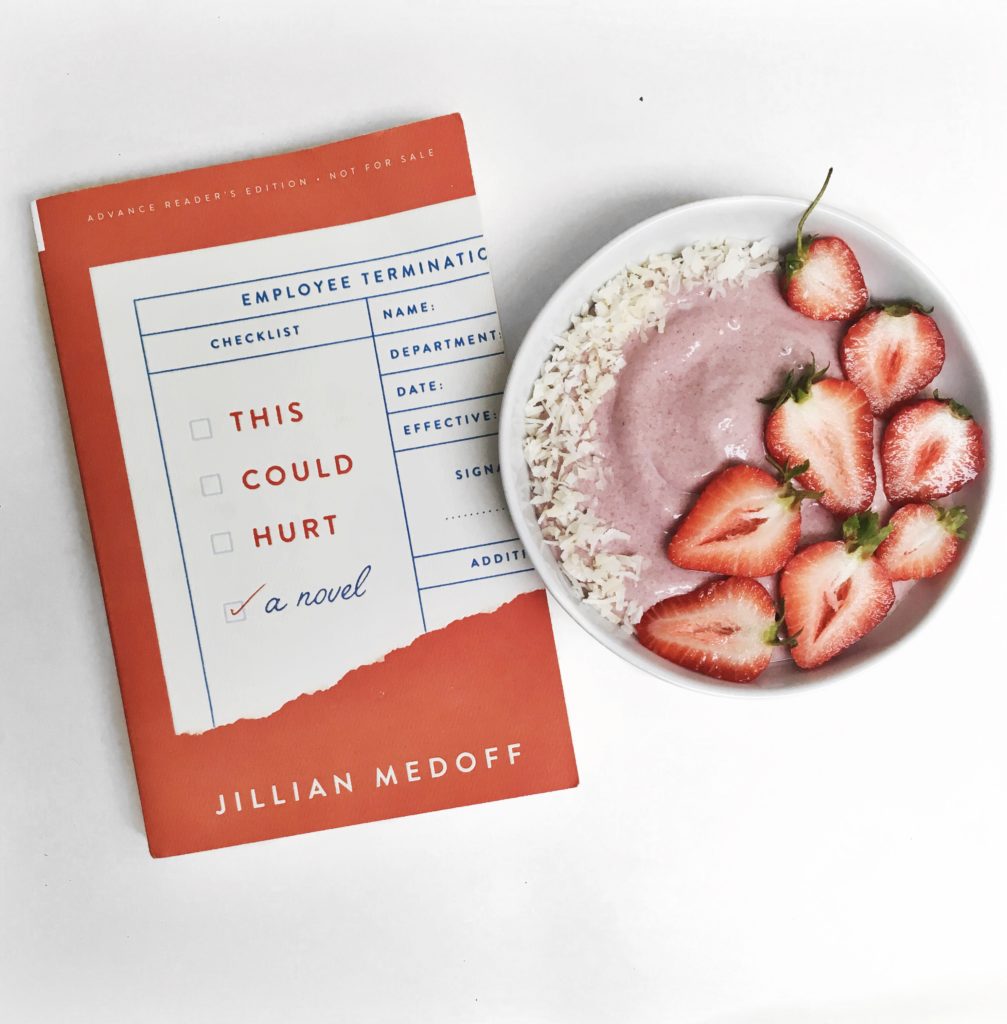 This Could Hurt by Jillian Medoff (Harper, 2018)
This was a strange novel. It's supposed to be a heartwarming story about a group of employees at a corporation who end up really being there for each other as lifelong friends — but the cliched characters really got to me. Sample inner dialogue of a single woman: "Please, God, I promise not to ask for anything else if I can be with a man next New Year's." Seriously? The book's overall message seems to be that your day job can give you much-needed purpose and structure in life if you commit to it and make it your life, even if it's not work you find particularly interesting — a thesis I also found strange and slightly troubling. I felt obligated to finish this one because the publisher had sent a review copy —
__
Get more and more timely book reviews from me on Instagram. And if you have books to recommend, send me a note!