Brief reviews of books by contemporary authors I read this month — along with photos of what I ate while reading. The list is ordered by the level of my enjoyment: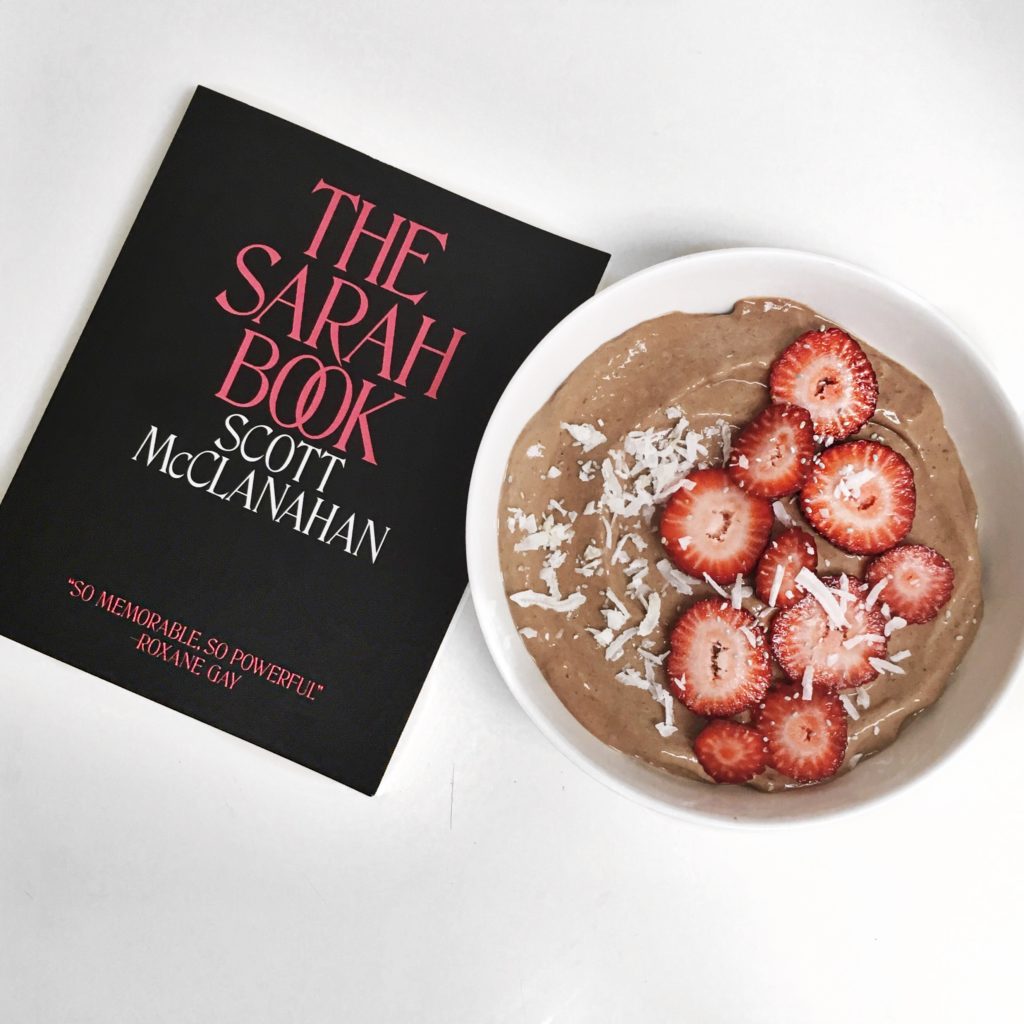 The Sarah Book by Scott McClannahan (Tyrant Books, 2017)
"Perhaps we love what we never know most of all."
*
This novel is a crazy ride — a mostly true story about Scott and his relationship (and the end thereof) with one Sarah — starting off with his alcoholism and her bulimia and related chaotic antics — like living for days in a Walmart parking lot and destroying a computer with a ten pound sledge. It's so messy and honest — I seriously couldn't put this one down. I got it via The TNB book club, which I strongly encourage you to join.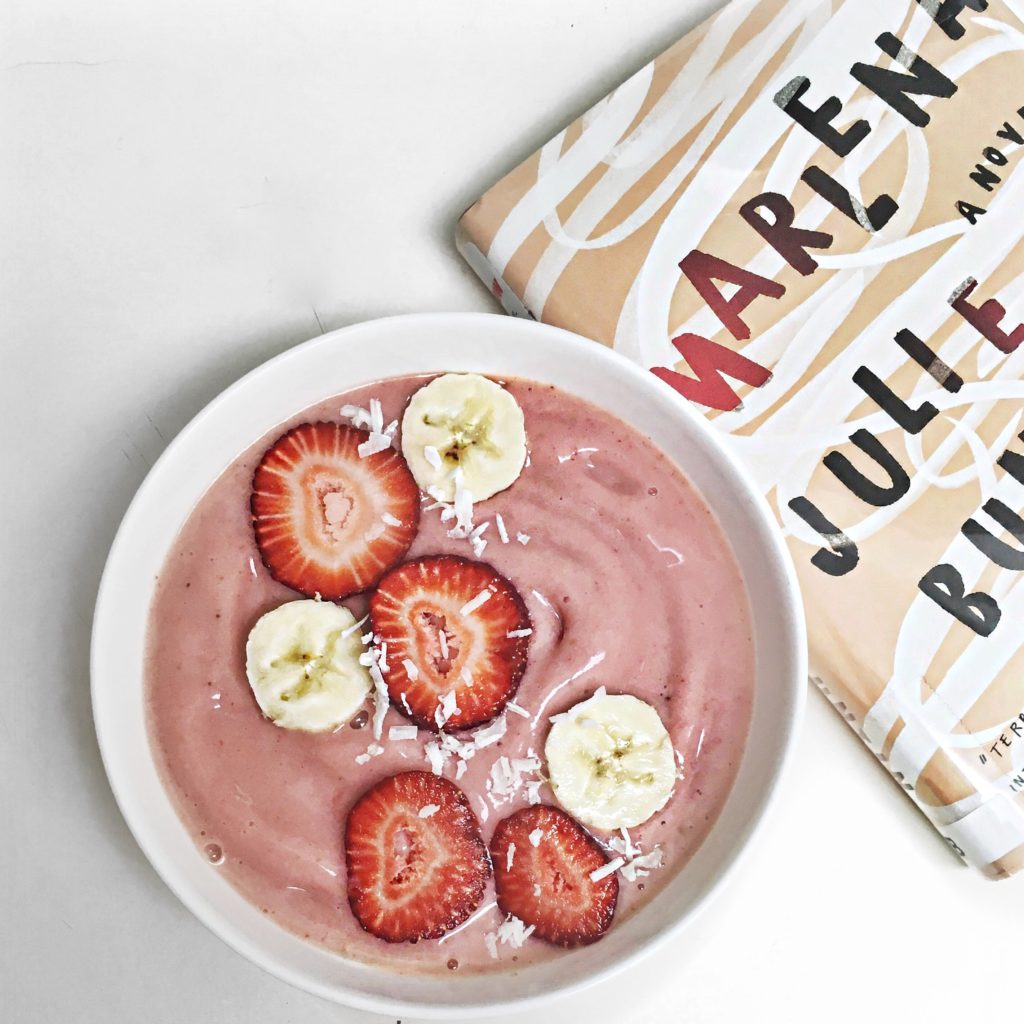 Marlena by Julie Buntin (Henry Holt, 2017)
"I love this wildness. I crave it. So why, when something in me asks if it's worth ruining my life over, do I hear No?"
*
Marlena has a thrilling wild car ride of a beginning that got me hooked right away. This novel follows the dangerous friendship between two teen girls — through a year of drugs, desire, and recklessness that leaves them ineradicably changed. It made me think a lot about what the defining moments or friendships of my own formative years were — and honestly I can't pinpoint any one thing definitively — which I guess is how life is, all the cause and effect less obvious, more muddied, the loose ends still loose and irreconcilable. I picked this book up on Belletrist's recommendation —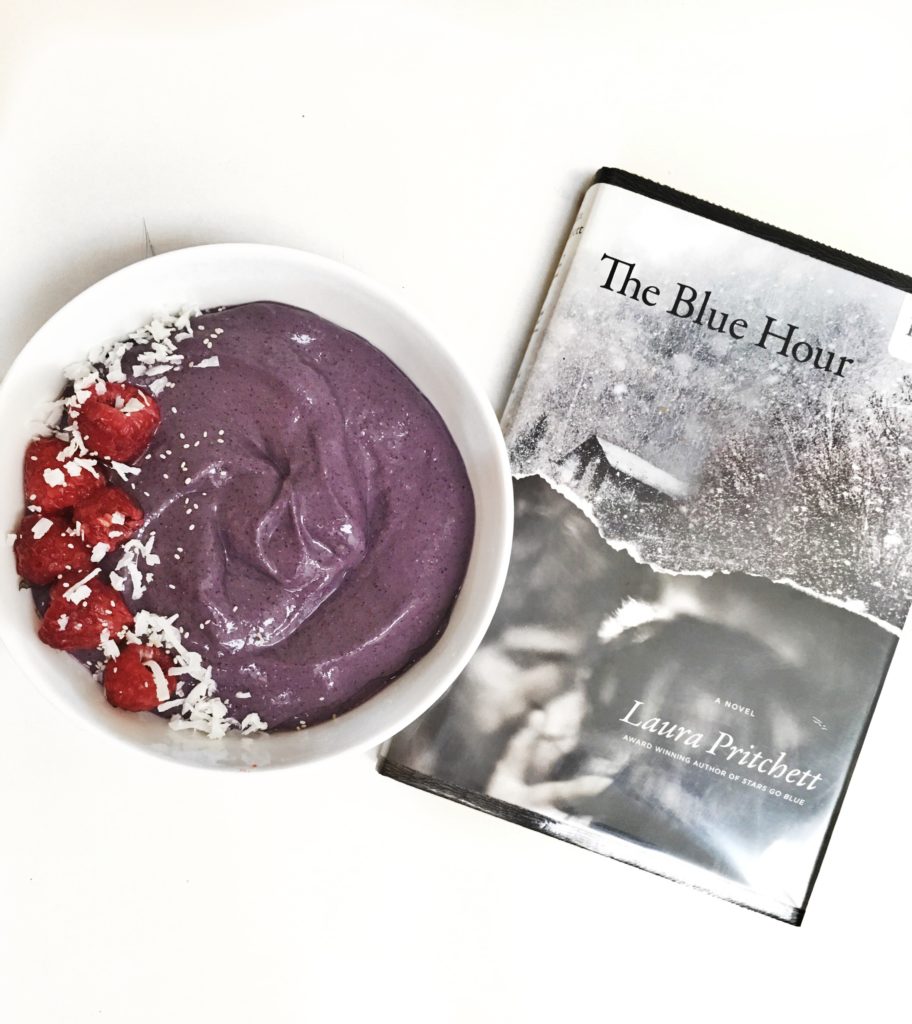 The Blue Hour by Laura Pritchett (Counterpoint, 2017)
"When do we get the crazy notion that our life has a predictable trajectory? That it's not just one crazy winding story?"
*
If you've ever wondered what it might be like to live in a small mountain community, Laura's The Blue Hour is the novel to read. The interconnected stories follow the lives of these neighbors — through their quiet longings and secret affairs and small hopes — to paint a richly textured, kaleidoscopic view of what it means to live and love. A lovely introspective book.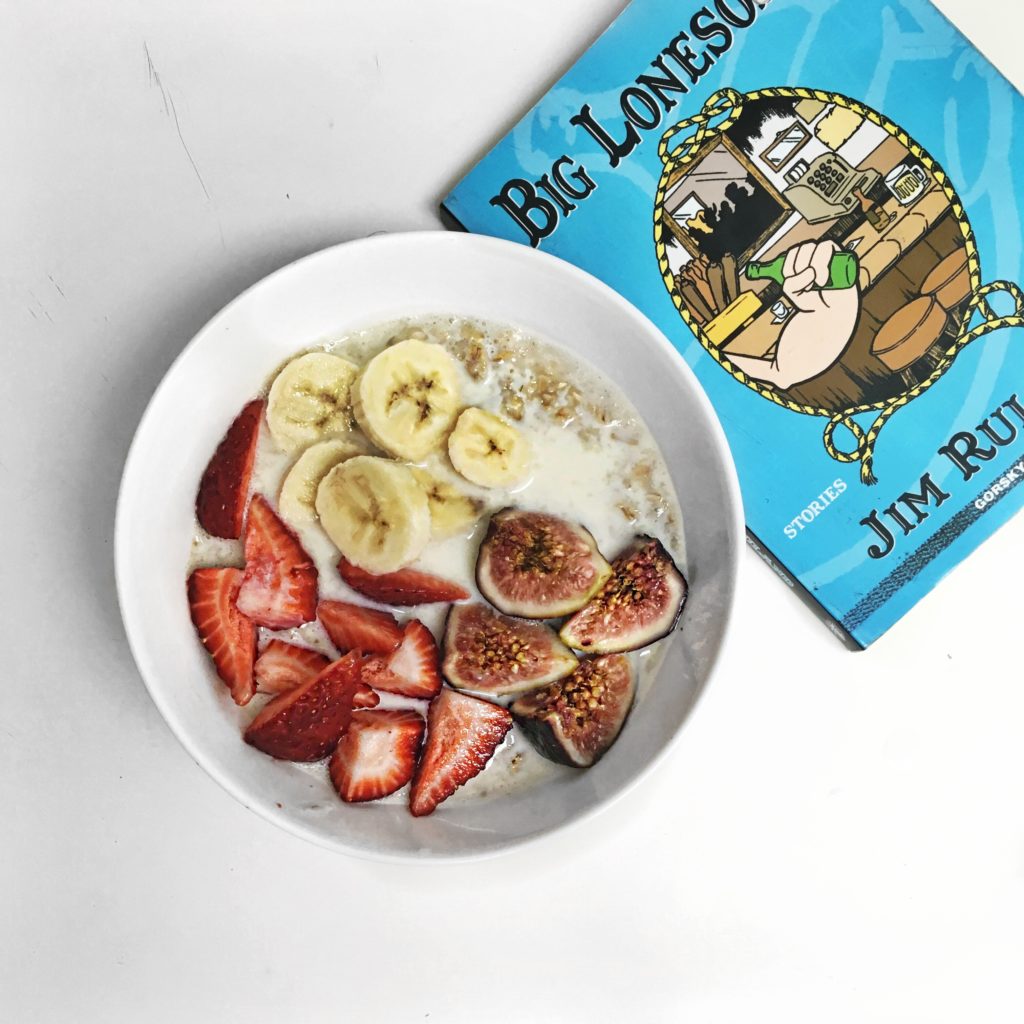 Big Lonesome by Jim Ruland (Gorsky Press, 2015)
"Their desire to know was a substitute for another kind of longing."
*
I don't know how to even start describing this story collection by my friend Jim, best known in the L.A. area for his reading series Vermin on the Mount. The stories are so varied: Hard drinking, sensitive men given the job of killing animals in a zoo before the German army takes over their city. A portrayal of Popeye's character from the perspective of his abandoned love child. A spurned lover spending his days spying on his ex by hiding in her closet. The stories really capture the bewildering experience of being in this beautiful, violent, unpredictable world.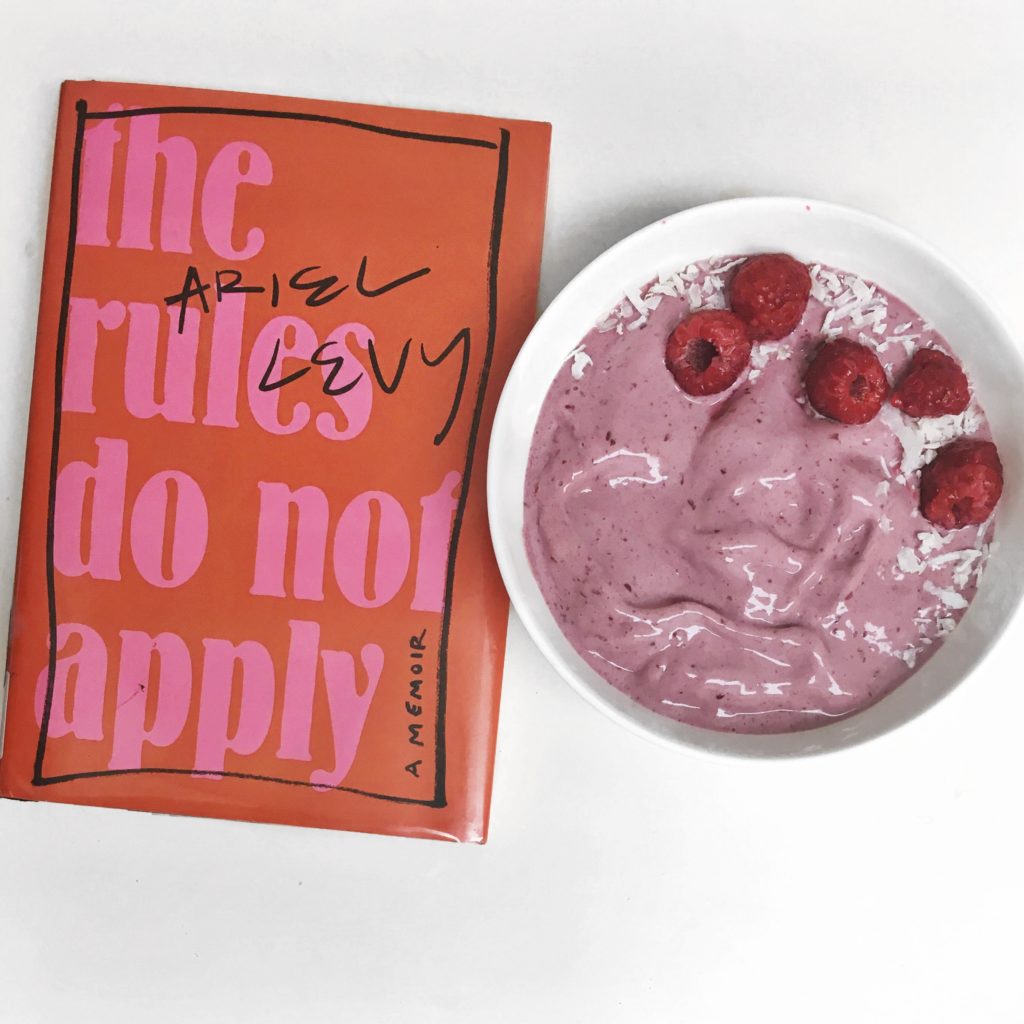 The Rules Do Not Apply by Ariel Levy (Random House, 2017)
"Daring to think that the rules do not apply is the mark of a visionary. It's also a symptom of narcissism."
*
Ariel's memoir was somewhat different from what I'd expected — but I did enjoy going through the unexpected twists and turns of life with her — and liked how she described this sense of untetheredness and uncertainty I especially love the way Ariel Levy describes the ambition of the 90s — the sleek ferociousness of it, the unabashed self-interest, the eagerness to redefine how best to live — the last of which I suppose is a constant throughout history.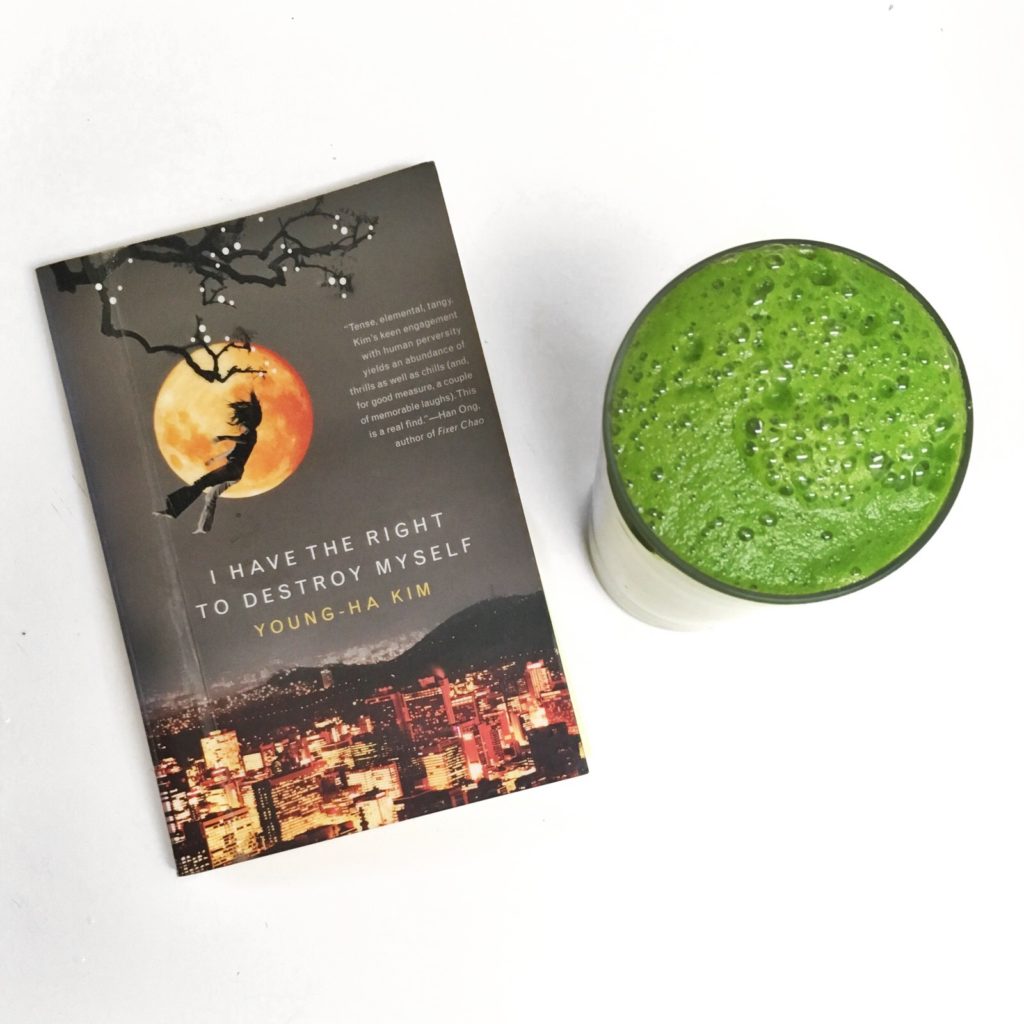 I Have the Right to Destroy Myself by Young-Ha Kim (in English translation from Harcourt, 2007)
"C imagined the green liquid going down her throat and spreading throughout her body. He could see her body turning green, the kiwi juice seeping into her capillaries."
*
Aren't those the perfect lines to read right before drinking a green smoothie? I picked out this book on a whim from the library shelf and was really sucked in by this moody Korean novel — about two brothers in love with the same listless woman — who hires a suicide whisperer of sorts to help her end her life. It's a strange, disquieting, yet oddly peaceful story.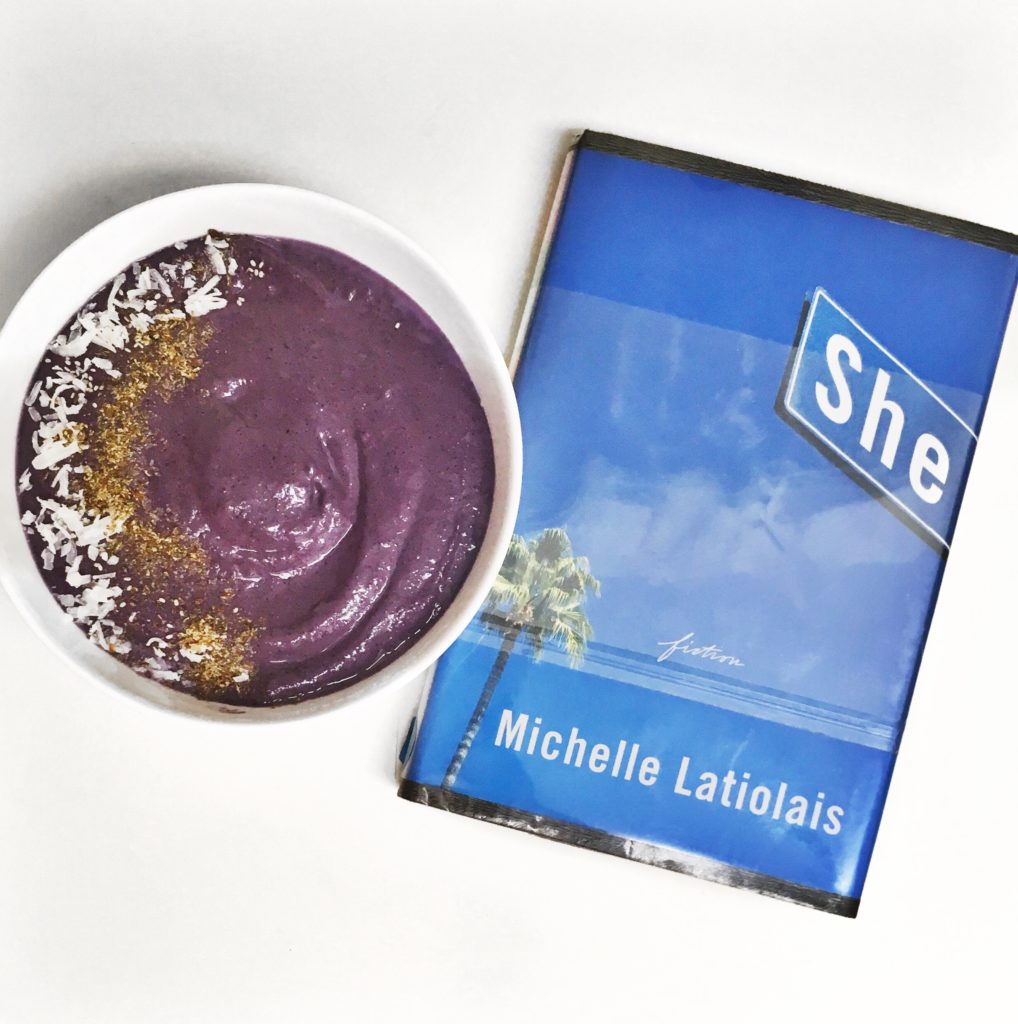 She by Michelle Latiolais (W.W. Norton, 2017)
"You have to be able to be a little delusional to live, it seems to me, to be a little devil-may-care."
*
Michelle's story mostly follows a runaway teen girl through her first day in LA who tries to survive in Santa Monica by offering to do random little errands for rich people. Her story is intercut with chapters featuring other colorful LA characters, from a cake decoration artist to a volunteer at the LA Times Festival of Books. There was a part of me that wanted the stories to interconnect more, but I enjoyed the kaleidoscopic view of LA. It made me want to revisit all my old haunts in a state of nostalgia —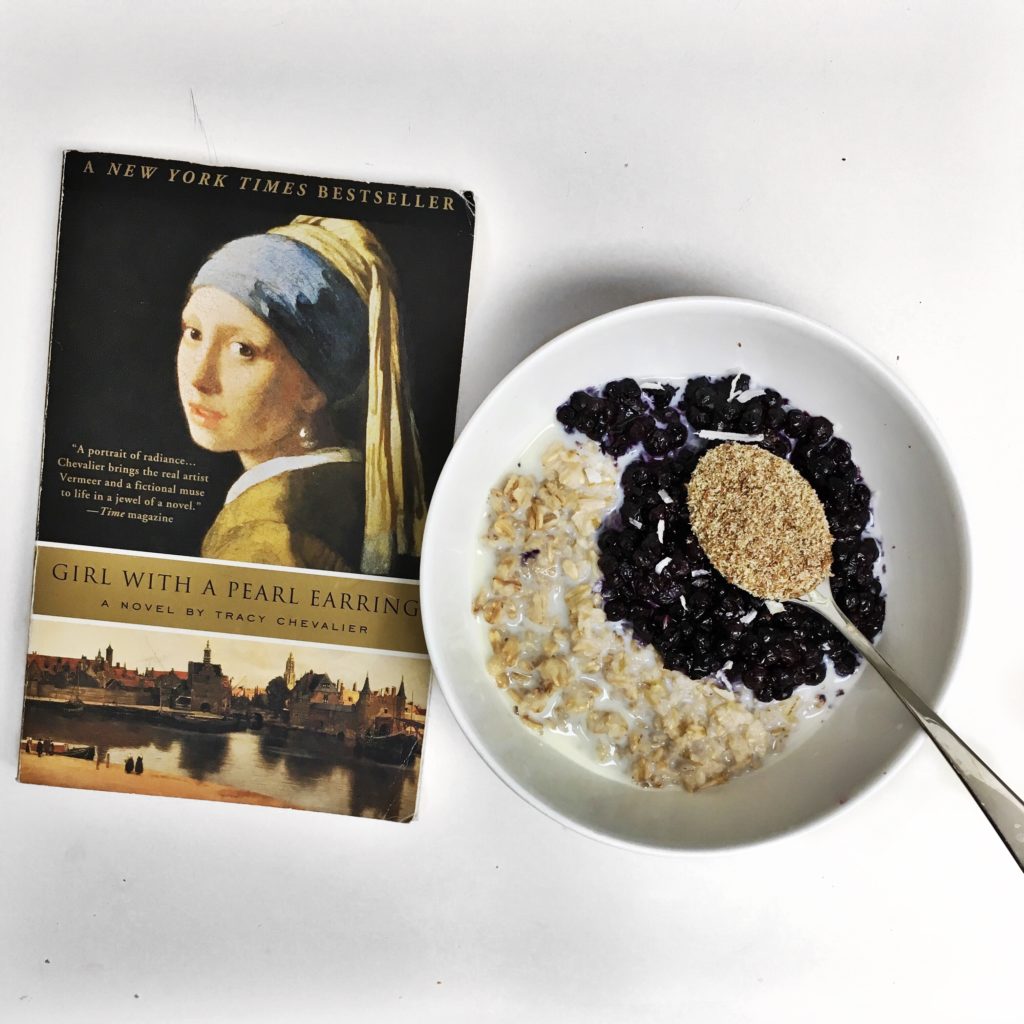 Girl With a Pearl Earring by Tracy Chevalier (Dutton, 1999)
"I could not explain it, but I felt something was to change soon. I just did not know how."
*
I had an odd sense of deja vu reading this novel because the setup is so similar to Hemingway's Girl, which I read recently. Both are stories told from the perspective of a maid who works for a famous male artist — in this case Vermeer — with whom she develops quiet confidences and acts as inspiration for his art while also having her own coming of age experiences. Girl With a Pearl Earring preceded Hemingway's Girl — so I wonder if the latter's author used the former as a model…. In any case, I did enjoy immersing myself in the richly painted details of this novel, which focuses more on the proscribed lives of the servants and working class than the upper class Vermeer family.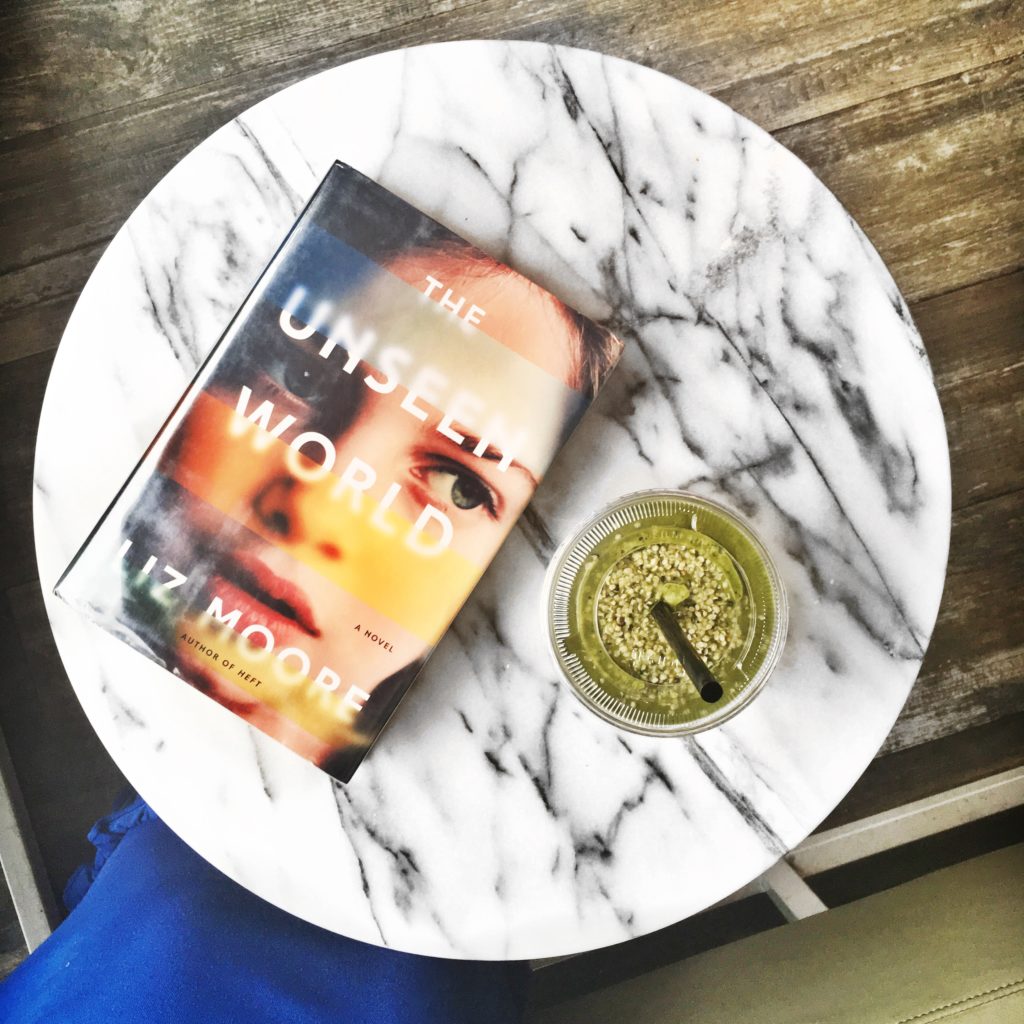 The Unseen World by Liz Moore (W.W. Norton 2016)
"Humans are not incredibly creative as a species; their questions tend to become repetitive."
*
A smart girl loves her smart dad — who's working on a computer that can converse like a human. Then the dad gets Alzheimer's — and the girl starts to discover her dad may not be who she thought he was. The last chapter of this novel is written from the computer's point of view, which I thought was a cool touch. I picked up Liz Moore's novel for the L.A. Girly Book Club —
__
Get more and more timely book reviews from me on Instagram. And if you have books to recommend, send me a note!