Brief reviews of books by contemporary authors I read this month — along with photos of what I ate while reading. The list is ordered by the level of my enjoyment: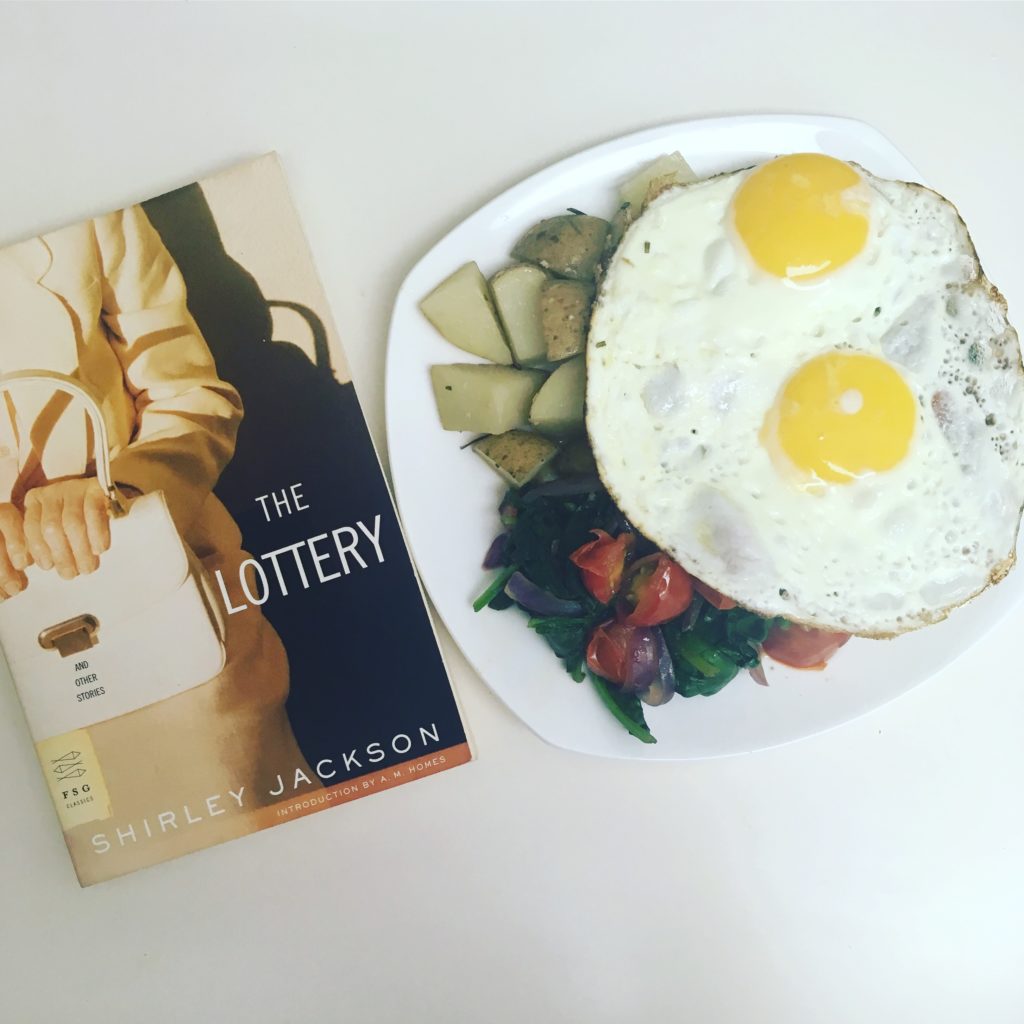 The Lottery and Other Stories by Shirley Jackson (FSG, 1949)
"They want attention and praise and sometimes they'll do almost anything."
*
Fuck I love Shirley Jackson. I love the creepy ways she reveals the cruel violent minds of children especially — a boy excited by the thought of strangling then chopping up his little sister to bits, two sibling filled with glee at the prospect of killing the family dog with a collar of nails. There's also a story about a woman who goes on vacation to NYC — and slowly starts freaking out at the random violence of the city until she's immobilized by anxious panic attacks. Obviously, this was the perfect read before flying to NYC on book tour!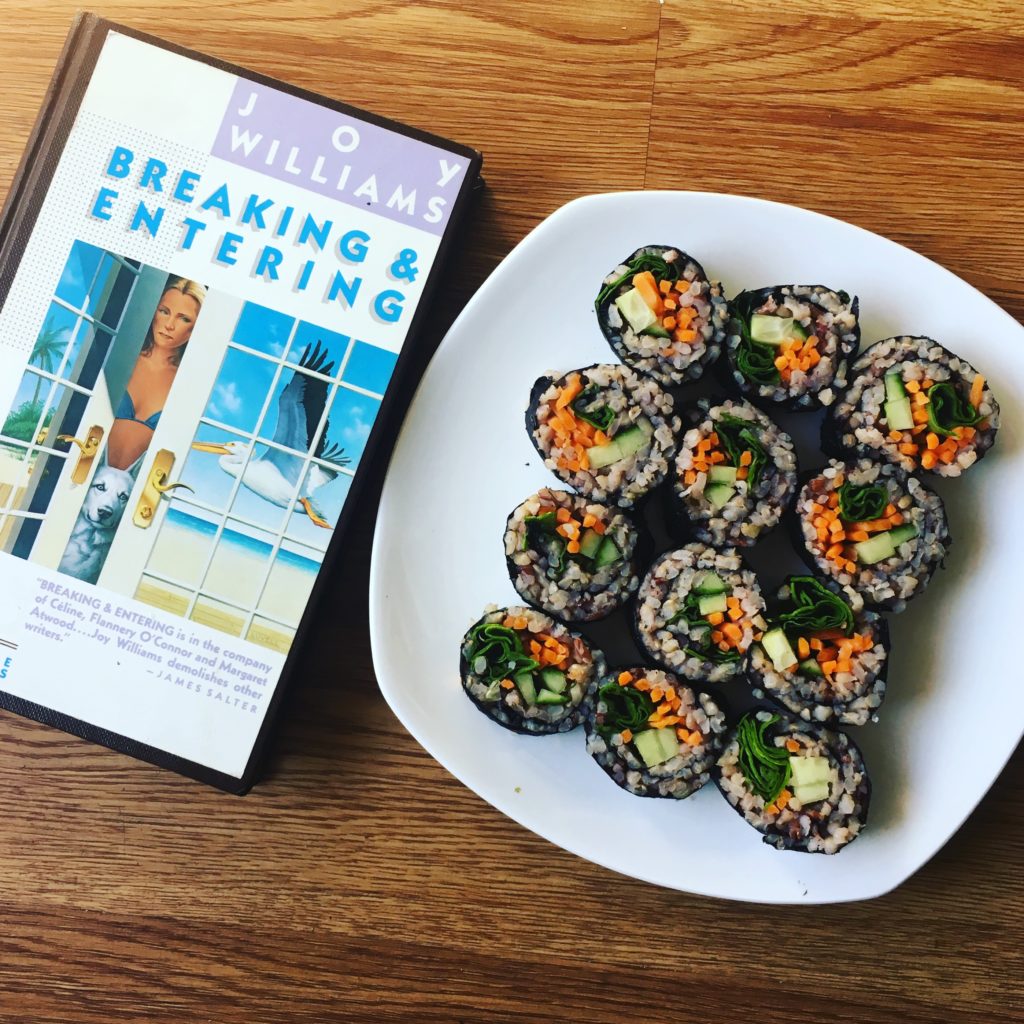 Breaking and Entering by Joy Williams (Vintage, 1988)
"Years pass as moments do. And the moments of the past are stones behind her, over which she stumbles forward."
*
I love Joy William's writing: spare, exact, disturbing. Liberty and Willie are drifters, breaking into strangers' vacation homes and living in them a while — but Willie is turning stranger and stranger, spouting weird philosophies and disappearing for days at a time. There's the disconnectedness of vacation communities, the intimate revelations of total strangers, and sudden, brutal acts of violence. Fantastic summer reading.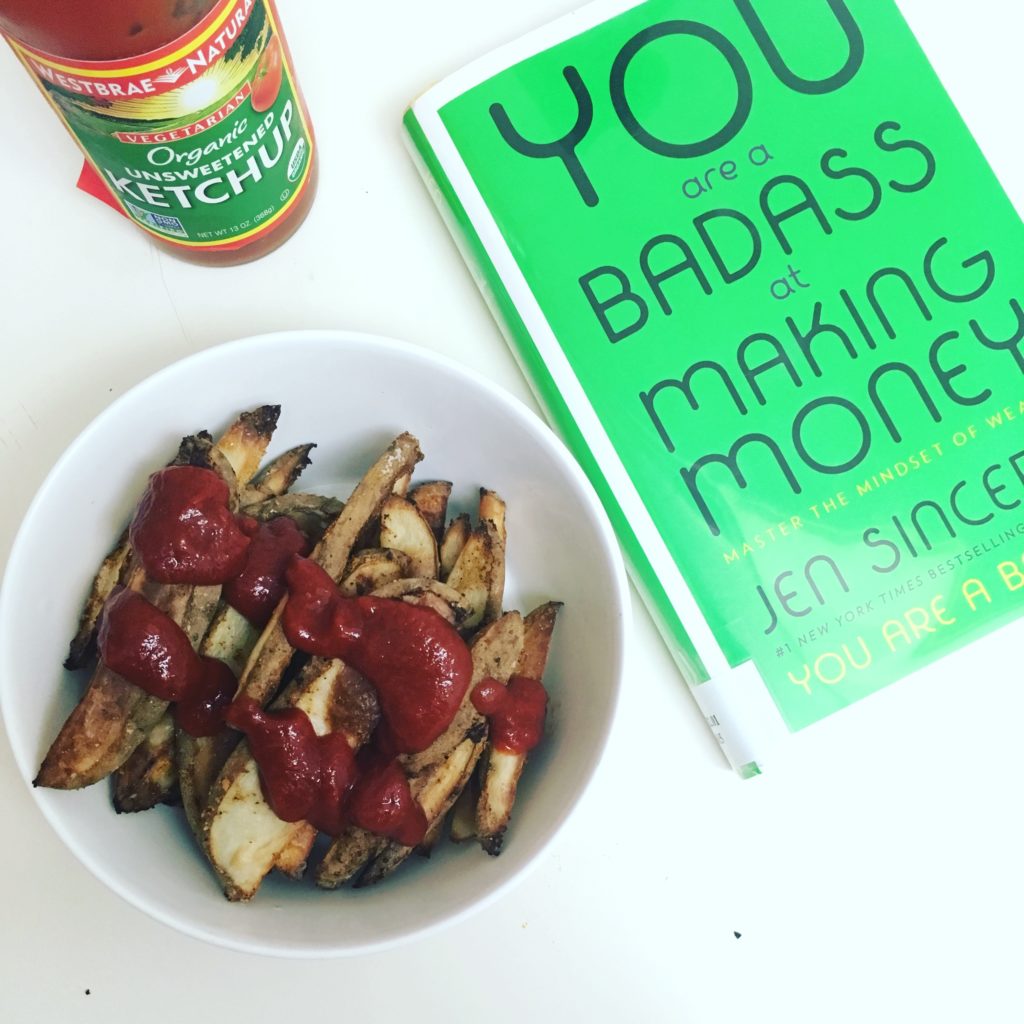 You Are a Badass at Making Money: Master the Mindset of Wealth by Jen Sincero (Viking, 2017)
"People are to money what a French fry is to ketchup: They're just the conduits."
*
Jen Sincero's latest book is inspiring and motivating. I actually picked up Jen's first book, You Are a Badass, a few years ago because she and I have the same agent. She has made him a lot more money than I have so far but that will change now that I've read this book and am putting it into action!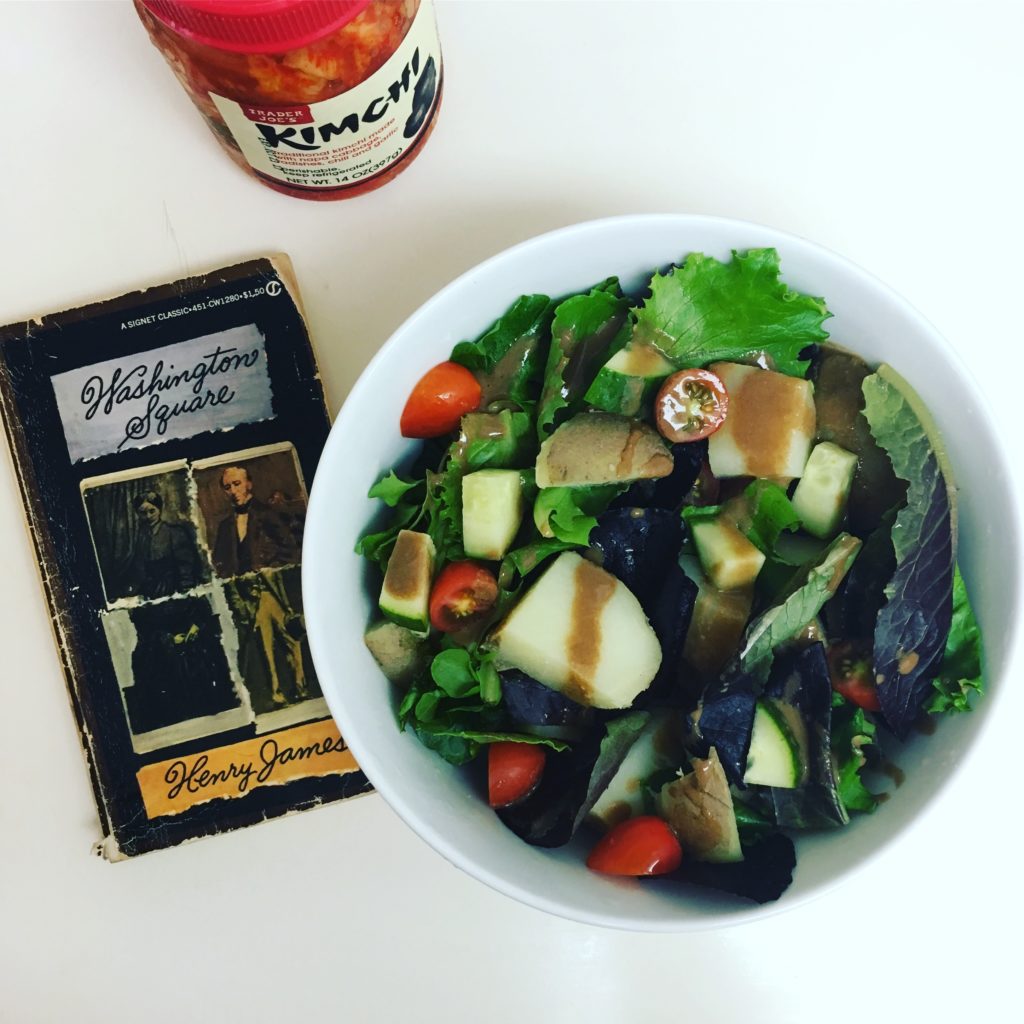 Washington Square by Henry James (Harper and Brothers, 1880)
"She watched herself as she would have watched another person, and wondered what she would do."
*
The way Henry James finely sketches his characters really carried me through this novel about a plain but rich girl who falls in love with a cute guy — who ditches her once it's clear the girl's father would disinherit her should she marry him. Spoiler: The girl then snubs her father as well as all other men who express an interest in her, living out her days alone with her aunt. In a way it could be read as a feminist novel — or a cautionary tale against the impulse to withdraw / reject people after a painful event….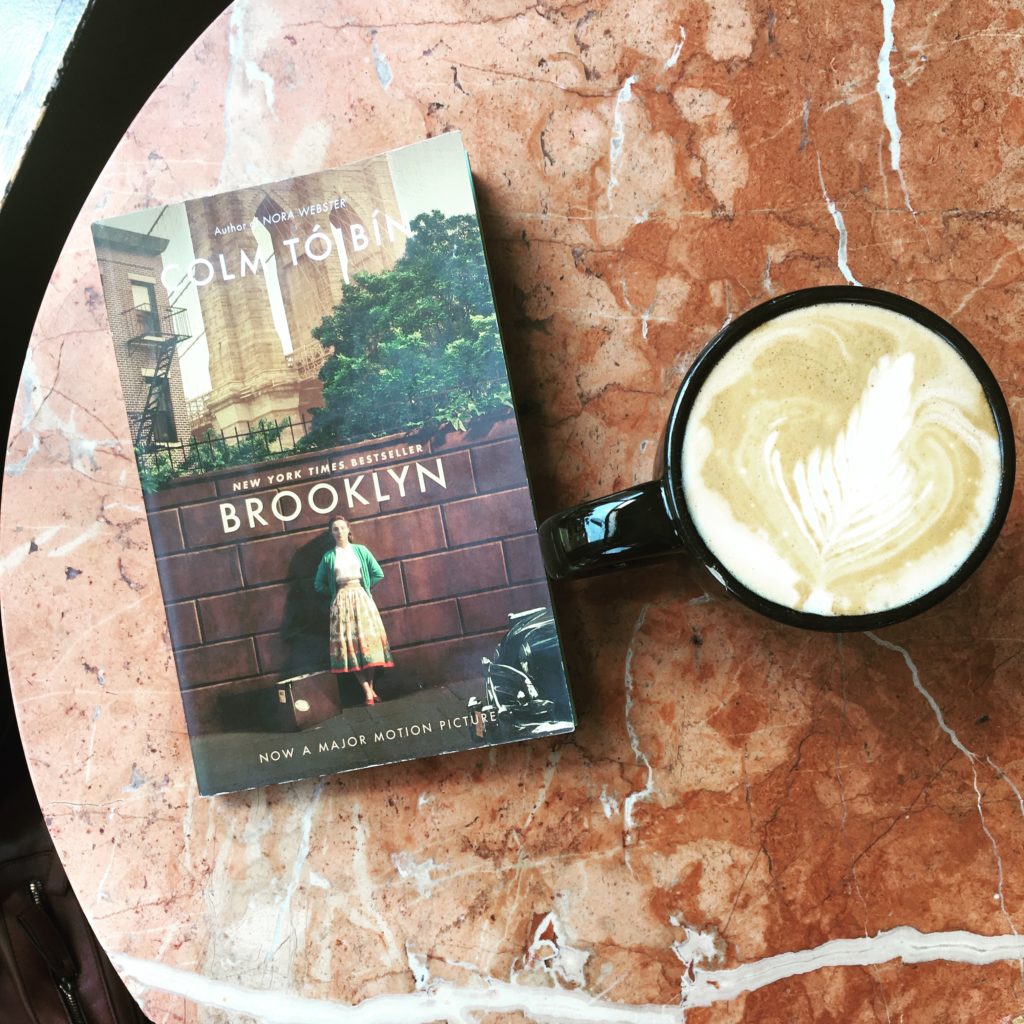 Brooklyn by Colm Tóibín (Scribner 2009)
"For each day, she thought, she needed a whole other day to contemplate what had happened…."
*
Set post WWII, Colm Tóibín's Brooklyn tells the story of Eilis, a young Irish girl from a tiny town who is made to leave everything behind and move to Brooklyn for a job at a department store. In many ways Eillis's life — while with hardships — is a charmed one, with kind friends and strangers often going out of their ways to help her out, with one happy opportunity after another coming her way. I would guess not all immigrants to the US in that time had things go so smoothly. Incidentally I got to hear Colm speak at a Live Talks LA event a few weeks ago, which inspired me to pick up this work.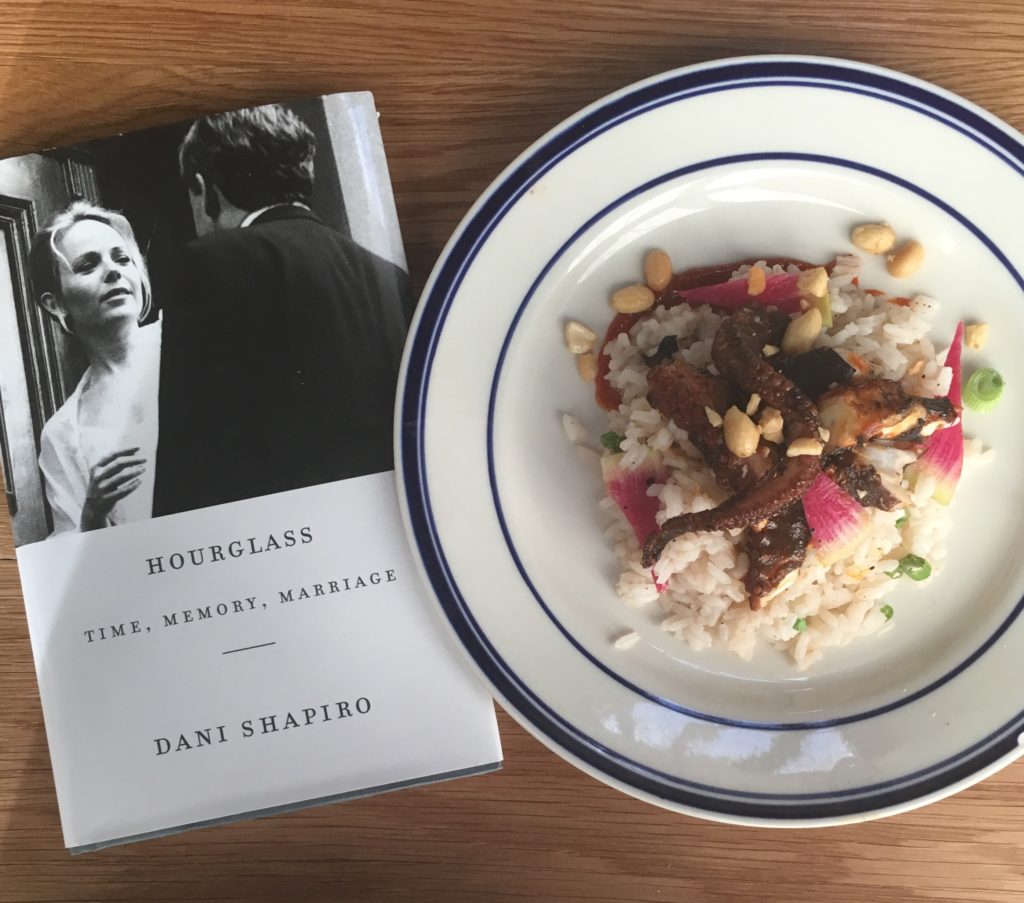 Hourglass: Time, Memory, Marriage by Dani Shapiro (Knopf, 2017)
"The city still feels like mine…. Wherever I go–in every neighborhood–I catch younger versions of myself disappearing around corners."
*
Dani wrote this about revisiting New York in this latest memoir — a fragmentary and often touching mediation on the way marriage shapes you and your partner. Even for a memoir, there was a lot more navel-gazing in this book than I'd expected — Dani spends a lot of time worrying out her Google search results and Instagram feed — but I enjoyed its many poignant, intimate moments.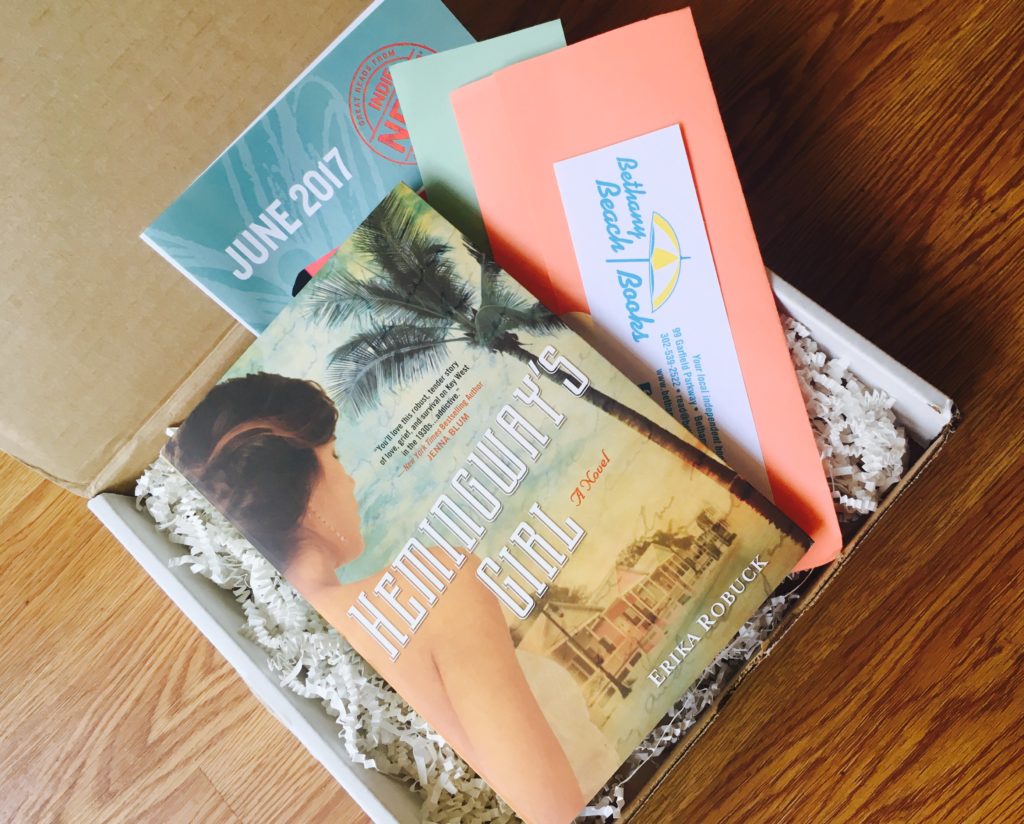 Hemingway's Girl by Erika Robuck (Berkeley, 2012)
"The blue of the sky and the water were almost the same, and the breeze blew the fresh saltwater smell over her."
*
Hemingway's Girl came in The Book Drop, and is about a young girl who starts working as a maid for Earnest Hemingway and his second wife Pauline when they're living in the Key West. There's lovely ocean scenes, race and class conflicts, and a lot of sexual tension.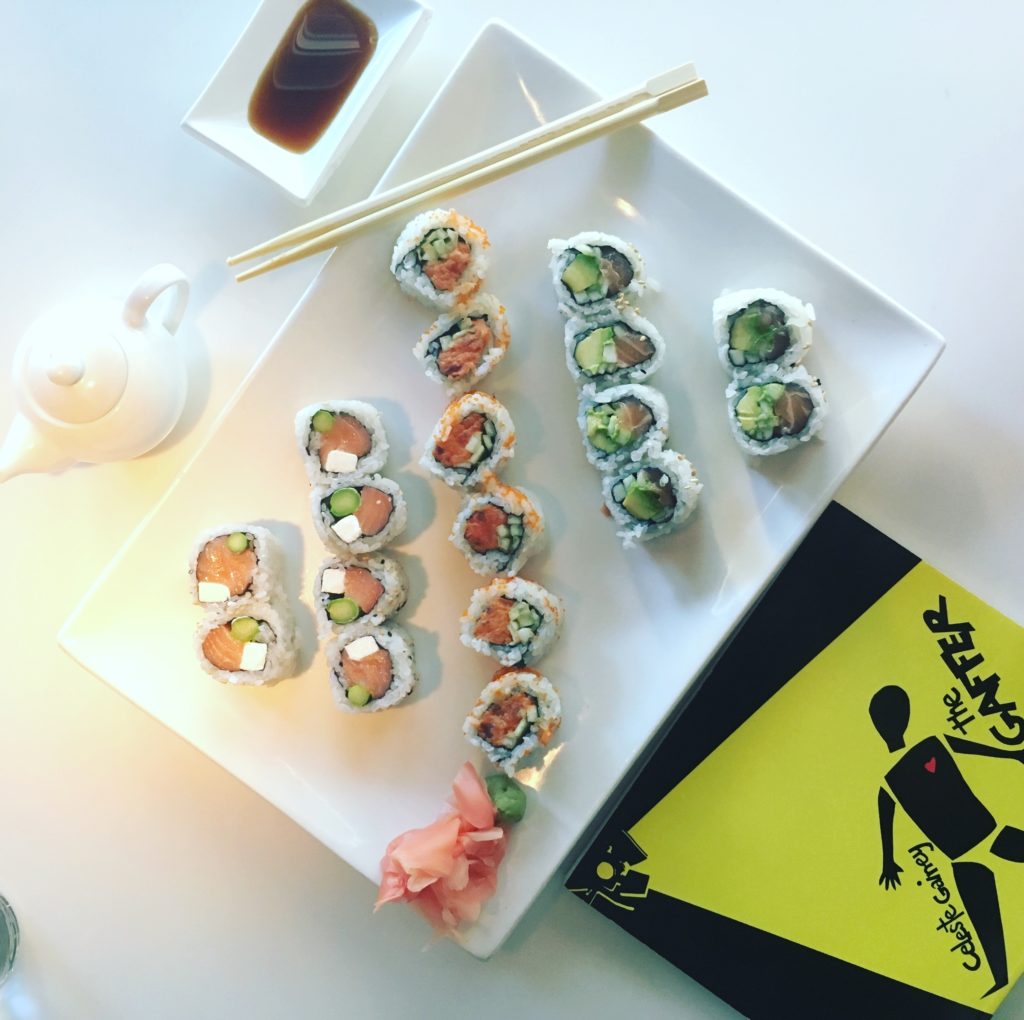 The Gaffer by Celeste Gainey (Red Hen, 2015)
"The house fills with my ringing. / You rise to answer."
*
I got to read with Celeste in Philly earlier this month, which is when I picked up this slim volume. Her poems are about light and filmmaking and love and self-discovery — and Los Angeles, where Celeste lived for a while —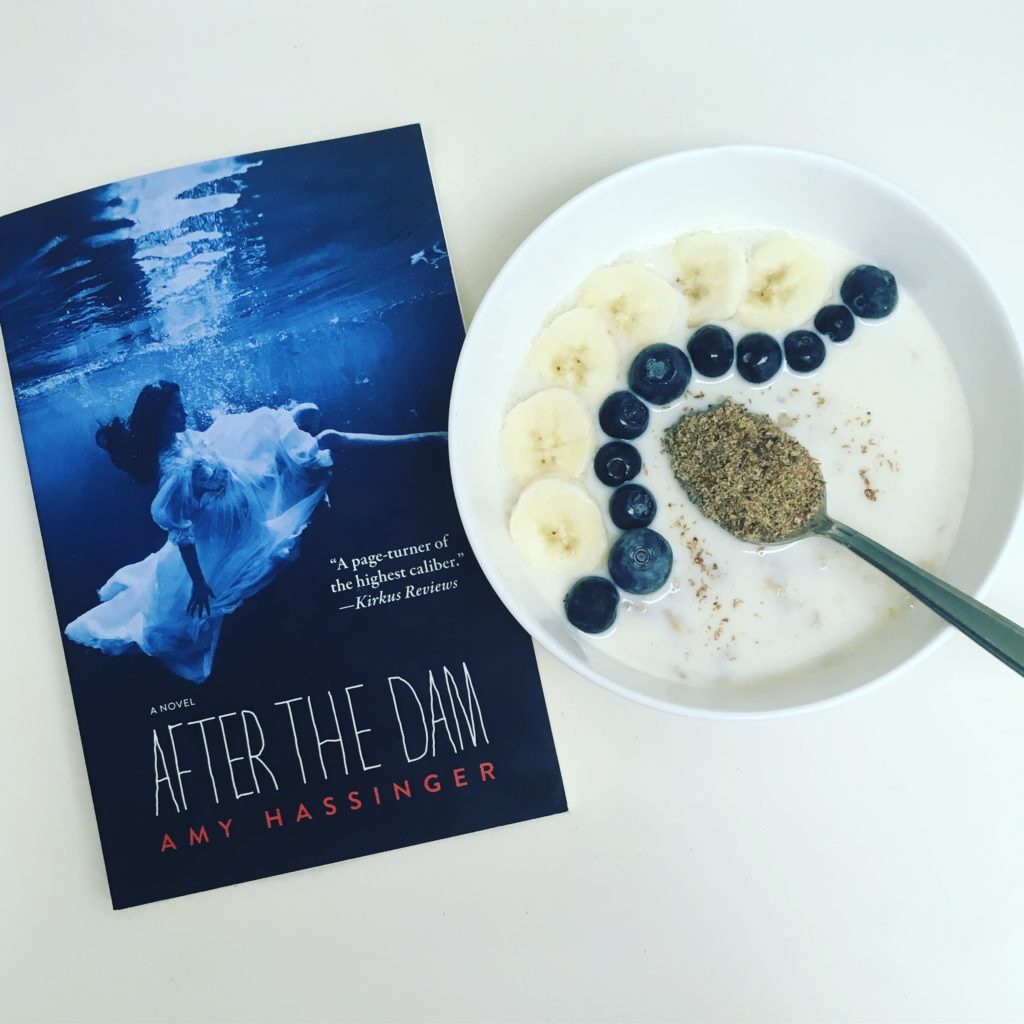 After the Dam by Amy Hassinger (Red Hen, 2016)
"It seemed that they were running down the knife edge of time, both surrounded by and creating the pulsing, tremulous unfolding of it, striving to touch it, hold it, taste it even as it passed into memory."
*
I got to read with Amy Hassinger earlier this month in Brooklyn! Her novel is about a young mother who suddenly runs away from her husband to visit her grandma at her childhood home. There, the mother reconnects with a long-ago ex, questions her marriage, and gets involved in an emotional dispute over family land….
__
Get more and more timely book reviews from me on Instagram.