*** Winner selected! Congratulations to Mariandrea in Los Angeles! ***
Every month, I give away a book I love by an author I admire to one of my newsletter subscribers. Sign up with your email in the right sidebar to be entered to win!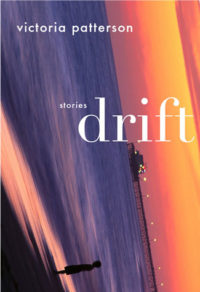 For a glimpse at the darker, grittier side of Newport Beach, pick up Victoria Patterson's Drift: Stories, a collection of 13 interconnected stories featuring an alcoholic community college student, homeless stoner, friendly transvestite, and other colorful, desperate figures — all looking for someone or something to anchor their tumultuous lives.
The stories offer a wry and heartbreaking commentary from the people living in the margins of this affluent town. You'll get a better sense of Newport Beach reading this slim volume than by watching all four seasons of The O.C.
On a personal note, Drift was a big influence on Cake Time, my own forthcoming novel-in-stories — which, like Drift, is a collection of interconnected stories set (mostly) in SoCal. Reading Drift helped me reenvision how to structure my stories into a collection. And Victoria's entire body of work — which now includes three novels — has been a true inspiration to me.
Get a copy of Drift: Stories now, or enter to win one by signing up for my newsletter to the right. Already signed up? Then you're already entered!
Come back mid-month to read a Five Firsts interview with Victoria Patterson!