What is a book club without appies and drinks? Well, I guess it would still be a book club, technically. But if you prefer your literary discussions to take place over wine and cheese plates at a fun spot in the city, join the L.A. Girly Book Club.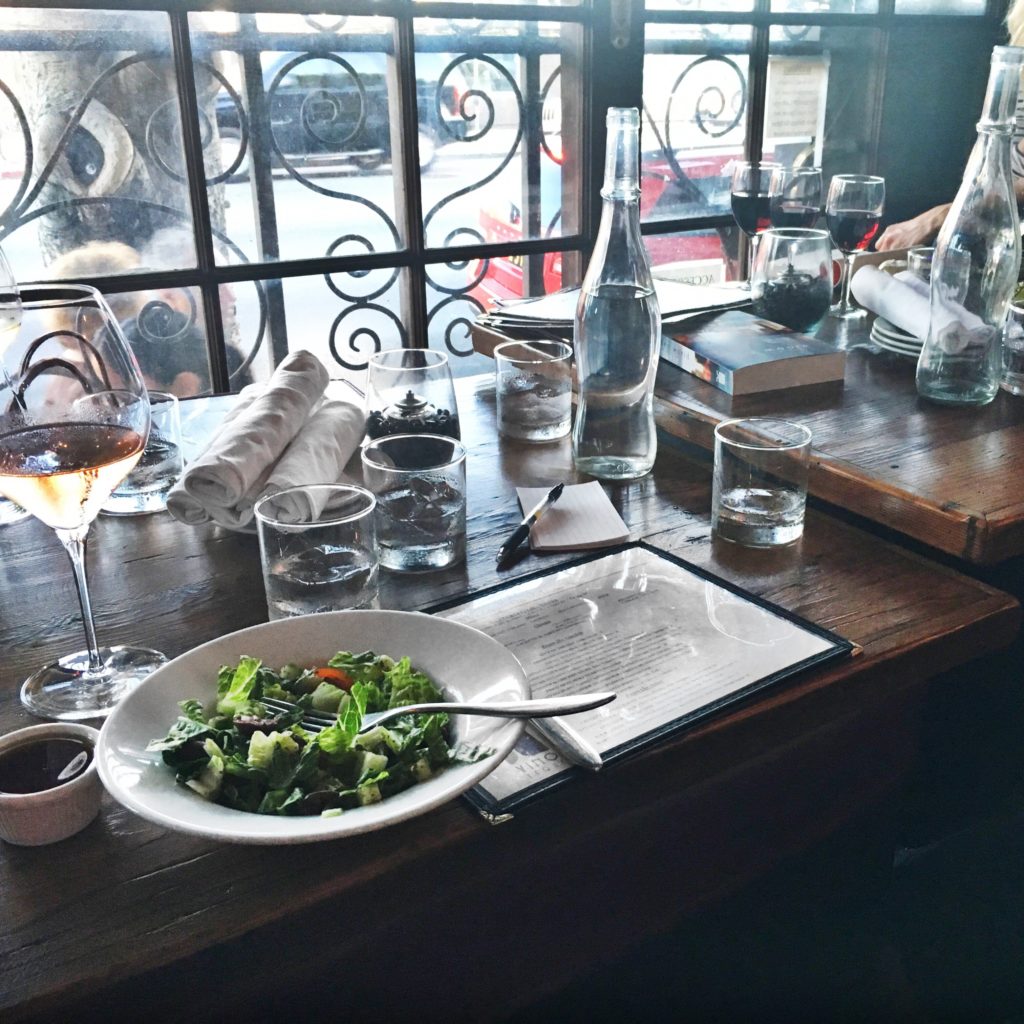 The Girly Book Club's actually a global group, with groups meeting from Seattle to Singapore, all discussing the same book. Most of the novels are by female authors, ranging from the more literary to chick-lit-ish to thrillers like Liane Moriarty's What Alice Forgot.
Last month, the pick was Yaa Gyasi's Homegoing (my microreview here)! The L.A. chapter's organized by Janie, who picks out a different fun bar or restaurant for each meeting. I joined eight other girls at Vinoteque in West Hollywood for a lively conversation about identity and singing and feminism and work. At the end of the meeting was a raffle for a copy of the following month's book — then we chatted and socialized over more drinks before calling it a night.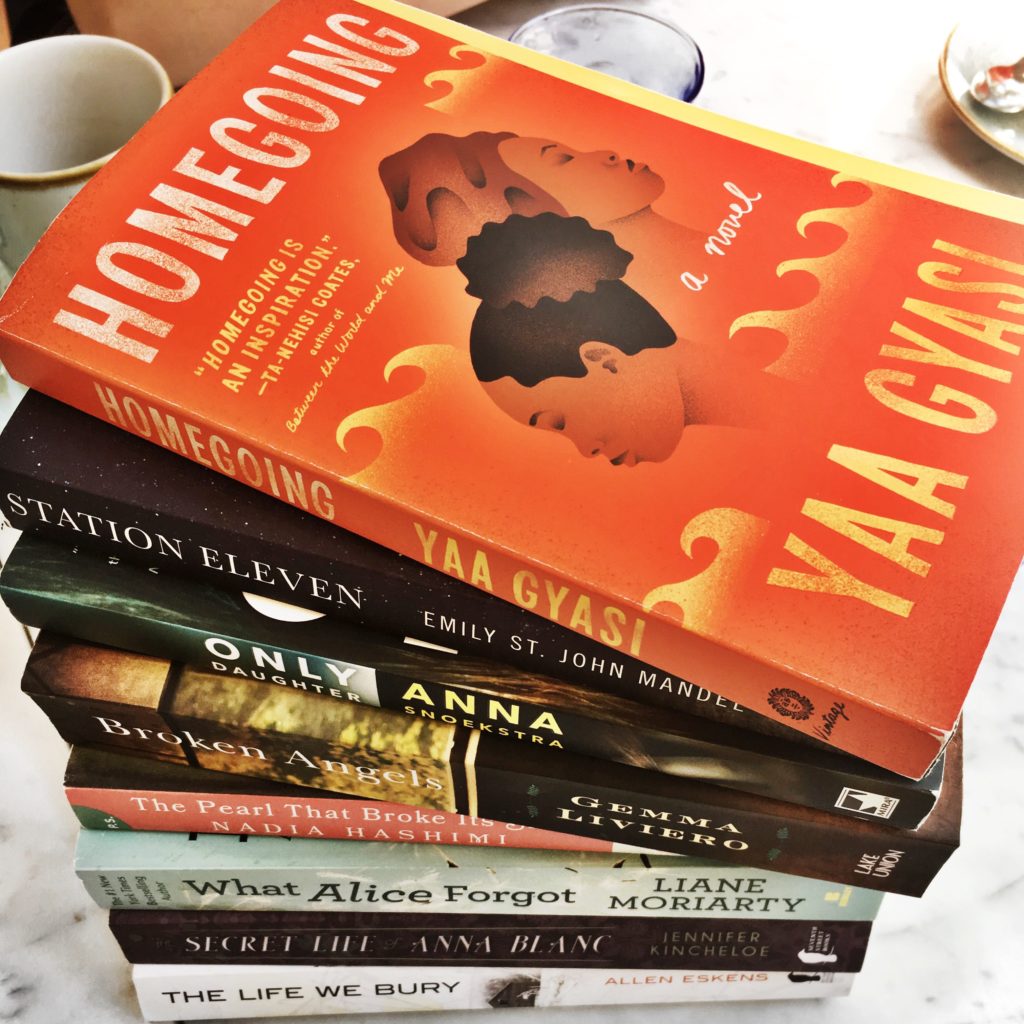 With most of the girls in their twenties and thirties, this book club skews much younger than say, the West Hollywood Women's Book Club. And — thanks to a $5 fee per meeting, paid in advance via Meetup — the girls RSVP and show up!
One extra fun aspect of the Girly Book Club is the followup event planned between the book club meetings. Often, the events tie in to the latest book. All the cookies in My Grandmother Asked me to Tell You She's Sorry, for example, inspired a cookie snack break at the Milk Jar. The followup for Homegoing — a girly brunch at The Butcher, The Baker, The Cappuccino Maker — was less related to the book but fun nonetheless —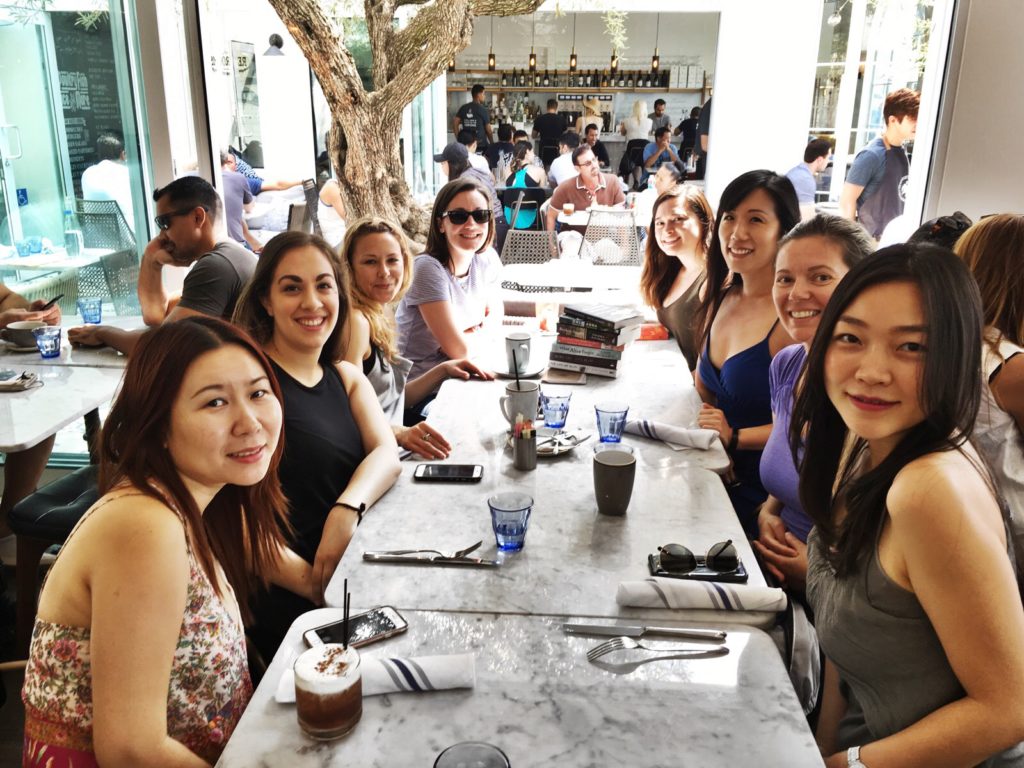 I got the vegan grain bowl, with lentils and quinoa, marinated tofu, avocado, alfalfa, carrot salad, and bright summer citrus —
Want to join the next meeting? July's Girly Book Club Meeting happens Wed., July 19 at Mardi Restaurant. We'll be chatting about The Unseen World by Liz Moore. See you there!
L.A. Girly Book Club. Different locations around the city. Third Wednesday of every month at 7 pm.
Earlier:
6 Book Clubs in Los Angeles to join in 2017
7 Best public libraries in Los Angeles for writers