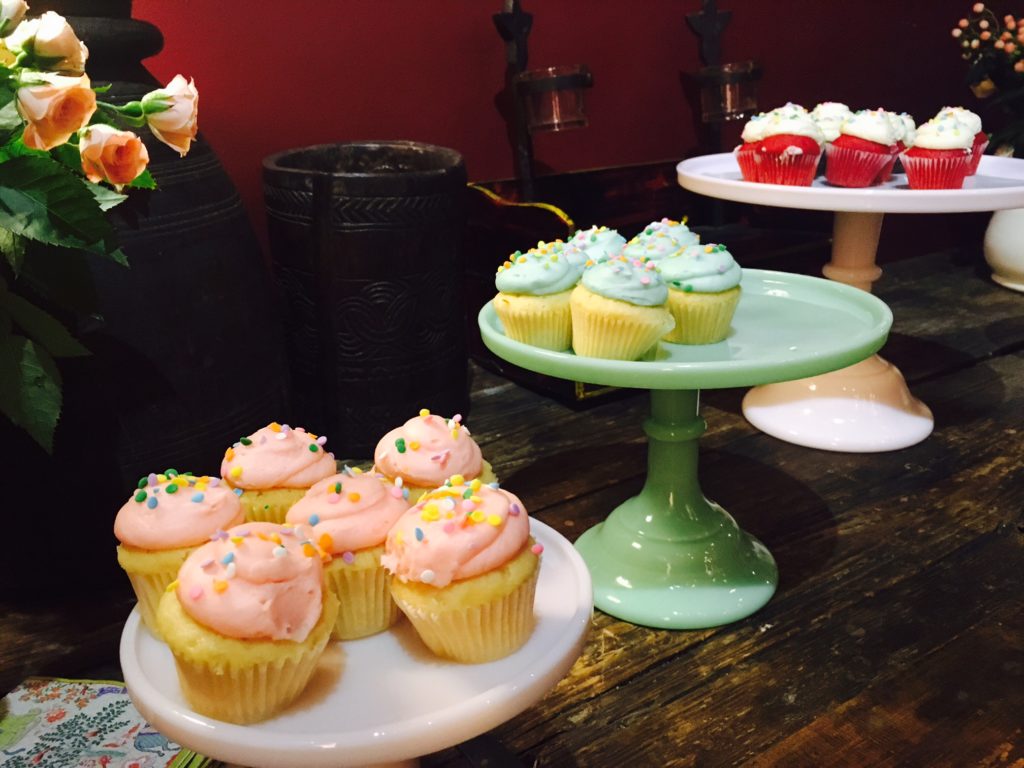 Feed your literary soul — and your sweet tooth too! One Sunday a month in Santa Monica, the Library Girl reading series treats you to cupcakes before entertaining you with a themed lineup of readers — all in the lovely, intimate Ruskin Group Theatre.
In fact, the first Library Girl event of the year earlier this month had not just cupcakes, but tacos and gorditas too. We all ate a full meal (there was a cash bar too) while mingling out front and in the lobby — then filled the little theater for the readings.
Who is the Library Girl? That would be Susan Hayden (below), who's been organizing this series for half a decade now! Each month's event has a theme, and January's was Weird Scenes Inside The Goldmine — the subtitle for the recently-published anthology, Los Angeles In The 1970s.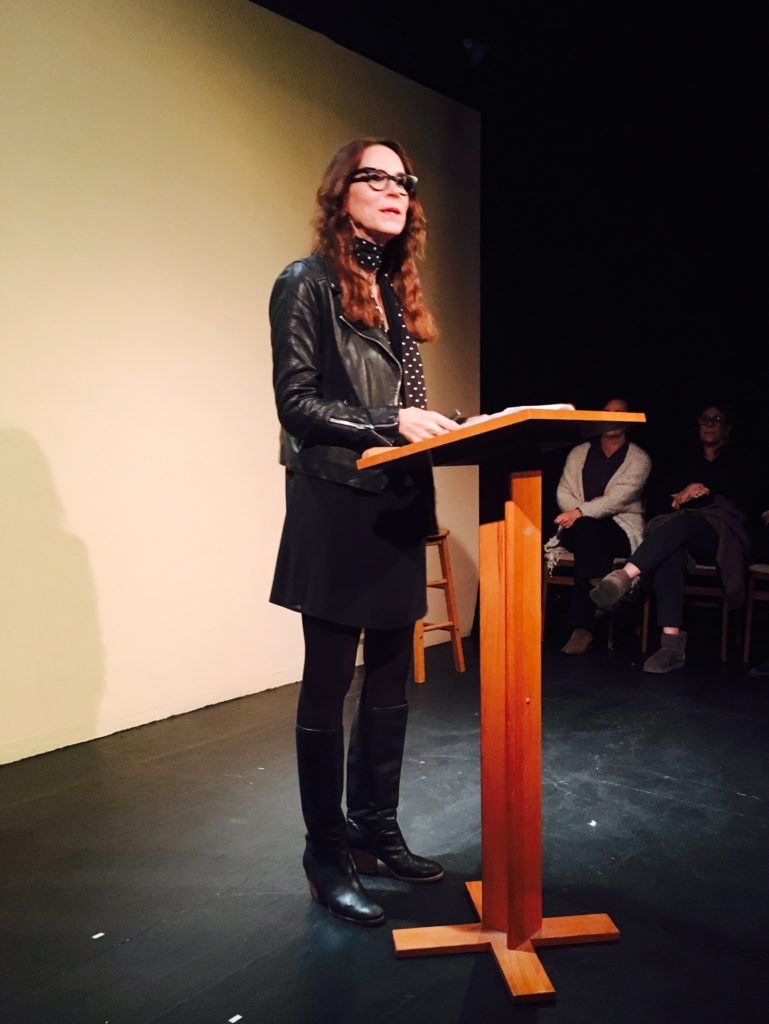 After an introduction by Susan — and a musical performance by her son, Mason Summit — a half dozen contributors read an eclectic mix of work from the anthology: Deanne Stillman's hilarious musings on perfectly manicured gas station gardens, Jim Natal's thought-provoking poetry, and much more.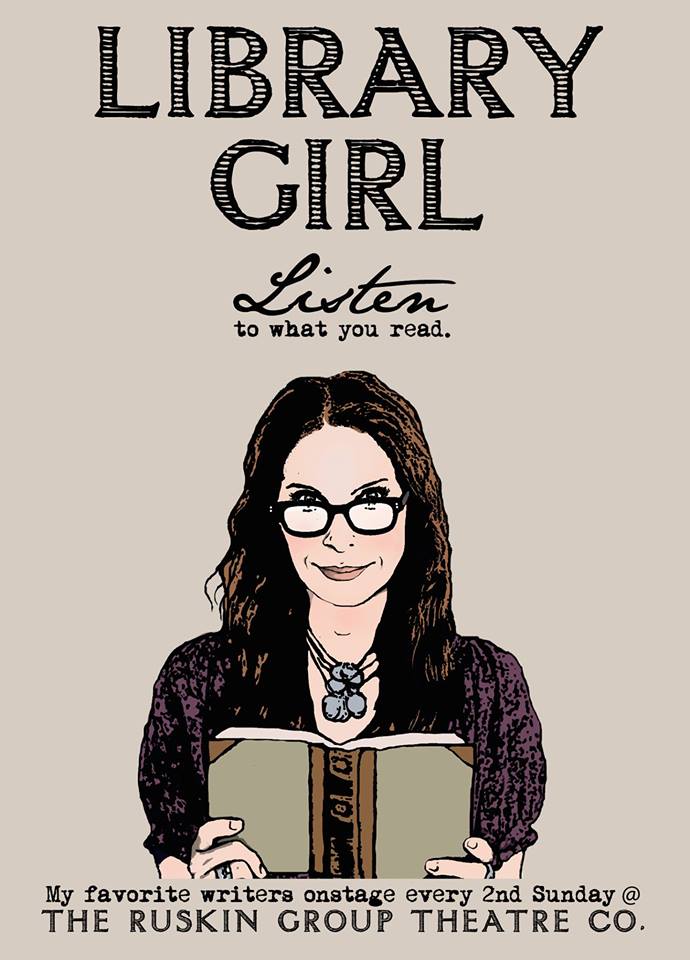 The next Library Girl event, titled First Time Ever I Saw Your Face, will have a Valentine's Day theme, featuring couples reading — and of course, sweet desserts. Go hear Jesse Welles Nathan and Stephen Nathan, Lin Benedek and Tom Benedek, Claire Holley and Chad Holley, Beth Ruscio and Leon Martell, Celeste Wesson and Robert Ward!
Tickets are $10 — all of which is donated to Ruskin Group Theater. I recommend buying them in advance through the Ruskin's website, because the event can sell out.
Library Girl. Second Sunday of every month, 7 pm – 10 pm. Ruskin Group Theatre, 3000 Airport Ave., Santa Monica.