Ever wonder how novelists are treated at the Oscars? At a Live Talks Los Angeles event on Monday, Colm Tóibín dished on his experience attending an Academy Award after his novel Brooklyn was made into a film.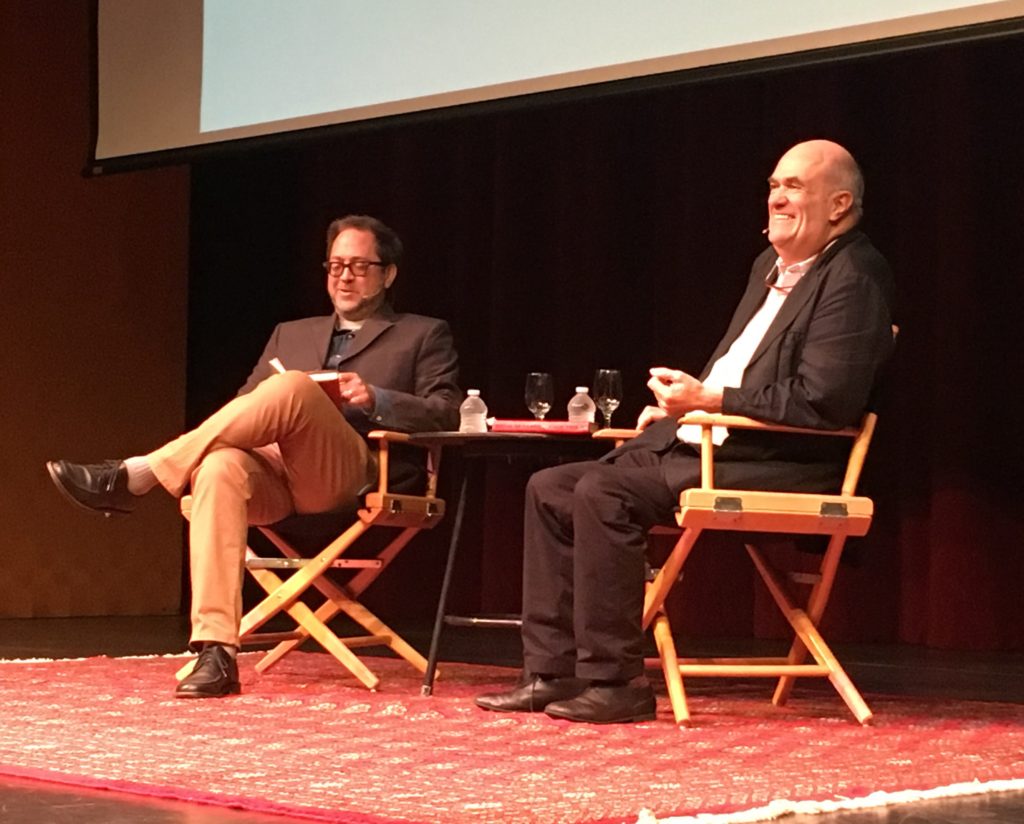 "If you're a star up for an Oscar, you go in one door, and if you're a just a novelist … you go in another door. And it's not just the red carpet. There's no carpet!"
Colm Tóibín was paired with arts and cultures writer Scott Timberg for a wide-ranging conversation that covered everything from Brexit to Miro to Irish history to Elizabeth Bishop to Colm's own latest novel, House of Names. It was a pretty inspiring time — and my first time at a Live Talks Los Angeles event, a speaker series that's been bringing authors and other thought leaders to L.A. for seven years.
And conveniently for me, most of the events happen on the westside; Colm's event was at the Ann and Jerry Moss Theatre at New Roads School. Sadly I learned of the series only recently — or I would have gone to the conversation between Jami Attenberg and Cynthia D'Aprix Sweeney earlier this year!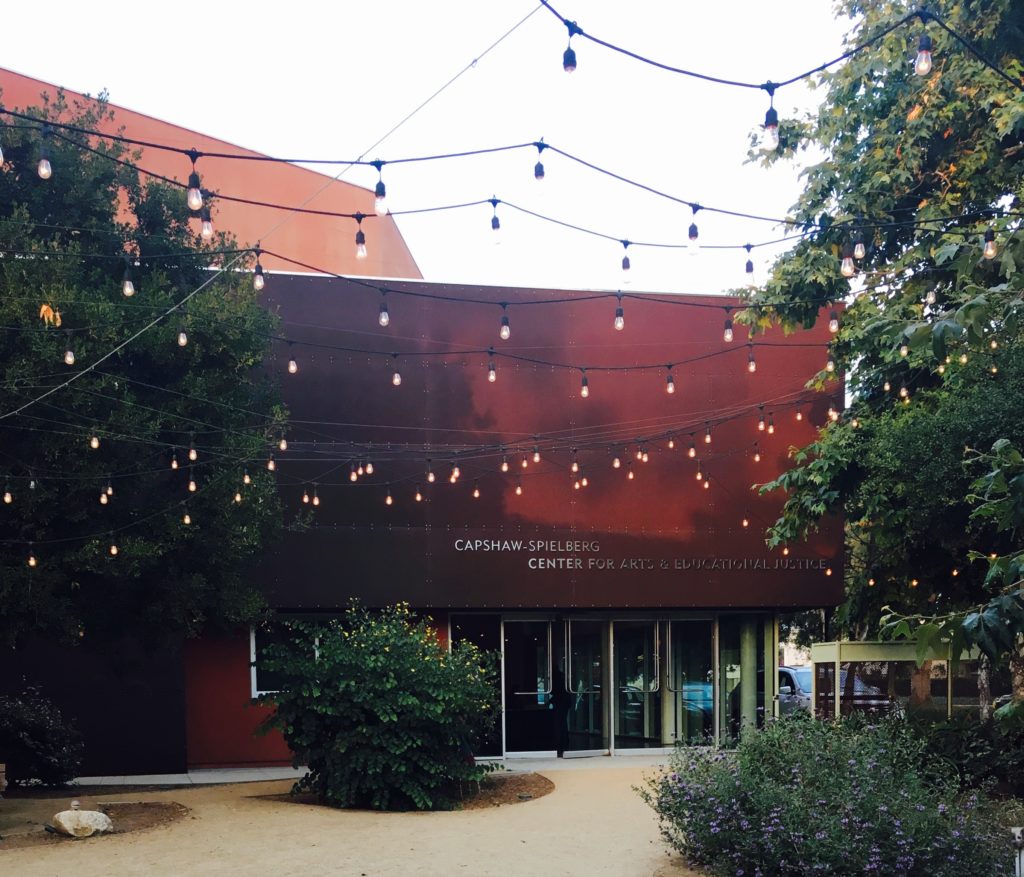 Founded and produced by Ted Habte-Gabr, Live Talks LA somehow actually gets people to pay good money to see and hear writers of literary fiction. A general admission seat for Colm's event cost $20, but tickets went up to $95 for literatis who wanted admission to the pre-event reception, a reserved section seat at the talk, and a copy of Colm's book for the post-event signing.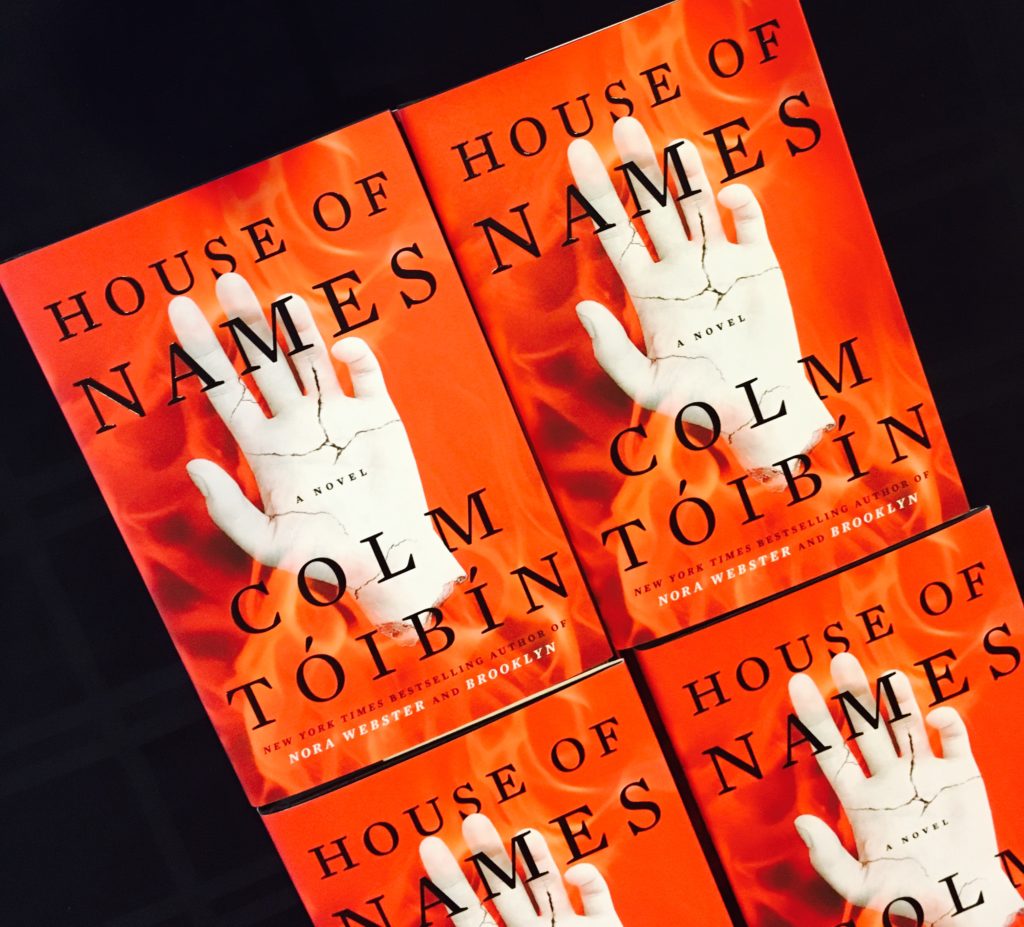 Can't afford the admission? Live Talks LA records all its events and puts them on its website. Plus, Live Talks LA has a free Newer Voices series, which highlights debut or early career authors. The next event in that series is An Evening with Nathan Hill, author of The Nix, happening June 26 at the Santa Monica Main Public Library.
In addition to novelists, Live Talks LA also brings in other well-known names. Kareem Abdul-Jabbar, for example, is the featured speaker at an event tonight! Other upcoming speakers include meditation teacher Jack Kornfield and Senator Al Franken. Get on the Live Talks LA email list to hear about them all —