I'd made a vague New Year's resolution to hike more often — and done nothing about it — when an email popped into my inbox with this subject: Santa Monica Mountains Hike with Senators Allen and Stern!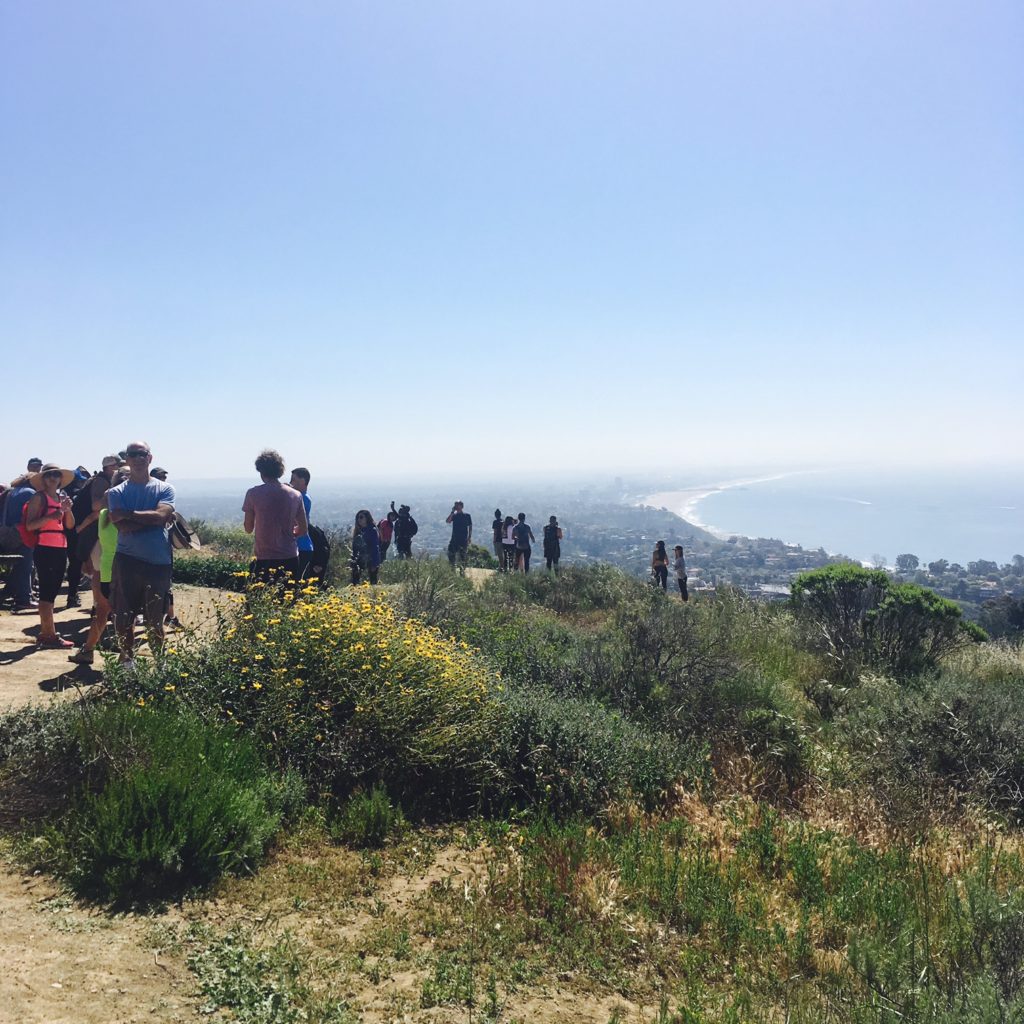 Post-elections, I'd signed up for all my elected officials' email lists, vowing to be more politically engaged. And now, my state senator Ben Allen was inviting me to go hiking:
The Santa Monica Mountains offer exceptional outdoor recreation, with beautiful views and wildlife sightings right in our backyard. Please join Senator Henry Stern and I on Sunday, April 2, for a morning hike in the Santa Monica Mountains. We will be discussing our efforts to preserve state parks, protect open space, and other environmental policy priorities.
I RSVP'd right away — then showed up Sunday morning at the base of Los Leones Trail. I got there a little late but luckily, Senator Henry Stern got there even later, so really I was right on time!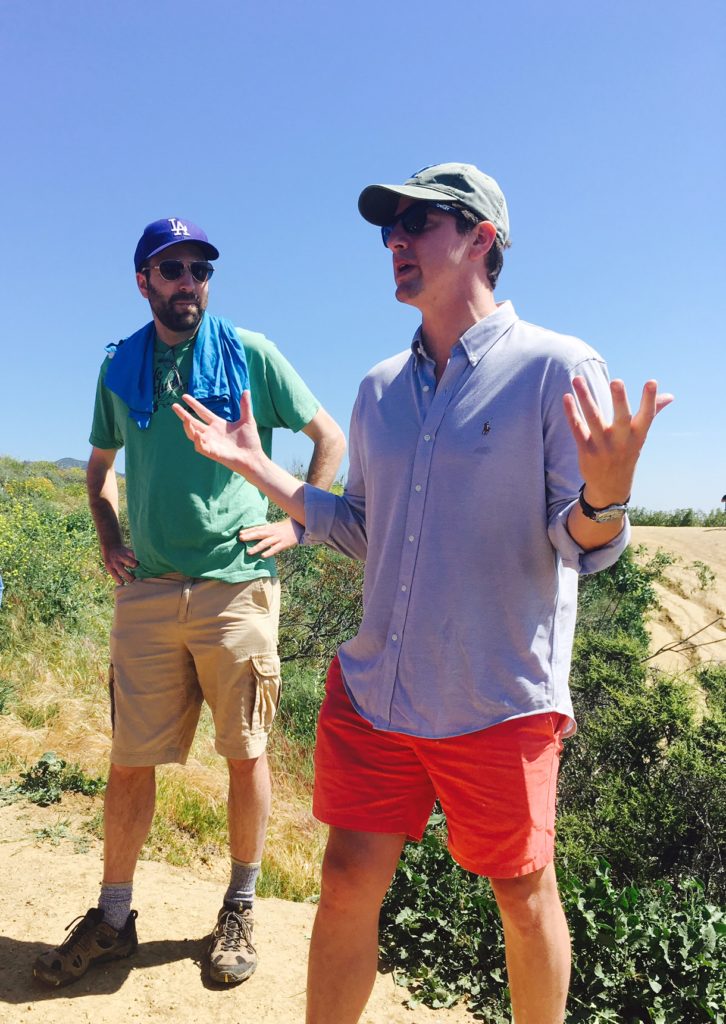 It was a nice pleasant hike up and a gorgeous view from the overlook, where we hung out for a while. The senators (above; Ben left, Henry right) talked about their efforts to protect California's environment — especially from Trump — including SB 49, a bill to "ensure continued protections for the environment, natural resources, and public health in the state even if the federal laws specified in subdivision (a) are undermined, amended, or repealed."
Treepeople founder Andy Lipkis also spoke about the nonprofit's efforts to make Los Angeles more water sufficient by capturing and using our rainfall — instead of dumping all of it into the ocean and spending billions and wasting energy to import water from faraway places.
All in all, it was a really fun way to find out what my senator was focusing on at the state level while meeting my other politically-engaged neighbors and getting a hike in! The flowers were gorgeous, the sun warm, the people friendly. I got a photo with my senator —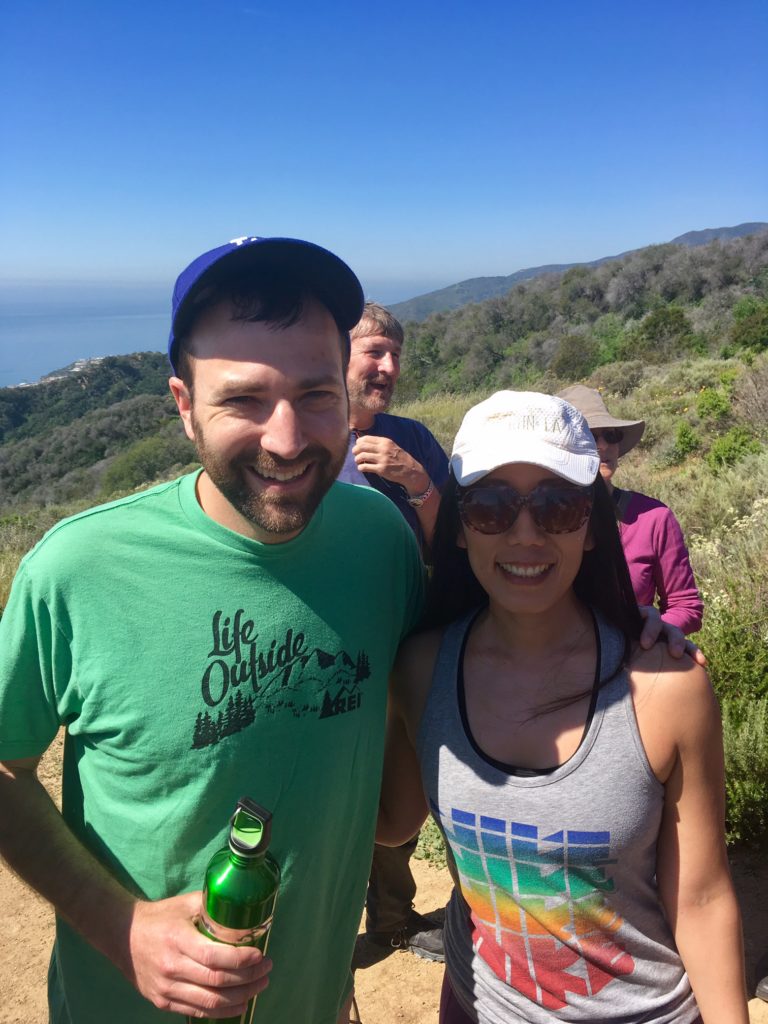 I hope for more hikes like these! If you'd like to hike with your senator, tweet them about it with a link to this post.
And if you want to hike Los Leones Trail on your own in the meantime, here's my advice: Park like right after you turn on to Los Liones Dr.. You'll find a spot a lot more easily, and you'll get more exercise!
Los Leones Trail. 566 Los Liones Dr., Pacific Palisades. Free.