Brief reviews of books by contemporary authors I read this month — along with photos of what I ate while reading. The list is ordered by the level of my enjoyment: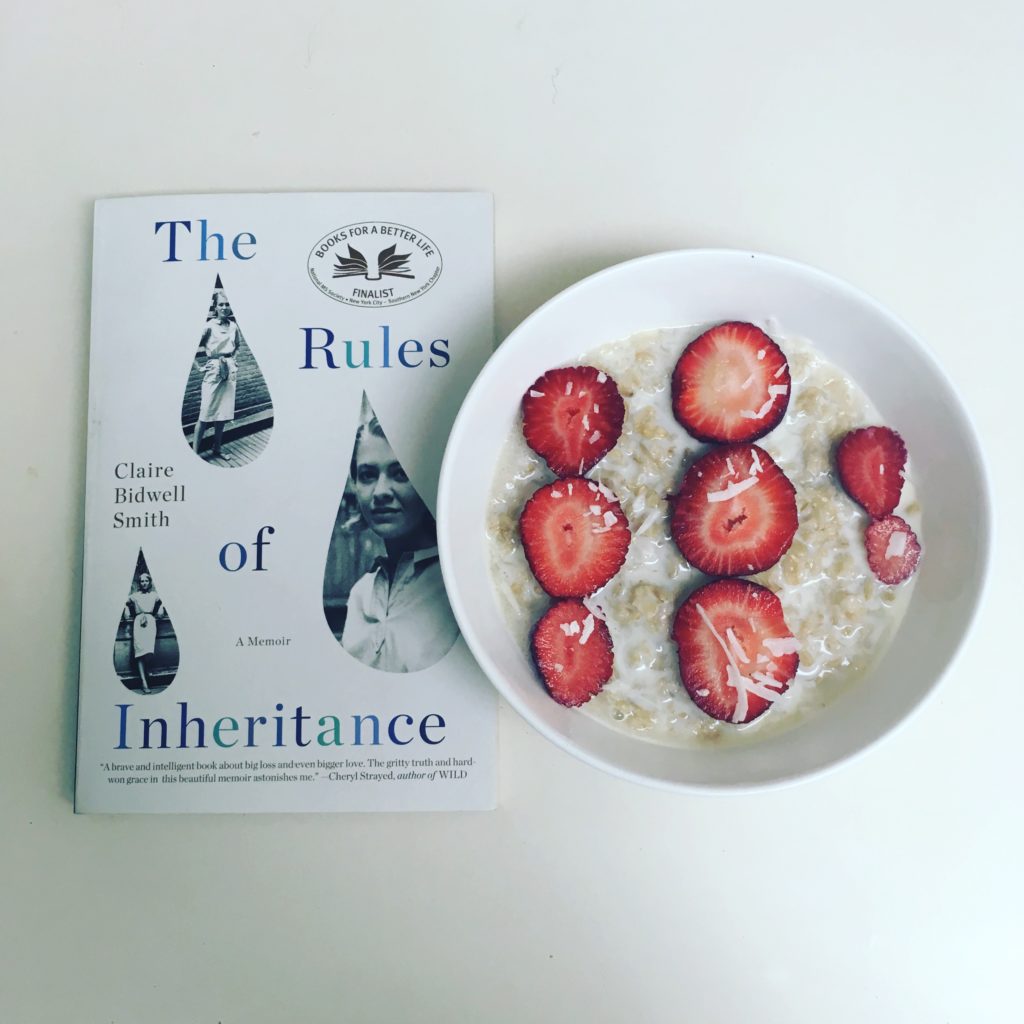 The Rules of Inheritance: A Memoir by Claire Bidwell Smith (Hudson Street, 2012)
"Even in the moments when you don't think you are moving forward, you really are."
*
The Rules of Inheritance is about the deaths of both Claire's parents from cancer — and the painful aftermath of twenty-something Claire's coming to terms with her loss while finding her own place in the world. There's a toxic relationship, copious drinking, and a lot of flailing around — but the story ends on a hopeful, happier note. Claire's one of the three women behind the L.A.-based Story and Soul — and has a new self help coming out next year.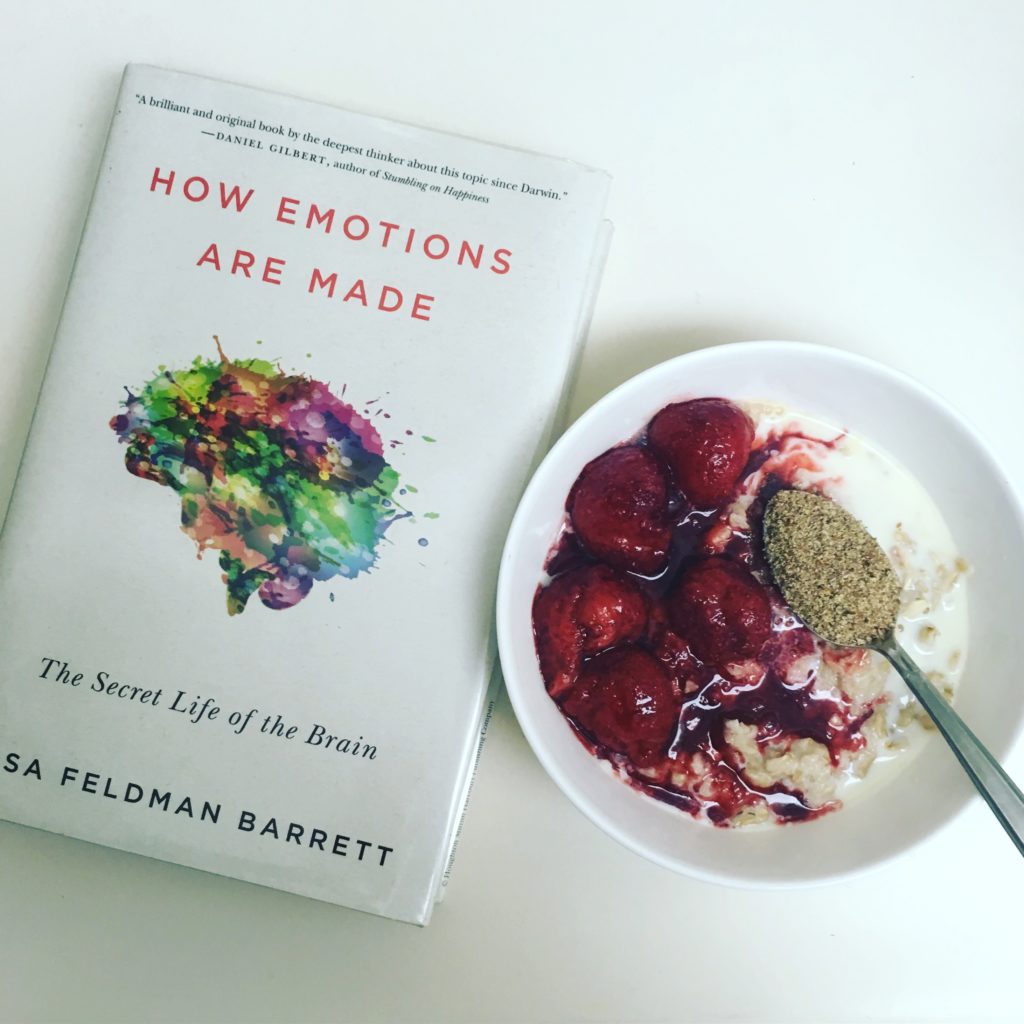 How Emotions Are Made: The Secret Life of the Brain by Lisa Feldman Barrett (Houghton Mifflin Harcourt, 2017)
"Human beings are not at the mercy of mythical emotion circuits buried deep within animalistic parts of our highly evolved brain: we are architects of our own experience."
*
How Emotions Are Made argues that feelings don't just happen to us — we actually play a huge role in constructing them through prediction and interpretation. There's even a very helpful section on how best to calibrate emotions. Interestingly, a lot of that just has to do with living a healthy lifestyle — getting enough sleep, eating well, exercising, etc. — since physical factors really shape our emotions quite a bit. FYI one of my poetry chapbooks is titled Feelings Are Chemicals In Transit —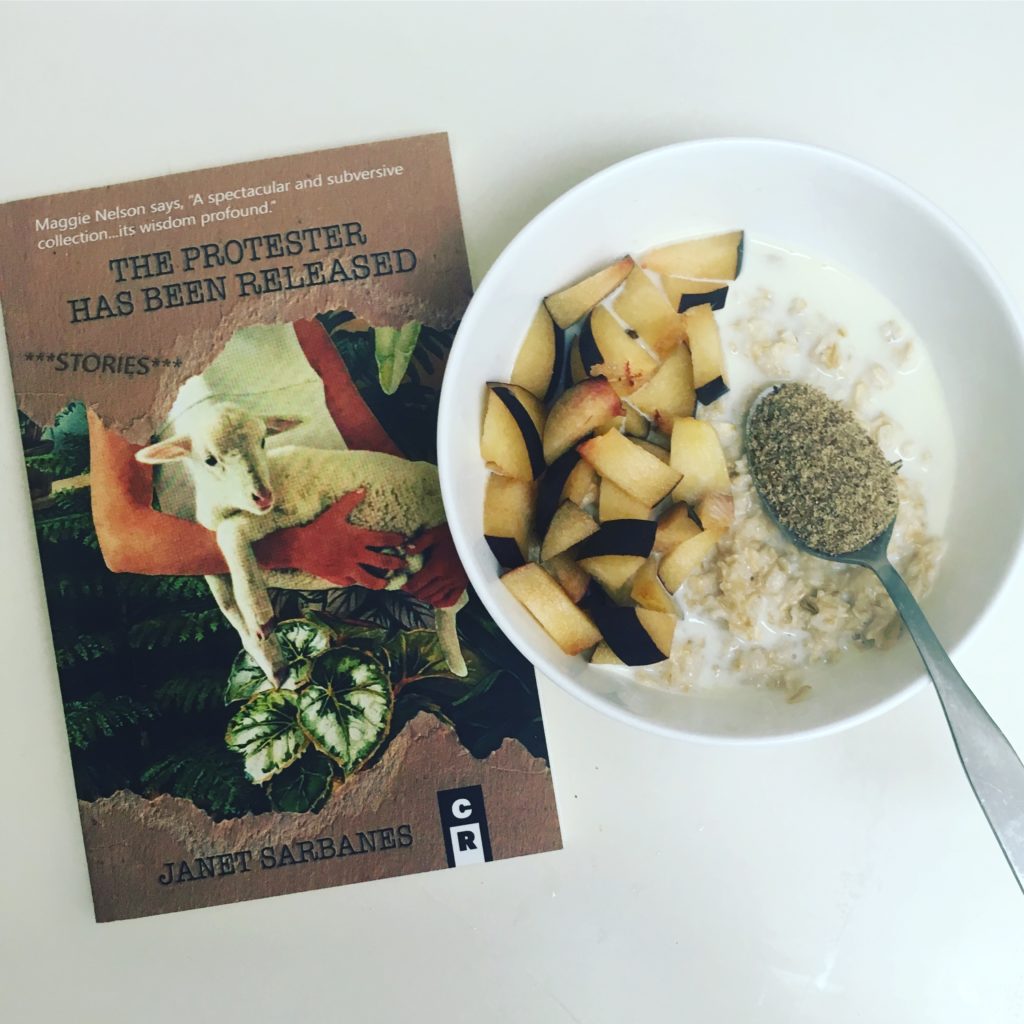 The Protester Has Been Released by Janet Sarbanes (C&R, 2017)
"Yes, there comes a time when you have to look at your life and ask yourself, can I do better than this?"
*
Janet Sarbanes's collection features smart incisive stories about scientific experiments, political apathy, climate change, and other human foibles. Many of the stories are written from an animal's wise, world-weary, yet innocent point of view. Get ready to see life from the perspective of Dolly the cloned sheep, Laika the dog shot into space, and Koko the chimp.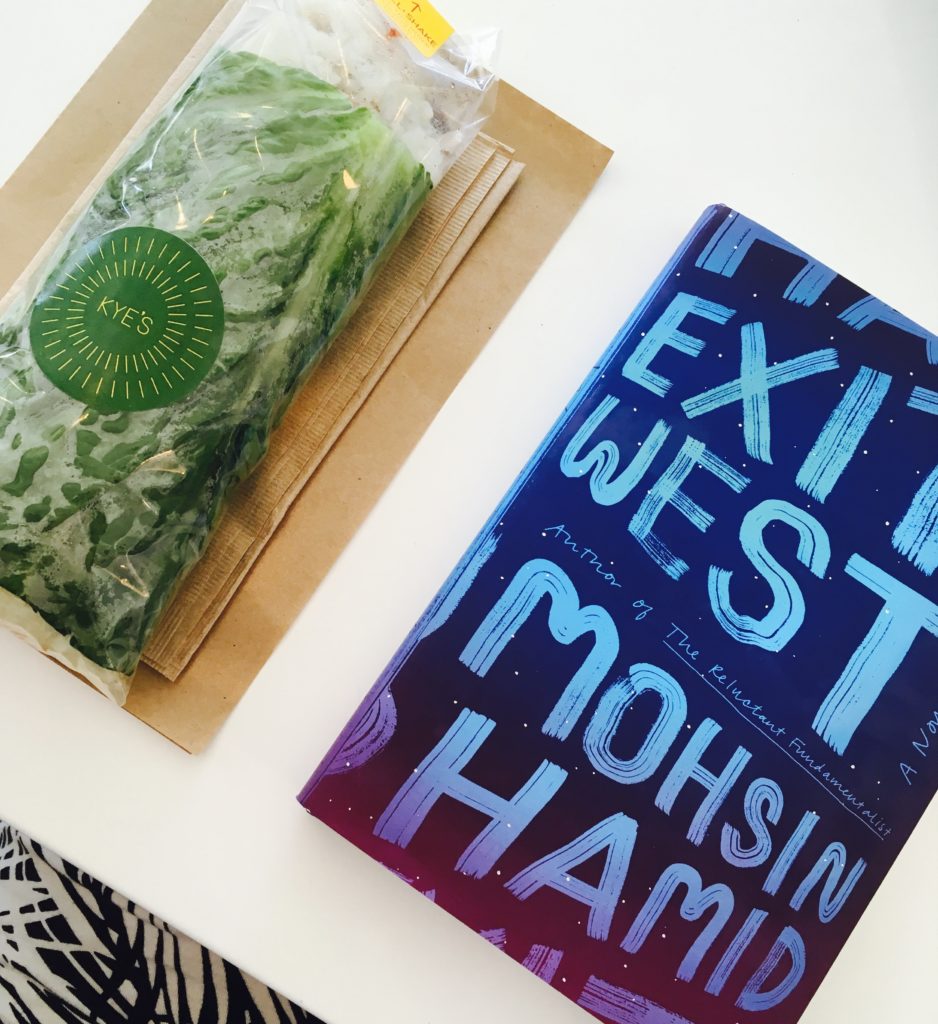 Exit West by Mohsin Hamid (Riverhead, 2017)
I reviewed this lauded book for The Los Angeles Review. Read all my thoughts there —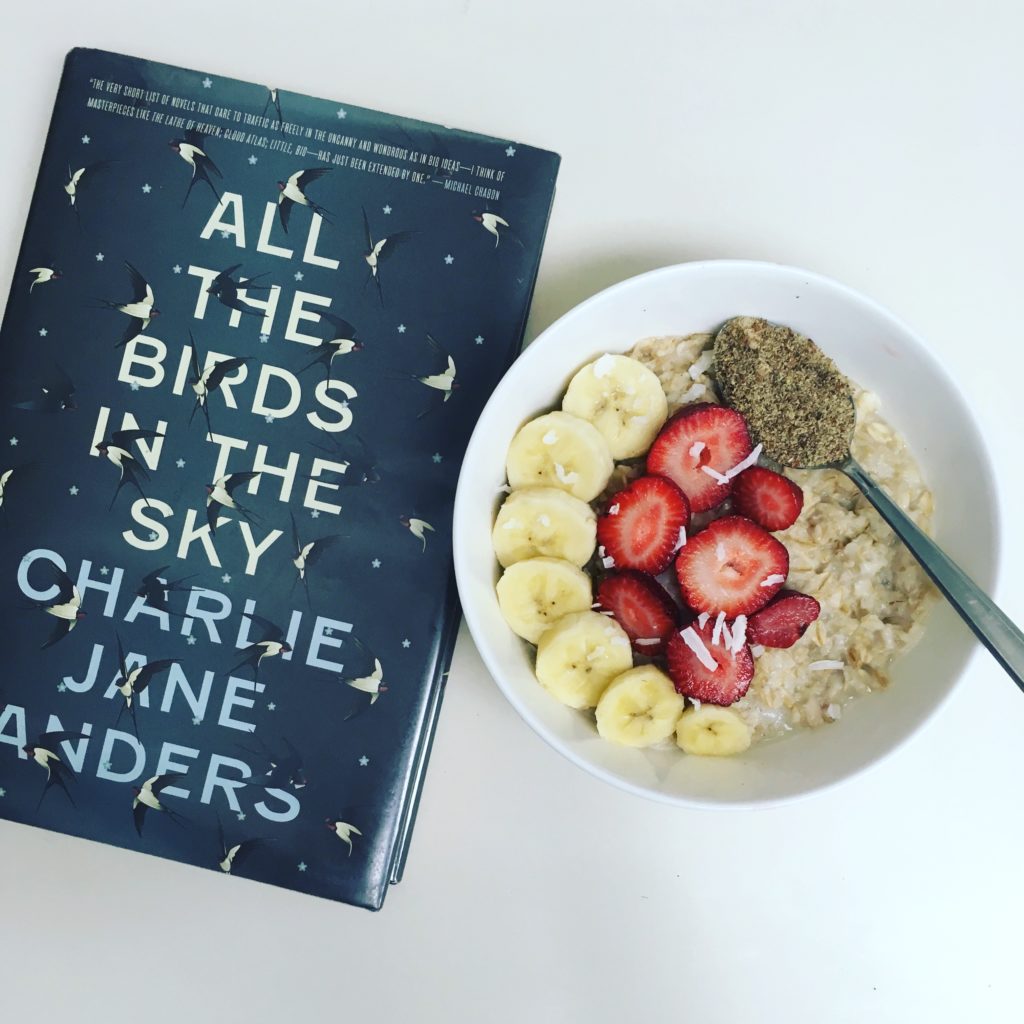 All the Birds in the Sky by Charlie Jane Anders (Tor Books, 2016)
"Boredom is the mind's scar tissue."
*
A girl witch who can talk to animals. A boy science nerd who can build time machines. A supercomputer with a personality of its own. The three together save the world, sort of, in this fantasy-sci-fi-love story by Charlie, whose reading series Writers With Drinks I got to participate in earlier this year in San Francisco! Charlie's novel is full of cryptic, philosophical musings to make you stop and think a while.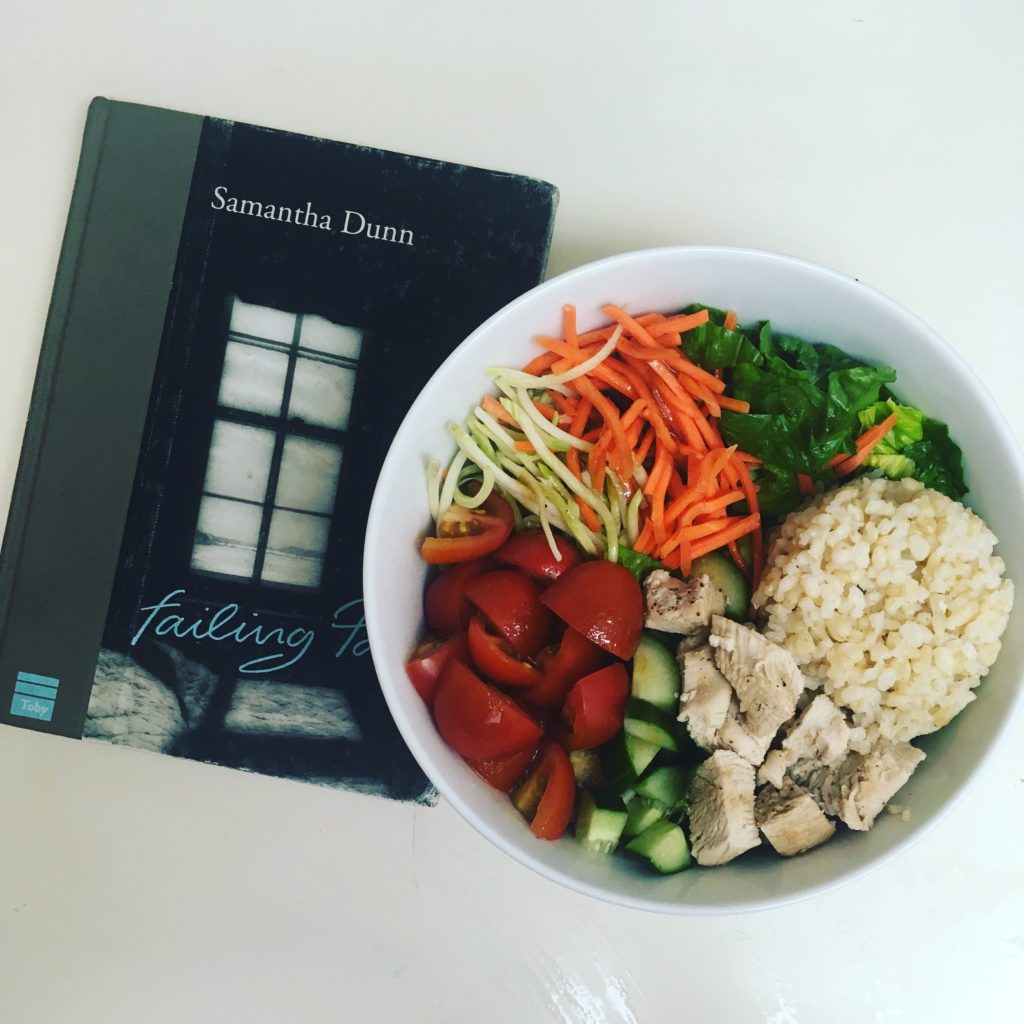 Failing Paris by Samantha Dunn (Lake Union, 2011)
"I have just erased the last vestige of the notion that the future should be charted with careful planning."
*
Failing Paris follows an American girl in Paris for a week — through scheduling a abortion, dropping out of school, becoming a nude model for an intimidating man, meeting an intriguing fellow wanderer. It's a moody, emotional, and gorgeous snippet of a life — very different from Samantha Dunn's hilarious salsa memoir that made me curious to pick up her fiction!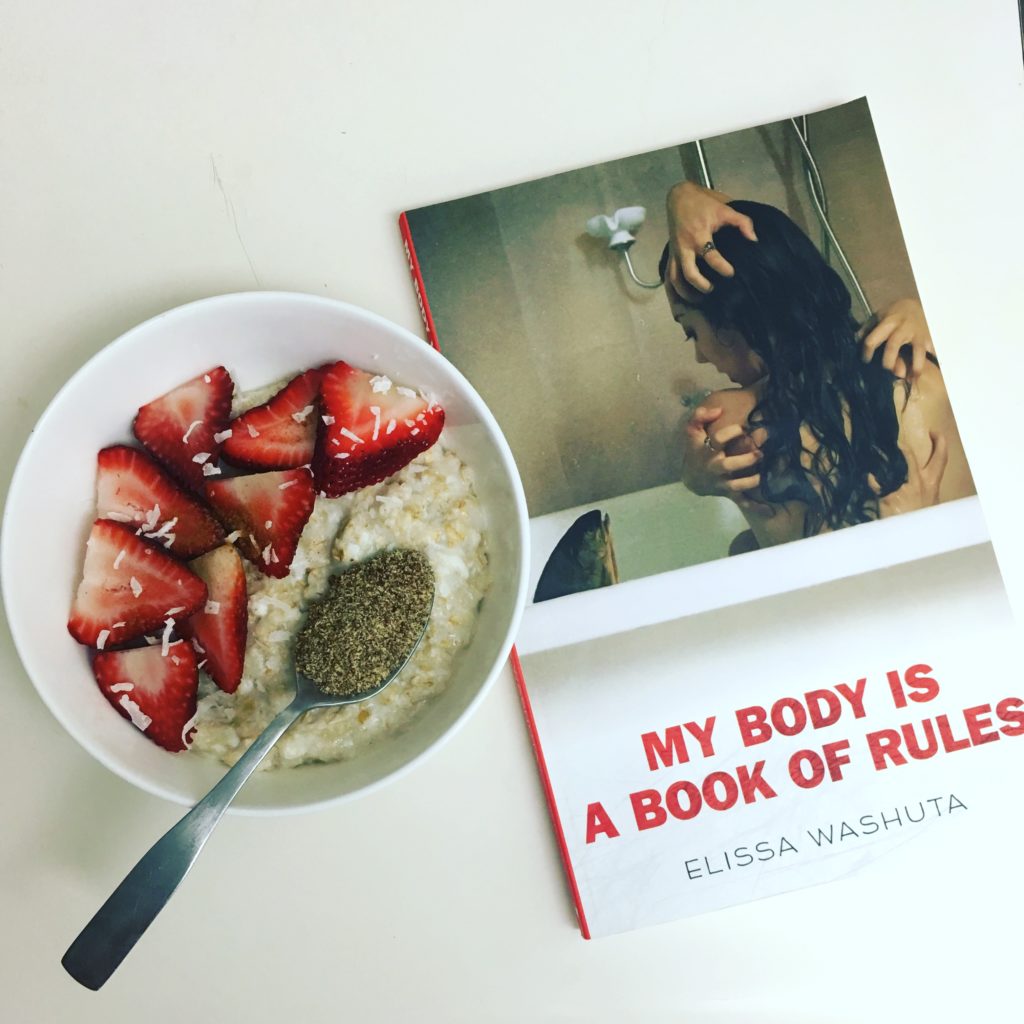 My Body is a Book of Rules by Elissa Washuta (Red Hen, 2014)
"Constantly on a journey of self-improvement, I attempt to fix my attitude, weight, spending habits, use of time, sometimes slovenliness, treatment of others, living conditions, treatment of myself, outlook on life, nutrition, resume, and the general sweating of the small stuff."
*
Each chapter of Elissa's intense memoir takes on a different innovative form — academic sociological study, dating profile, bibliography — yet in many ways each chapter is about the same subjects — a rape, eating disorder, mental illness, Native American identity. A heavy, riveting read.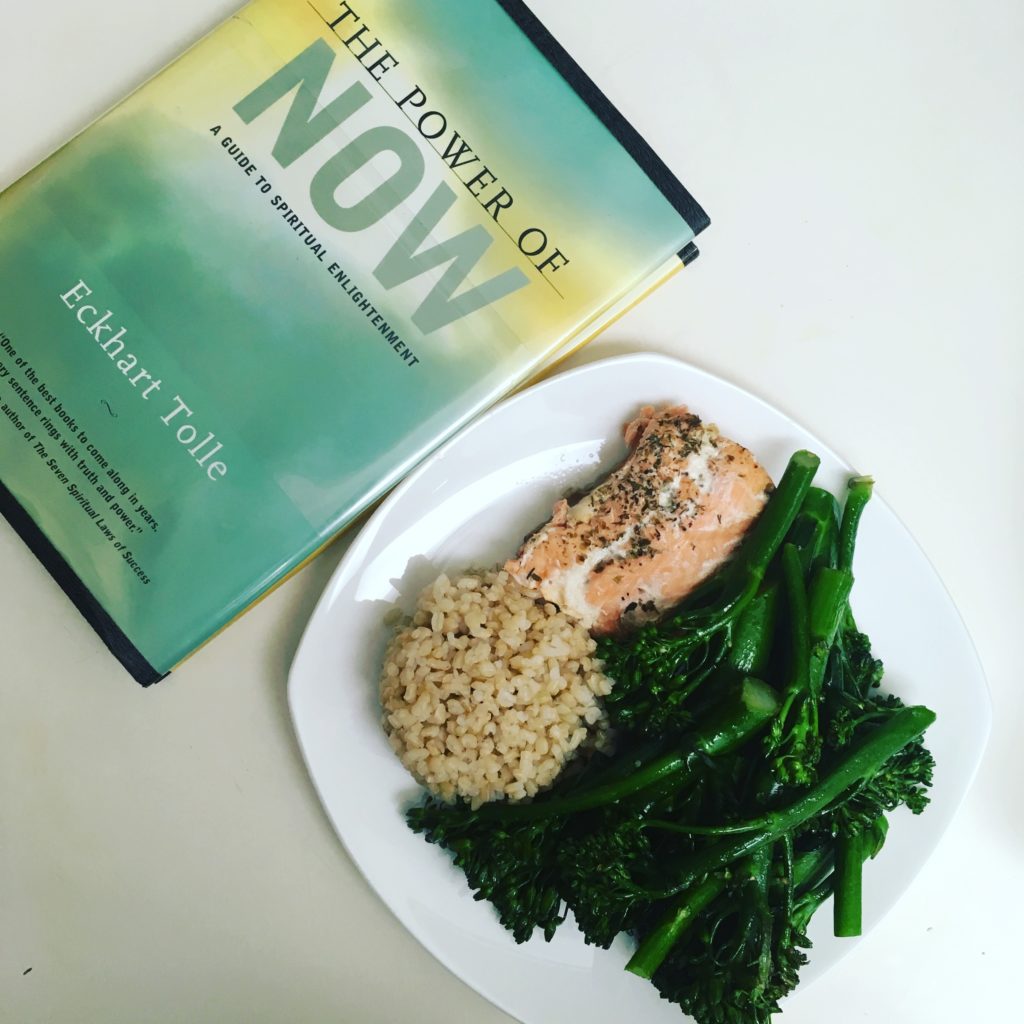 The Power of Now by Eckhart Tolle (Namaste, 1997)
"Whatever the present moment contains, accept it as if you have chosen it. Always work with life, not against it."
*
A few friends have recommended The Power of Now to me over the years — and though I'm not much of a spiritual person, I finally sat down with it! I especially liked what Tolle had to say about embracing change — perhaps because in working through the change pack on my Headspace meditation app. In a lot of ways, I feel like Headspace actually distilled a lot of the useful parts of this book in a more tangible way…. I finished it determined to be more present.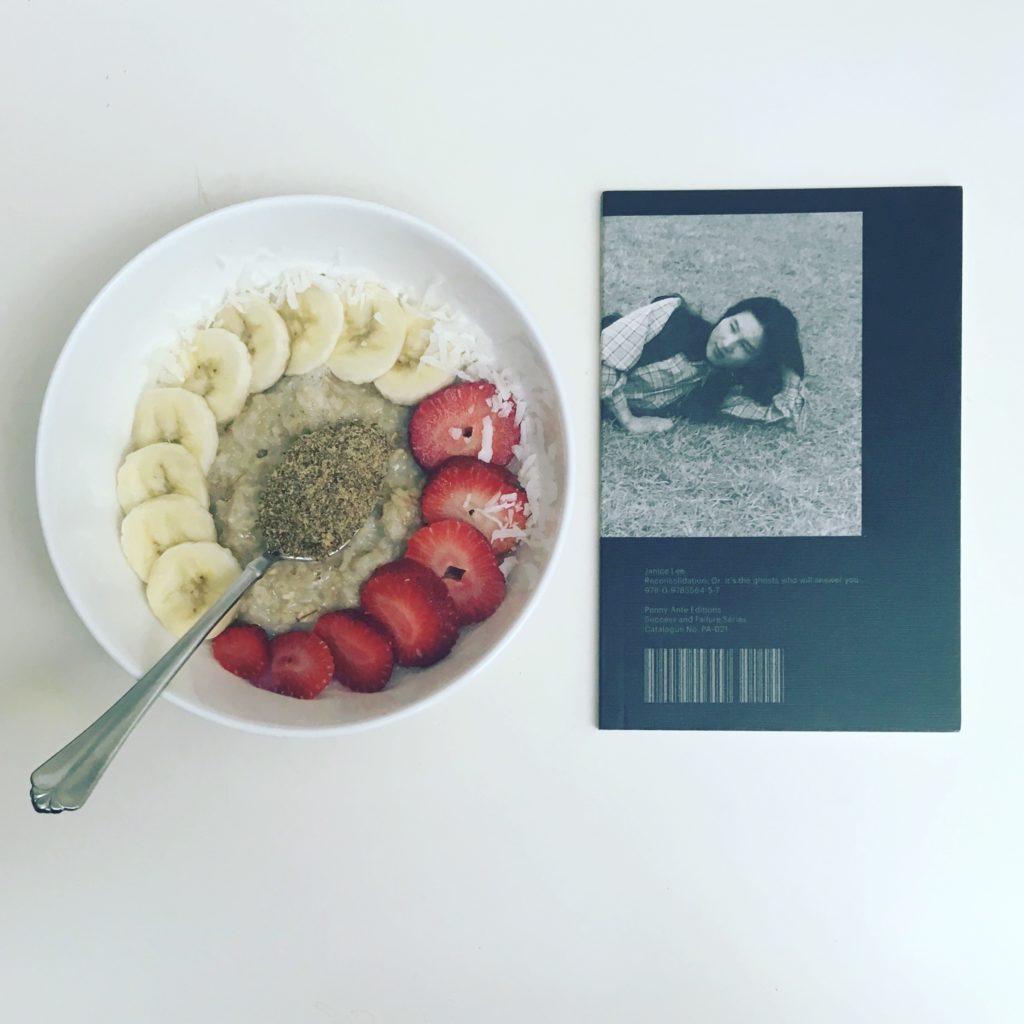 Reconsolidation: Or, it's the ghosts who will answer you by Janice Lee (Success and Failure Series, 2015)
"The memories congregate like / a slow-moving herd of dots."
*
Janice's brief work is a fragmentary piece examining Janice's ghostly dreams of her mother, who died of a brain aneurism — alongside memories of her and philosophical quotes and ideas about memory. It's a slim but rich text.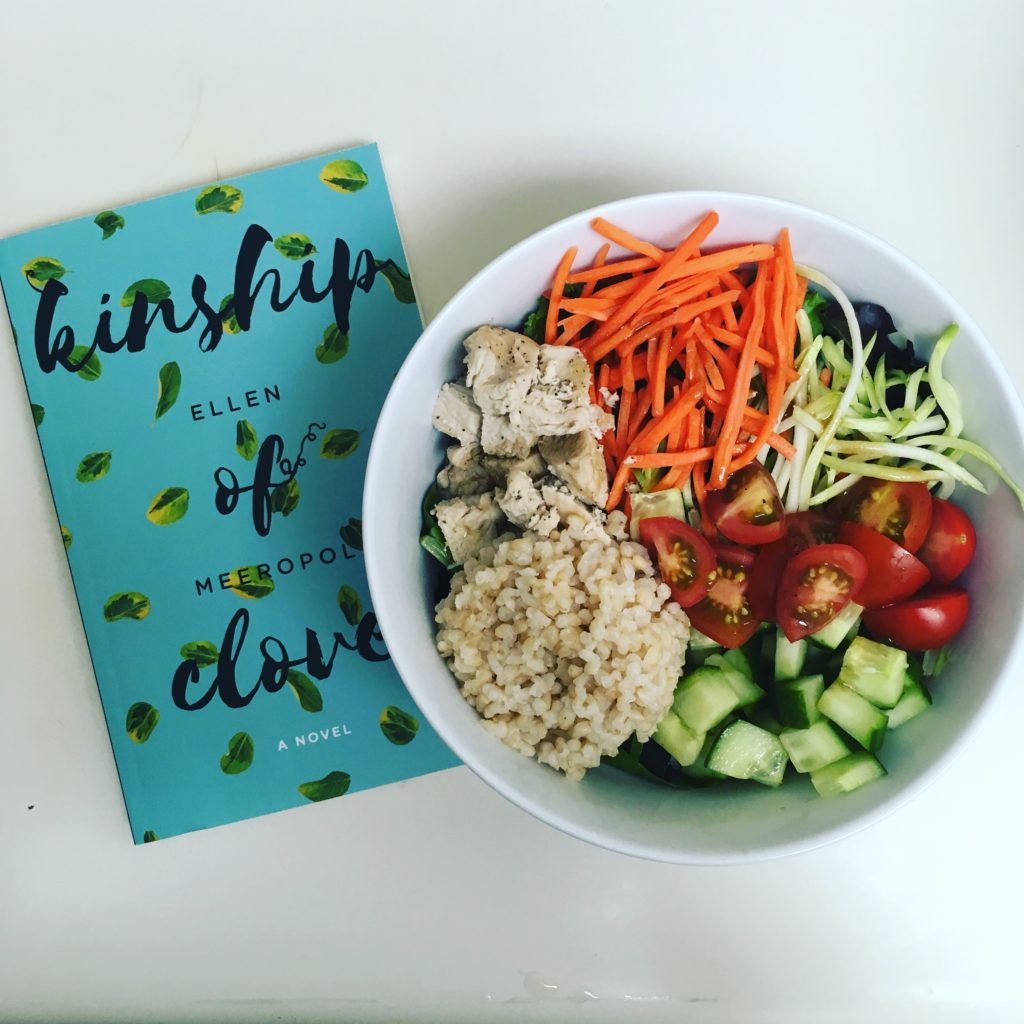 Kinship of Clover by Ellen Meeropol (Red Hen Press, 2017)
"I'm building a new life, one that's all mine."
*
I picked up Ellen's novel at AWP earlier this year when she and I signed books together at the Red Hen Press booth — and I'll be reading with her in Brooklyn on June 8! Kinship of Clover is about Jeremy, a college student who grows up in a commune then becomes really obsessed with plants going extinct and almost gets involved with an ecoterrorist group. Despite the subject matter, this was a calm, genial read.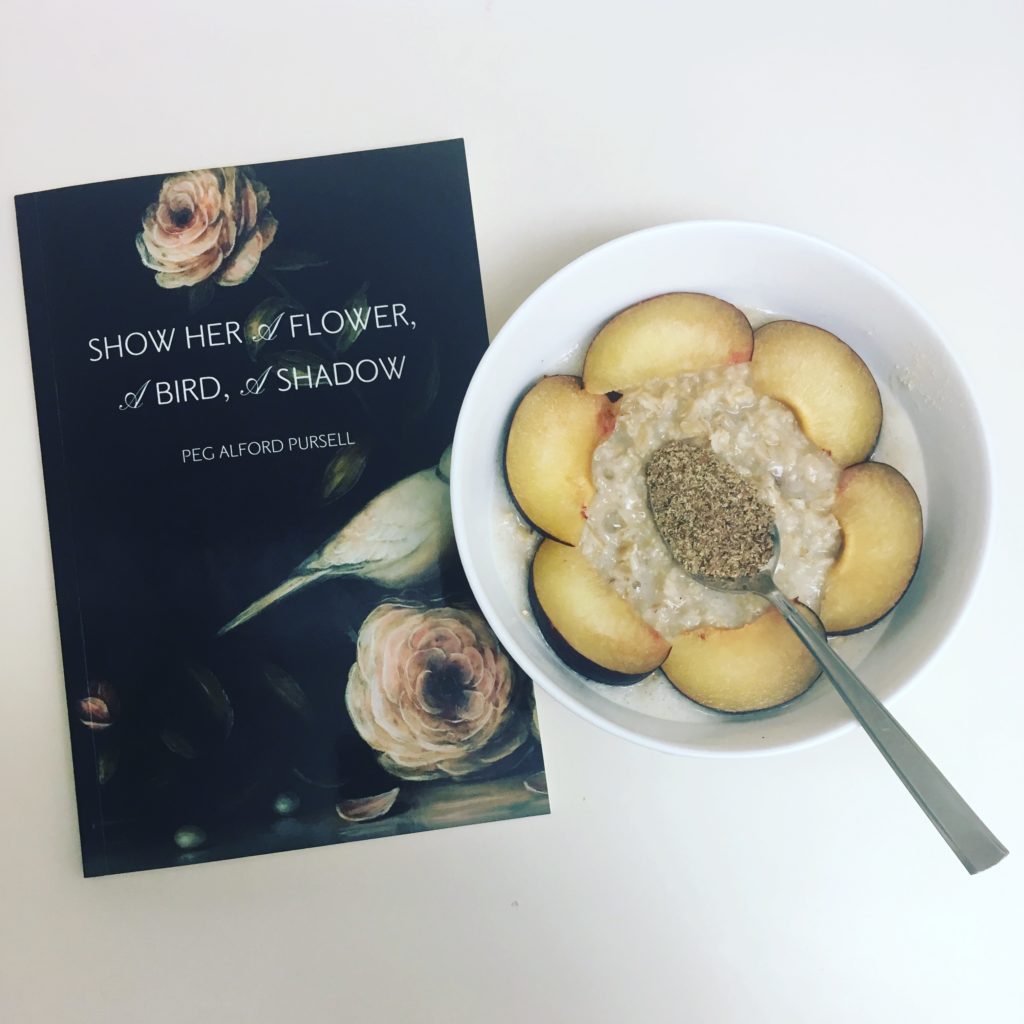 Show Her a Flower, a Bird, a Shadow by Peg Alford Pursell (ELJ Editions, 2017)
"The night grows long until it's short, and the sweetened tongue kisses the breath, and the breath is the breath is the breath."
*
Peg's slim volume of short prose pieces each give a glimpse of a seemingly nondescript yet poignant moment — a girl watching her mother fall while chasing a dog, a chat between strangers at a bus stop, a woman going hiking with a hole in her sock. A poetic read — and I was lucky enough to get to read with her last month at a reading for Why There Are Words — a series Peg founded!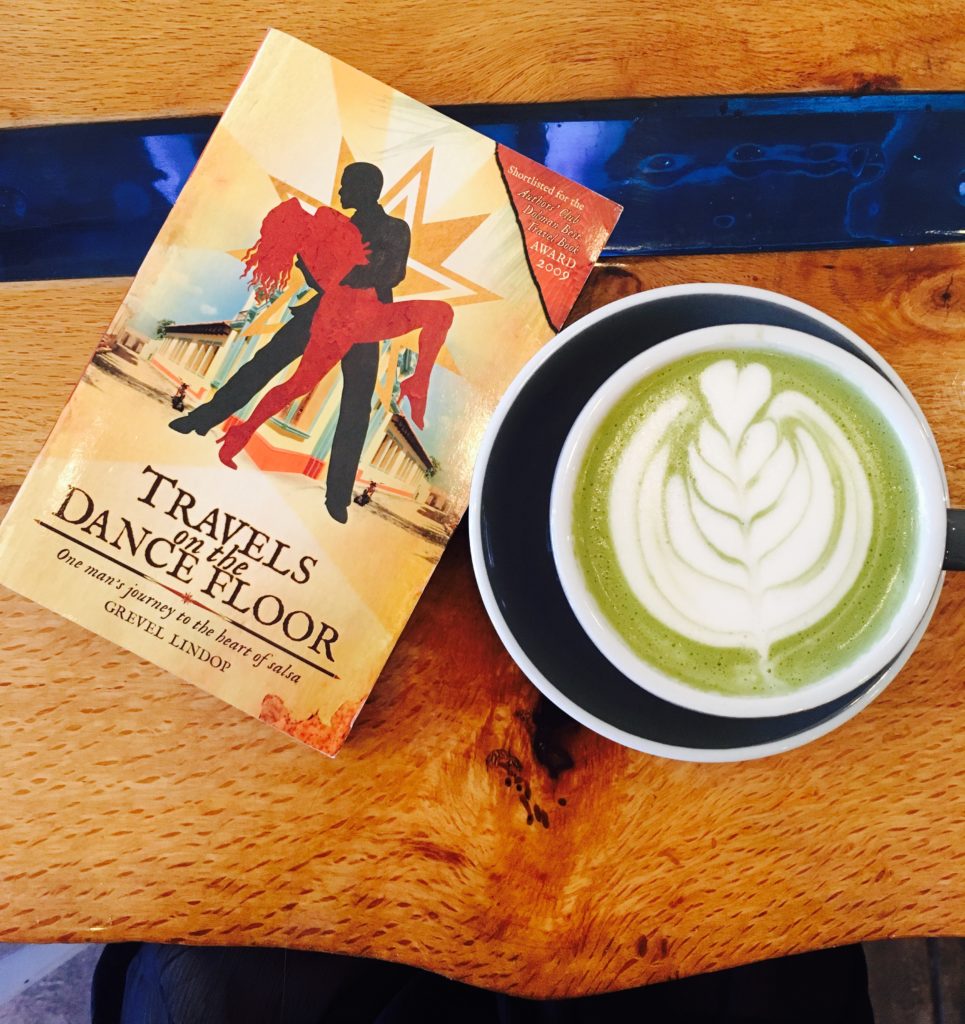 Travels on the Dance Floor: One Man's Journey Into the Heart of Salsa by Grevel Lindop (Andre Deutsch, 2010)
"Salsa gives you a new and different experience of your body."
*
Since I've been getting back into salsa, I picked up this hard-to-get memoir — by a tall British poet guy who got so into salsa he decided to go on a 6-week trip to all the major salsa cities of the world, from Havana to Panama City to Miami. Not all the details of the ensuing trip are interesting, but it was cool to learn about how both the dance and the culture around it really varies depending on location.
__
Get more and more timely book reviews from me on Instagram.