If you've ever looked at your bookcase on a Friday afternoon — and wished the shelves were lined with booze instead of books — I've got a bar for you.
Melrose Station, a newish speakeasy in the Fairfax area, is a craft cocktail bar and tapas restaurant hidden behind a bookcase. To get there, you'll first need to go to Glass Hookah Lounge, where a host will let you in the velvet rope, escort you to the back of the smoky room, then pull open a bookcase and tell you to go through the door at 11 o'clock.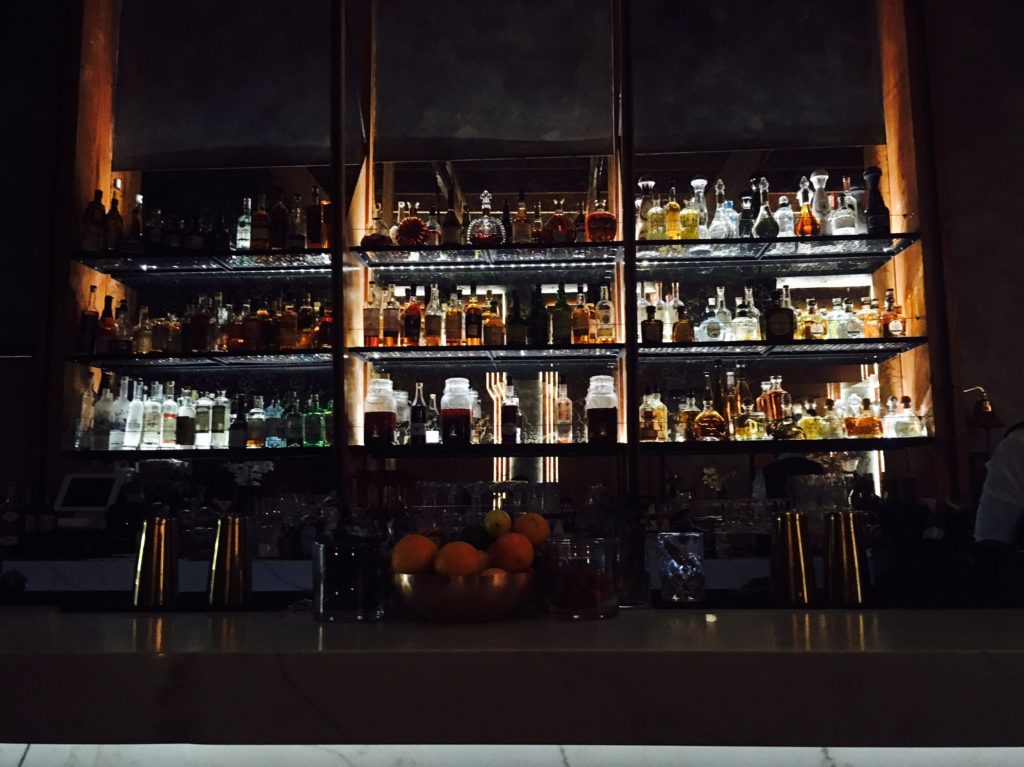 That door opens up to Melrose Station, a classy train station-themed place with a glittery bar, telephone booths, and a handful of tables. It's not a huge space, so I'm guessing the place gets loud and crowded late night, but when I met friends here for happy hour at 7:30 pm, it made for a great place to chat and catch up.
The craft cocktails are gorgeous — the garnishes include whole red chiles, berry medleys speared with toothpicks and dusted with powdered sugar, and pretty blue flames. But I focused on the food! My favorite dish was the New Zealand lamb lollipops, with citrus zest, dill, garlic, basil, shallot, and red wine vinegar.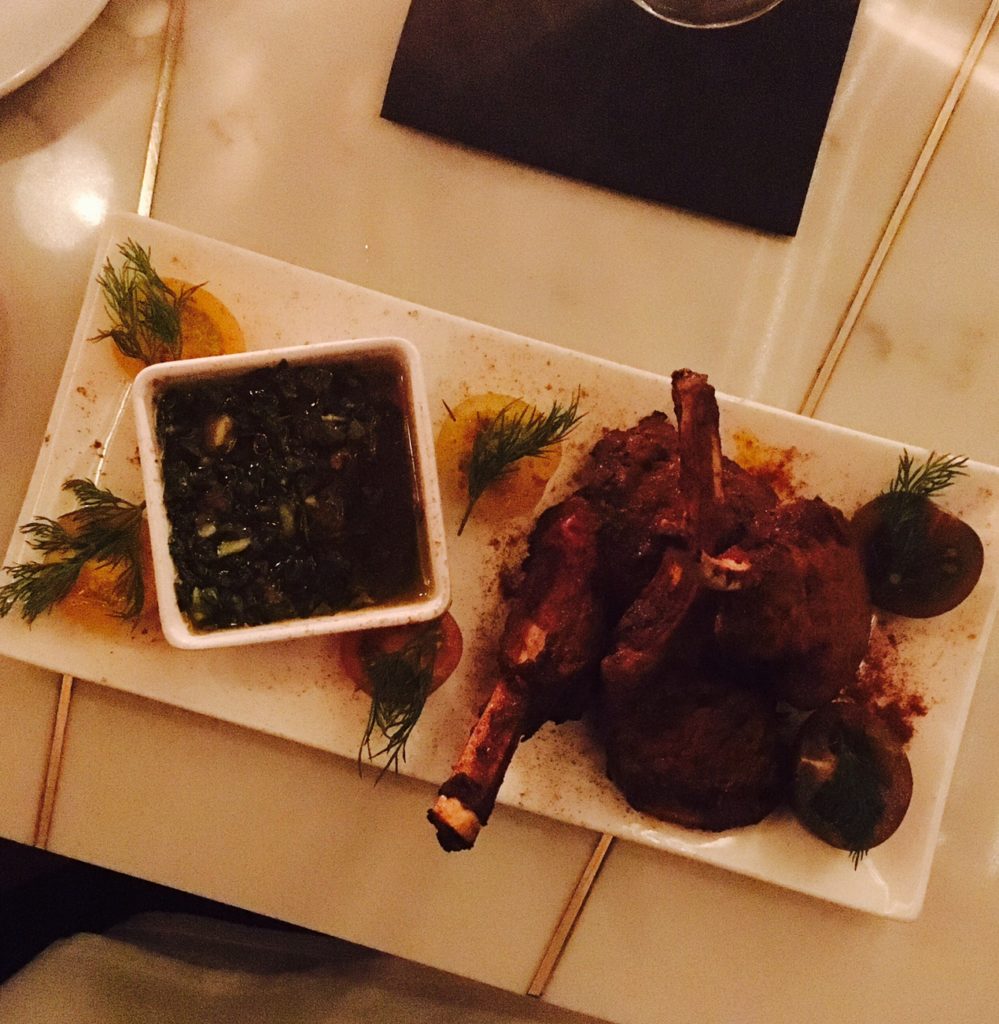 The yellowfin tuna sashimi — with slivers of jalapeno, cucumber, and ginger, plus yuzu and sesame — was the prettiest dish.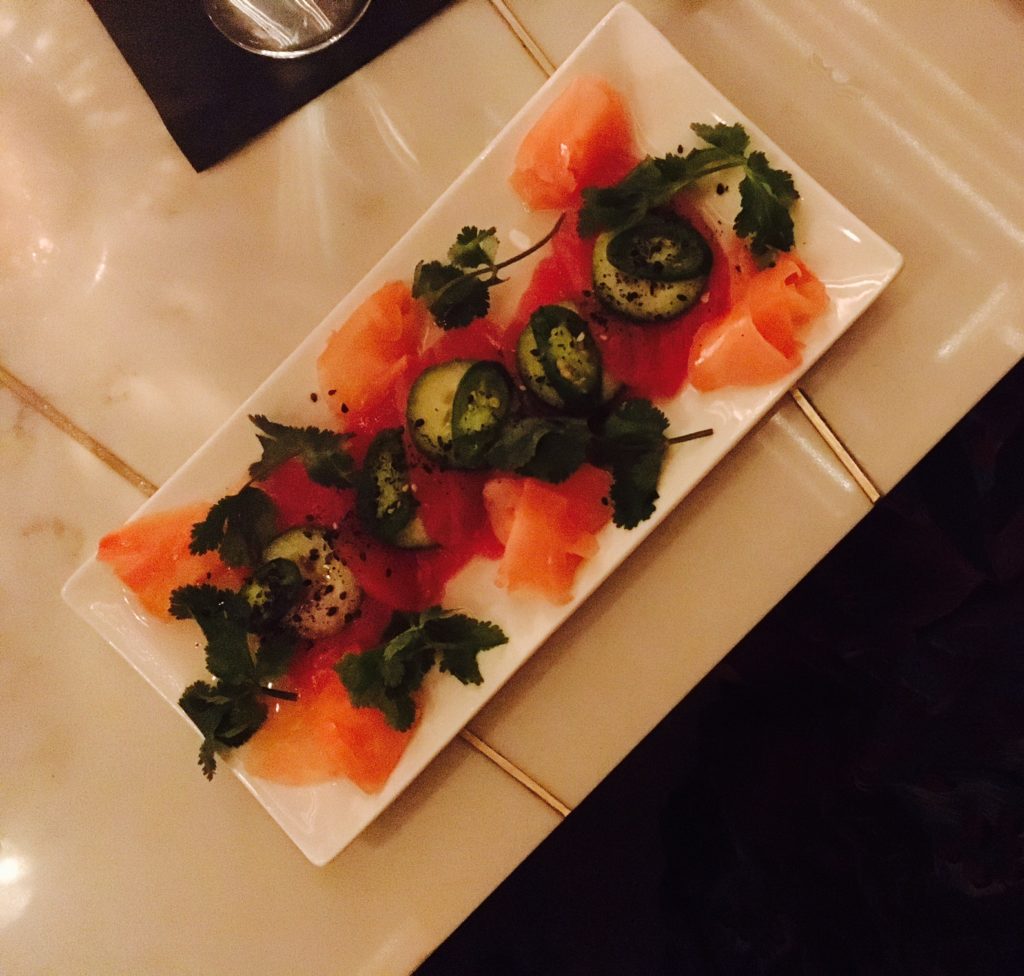 Next time, I'd like to try the tuna ceviche. There were glutenier, dairy-er options too that I didn't try but my happy hour raved about. The cheesy spinach artichoke dip and flatbreads were especially popular.
What books were on the shelves, you ask? I forgot to look. I didn't do any reading there. But Check the titles for me if you decide to go! And dress nicely — no shorts or flip flops allowed —
Melrose Station. 7384 Melrose Ave. Los Angeles. 7pm until late daily.