Earlier this winter, I left sunny SoCal for snowy Vermont — where I meditated, yoga'd, read, and drew.
No, I wasn't in rehab — or at a wellness retreat, for that matter. I was at a writing residency! For two weeks, I got to live at Vermont Studio Center, a residency program that brings together 50 artists and writers each month to form a temporary community in a tiny town called Johnson.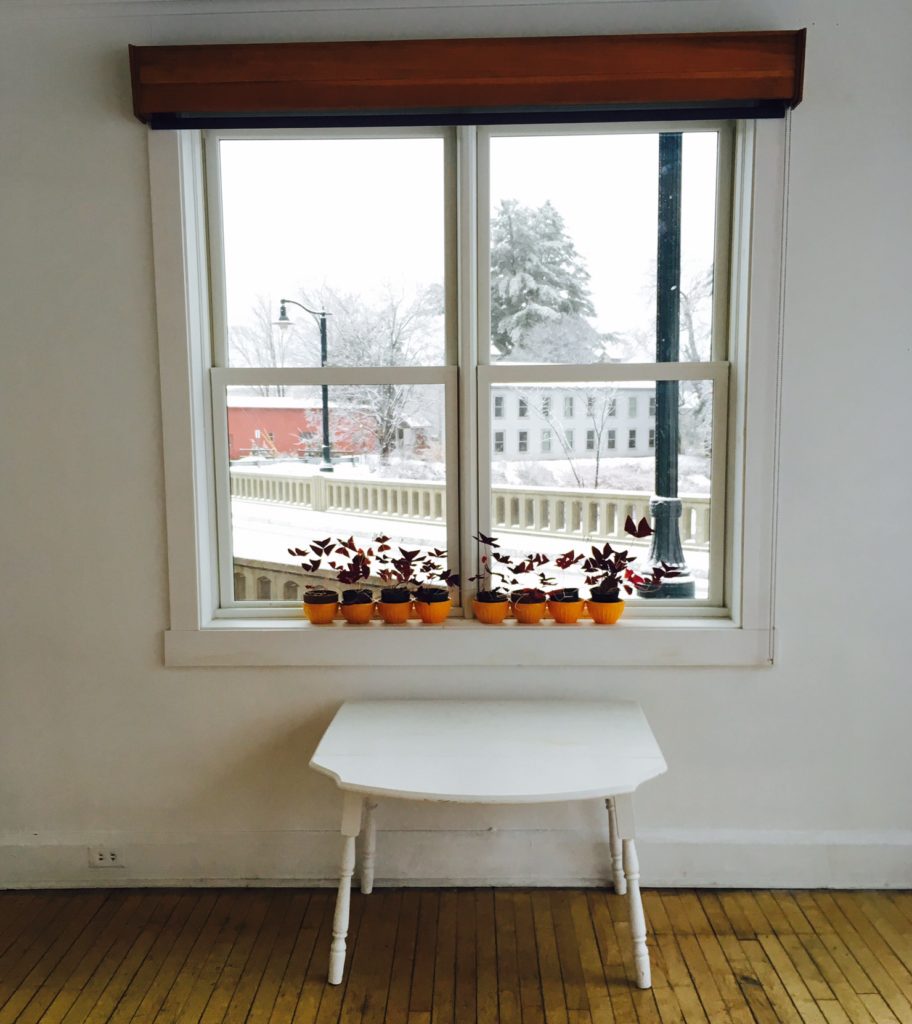 And I'm so glad I did. I loved this place — and already have hopes to go back for a full month soon, though perhaps in warmer weather.
In case you're not familiar with them, writing residencies are basically like getaways with a literary goal. That goal would be to write — in a peaceful place with uninterrupted time, away from the pressures and responsibilities of normal life. Each residency is a bit different. The one I did at The Anderson Center last summer hosted just five people at a time and was fully funded, covering room, studio, and board for all residents — so it had a very different feel than Vermont Studio Center with more structure and more amenities for the 50 people there, many of whom received full or partial scholarships to fund their stay.
Here's how a typical day went. I woke up in my cute room at Pearl House — I was one of the lucky people who got a private bathroom —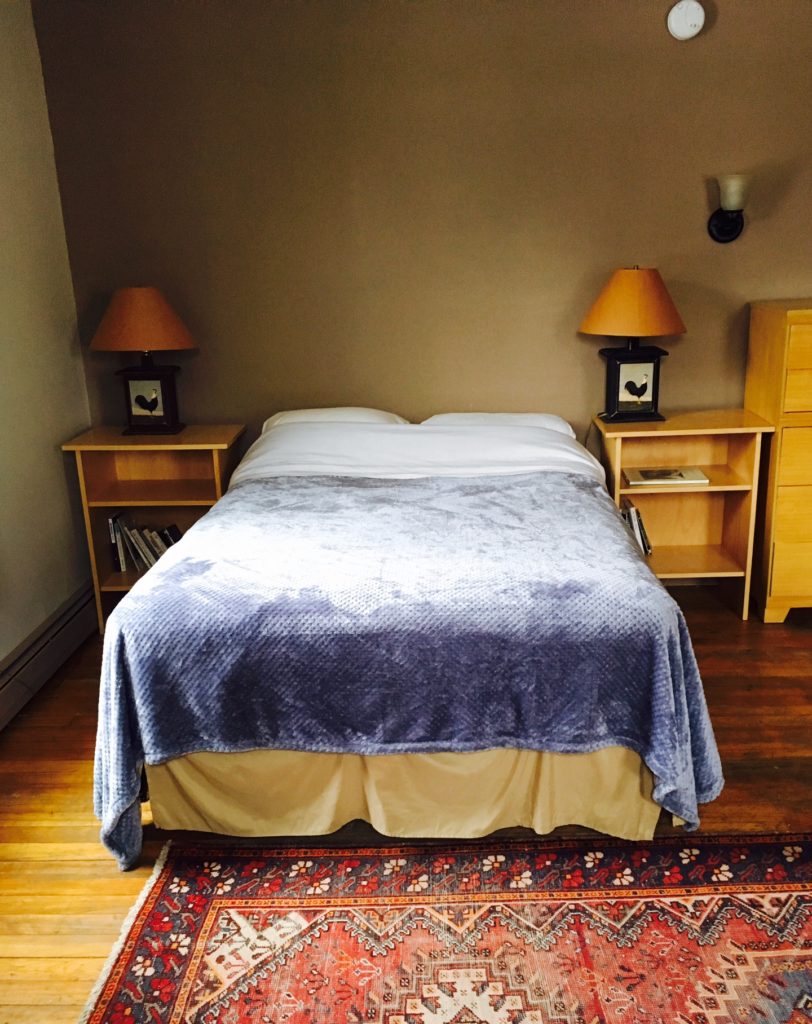 and looked out the window to see if it was snowing.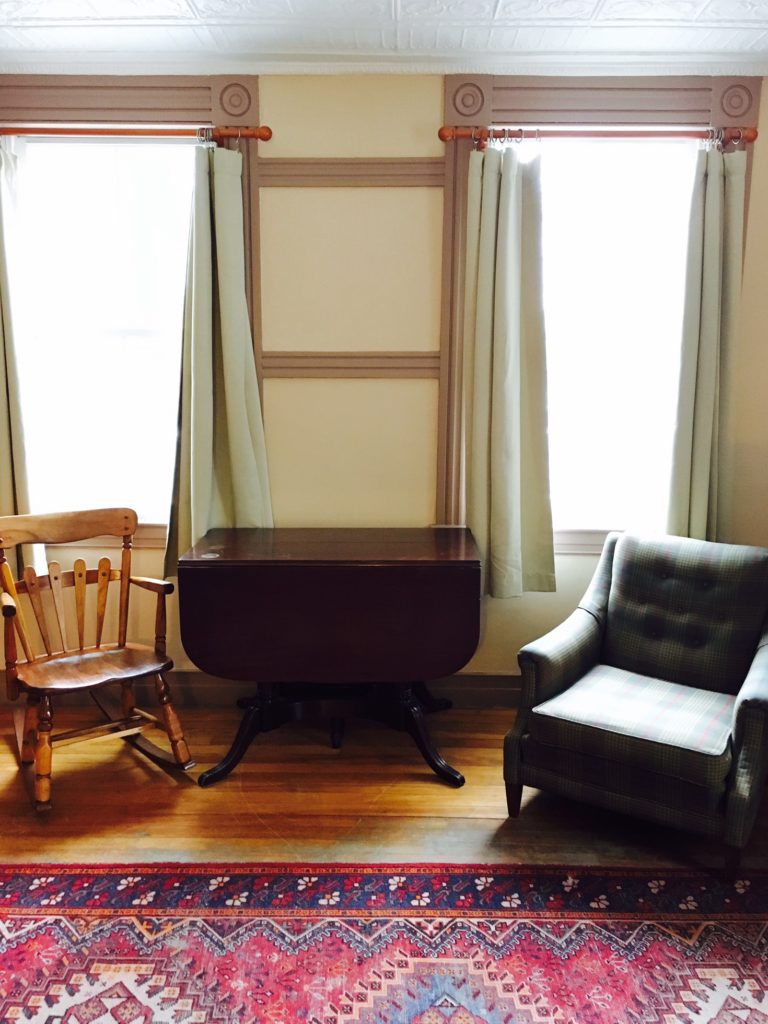 Then I went to the mediation room — a standalone building where residents can go at any time to light candles, sit a while, and focus the mind.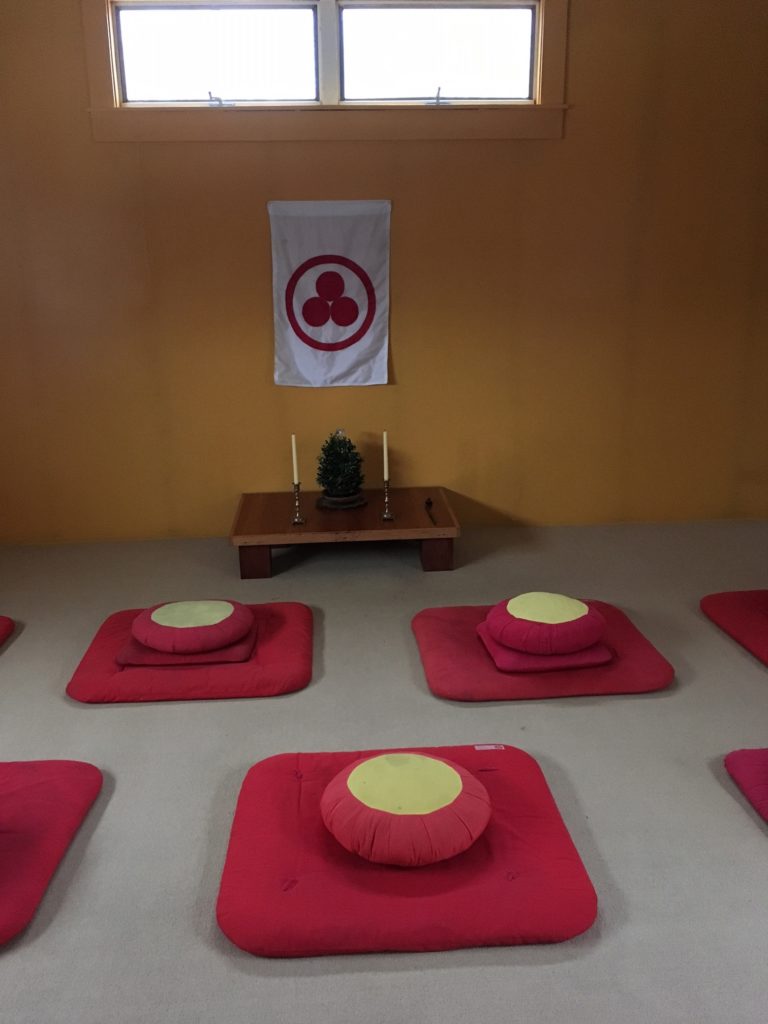 After that I went to the Red Barn — VSC's main communal space — for breakfast.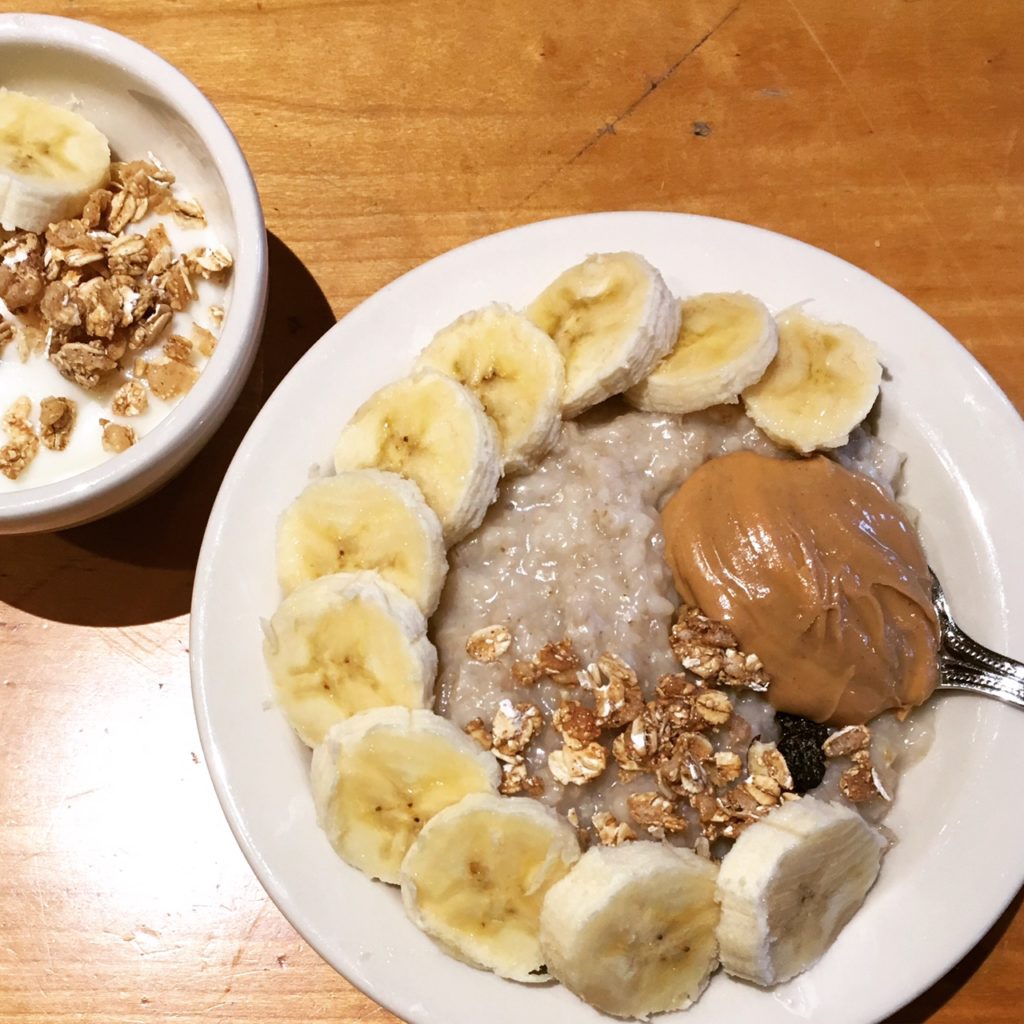 Then I walked over to one of the artists' studio buildings to draw for an hour — because VSC offers life drawing with a model weekdays from nine to noon! I'd never done figure drawing before, but I felt I couldn't let the opportunity go to waste. Here's my drawing from the first day of the residency: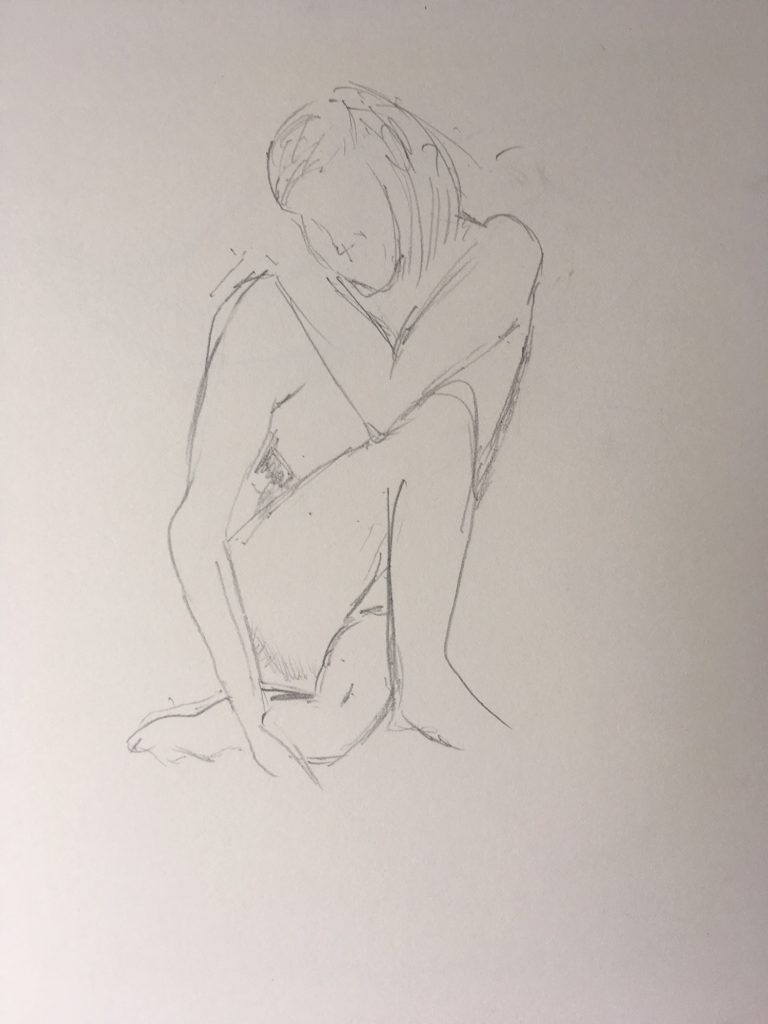 And here's my drawing from the last day.
At ten, I finally went to my writing studio to write. I had a desk, a chair, a bookcase, and a little couch with a yellow blankie —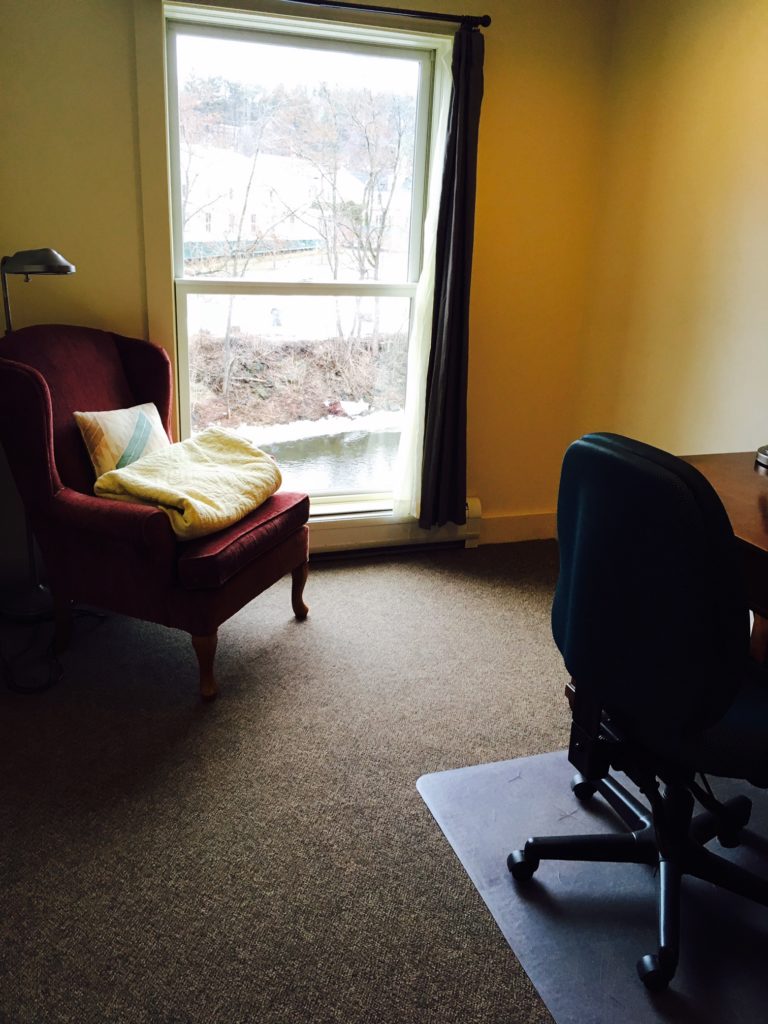 The 16 writers' studios are all in the same building, overlooking the river: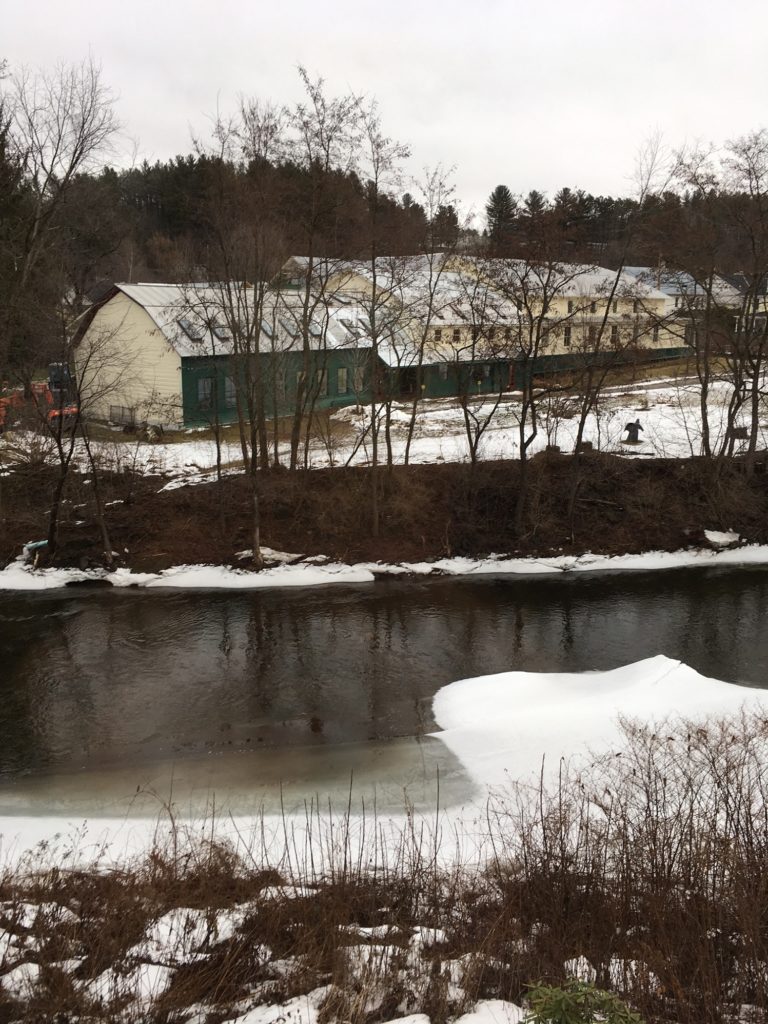 At noon everyone congregated at the Red Barn for lunch, served buffet style, always with a salad bar: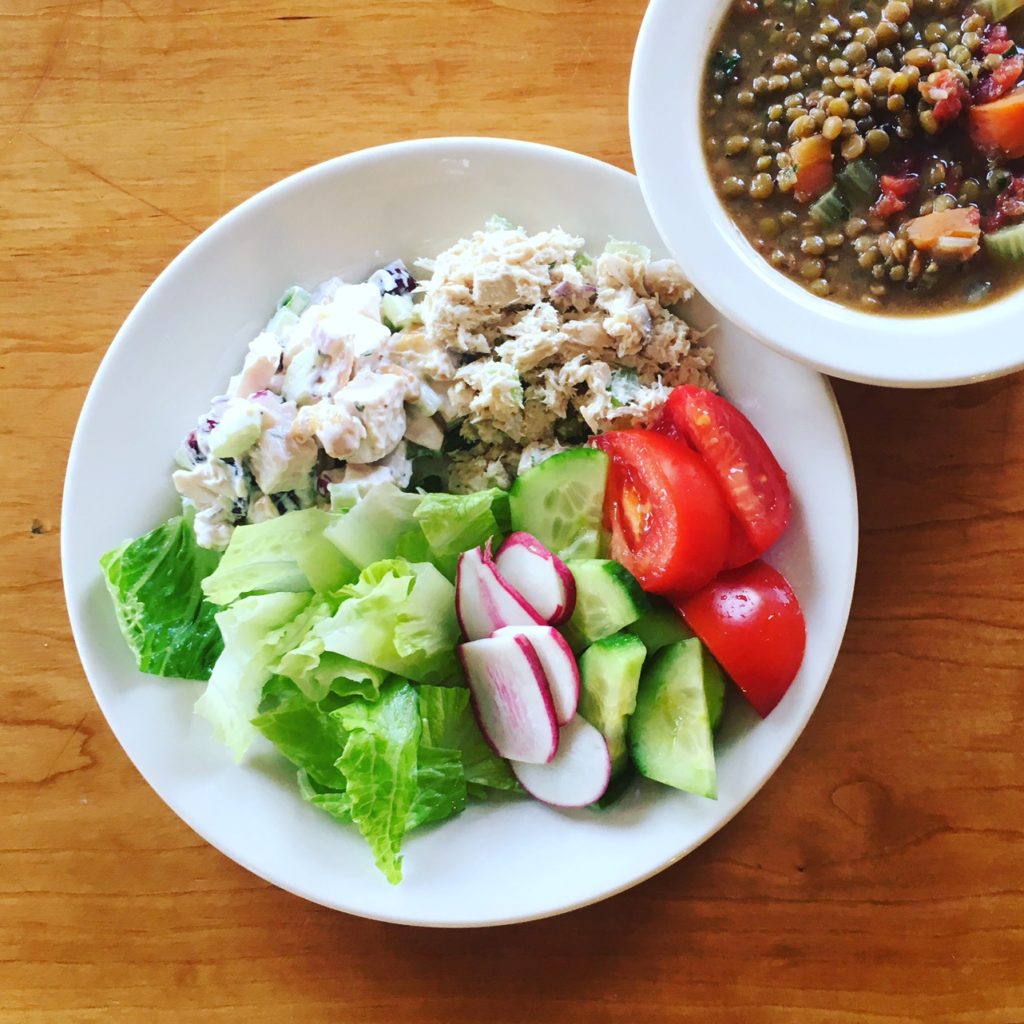 Menus went up on a chalkboard: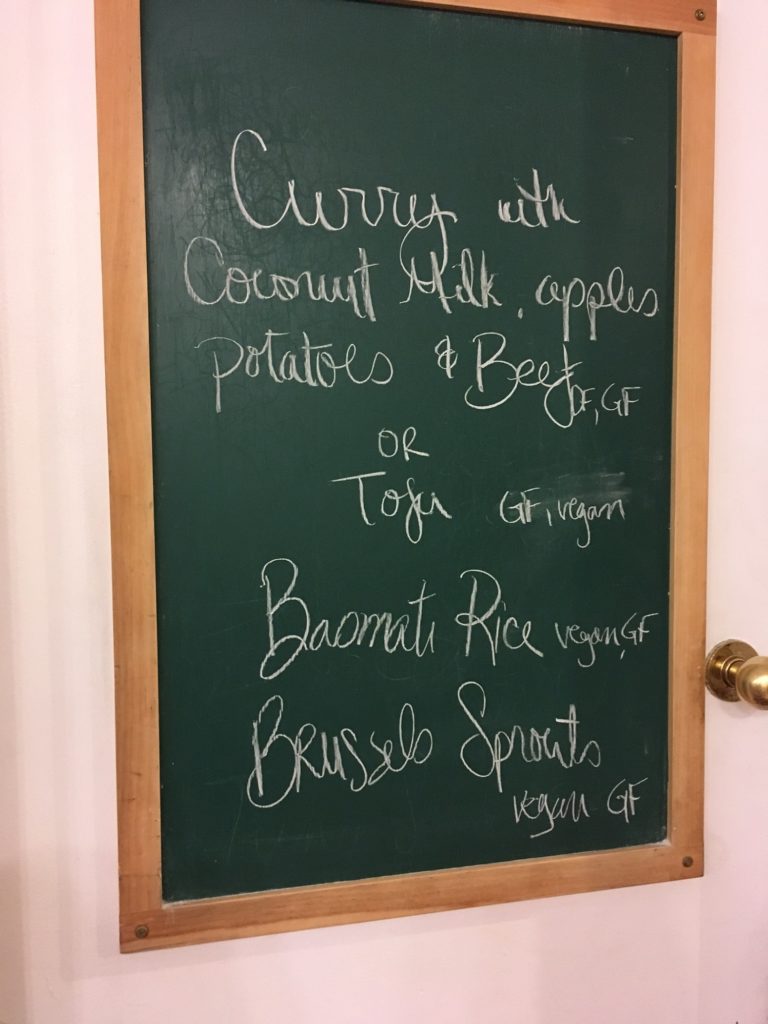 After lunch I went back to the studio to write: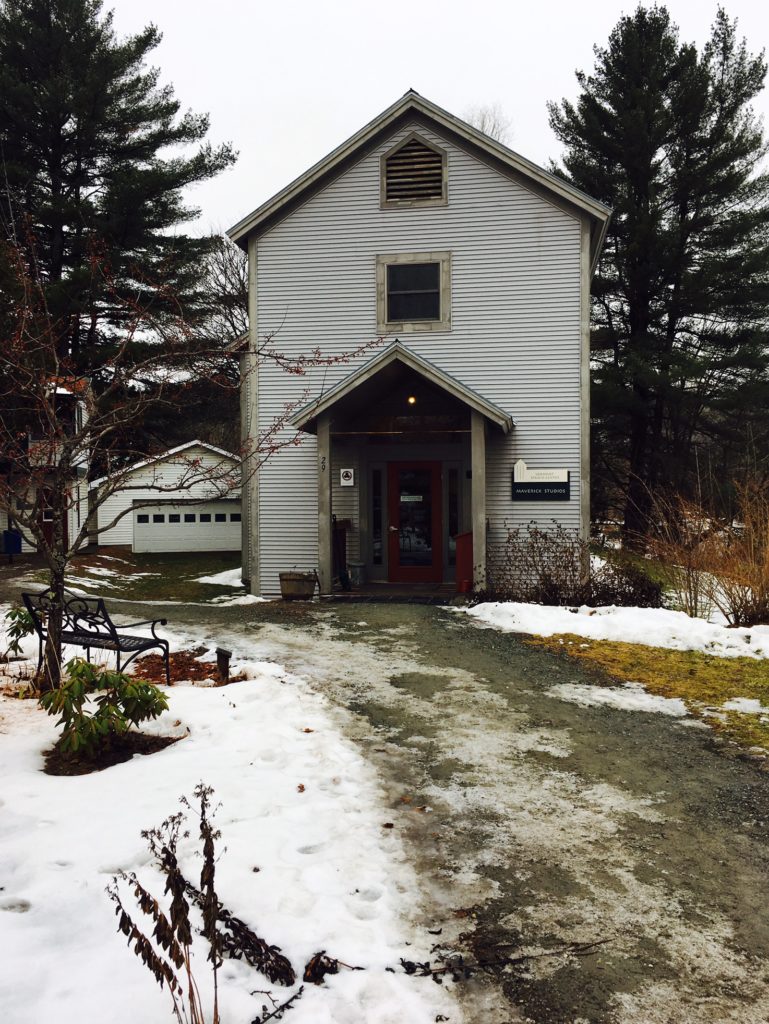 Then at 4 pm I left to change because yoga class started at 4:30 on weekdays: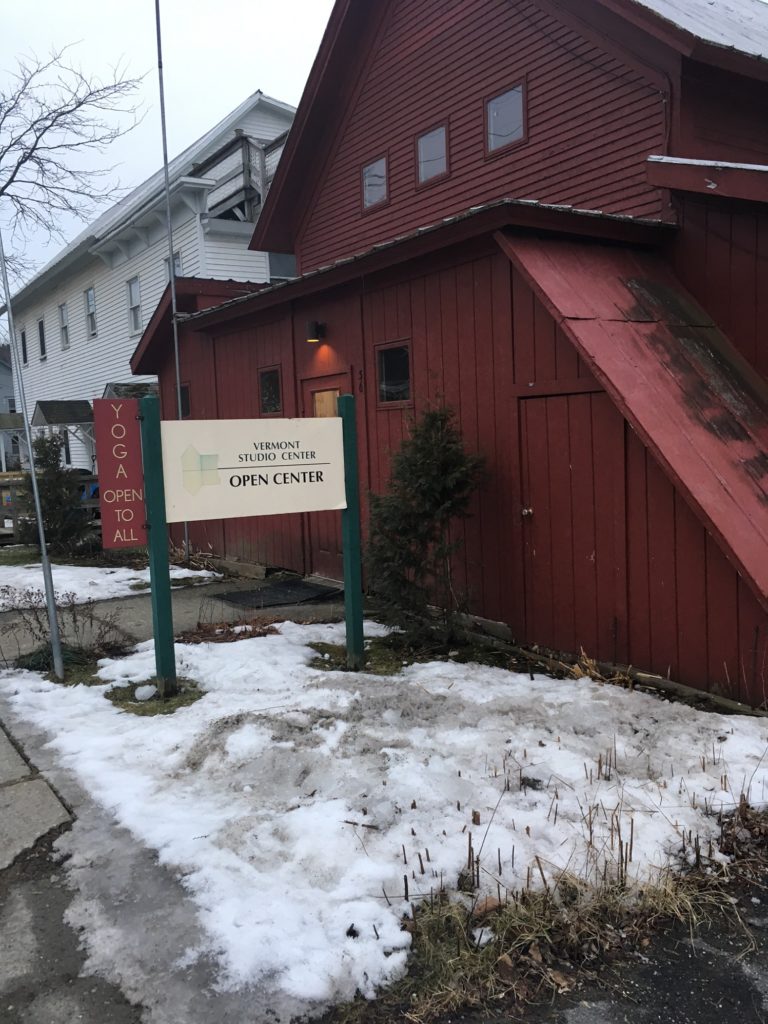 Then at 6, it was back to the Red Barn for dinner: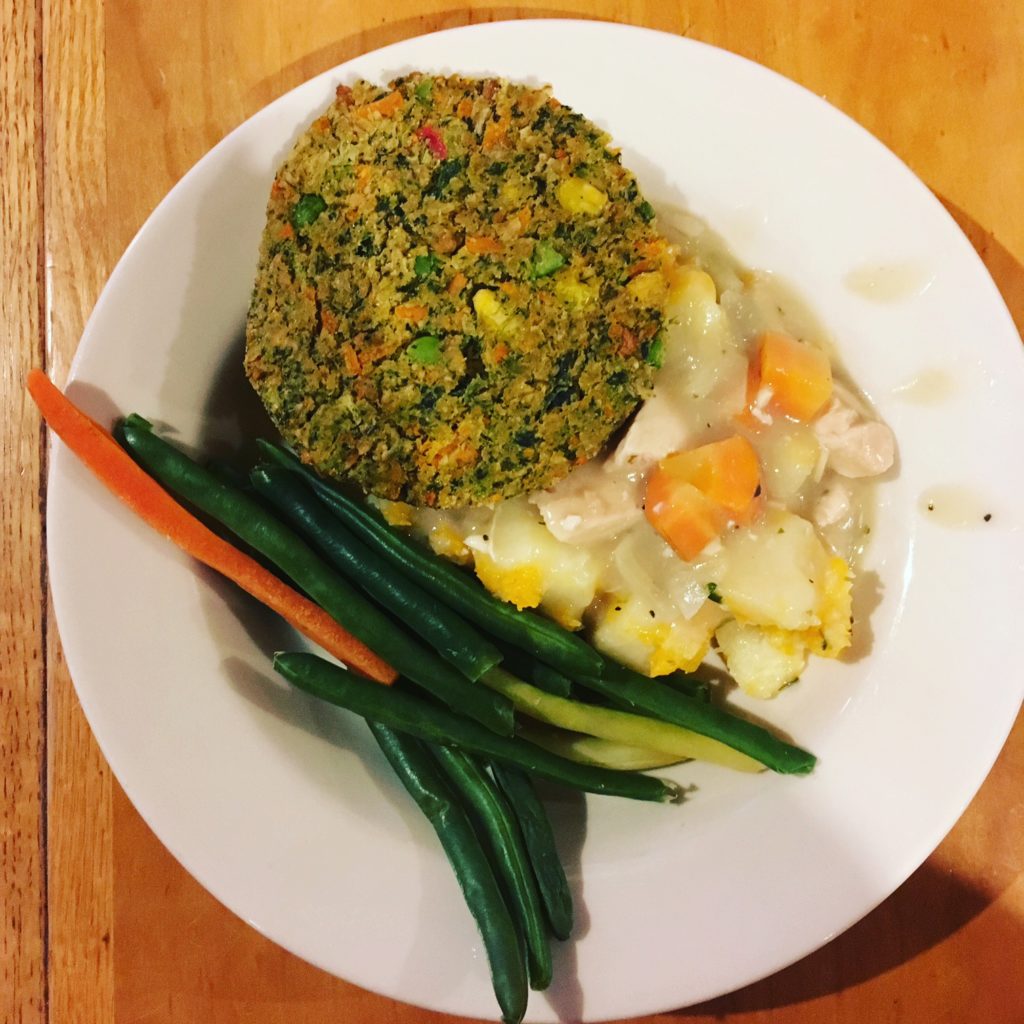 Post-dinner, there was usually some activity: Resident readings or slides and talks by visiting artists or writers. Each month, two visiting artists and two visiting writers — one fiction, one poetry — would come to the center not only to talk about their work but to do studio visits, meeting one-on-one with residents to offer feedback on their creative work. Unfortunately, I was only at the Center for two weeks — and the fiction visiting writer had come by the previous two weeks — so I didn't get to do a studio visit….
But I was busy enough — every day was full! Late night, I read novels borrowed from the studio library before falling asleep —
On the weekends my schedule was a little bit different. Among other things, I took some walks around the little town, which is cute and very small. Other residents tacked on other things — from karaoke night at the one karaoke bar in town (that was really a pizza place), hot wing eating contests at the one wing restaurant in town, snowball fights, to studio portraits (a photographer came around) — that you might want to try too.
I made some friends too and wish they all lived in L.A. — In the meantime, we're keeping in touch on Facebook.
The next fellowship deadline for Vermont Studio Center is June 15, so start thinking about applying! Have questions about VSC — or about residencies in general? Ask me in the comments —