Brief reviews of books by contemporary authors I read this month — along with photos of what I ate while reading. The list is ordered by the level of my enjoyment: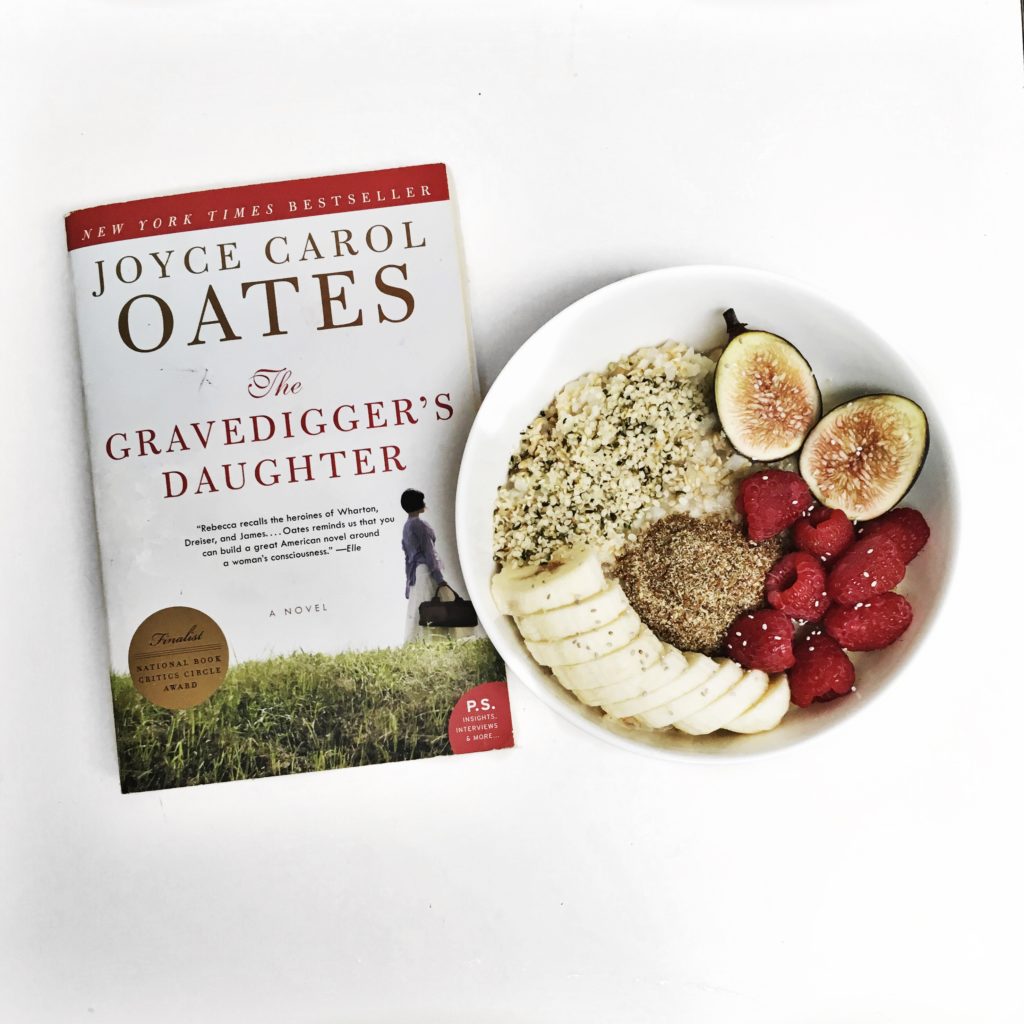 The Gravedigger's Daughter by Joyce Carol Oates (Ecco, 2007)
"That sensation of things-falling-away. Once the ice begins to crack, it will happen swiftly."
*
This 500+ page time by Joyce Carol Oates follows a good little girl who grows up in a Jewish family who escaped the holocaust — only to be exploited as low-wage workers and victimized by anti Semitism in the states. That's just the beginning of the story, which goes on to cover a murder-suicide, domestic abuse, vagabonding, class passing, musical genius, repeated self-invention, and a lot more. Pick it up if you're in the mood for an engrossing American saga.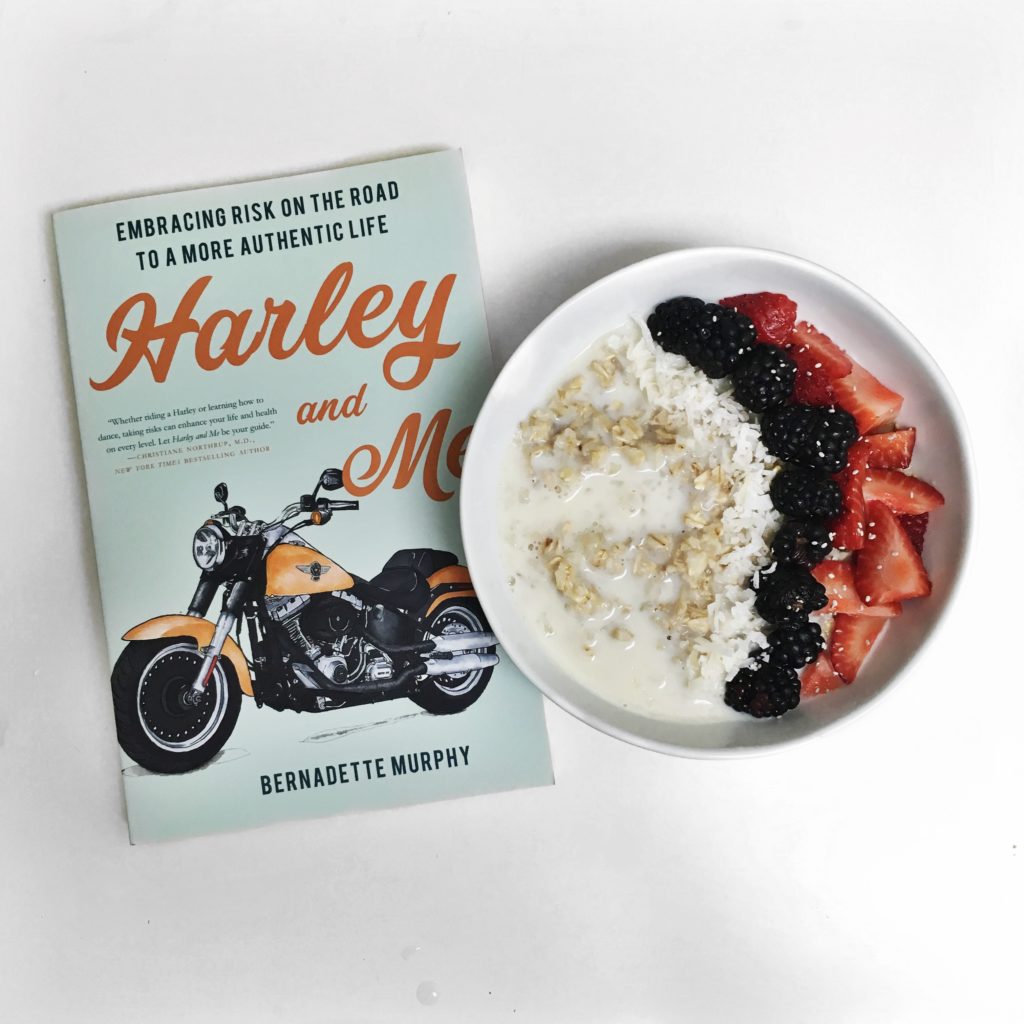 Harley and Me: Embracing Risk On the Road to a More Authentic Life by Bernadette Murphy (Counterpoint, 2016)
"Am I able to risk knowing who I really am?"
*
Woman learns to ride a motorcycle — then upends her life by taking more risks — like rock climbing, half-marathoning in Bali, and leaving a decades-long marriage. I picked up Bernadette's unexpected coming of middle age memoir after we were on a panel together at Skylight Books — and I'm glad I did. It reiterated for me the value of trying things you're bad at, getting vulnerable, and going boldly into the unknown.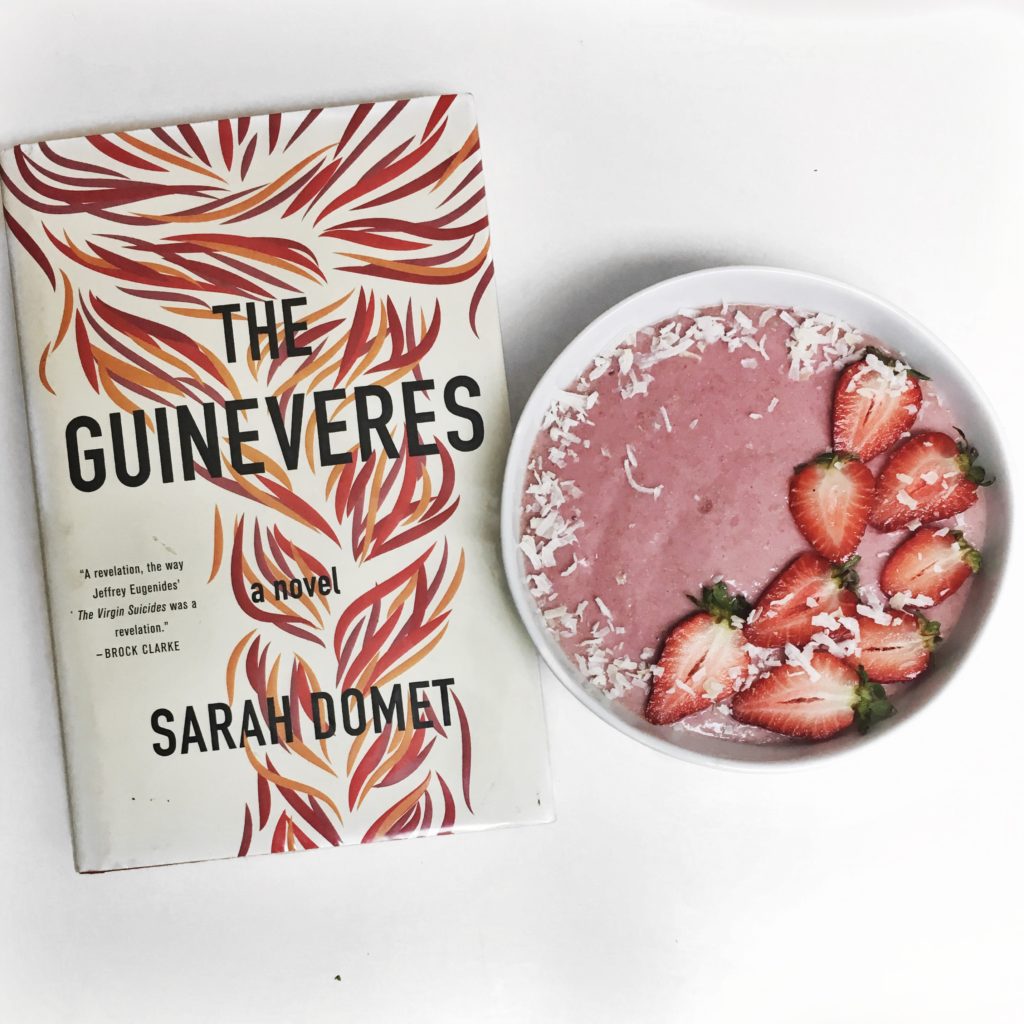 The Guineveres by Sarah Domet (Flatiron Books, 2017)
"Maybe that's just what nostalgia is: a willingness to embrace the pain of the past."
*
I picked up The Guineveres on a whim — and ended up getting attached to the four girls, all called Guinevere. The four bond growing up in a convent orphanage, each desperately searching for a sense of belonging amid punitive nuns, a kindly alcoholic priest, and comatose soldiers wounded from the war. The palpable sense of loss and desire for connection touched me.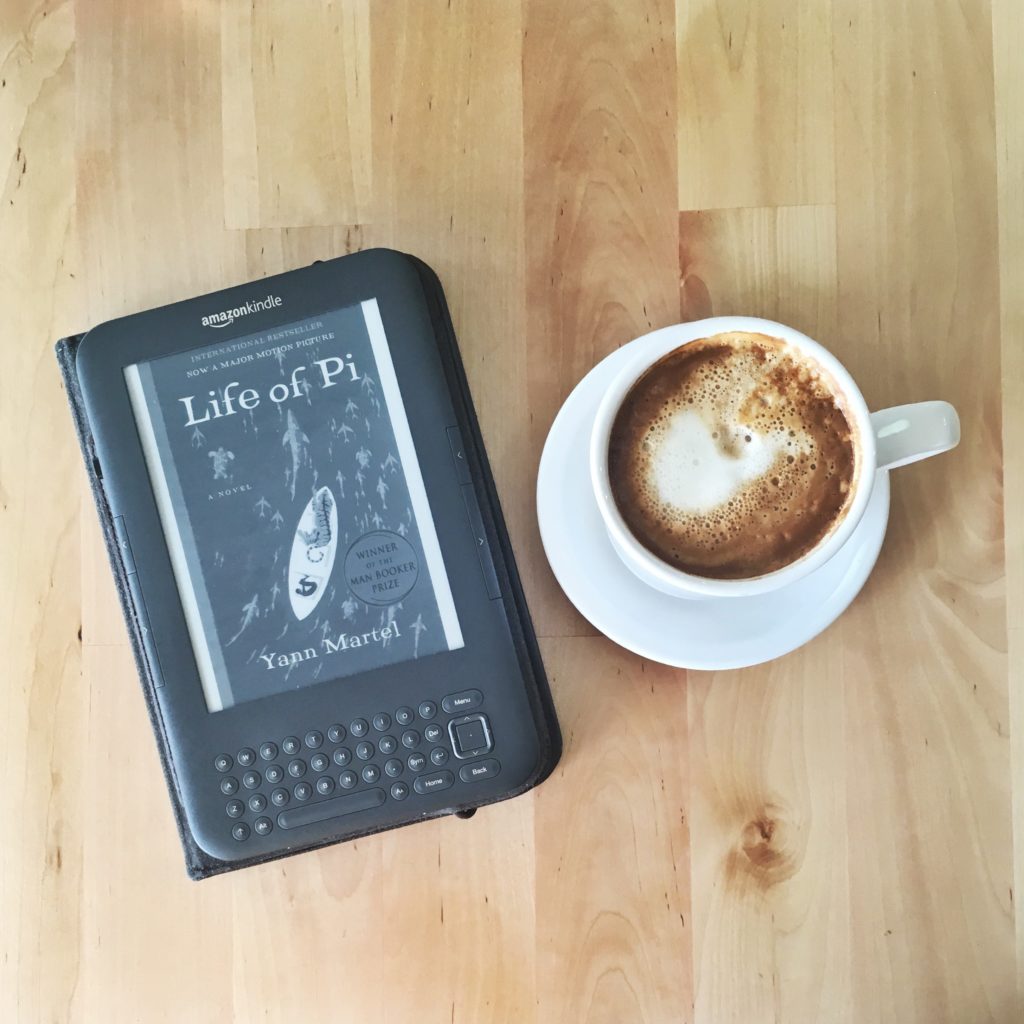 Life of Pi by Yann Martel (Mariner, 2002)
"My life is like a memento mori painting from European art: there is always a grinning skull at my side to remind me of the folly of human ambition."
*
This one was another chance read I downloaded for free from Amazon before my trip to Miami earlier this month. I loved the melding of scientific and zoological facts, realistic-sounding worst case scenario survival tips, and lonely emotional drama. The ending was amazing. Should I watch the movie?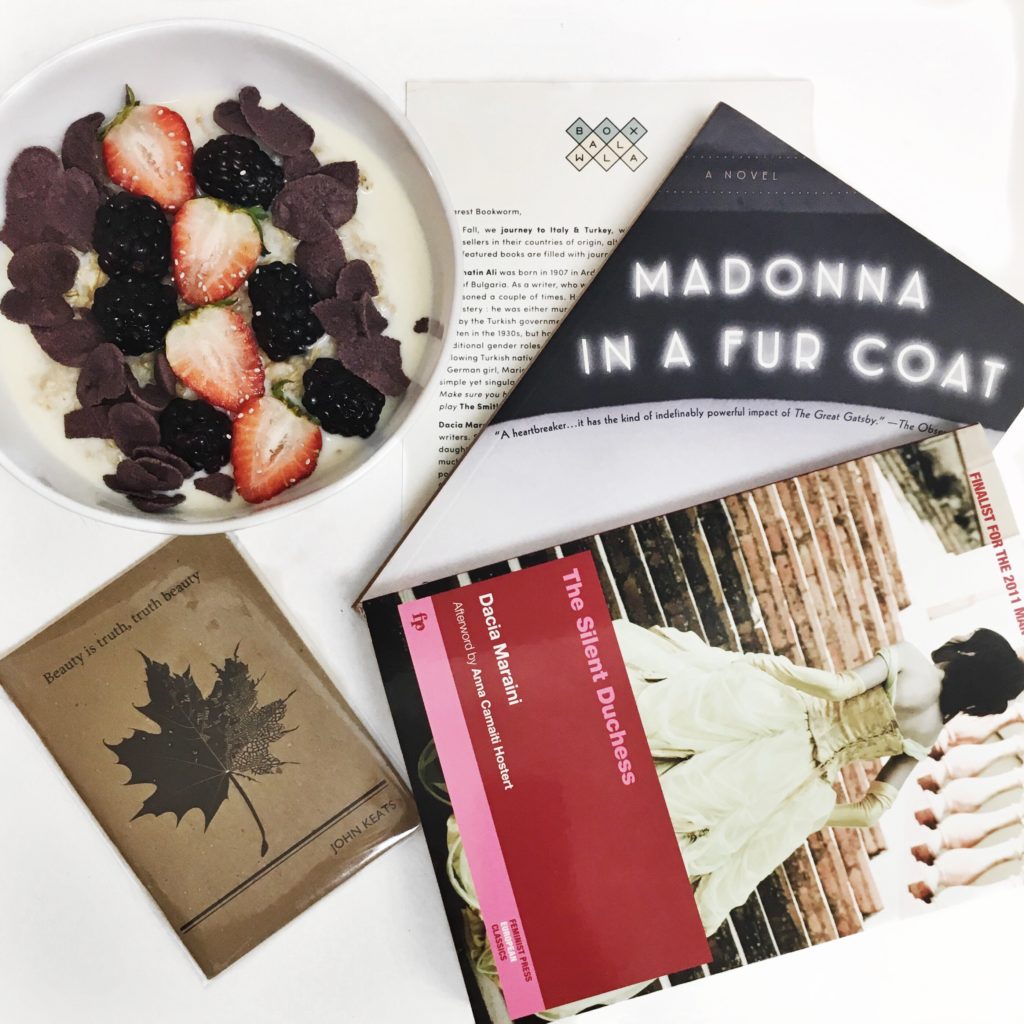 The Silent Duchess by Dacia Maraini (English trans. from Feminist Press, 2000)
"To participate in embracing the bodies of strangers who have become close and intimate through the printed page, is this not is good as experiencing that embrace, with one additional advantage: that of being able to remain in control of oneself?"
.
Dacia Maraini's The Silent Duchess is a sumptuous read, following the deaf and mute Marianna in early 18th century Sicily as she discovers the truth of her past and starts to determine her own future. The descriptions of her wealthy, tradition-bound, complicated aristocratic life is rich and sensuous and vivid. I discovered this book through Boxwalla; thanks Boxwalla for the lovely reads.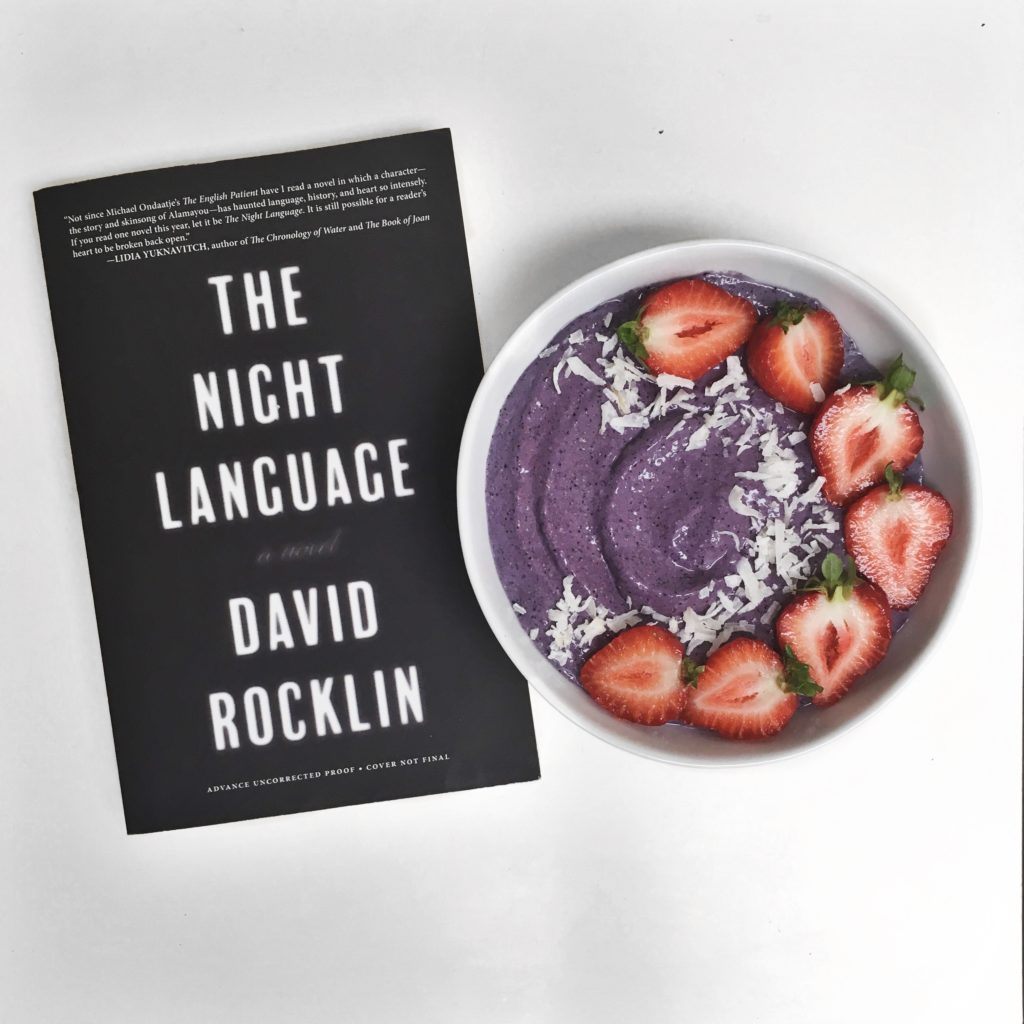 The Night Language by David Rocklin (Rare Bird, 2017)
"It's a different language, the words that come quietly at night. Don't mistake what we've talked about for something we can talk about in daylight."
*
My friend David Rocklin's novel came out into the world earlier this month! Here's my full review of The Night Language, and my interview with David.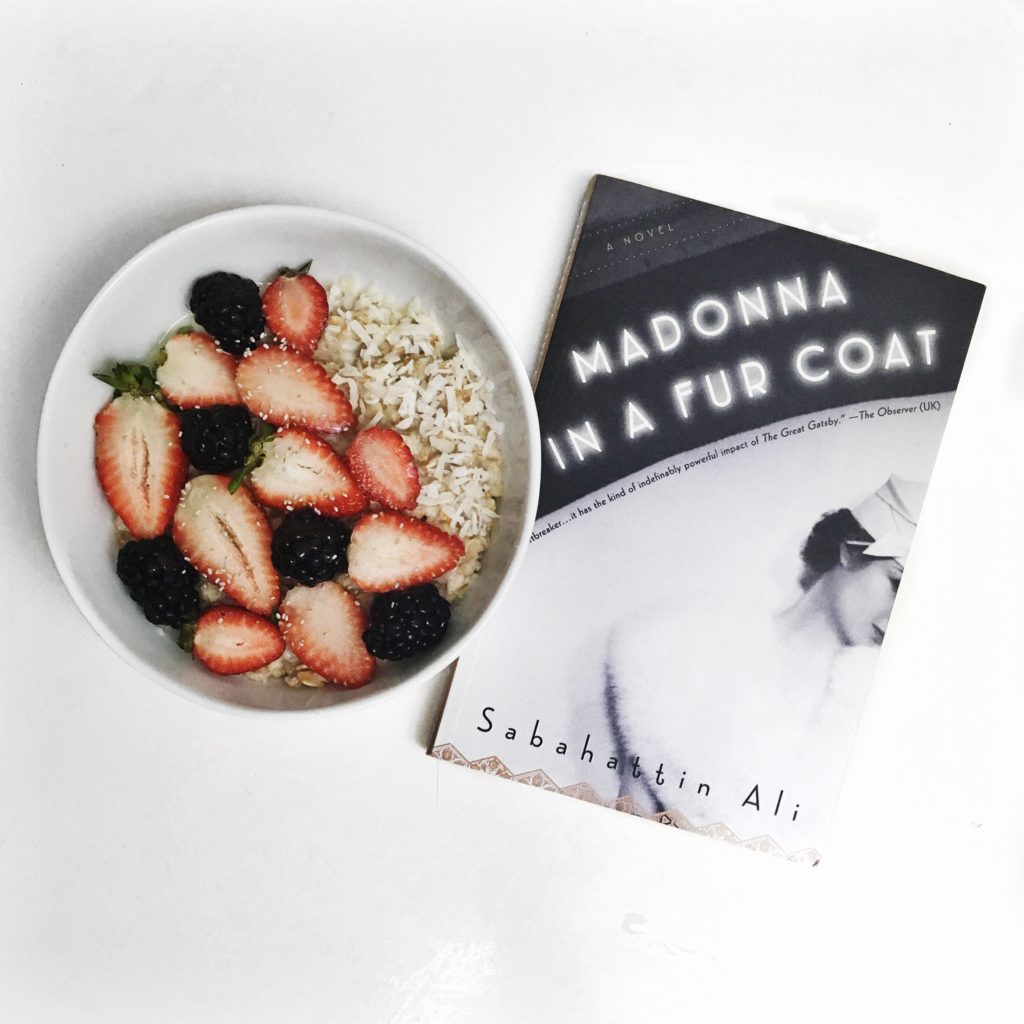 Madonna in a Fur Coat by Sabahattin Ali (English trans. from Other Press, 2017)
"My judgments were formed of my own dreams and illusions. At the same time, I was absolutely sure that they would not deceive me."
*
Madonna in a Fur Coat is a fantastic title for a novel, don't you think? It tells the story of a shy, romantic young Turkish guy in the 1920s who falls in love with a painter /nightclub singer in Berlin. A bit melodramatic, slightly repetitive, but still a touching description of art and desire, hope and resignation. This book was another Boxwalla discovery.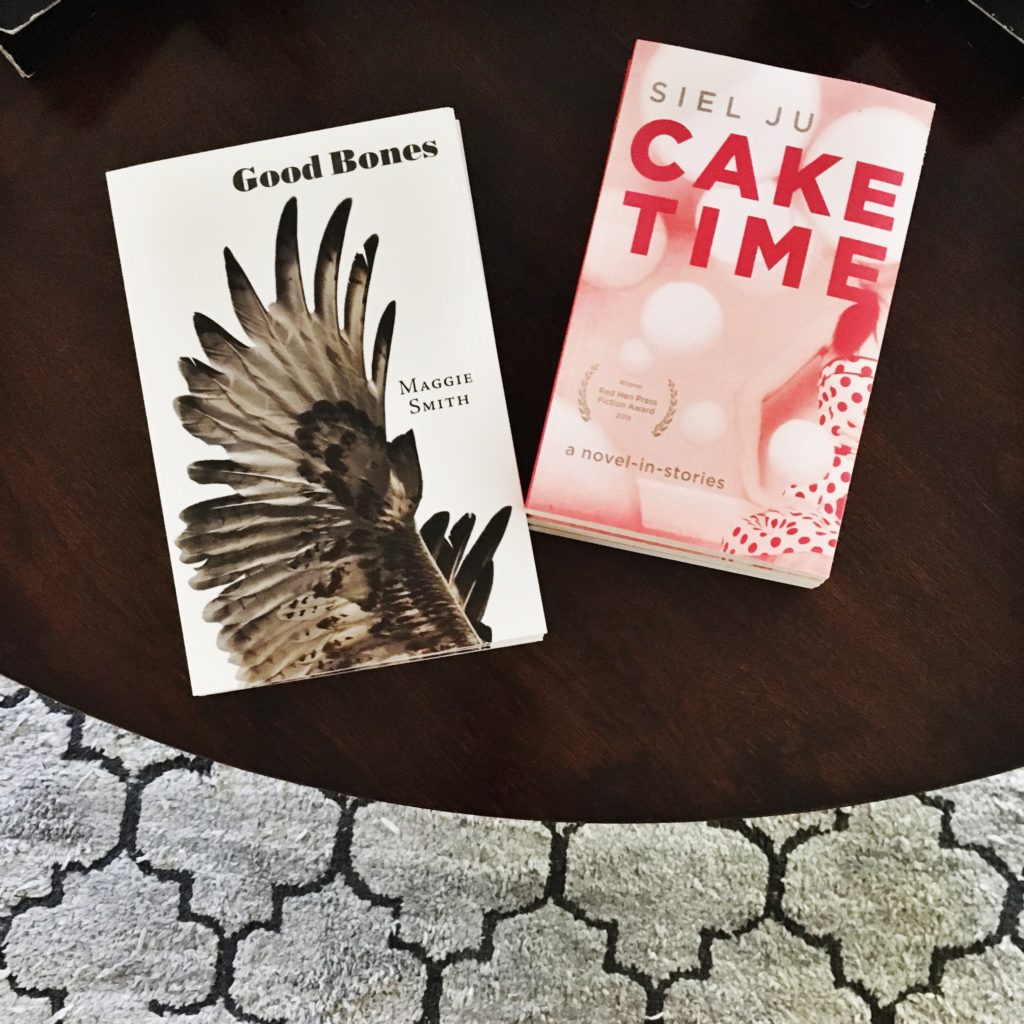 Good Bones by Maggie Smith (Tupelo Press, 2017)
"The woman doesn't know how the story ends. / Like the mountain, it has a shape, / but she's too close to see it whole."
*
The poem's in Maggie Smith's collection are largely about a mother's desire to protect her daughter from a dangerous world. She and I got to read together at a Red Hen Press literary salon in North Hollywood earlier this month. Thanks to everyone who came, and hope to see you at my future events!
__
Get more and more timely book reviews from me on Instagram. And if you have books to recommend, send me a note!