Brief reviews of books by contemporary authors I read this month — along with photos of what I ate while reading. The list is ordered by the level of my enjoyment: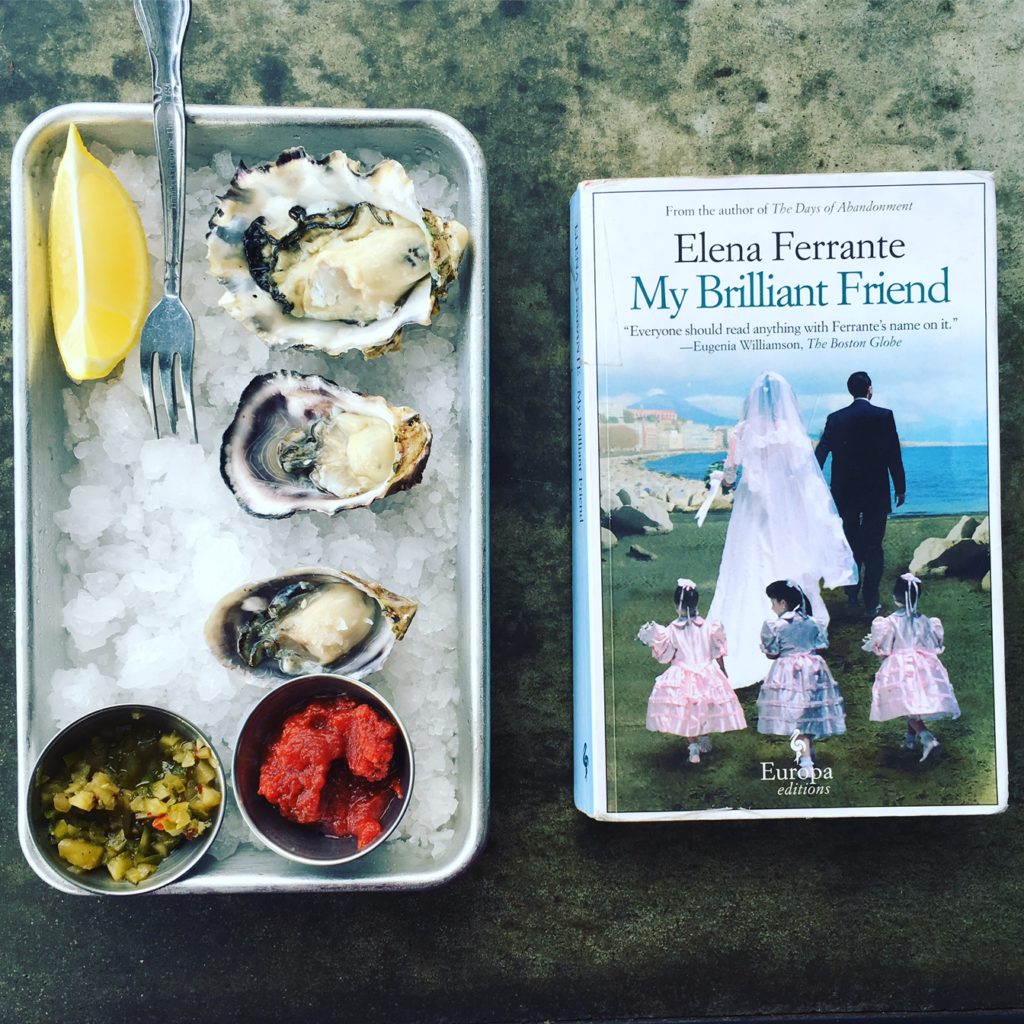 My Brilliant Friend by Elena Ferrante (in the US, Europa, 2012)
"We thought that if we studied hard we would be able to write books and that the books would make us rich."
*
My Brilliant Friend really took me back to girlhood — those small moments when the world seems full of wonder and possibility. This novel tells the story of a young girl growing up in a tiny, gritty town in Italy who has a best friend she adores — with all the jealousies and mimicry and adulation and small betrayals these girly friendships entail. The tiny town is so full of drama — both quiet ones of the mind and dramatic ones of the relationships, tangled up in neighborhood animosities and allegiances, long-held cultural codes of honor…. This novel ends on a bit of a cliffhanger too so I can't wait to read the next.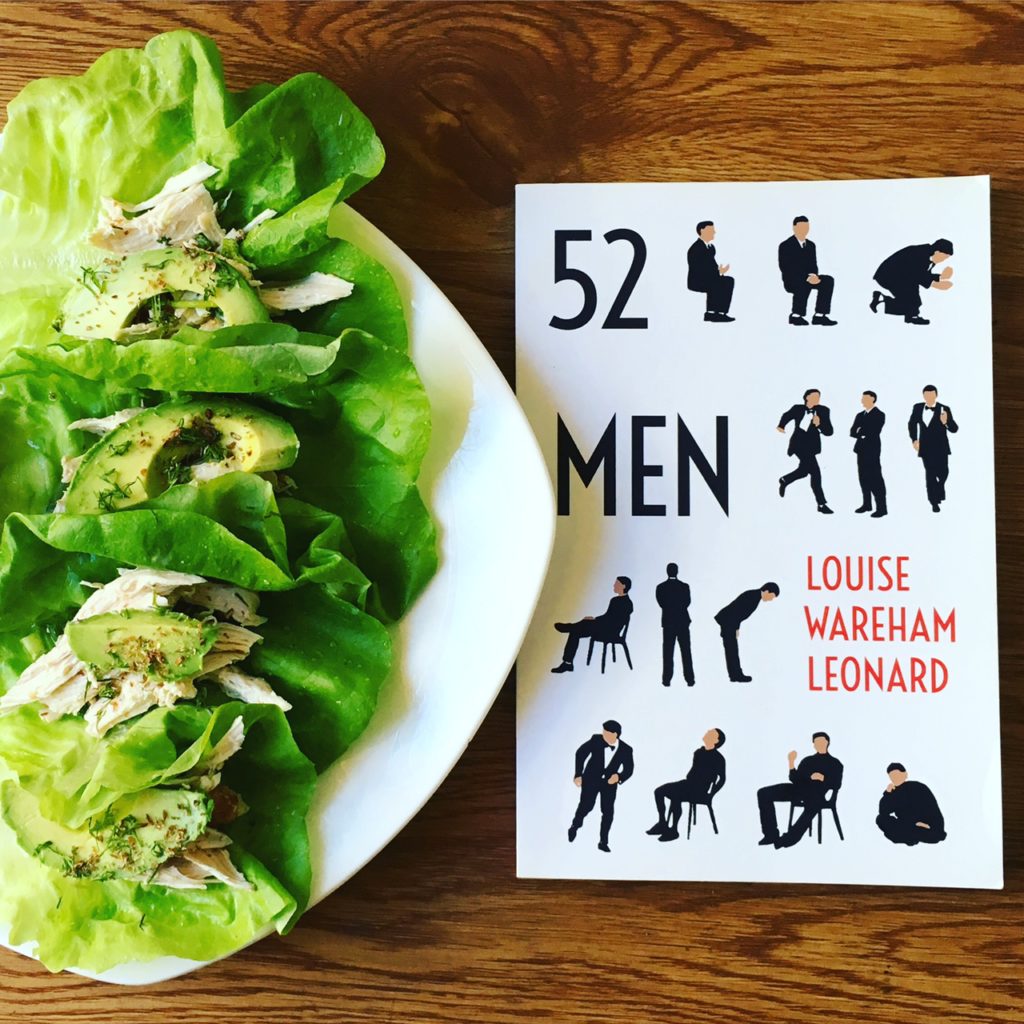 52 Men by Louise Wareham Leonard (Red Hen, 2015)
"I find a list of pros and cons about me. Pro: Great sex. A good person. Con: Needy, both emotionally and financially."
*
52 Men is a thinly veiled memoir written in tiny, flash pieces, each one about a guy with whom the narrator had a relationship — some brief, some longer, some intimate, some cruel. The 52 men glimpsed through this book all are so unique — there's one guy that sounds curiously like Jonathan Franzen, another who jousts with the narrator so she'll remember him, several who die young…. The book's like an ode to ex lovers but also an ode to the fragmentary memories of them. After the flash pieces, this book ends with a longer short story about a girl who has a sexual relationship with her older step brother — at first as a young teen who's being molested by him, later as a woman, consensually. This story goes to all the uncomfortable, in-between places around consent, desire, history, power. Highly recommended.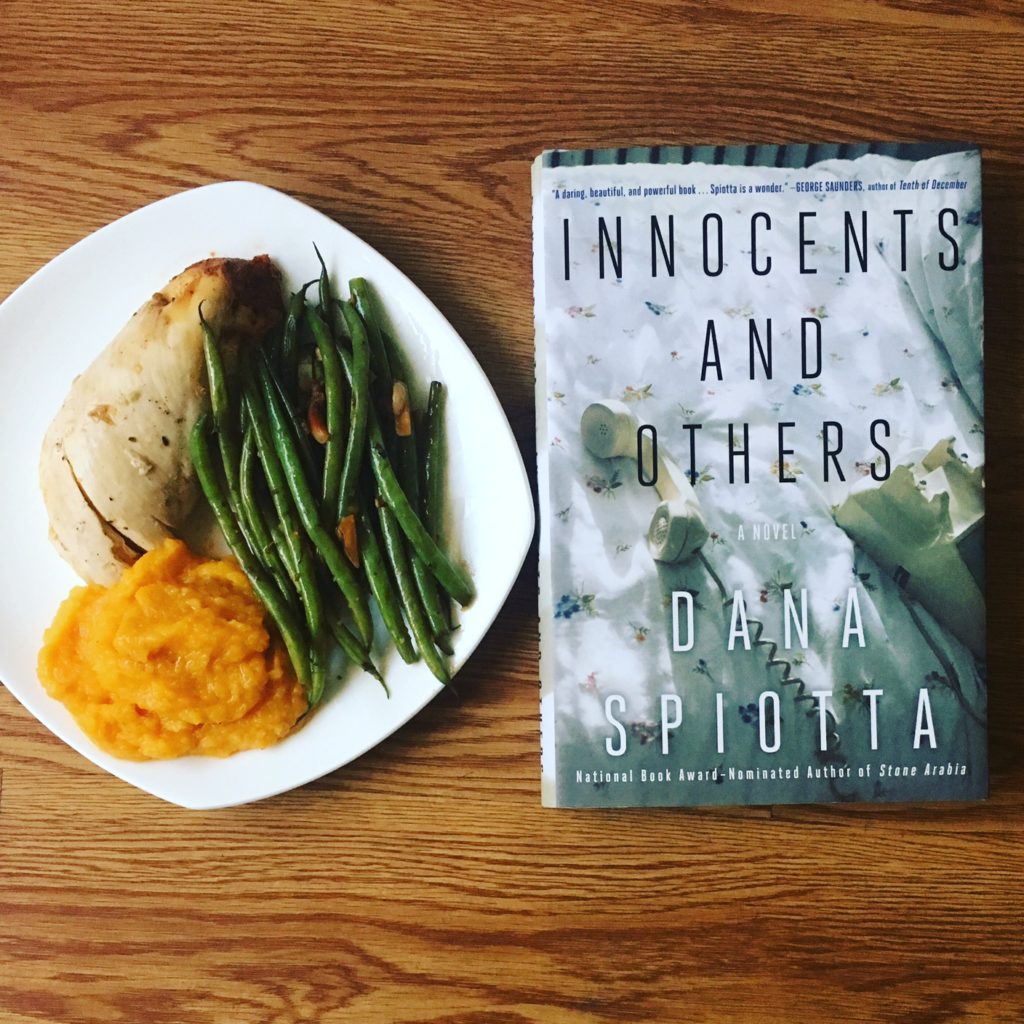 Innocents and Others by Dana Spiotta (Scribner, 2016)
"That's the thing about films. They don't change. You change. The immutability of the film (or a book or a painting or a piece of music) is something to measure yourself against."
*
Plot wise, Dana Spiotta's novel is about a childhood friendship between two girls that gets strained — but never breaks — through their separate lives as artist-filmmakers. On another level, the novel is about an obsessive love for film, the pursuit of an artistic life, the constructed reality of stories (especially true stories) and a lot more. Innocents and Others really plays with the novel form — There are movie synopses, film dialogues, and even long form internet zine essays, complete with reader comments. Lovers of avant garde films will especially enjoy Spiotta's novel; it's a read that'll make you want to reread and rewatch every book and film you've ever loved.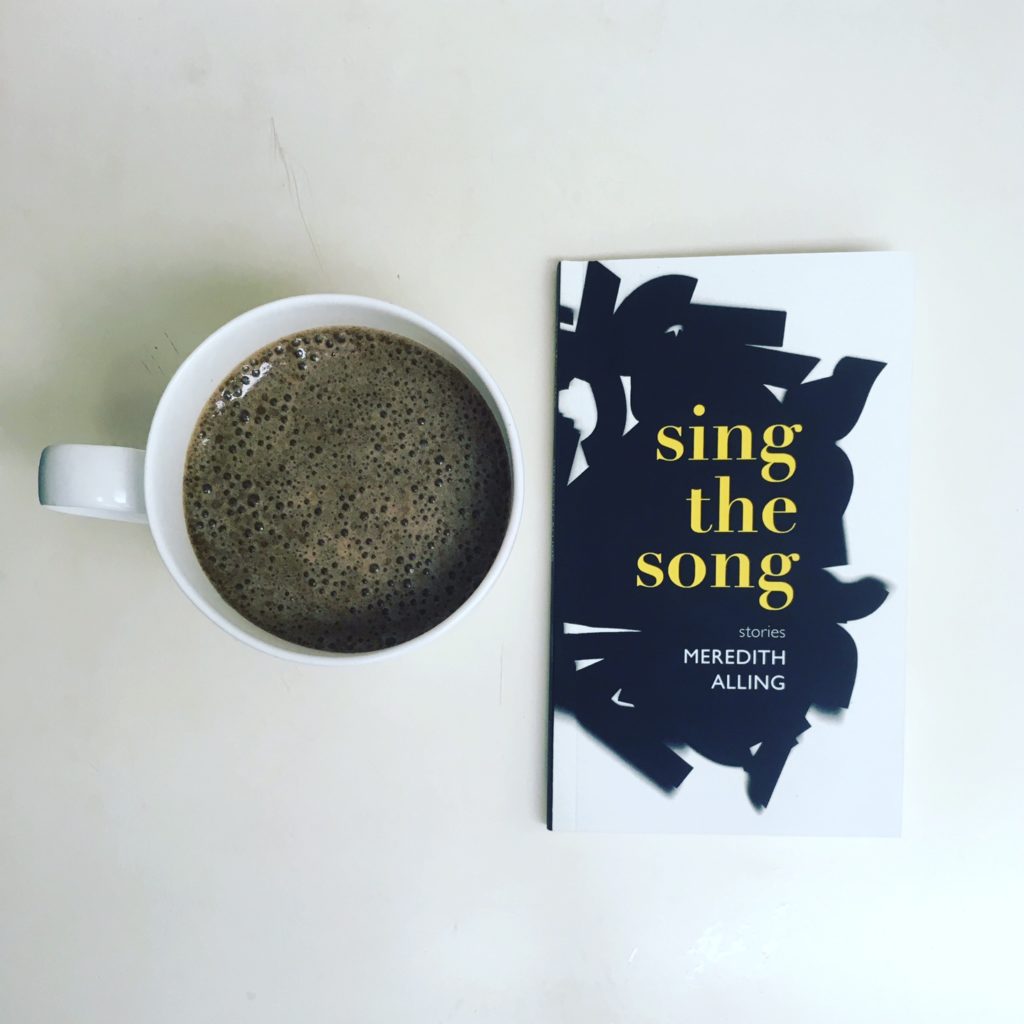 Sing the Song by Meredith Alling (Future Tense, 2016)
"I felt that I had done something wrong, ruined something or hurt someone or killed someone."
*
Meredith Alling's short story collection captures that strange, unexplained sense of foreboding and anxiety — the sense you've done something terrible or some bad thing is just going to happen…. It's a slim, pocket sized volume you can take out in a day! And if you were at the launch reading at Skylight Books earlier this month, you heard Meredith and me talk about the book and writing — Thanks to everyone who came.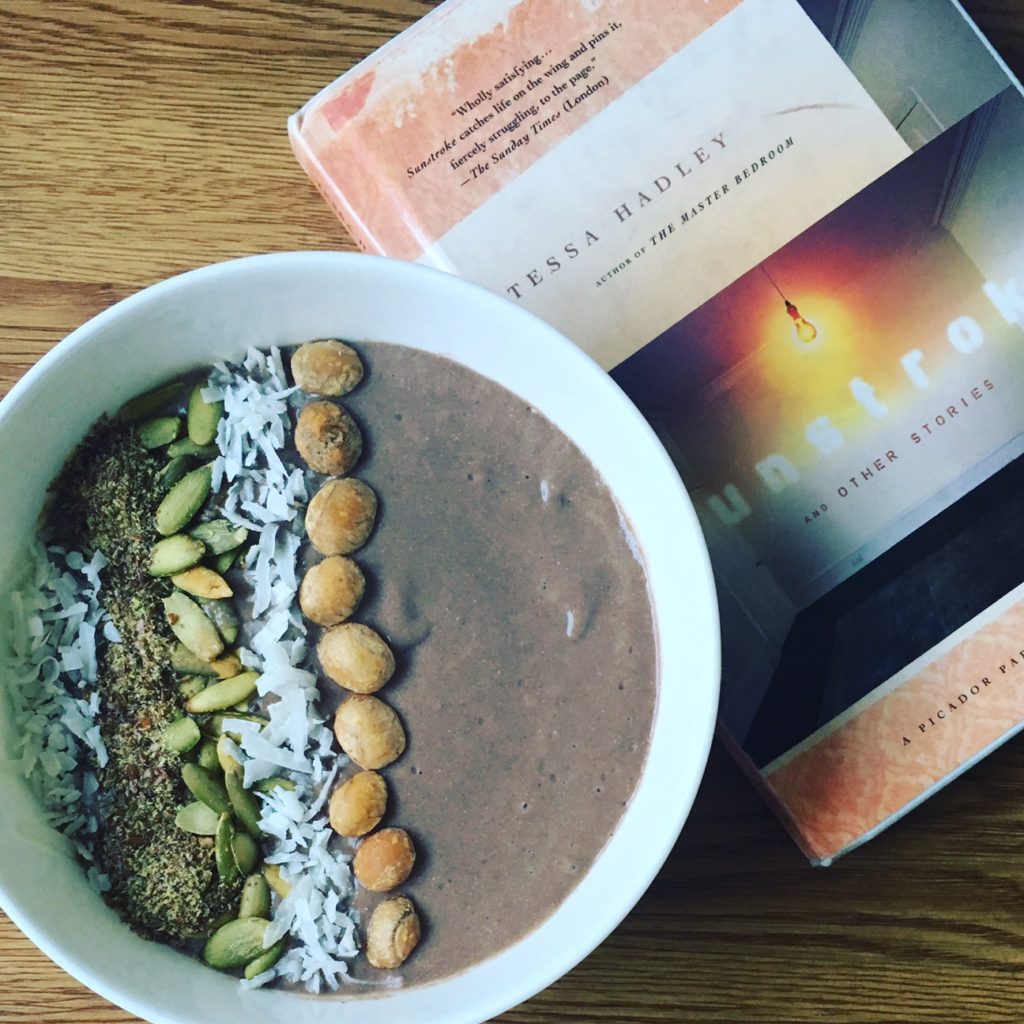 Sunstroke by Tessa Hadley (Picador, 2007)
"They only began writing a year ago: but it has taken hold of them both with a ferocity and a destructive importance."
*
Tessa Hadley's stories are about women and the quiet yet significant moments that catalyze life-changing decisions. My favorite in the collection is "The Surrogate," about a girl with a crush on her college lecturer — who meets and starts an affair with a guy who looks like her crush. I didn't love all the stories, but there were places in many that really made me FEEL.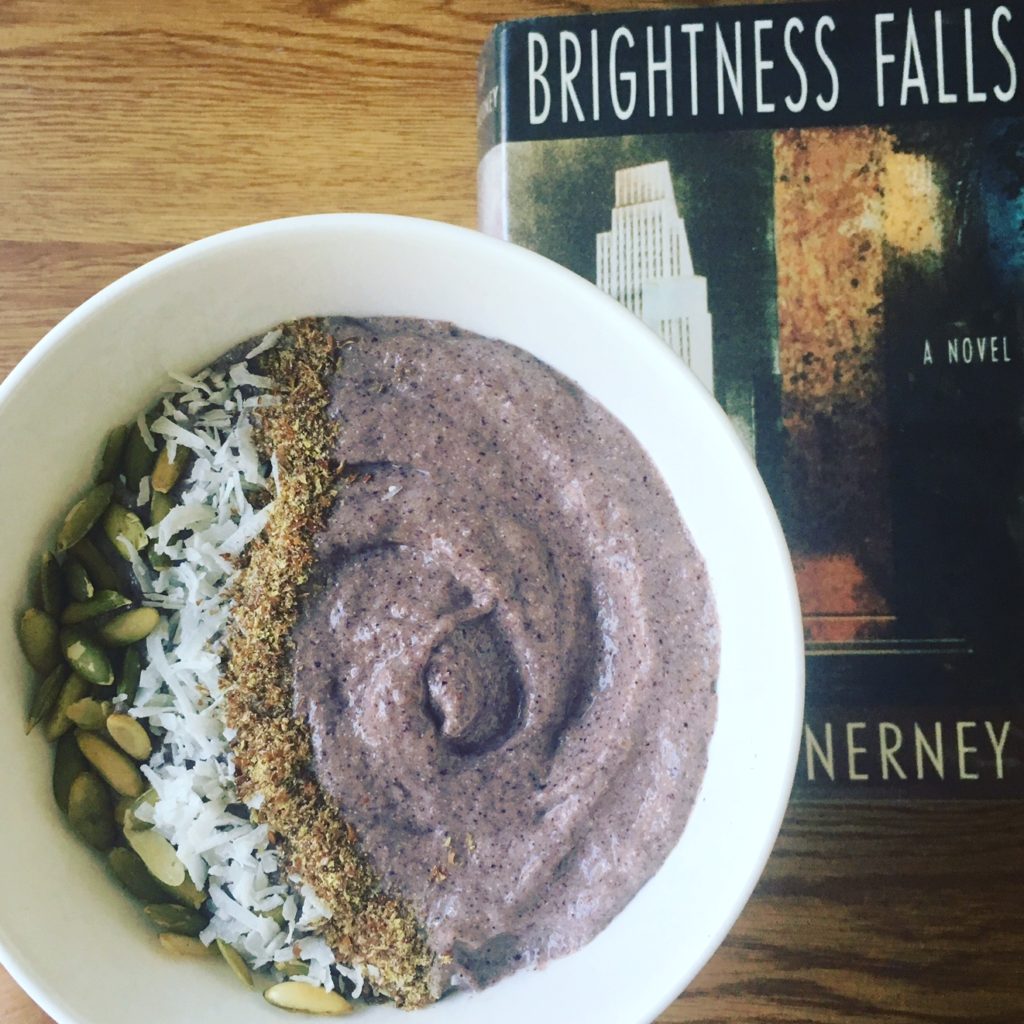 Brightness Falls by Jay McInerney (Knopf, 1992)
"According to the graffiti downtown, the whole capitalist system is going to collapse pretty soon and be replaced by an anarchist Utopia."
*
Brightness Falls stars a NYC power couple of sorts, Russell who's managed to orchestrate a hostile takeover of the publishing house where he used to be an employee, and Corrine who's in finance but is now falling into a strange depression complicated by anorexic tendencies. Their friends are mostly writers and agents and publishers — so there are lots of little meta moments about writing in this novel. I got irritated a bit by the characters' self-absorption, but enjoyed the deadpan humor and vivid descriptions of NYC.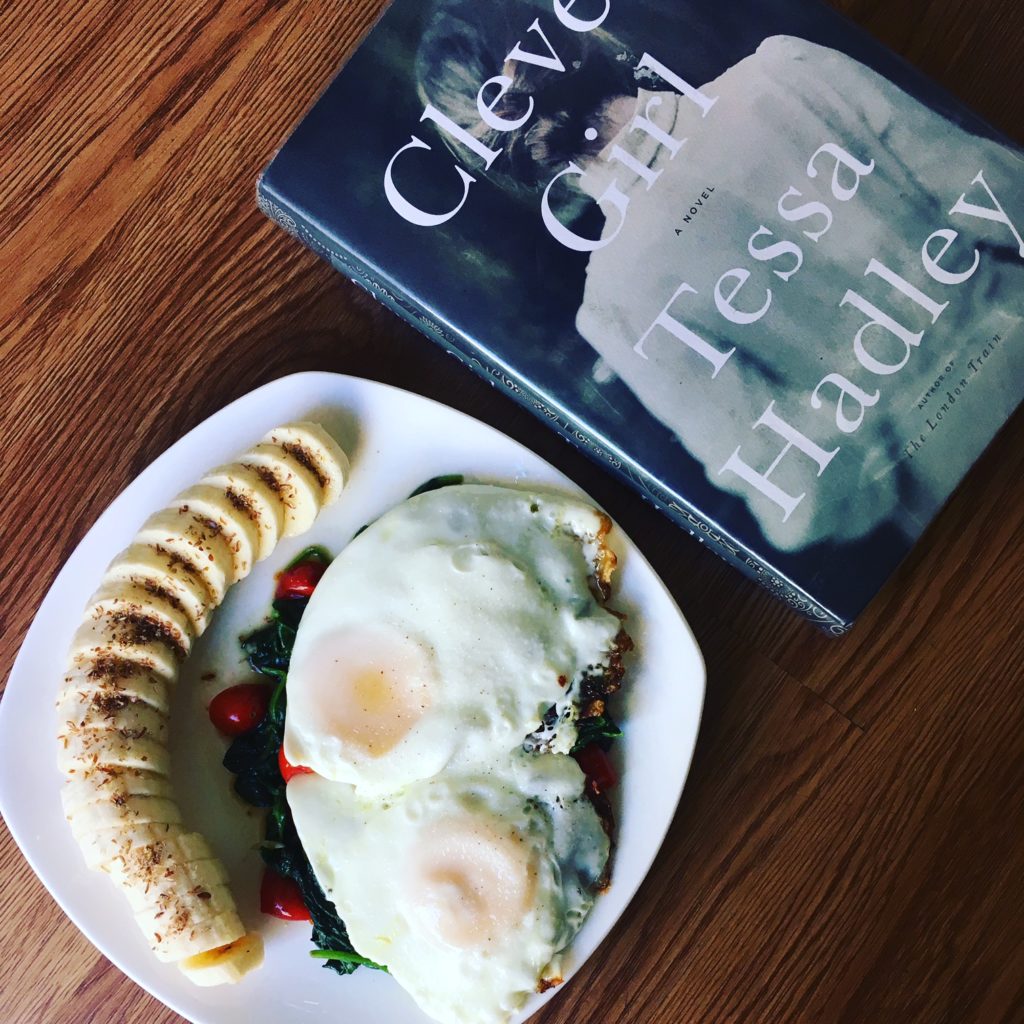 Clever Girl by Tessa Hadley (Harper, 2014)
"I didn't think about anything, I was transparent and alive, washed through with the present moment."
*
Clever Girl is punctuated with sudden moments of realization and self discovery that remind me to live more purposefully and viscerally. That said, the novel was totally different from what I expected — The clever girl of the book, born in the 60s, discovers she can be book smart, if she wants to be — but then becomes a teen mom after having sex twice with her hot gay boyfriend — then becomes a domestic worker, basically, to make ends meet. I admired the many twists and turns of the protagonist's life — her lovers, shifts in economic status, etc — a rich and varied experience despite its seeming quietness on the outside — but I think I'm done with domestic novels for a while.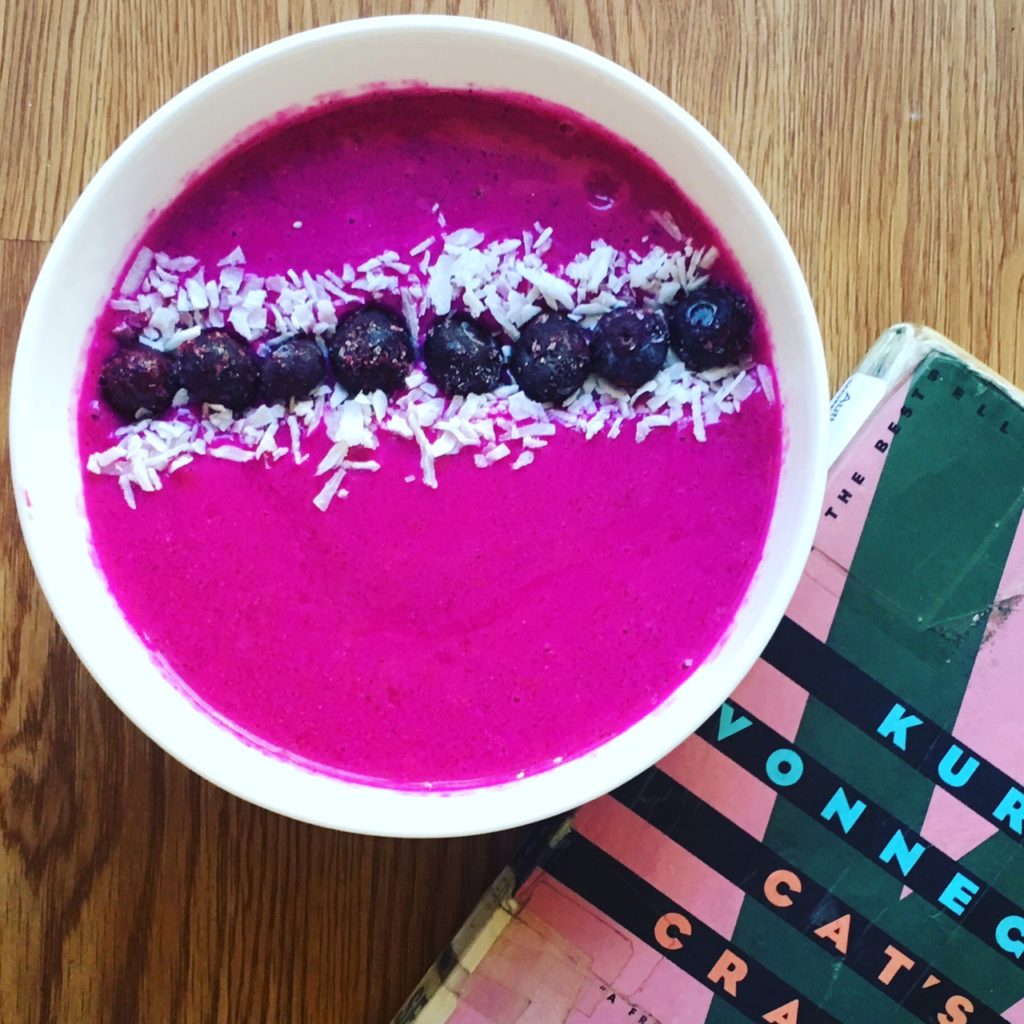 Cat's Cradle by Kurt Vonnegut (Holt, Rinehart and Winston, 1963)
"Do writers have a right to strike? That would be like the police or the firemen walking out."
*
Cat's Cradle is a dark farce — and in retrospect I wonder if a novel about a human-made apocalypse was the best book to read when already freaked out about the prospect of a Trump presidency. The plot follows a curious guy who decides to write about what people did on the day Hiroshima was bombed, and so goes about the world conducting random, rambling interviews. There's a midget, a strange religion, and a lot of humor —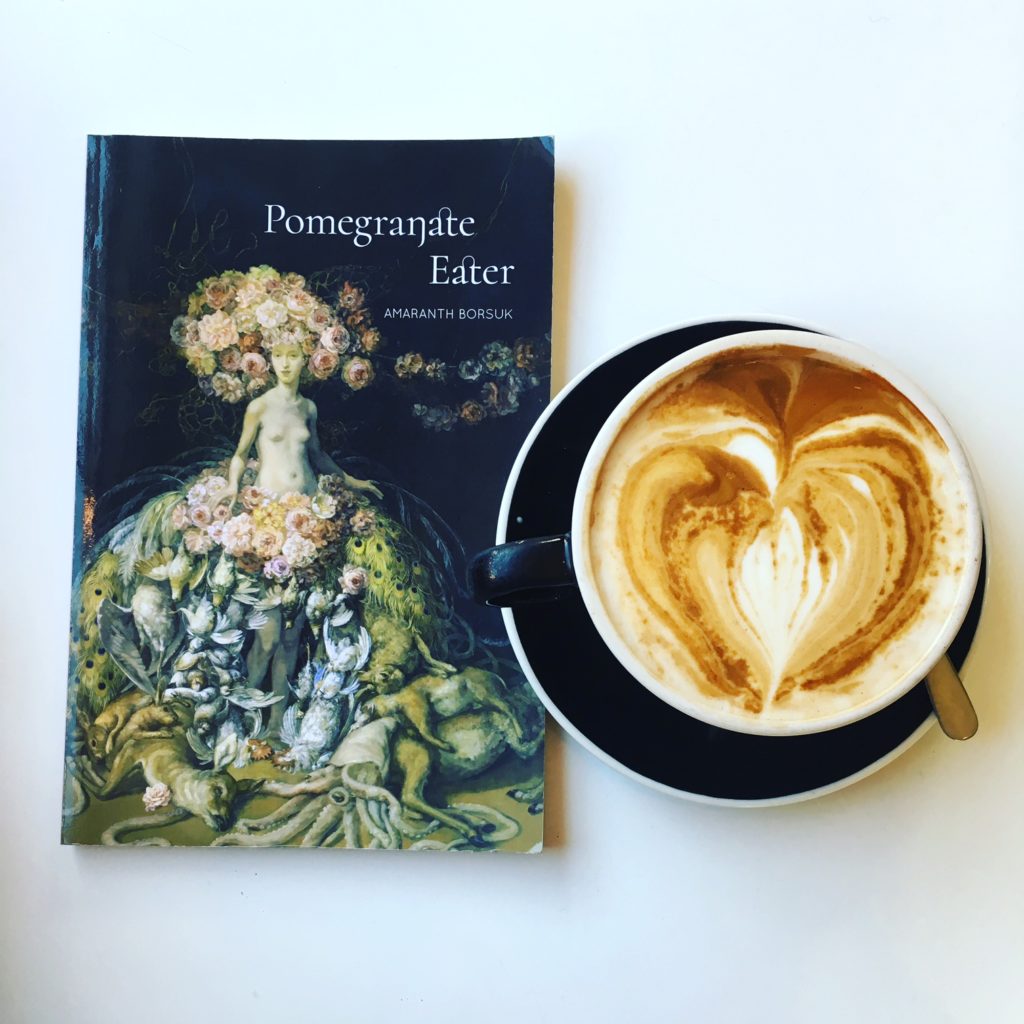 Pomegranate Eater by Amaranth Borsuk (Kore Press, 2016)
"If the garden's gone out of me, / then I'll go to the garden."
*
Lush language, precise wordplay, rich flavors and fragrances — if you love those things, pick up these poems by my grad school friend. Her language is so luscious — It makes me want to spend the day with flowers and fruit.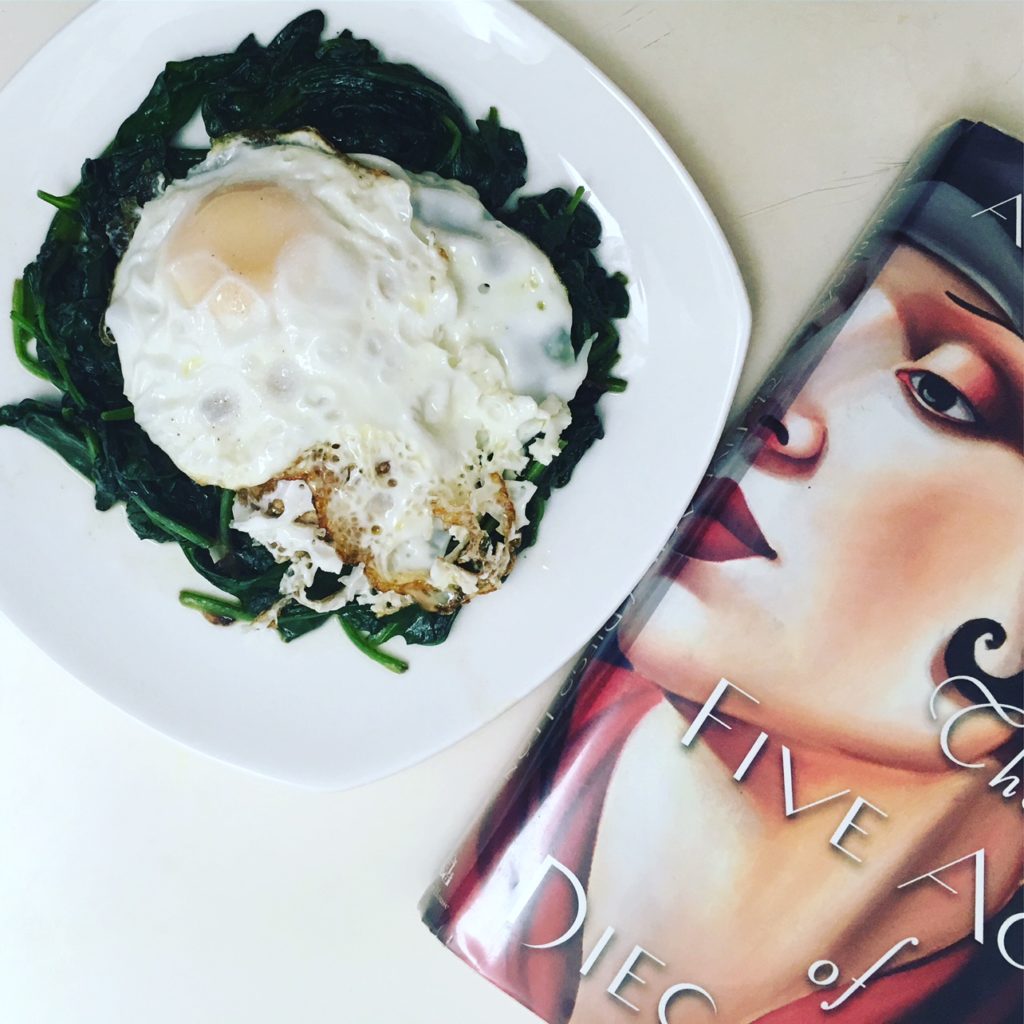 The Five Acts of Diego Leon by Alex Espinoza (Random House, 2013)
"Who would be left to remember them once they faded away into obscurity, into nothingness, like the countless before them and all of those to come?"
*
This novel follows Diego through his tumultuous life — starting with a peasant childhood in a tiny Mexican village during the Mexican revolution, then to the city where he lives with his rich grandparents who groom him to better suit his changed lifestyle, then to Los Angeles — after abandoning his fiancée and grandparents — to try to make it as a movie star in the 20s and 30s. I found many of the characters rather flat, but admired the ambition of the sweeping plot.
___
Get more and more timely book reviews from me on Instagram.