Brief reviews of books by contemporary authors I read this month — along with photos of what I ate while reading. The list is ordered by the level of my enjoyment: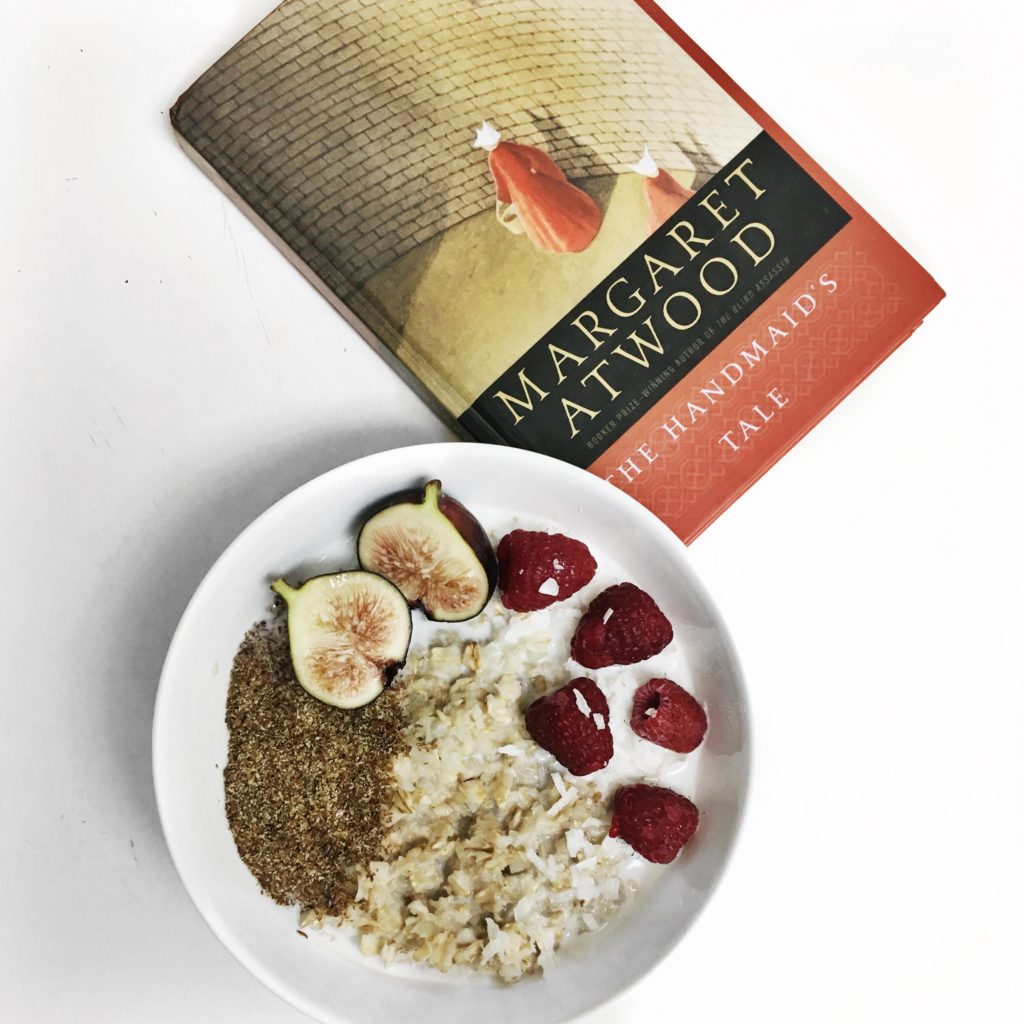 The Handmaid's Tale by Margaret Atwood (McClelland and Stewart, 1985)
"I hunger to commit the act of touch."
*
For those who still aren't familiar with the story, here's a summary: The U.S. has been taken over by a religious regime — that has subjugated women into servile, domestic roles. The story's told by Offred, a "handmaid," aka a woman forced to have ritualistic sex with a high-ranking official in the regime for the purposes of reproduction, as birth rates have been plummeting for social and environmental reasons.
I first read this classic as a first-year undergrad — and as always seems to happen whenever I reread a book, Margaret's work spoke to me in completely different ways this time around. I was especially struck this time by the ways the regime justifies its curtailing of women's freedoms, arguing that women have it better under the regime, since they're protected from sexual assault and harassment, as well as from the harsh judgments and expectations about their appearance. The argument is that women under the regime just have different sorts of freedoms — and as a result are perhaps more free — an interesting idea in juxtaposition to the current #metoo movement that very much speaks to the ways women's freedoms are curtailed in today's society.
It recalled for me Elif Batuman's New Yorker essay, "The Head Scarf, Modern Turkey, and Me," in which she comes to this conclusion about the choices and freedoms that women in the U.S. enjoy, versus the ones in Turkey who take more traditional roles (and wear their head scarves): "Nobody has everything; everyone is trading certain things for others." Here's an excerpt:
I found myself thinking about high heels. High heels were painful, and, for me at least, expensive, because they made walking more difficult and I ended up taking more taxis. Yet there were many times when I wore heels to work-related events in New York, specifically because I felt it made people treat me with more consideration. Why, then, would I refuse to wear a head scarf, which brought a similar benefit of social acceptance, without the disadvantage of impeding my ability to stand or walk?
The whole essay's worth a read. I'm not sure where I'm going with this, beyond saying that I'd love to have a conversation about this. Someone should create a MOOC with The Handmaid's Tale, Michel Houellebecq's Submission, and Elif's essay on the syllabus. Also, the Hulu series is fabulous.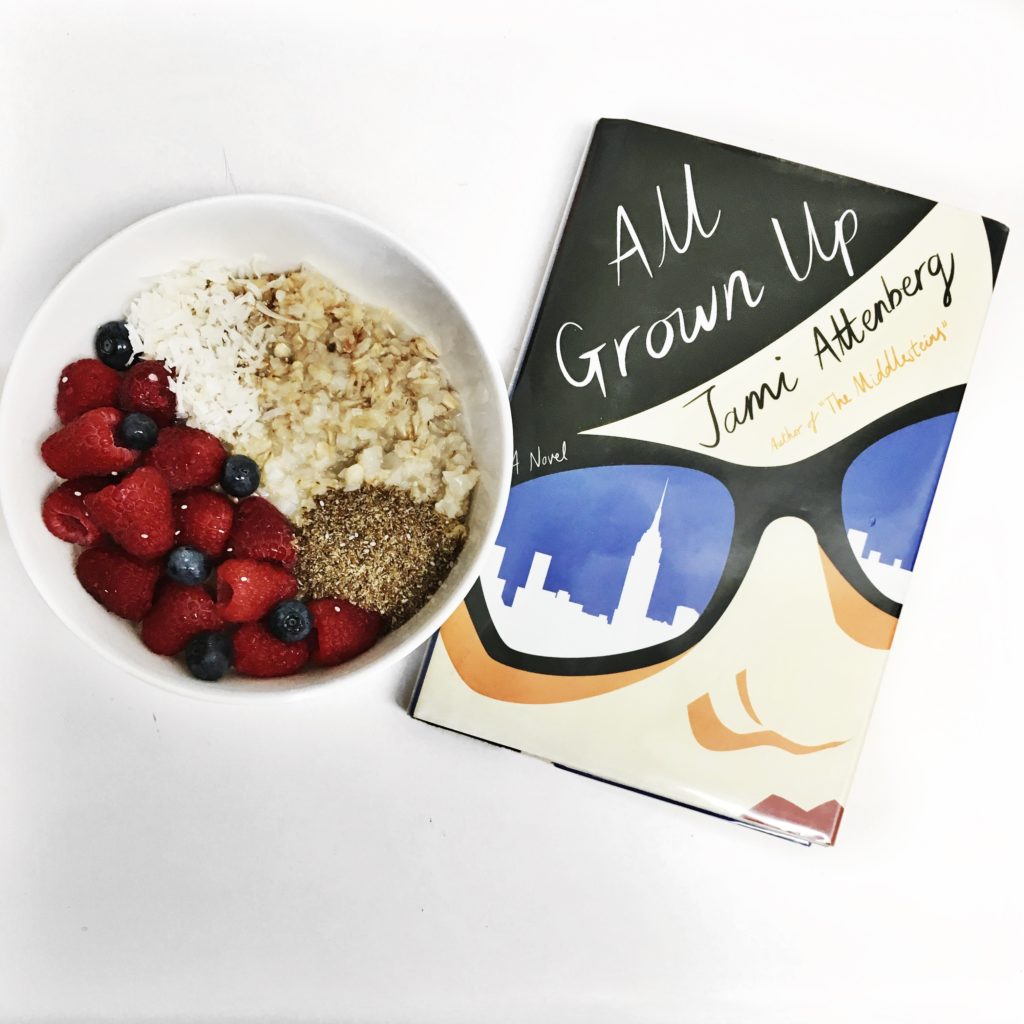 All Grown Up by Jami Attenberg (HMH 2017)
"For so long I have believed I could never catch up, but now I realize there's nothing to catch up to, there's only what I choose to make."
*
This novel about a single woman in NYC felt so intimate and vulnerable and gritty in its exploration of desire and want and artistic ambition and human connection. It's a book I needed to read — at this time when I feel perpetually behind on everything —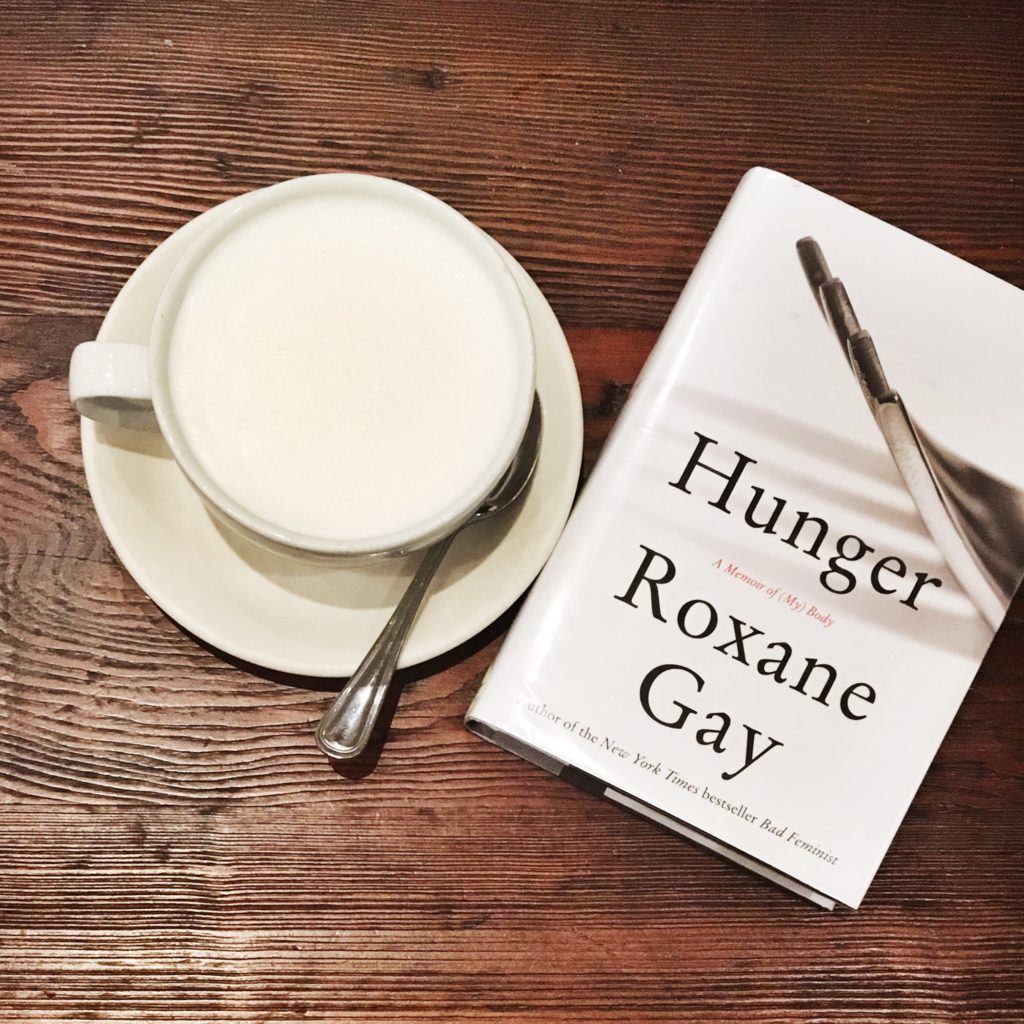 Hunger: A Memoir of My Body by Roxane Gay (Harper, 2017)
"What I know and what I feel are two very different things."
*
Roxane's raw memoir is a must read. A tad repetitive, yes, but so honest — I learned so much, I became more empathetic about the many physical and societal issues that confront bigger people on a daily basis that I'd never even considered, and I related a lot in many unexpected ways. It's so true — We can know a lot of things intellectually, but the knowing that comes through feeling can be something else altogether.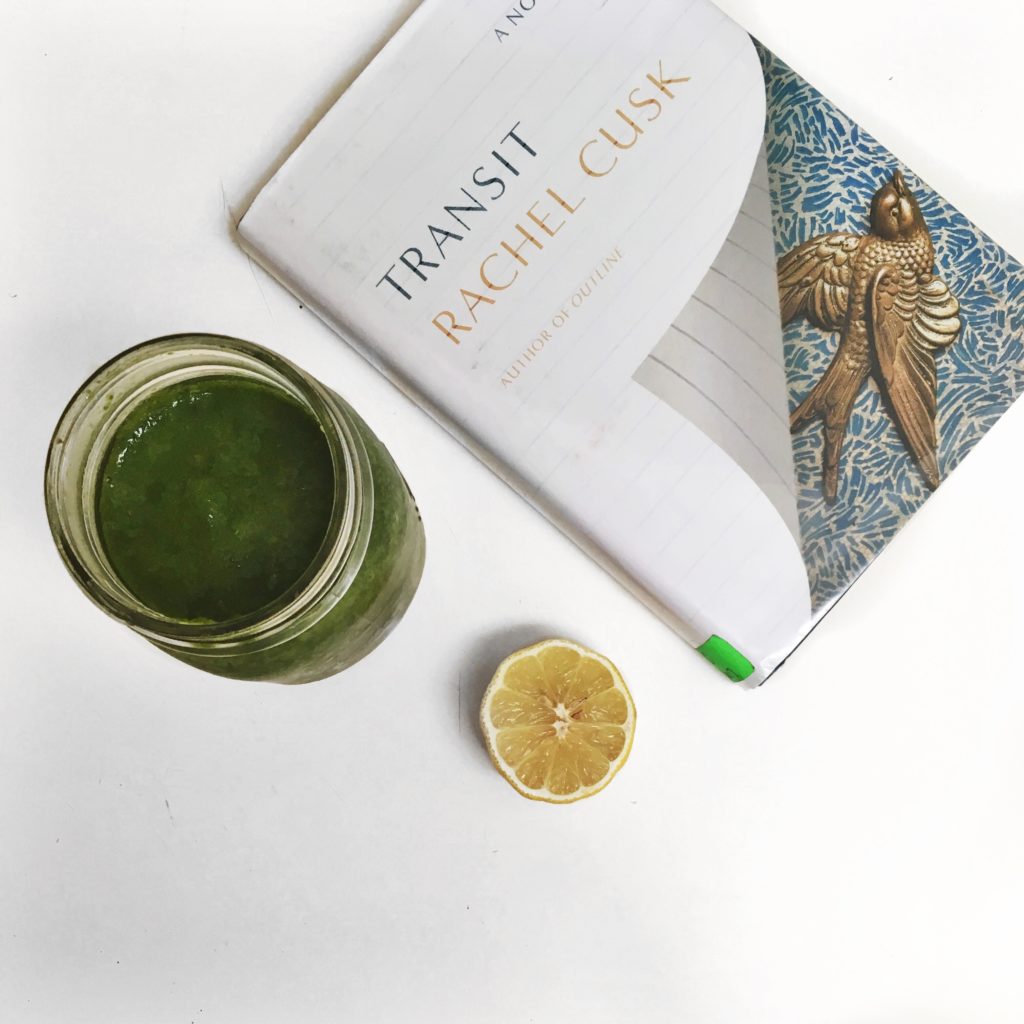 Transit by Rachel Cusk (FSG, 2017)
"Writing was just a way of taking justice into your own hands. If you wanted the proof, all you had to do was look at the people who had something to fear from your honesty."
*
I read Rachel Cusk's novel in a day. There's something about her largely plotless story of a female writer having conversations with people she comes across that propels you forward — the quiet philosophical insights, the revelations about humanity, all our little motivations and rationalizations about what's ok and what's not, who to be, how to live. Many of the conversations hinged on moments of epiphany — a seemingly innocuous event that suddenly makes you see everything differently and decide to completely overhaul your life.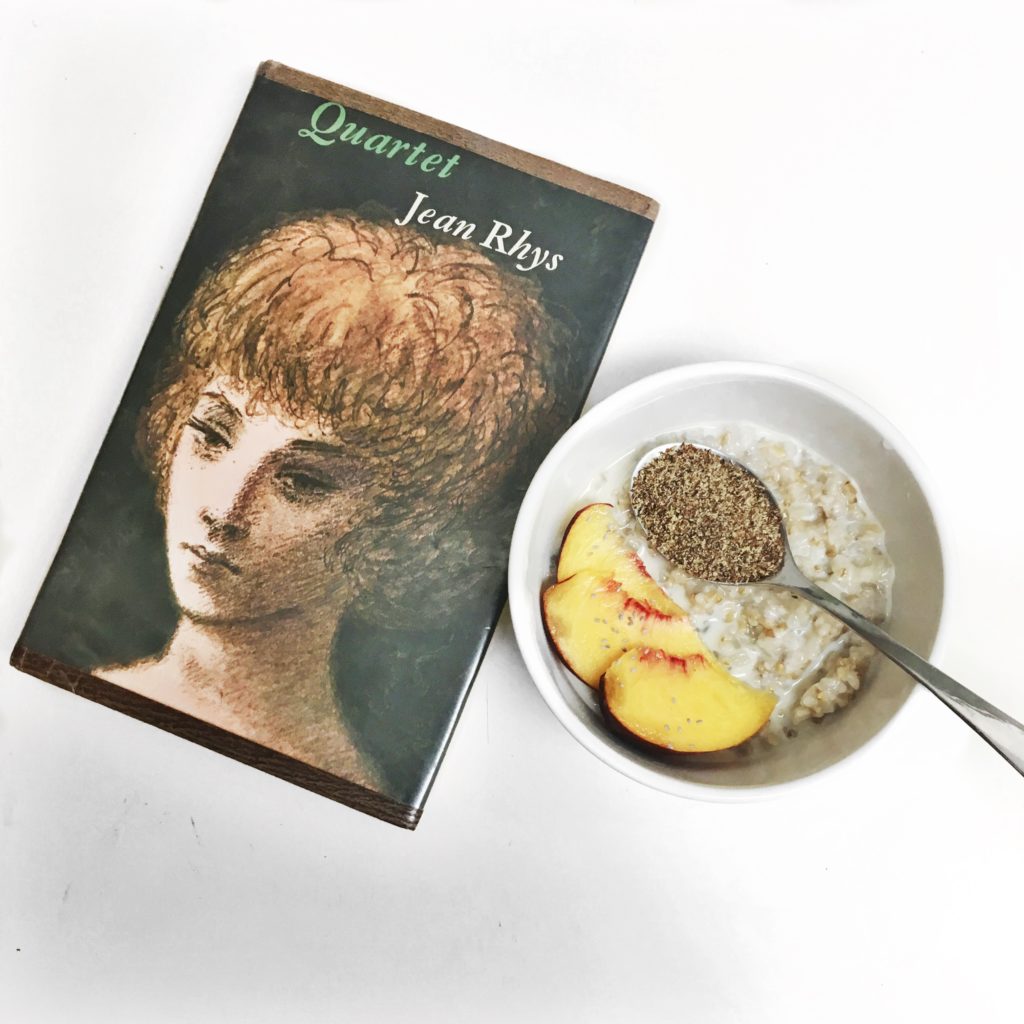 Quartet by Jean Rhys (Chatto and Windus as Postures, 1928)
*
"Her life swayed regularly, even monotonously, between two extremes, avoiding the soul-destroying middle."
*
I picked this up after loving Jean Rhys's Good Morning, Midnight last month — and I think my expectations were a bit too high because I didn't love this one as much — though Quartet is still a worthy read. The novel tells the story of Marya, a young, newly married British woman in Paris — whose husband is good to her but is an outlaw type and sent to jail for a year. Penniless and bereft, Marya then needs to figure out how to survive in Paris but mostly just drinks a lot. Depression ensues….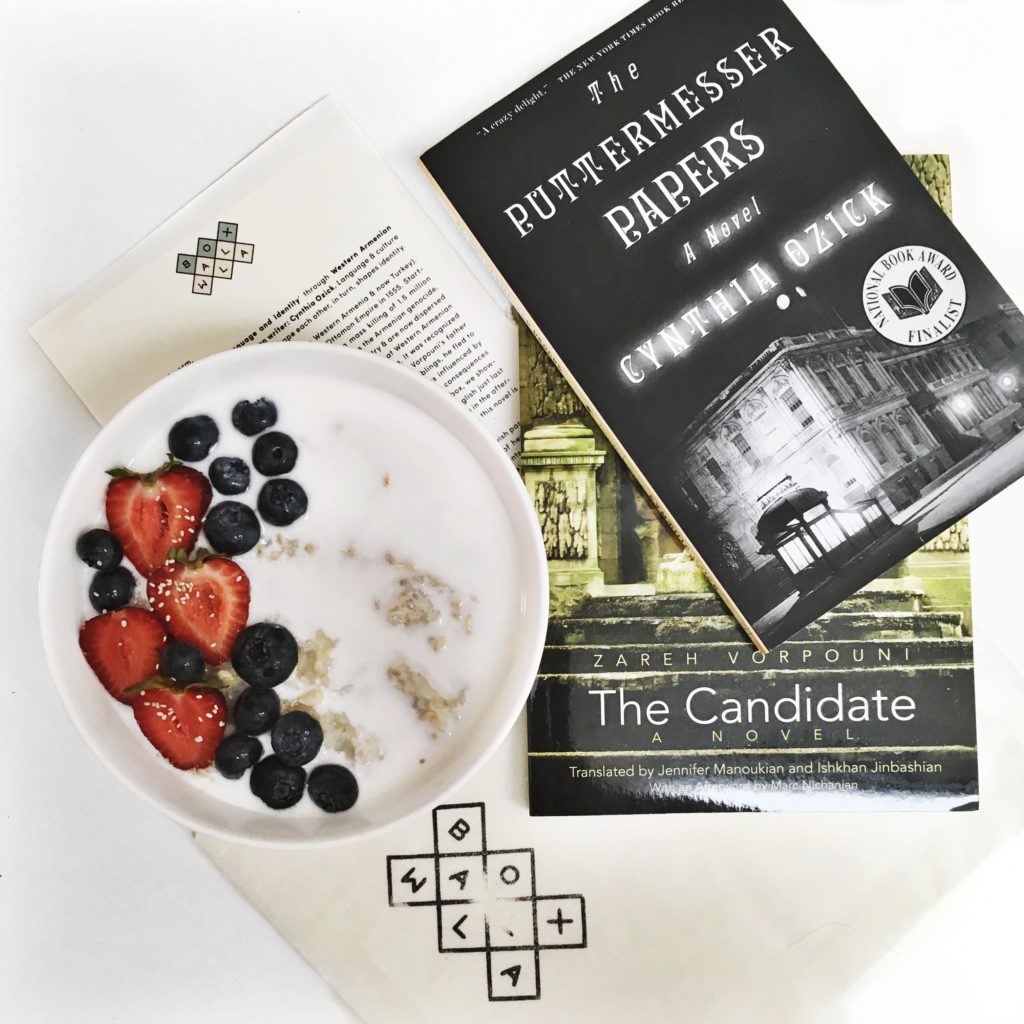 The Candidate by Zareh Vorpouni (Originally published 1967; English translation from Syracuse UP, 2016)
The Candidate follows a young Armenian expat in 1929 Paris, reeling from the sudden suicide of his friend. The poetic work covers a lot of ground — the Armenian diaspora, racism, writerly ambition, poverty. It made personal the international aftereffects of the Armenian genocide and combined it with the beautiful listlessness of artistic life in 1920s Paris. I came to this book via Boxwalla.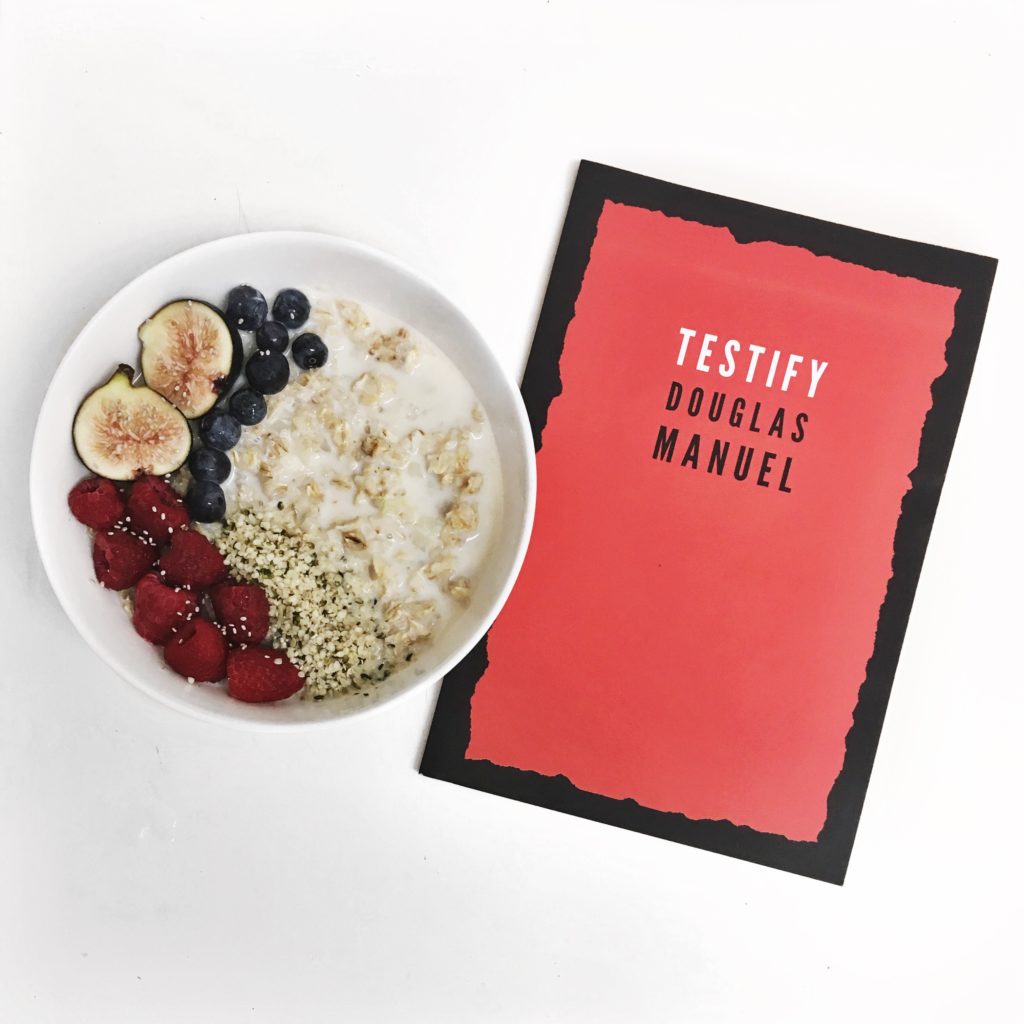 Testify by Douglas Manuel (Red Hen, 2017)
"No, the present presses and mints / the past into a gold coin / you can't spend anywhere."
*
Douglas Manuel's poems explore uncomfortable boundaries — navigating a black identity across and in between class, race, and gender expectations. Doug and I will be reading together at the Red Hen Press event at Lit Crawl LA, happening Wed 10/25 in North Hollywood!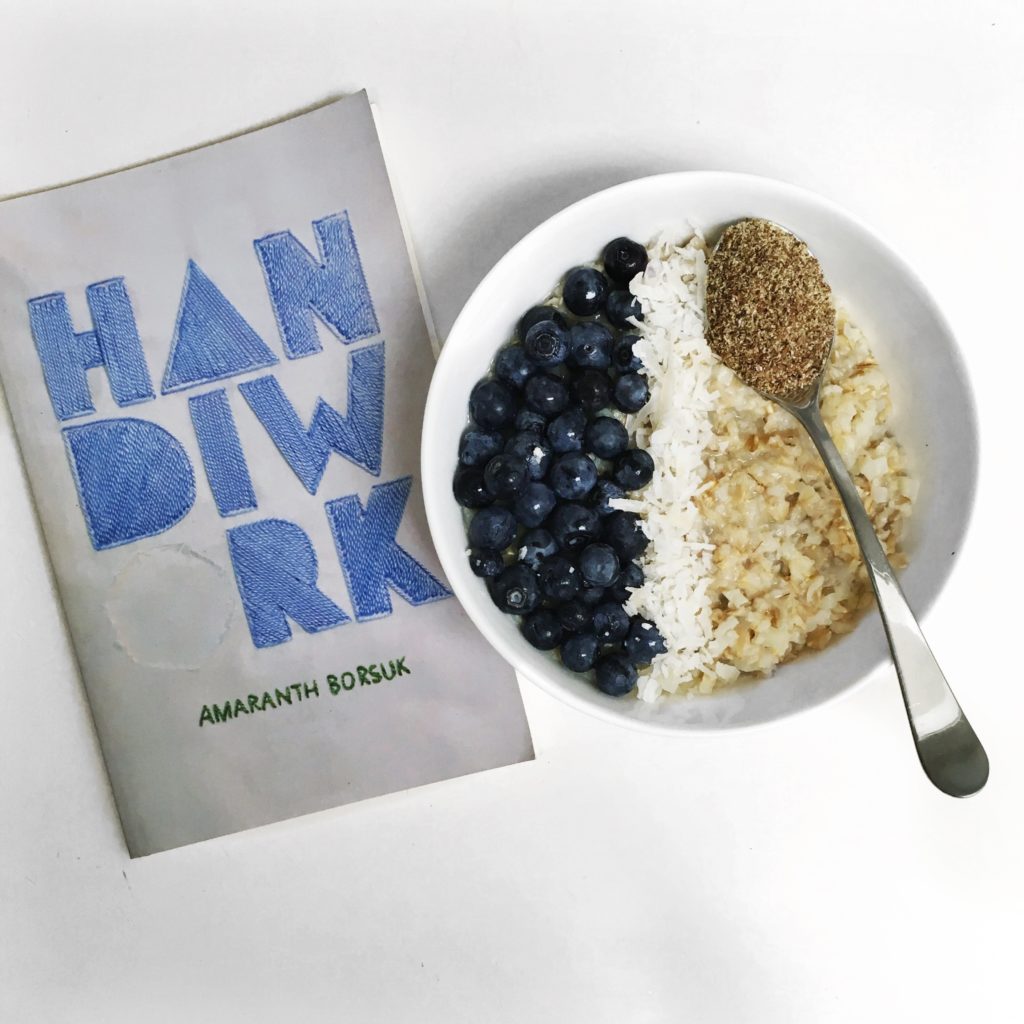 Handiwork by Amaranth Borsuk (Slope Editions, 2012)
"Imagine this longing not yet known: it cant be wrung: it will only get longer."
*
My grad school friend Amaranth's poems fuse personal and cultural histories, combining the unpublished story of Amaranth grandmother with the Jewish practice of gematria with the periodic table. If you love constraint-based poetry, pick up this precisely-crafted volume.
__
Get more and more timely book reviews from me on Instagram. And if you have books to recommend, send me a note!