How to enjoy your favorite book as a cocktail: Go to a PEN Center USA party at The Edison!
At the Member Mixer last week, book lovers drank In Cold Blood (a black Manhattan), The Sound and the Fury (mezcal margarita), and The Age of Innocence (gin, prosecco, and elderflower) — while supporting a literary nonprofit.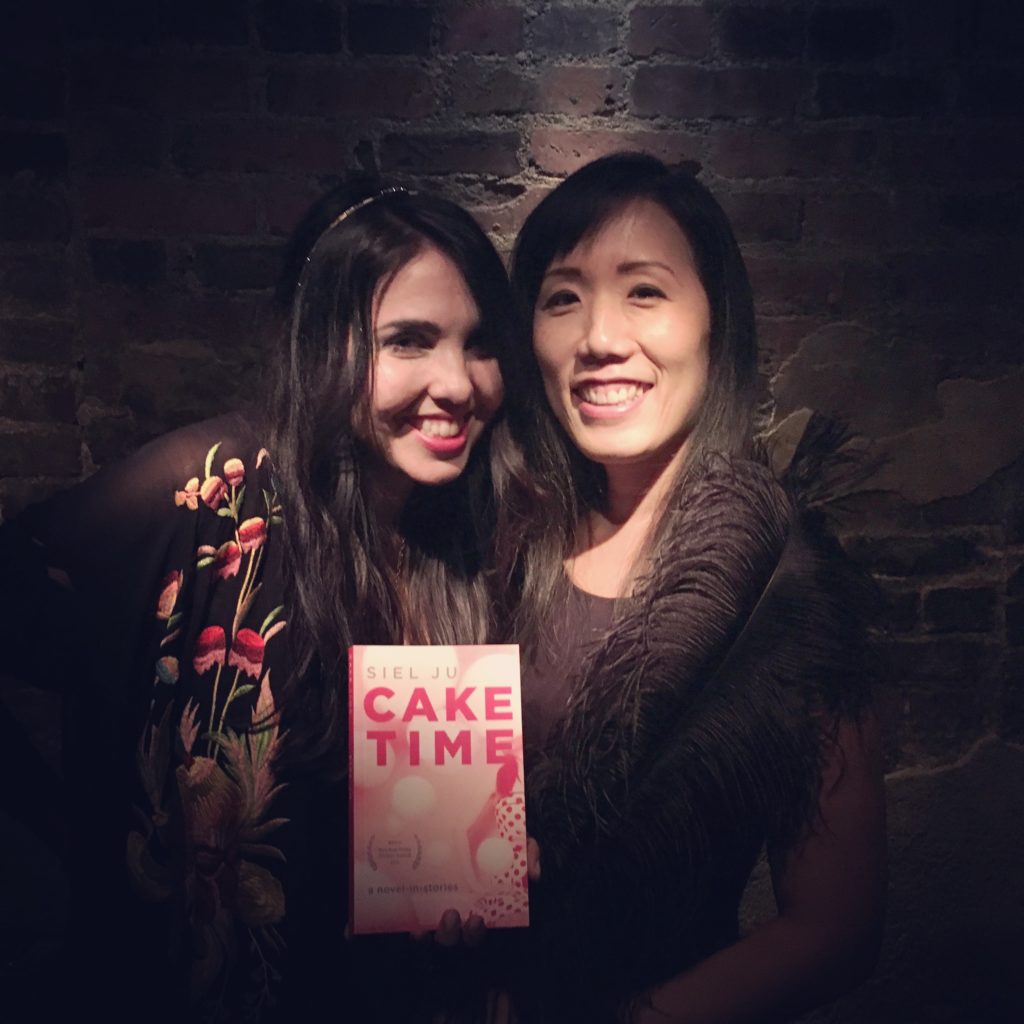 I actually gave my drink tickets away — Hope you enjoyed your cocktails, Laura and Julia! — and had a fun time! Here I am with Libby Flores, PEN's director of literary programs.
J Ryan Stradl (Kitchens of the Great Midwest), Susan Orlean (The Orchid Thief; below), and Julia Fierro (The Gypsy Moth Summer) all gave lovely toasts to get drinkers to become members of PEN.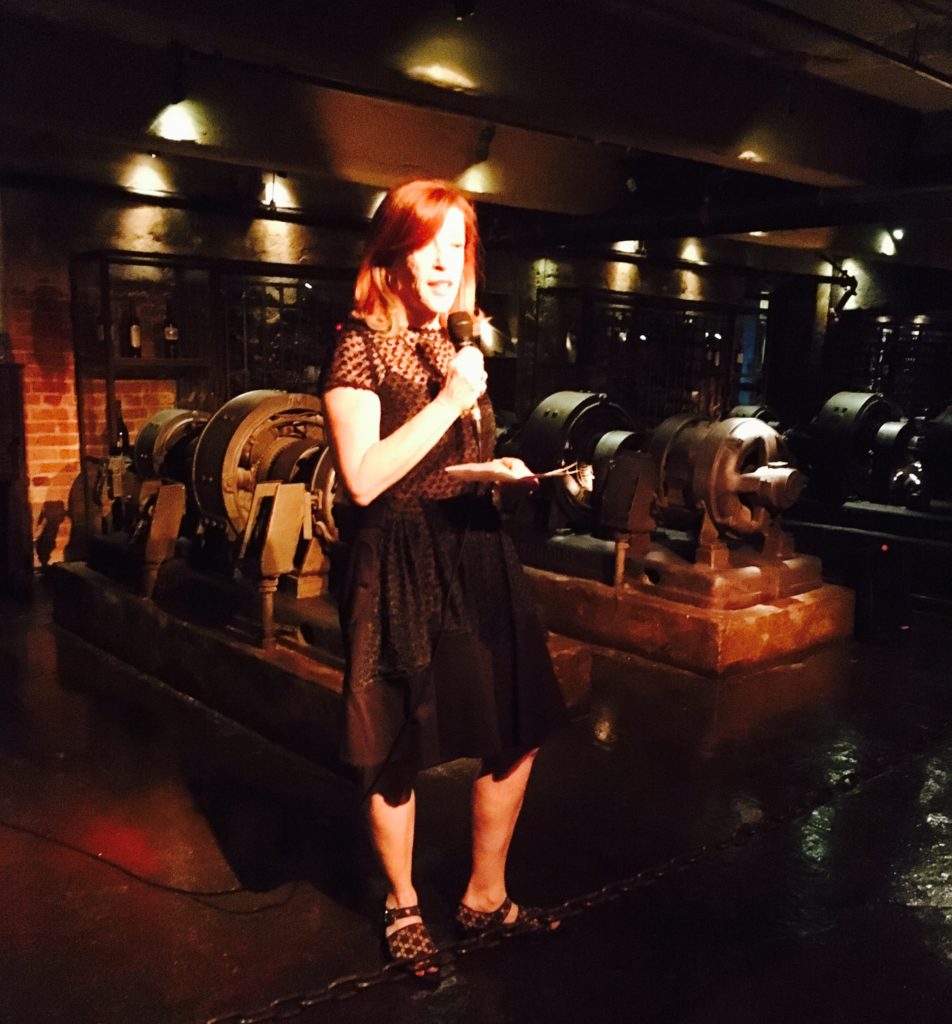 PEN Center USA is a literary and human rights organization, committed to "cultivating and expanding a diverse and engaged literary community in the western United States." It does everything from provide fellowships to emerging writers to give out literary awards to organize dozens of local readings to publish a literary journal. Oh, and Pen also "advocates for imprisoned, censored, and persecuted writers throughout the world."
Plus, PEN throws fun parties! Members at the mixer got to display their books. Cake Time was in good company. There were more books; I just couldn't get them all in one shot —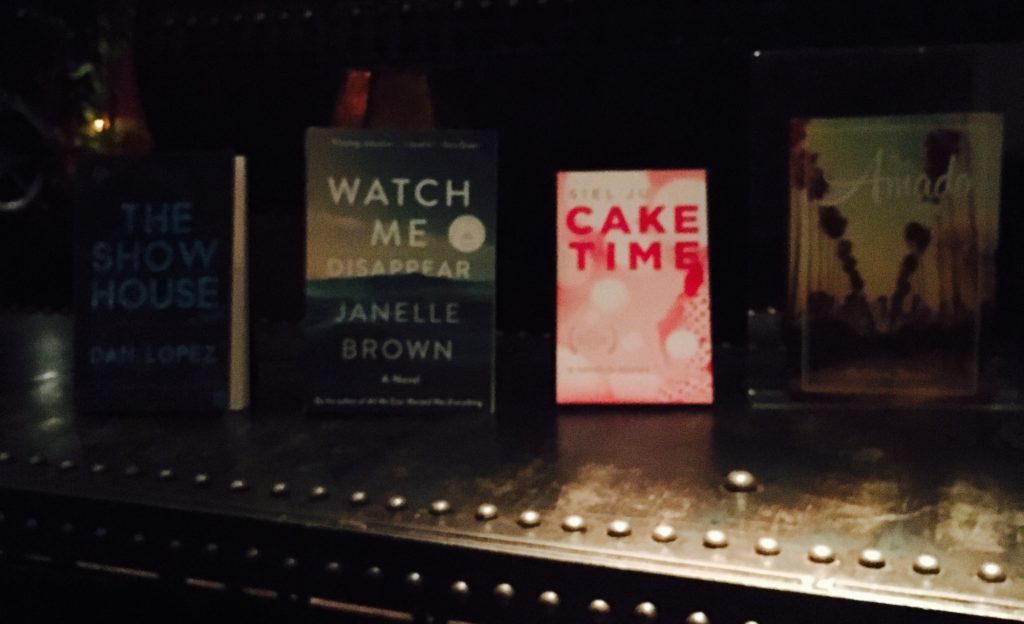 Memberships start at $15 and come with a lot of perks, from a free tote to party invites to drink tickets to scholarships and writing workshop discounts. Can't afford to join right now? PEN's book club is free — and also comes with book-themed cocktails — though you'll need to pay for your own drinks —
More:
* 5 ways to give back to literary nonprofits in Los Angeles
* The Edison Book Club
* 12 Literary journals for Los Angeles writers