*Update, 7/24/17: Alas, the Read Harder Book Club is no longer.*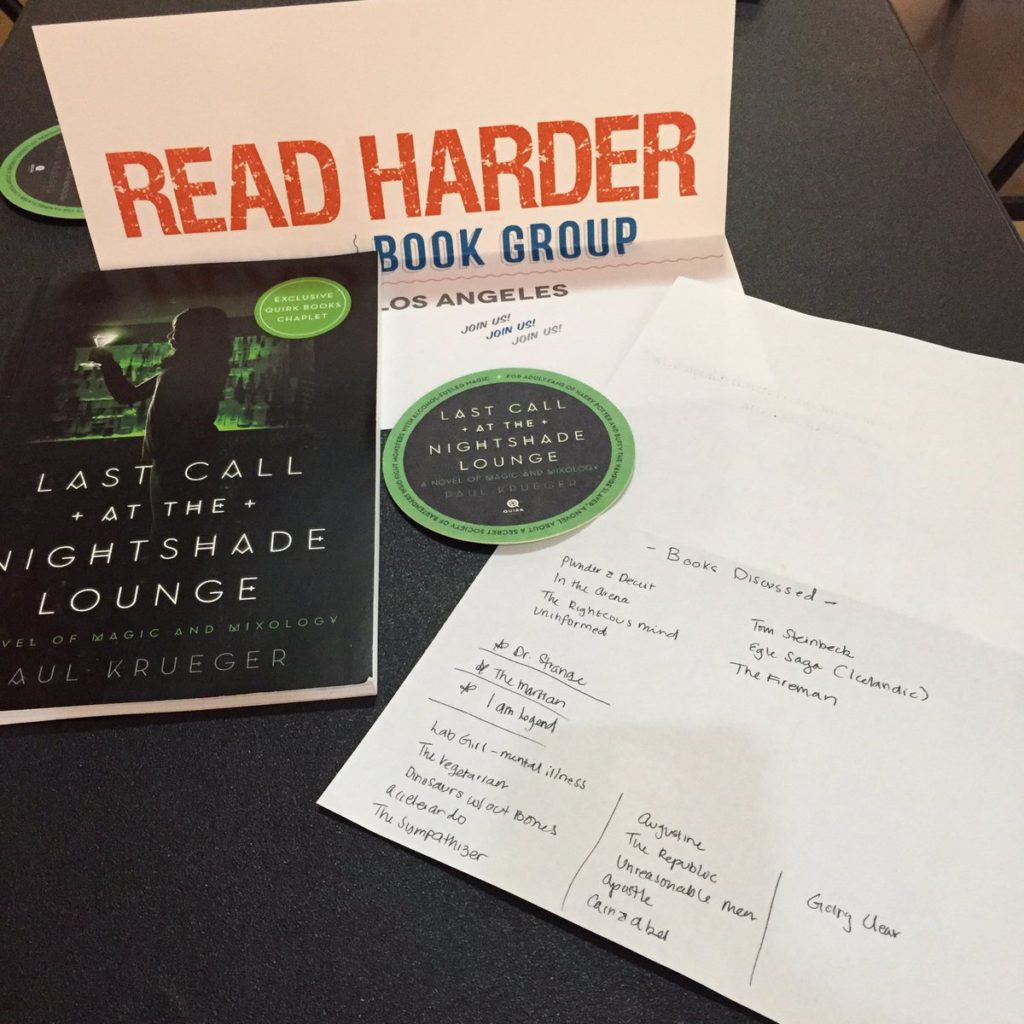 Love the idea of joining a book club, but hate not being able to pick your own book? Then try the Read Harder Book Club in Los Angeles. Here's a group for the free-spirited reader. Everyone can read whatever she wants!
Organized by the lit site Book Riot, the Read Harder Book Club is simply a group that meets once a month to discuss books in general — what you've read lately, which books you loved or hated, et cetera. It's a cool way to get introduced to new books you might never otherwise hear about — and to meet other local bibliophiles.
The club meets on the second floor of The Last Bookstore. Sadly, when I arrived for the August meeting a couple weeks ago, the men at the front desk had no idea what I was talking about though the event was on the bookstore calendar. One guy suggested I ask the information desk in the back; the guy there told me he thought it was upstairs. After making a full loop on that floor, I finally found the group seated around a table in the space right between where the bookstore ends and the art galleries begin. For your reference, it's in the hallway-like room with the vibrant red crochet on the walls.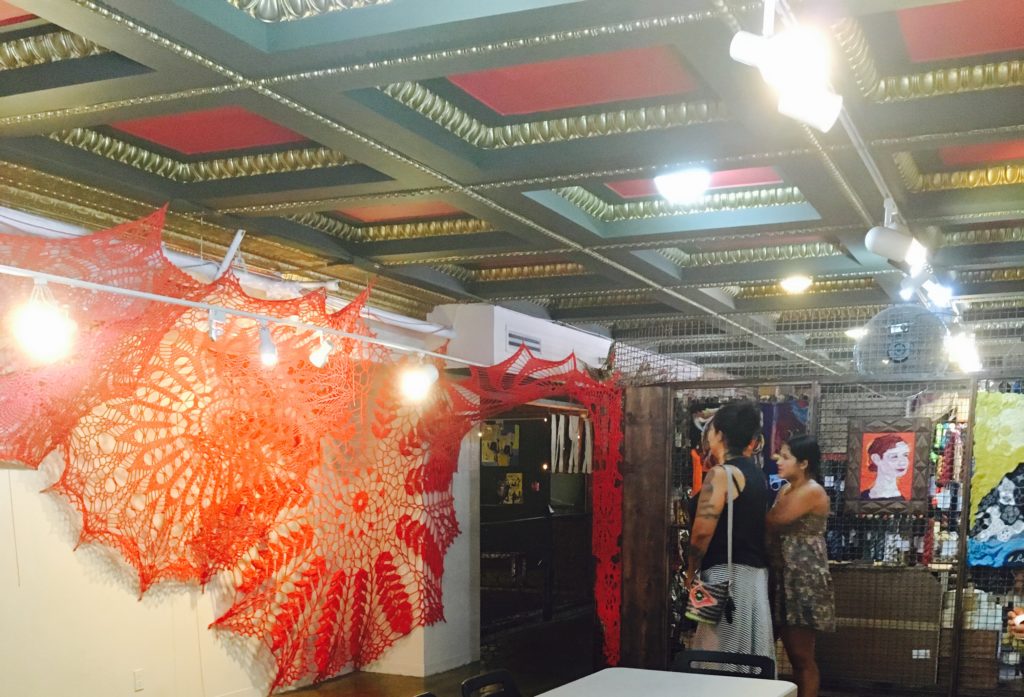 Six of us (attendees range from just three to a dozen, depending on the month) talked about all sorts of books for an hour, led by Sharifah Williams, a contributing editor to Book Riot who organizes the LA club. Attendees ran the gamut: young and old, horror addicts and literary fiction lovers. Several of the people there were making their way through the Read Harder Challenge, a list of 24 different types of books (e.g. "A book that takes place in Asia") to read over the course of the year, intended to broaden one's reading horizons. Among the books discussed that I'd actually read were The Girls, Queen of the Night, and Spent.
This book club often has a sponsor for the month. For August this was Kensington, who sent the club free copies of A Change of Heart — though of course no one is obligated to take or read the book (I didn't take one).
The next Read Harder Book Club meeting in Los Angeles happens Sat., Sep. 17 at The Last Bookstore. For future meetings, check the events schedule on Book Riot. Read Harder Book Club meetings happen in a handful of other cities too, from Houston to Vancouver.
Read Harder Book Club — Los Angeles. The Last Bookstore. 453 S. Spring St., Los Angeles. Third Saturday of each month at 1 pm.
Top Photo by Sharifah Williams