When the weather gets warm, I start drinking less latte and more juice. And I've found a new favorite green juice for spring: Balanced at Renew Juicery.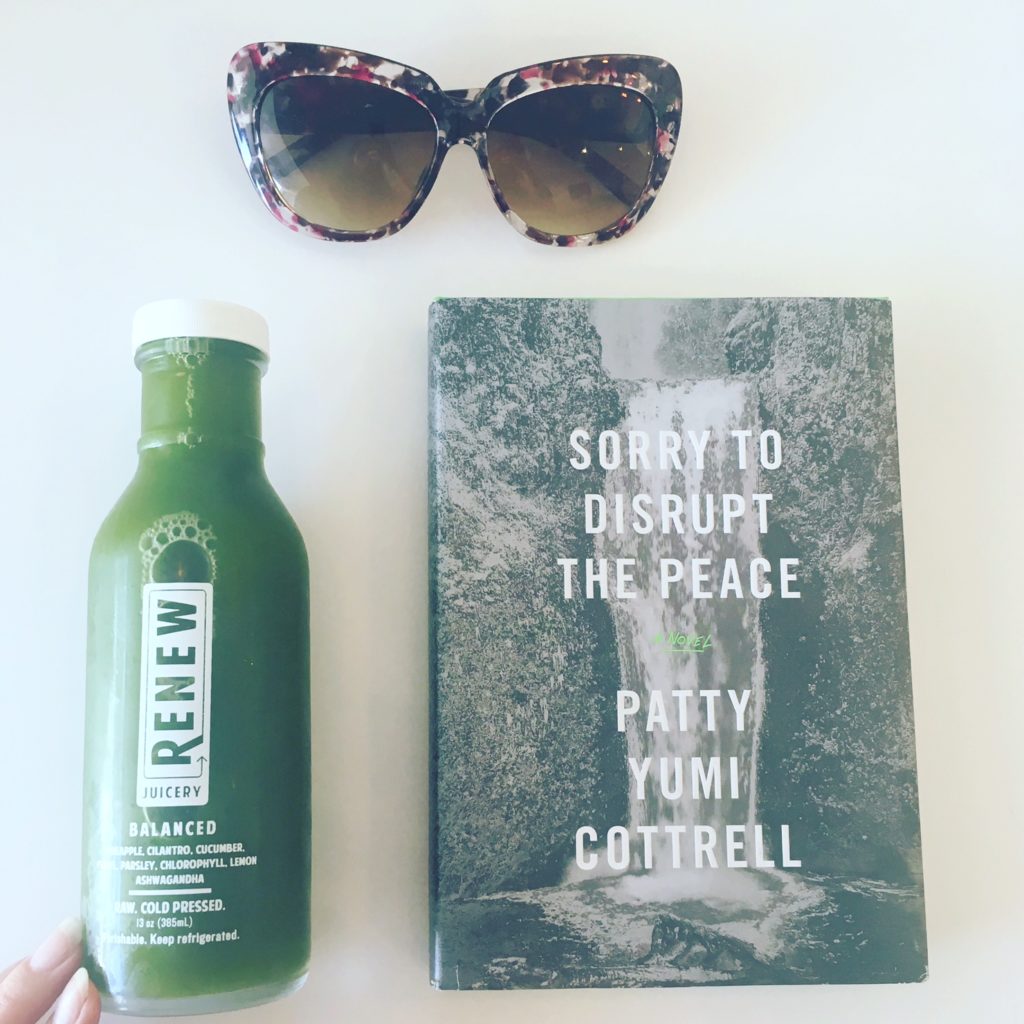 This cold-pressed drink's a blend of pineapple, cilantro, cucumber, parsley, chlorophyll, lemon, and ashwagandha. I love that it's not too sugary but still has a taste of tropical sweet —
Plus the Culver City's spot's a nice place for writers — a sunny vibe with free wifi and friendly people. There are some raw vegan meals and snacks for sale too, if you get hungry.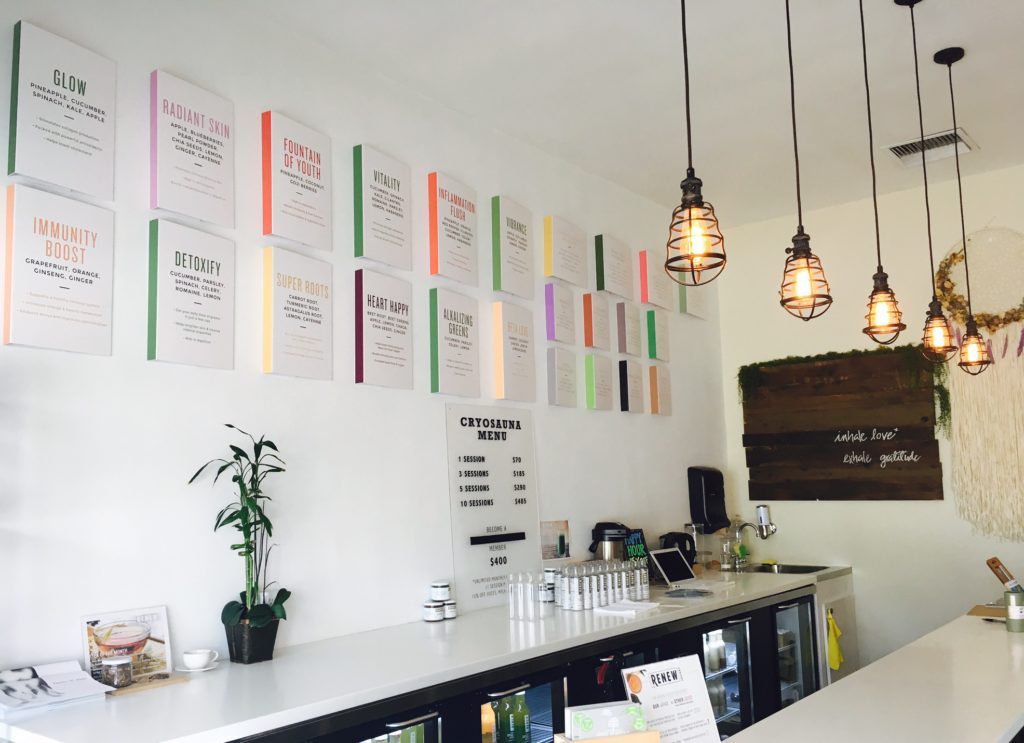 And if you really need to cool off, you can try cryotherapy! At the back of the store is a cryo machine that for a few minutes will surround you in -250 degree air, chilled by liquid nitrogen. This practice is said to have a range of benefits, from easing chronic pain to weight loss.
I met some women who swear by cryo — so I tried it once. It was really cold! Afterwards, I didn't really feel any different; I hear you need to do it a few times to really experience the benefits, but the first experience was so chilling I'm not sure I have the courage to try it again.
So for now I'll be sticking to the juice! It's a great way to chill out at the end of the week — especially since Renew Juicery has a happy hour deal on Fridays from 2 pm – 6 pm, where you can get 15% off all juices and mylks.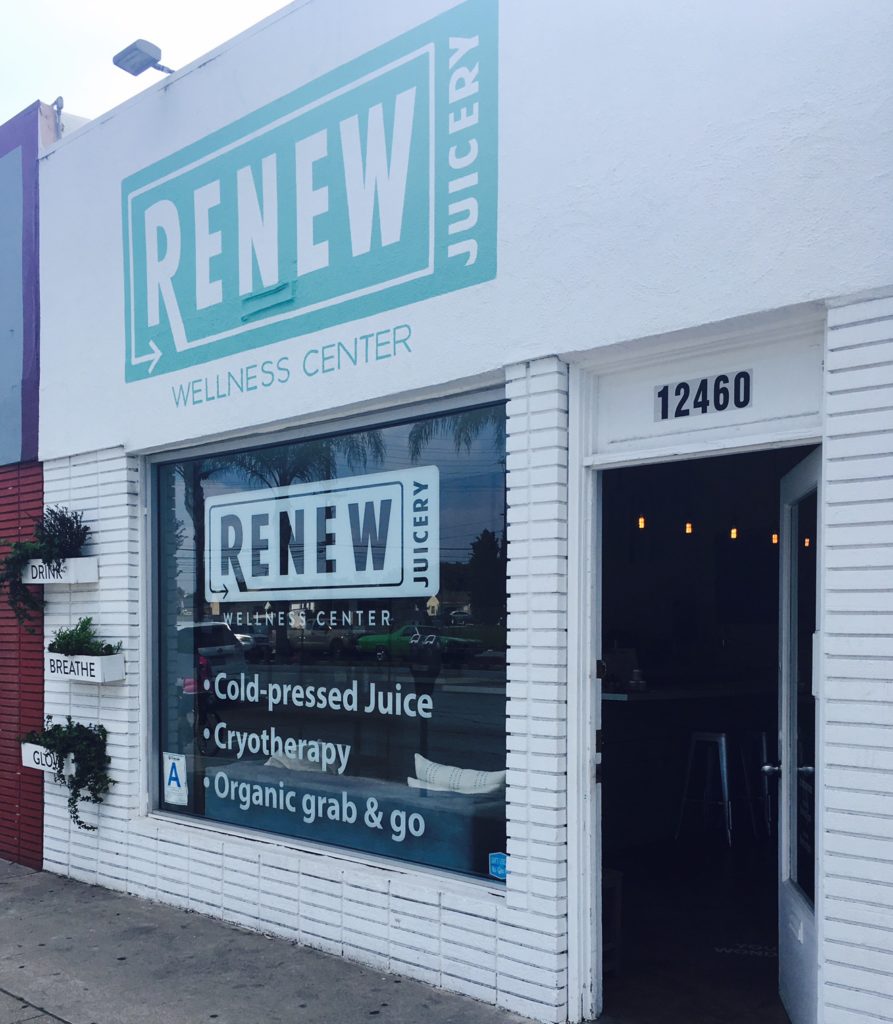 Renew Juicery. 12460 W. Washington Blvd., Los Angeles. 310.439.0593.
Earlier: Juice Served Here: Best juice shop for writers in Los Angeles