If you like your literary readings punched up with a musical interlude and a little healthy writing competition, come to the next Roar Shack reading.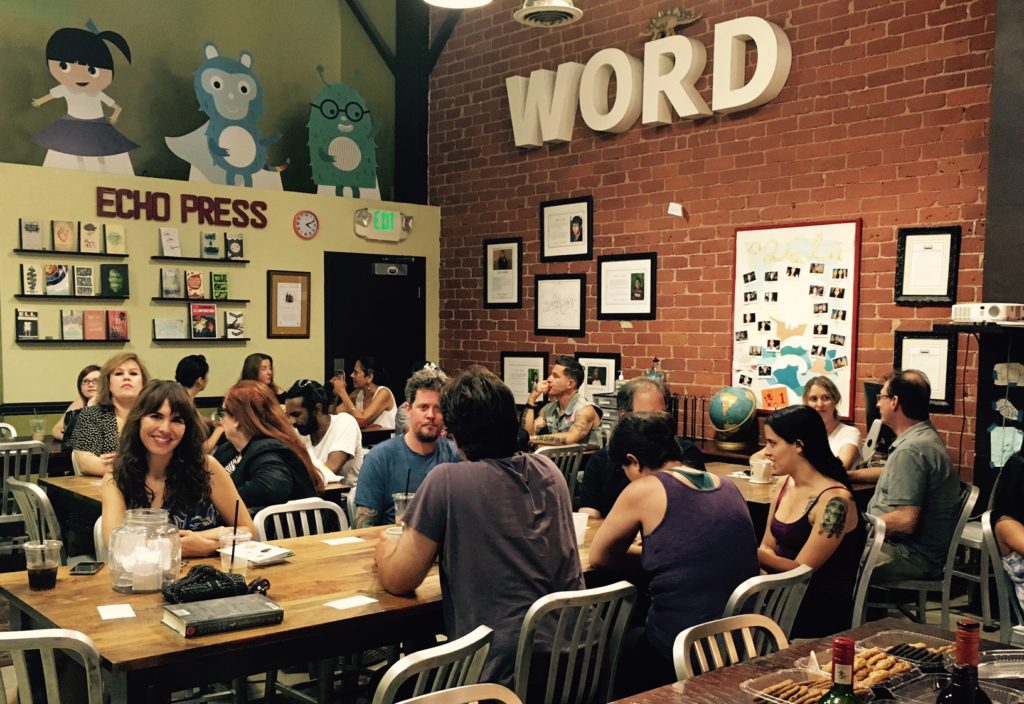 Conceived by handful of friends four years ago, Roar Shack today is organized and hosted by local writer David Rocklin (below; The Luminist), who sometimes even brings along cookies and wine. These monthly readings in Echo Park will introduce you to new writers, make you feel part of a bigger literary community, and maybe even give you a chance to read your own work!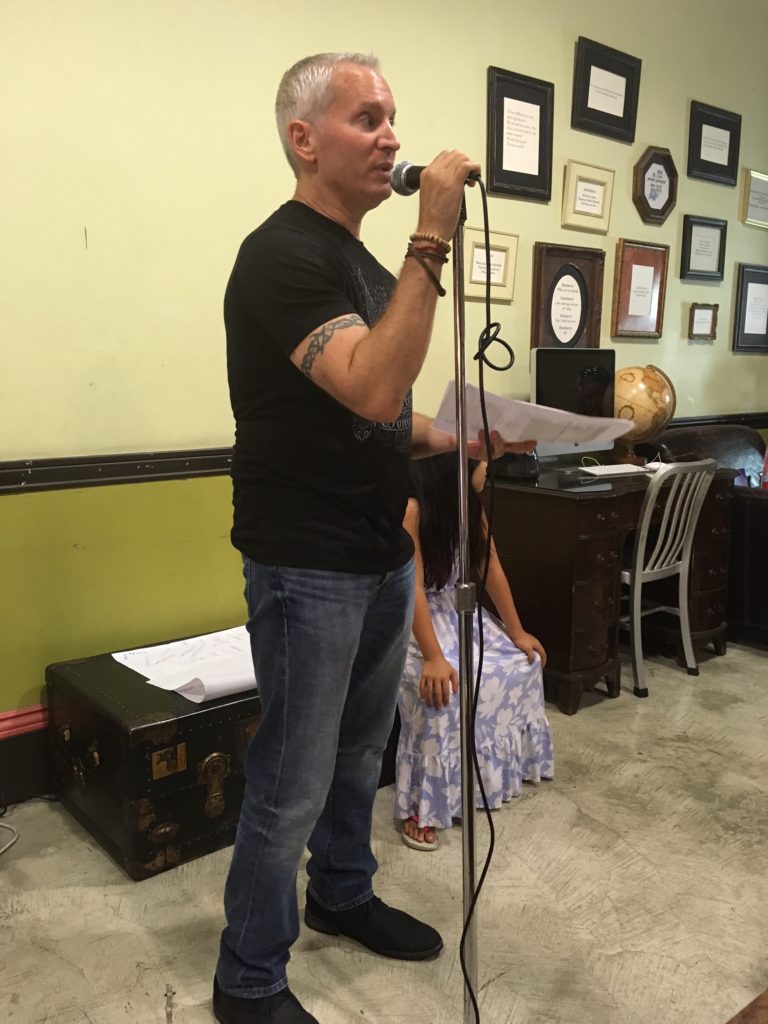 Your first time at Roar Shack might feel a bit disorienting — because when you get to the address, you'll actually find yourself at The Echo Park Time Travel Mart — a curious little store that sells fun oddities like Golden Horde Powdered Horse Milk. If you stand around looking lost, the nice guy at the counter will ask if you're here for the reading, and point you through the black double doors in the back.
Go through those, and you'll find yourself in — a classroom. These are the headquarters of 826 LA, a nonprofit dedicated to helping young people write. But those kids won't be there on Roar Shack day! Instead, you'll find yourself among a few dozen local readers and writers, chatting, looking around, or just sitting at their desks as if waiting for class to start.
Seriously, the fluorescent light classroom setting does lack a little ambiance, but don't let that put you off! Just use filters if you happen to take selfies.
There'll be little notecards on your table. If you feel so moved, take one and write a random writing prompt on it. Really, any sentence or phrase — or even just a word — will do. David will come around to collect these then select one for the Live Write. Introduce yourself to him then! Tell him you found Roar Shack through me.
A few minutes after 4 pm, David will take the mic and introduce the first of an eclectic handful of readers — who'll do everything from give rousing poetry slam performances to shyly read quiet personal essays off their phones. Here's my friend Lauren Eggert-Crowe, reading her poetry at the August event.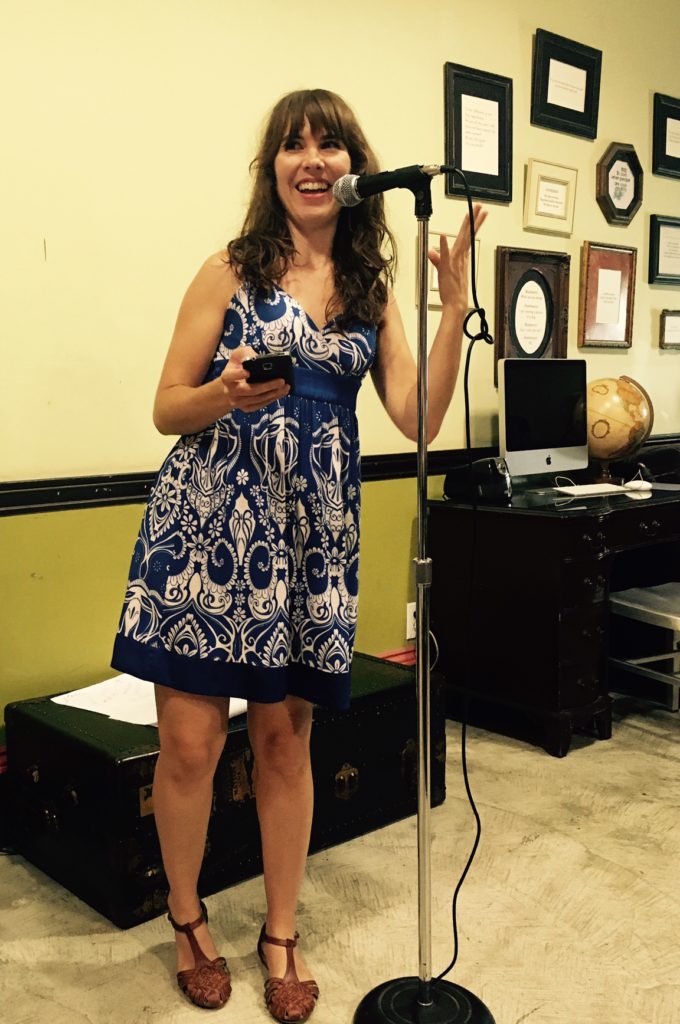 In the middle of these short readings, the Live Write happens. David will ask for two volunteers to write on the chosen prompt during the 10-minute musical performance. Afterwards, the volunteers will read their impromptu pieces, the audience will vote on whose they liked better, then the winner will be invited to read at the next Roar Shack.
Want to read at a future event? Simply email David at drocklin2@gmail.com with a writing sample to be considered. Or just show up and win the Live Write!
And regardless — come to the next Roar Shack, happening September 11. Yours truly will be reading, along with Natashia Deon (Grace), Toni Ann Johnson (Remedy for a Broken Angel), Seth Fischer, and poet Rich Ferguson. See you there!
Roar Shack reading series. Second Sunday of every month, 4 pm – 5:30 pm. 826 LA, 1714 W. Sunset Blvd.
Los Angeles.
Save
Save