Thank you to everyone who came to my readings in Oakland, San Francisco, Portland, Bellingham, and Seattle last week!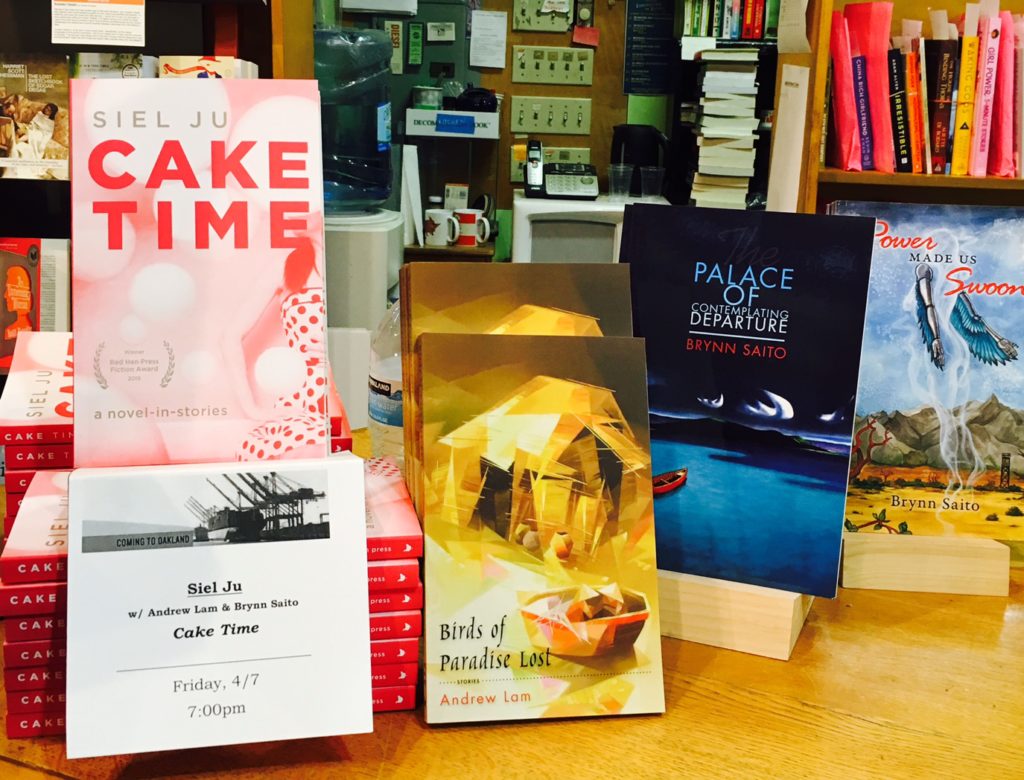 Thanks especially to Brad Johnson at Diesel Oakland, Charlie Jane Anders of Writers With Drinks, Kevin Sampsell at Powell's Books, Kelly Magee at  Western Washington University, the good people at Village Books, and Christine Texeira at Hugo House — as well as Book Soup and Stories in Los Angeles, where I read over the weekend —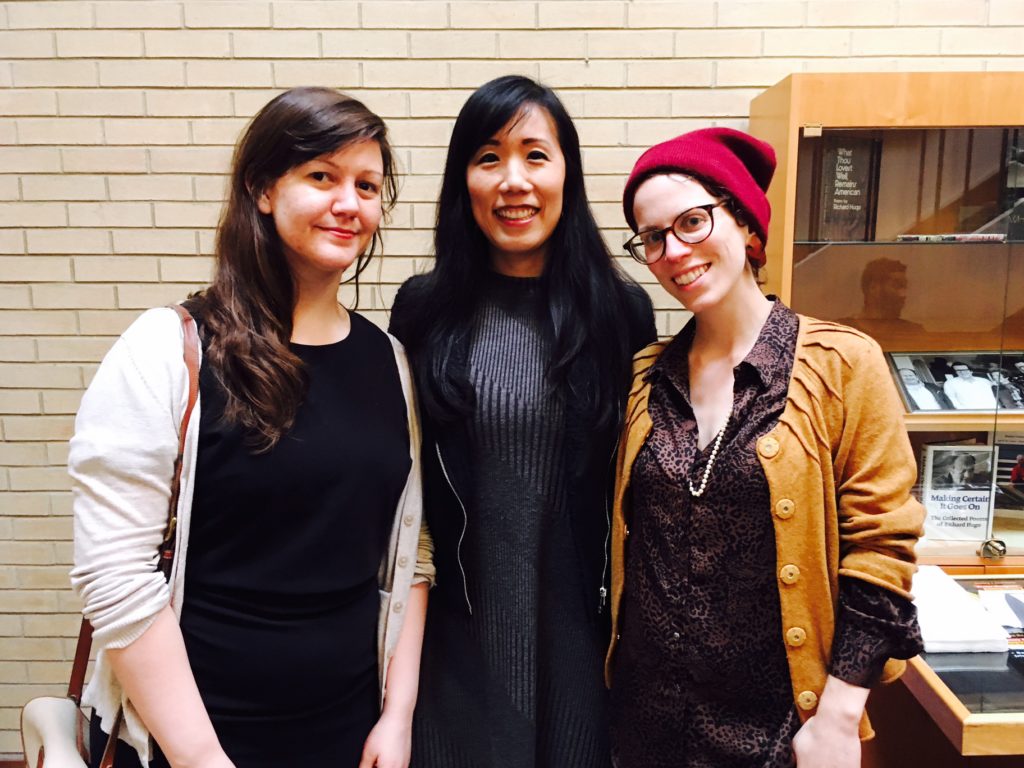 And more thanks to everyone who read with me: Angela Palm, Brynn Saito, Andrew Lam, Corinne Manning (above right), Tara Atkinson (above left), Chelsea Werner-Jatzke, Elizabeth Powell, Meredith Alling, Miranda Tsang.
Couldn't make it to any of those readings? Then I really hope I'll see you at one of the events coming up this week in the LA area!
If you're a morning person, come to the Writes of Spring Festival in Whittier:
Writes of Spring Festival
Thursday, April 20, 2017, 8 am
Rio Hondo College, 3600 Workman Mill Rd., Whittier, Calif.
— or come by that night to also hear Antonia Crane, Paula Priamos, Peg Alford Pursell, and Rob Roberge:
— or kick off the weekend at Kaya Press's pre-LA Times Festival of Books Party with me, Q.M. Zhang, Chris Santiago, Douglas Manuel, Andrew Wessels, and Amarnath Ravva:
Pre-Smokin' Hot Lit Lounge Reading
Friday, April 21 2017, 7:30 – 9:30 pm
Other Books, 2006 E Cesar Chavez Ave., Los Angeles
And though I don't have any events at the LA Times Festival of Books this weekend, I'll be hanging out there on Saturday hearing and supporting other writers. Stop by the Red Hen Press table (booth 934) to pick up a copy of Cake Time. Then tweet me and I'll come find you to sign it!
Earlier: 7 big annual literary events in Los Angeles to put on your calendar now