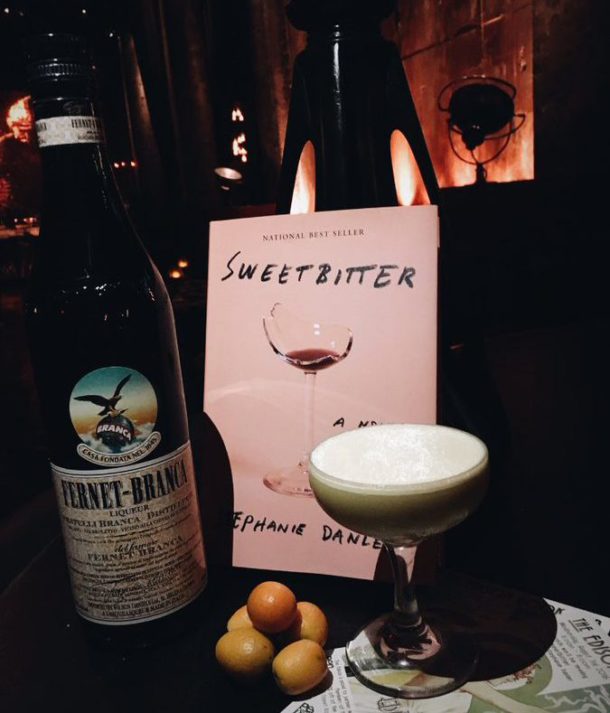 An intimate chat about a fantastic book over specialty drinks in a speakeasy-style bar — with a chance to talk to the author herself about her book. If that description appeals to you, come to a meeting of The Edison Book Club.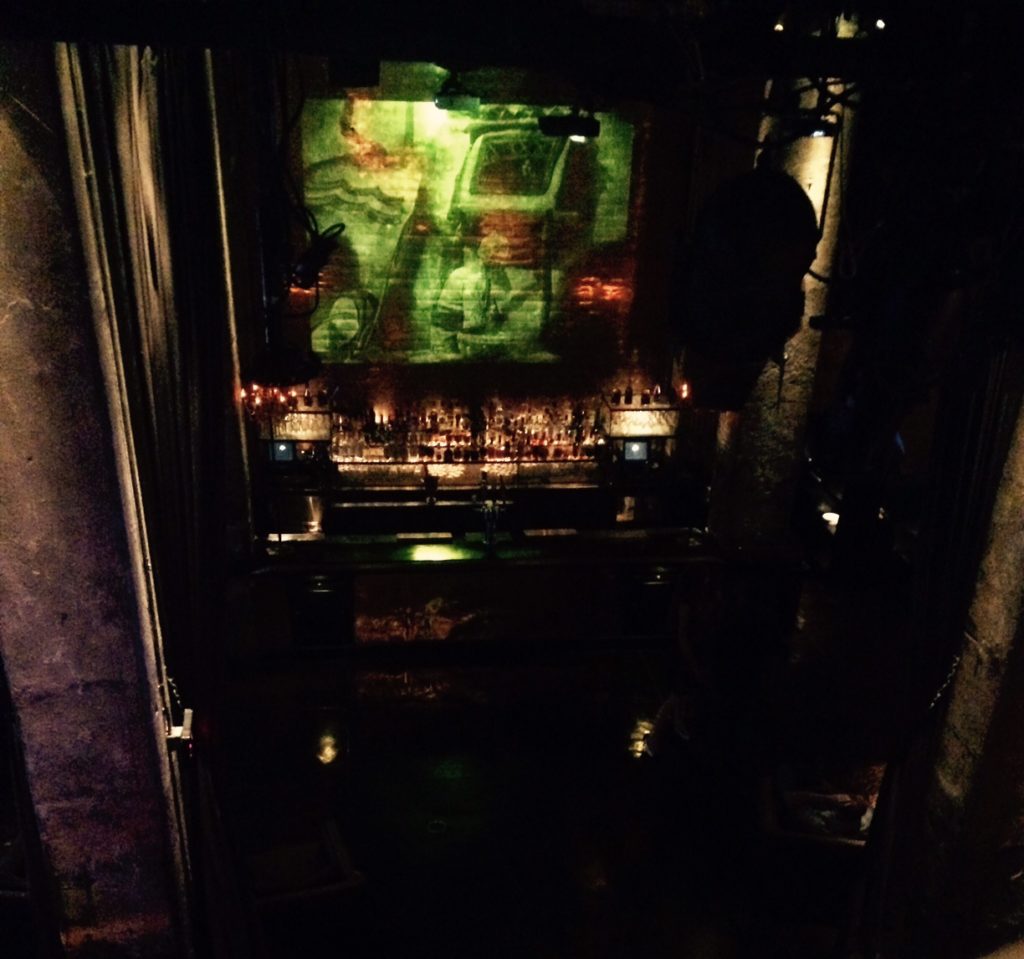 Last night was the very first book club meeting, featuring Sweetbitter by Stephanie Danler. About fifteen readers (mostly women), pink books in tow, gathered in the basement of The Edison and discussed literature over pretty cocktails. The bar concocted two specifically for the occasion: Bittersweet (fernet branca, kumquat, lemon, salted caramel syrup) and Shift Drink (peroni with a shot of fernet branca).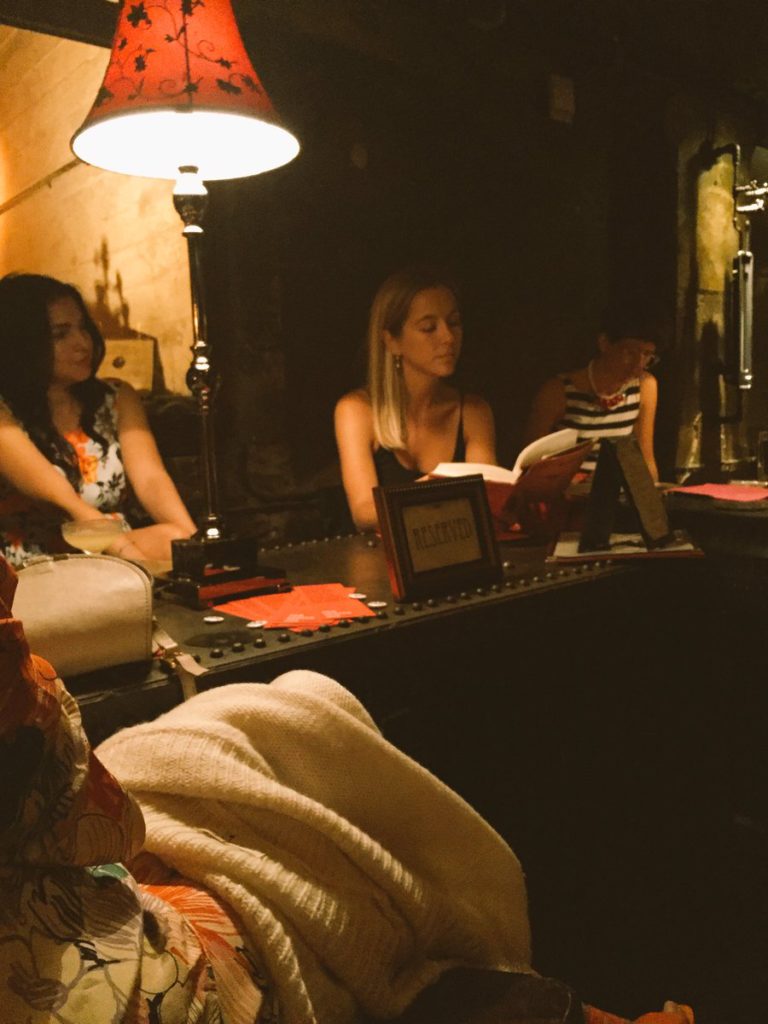 Then about an hour in, Stephanie dropped in, gave a short reading, then answered a bunch of questions — ranging from which character she most relates to (Simone more than Tess) to what restaurants she recommends in L.A. (Mapo Galbi is one).
Stephanie said the book really came to her when she got the first sentence: "You will develop a palate." Because that's exactly what the 22-year-old narrator does in the novel — develop a palate for "intimacy, relationships, drugs, lust, burgundy, oysters," Stephanie explained.
The book club is a brand new initiative of literary nonprofit PEN Center USA. Agatha French, a member of PEN, led the discussion.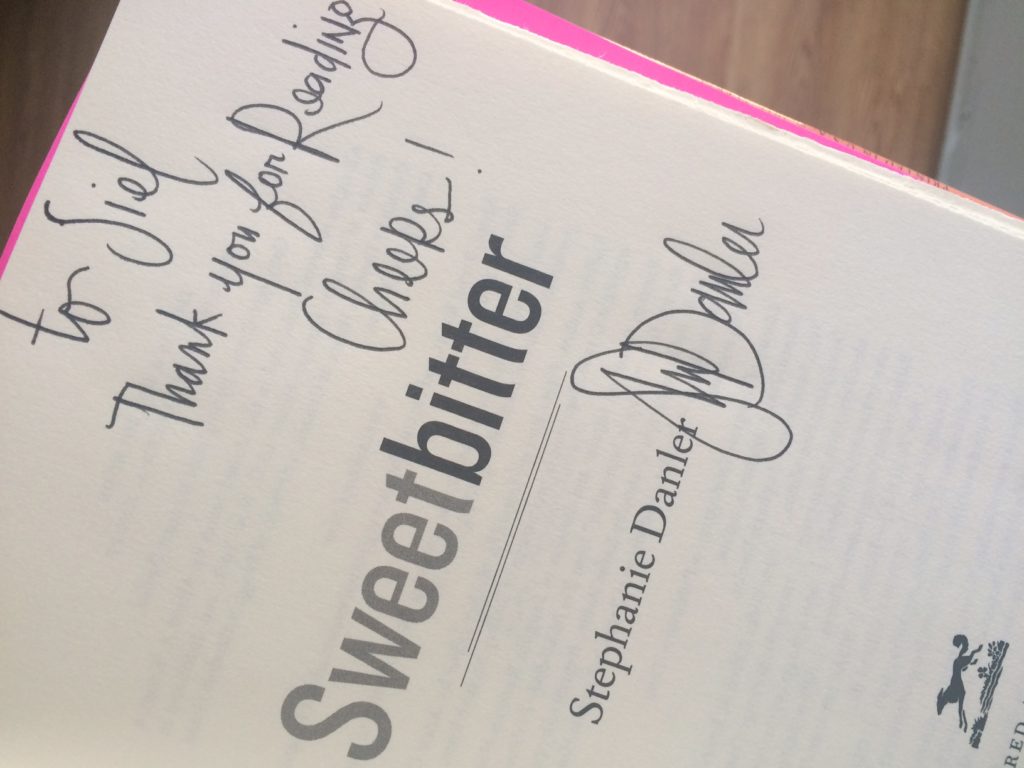 Join the club simply by RSVPing to the events — and you can get a 15% discount on the current book club title at Skylight Books. The next book club meeting will probably happen in October, according to Libby Flores at Pen Center USA — though the next book hasn't been picked out yet. Stay in the loop by checking The Edison Book Club website or emailing Libby at libby@penusa.org to get on the invite list.
* Last updated 2/27/17
First and third photos by Libby Flores