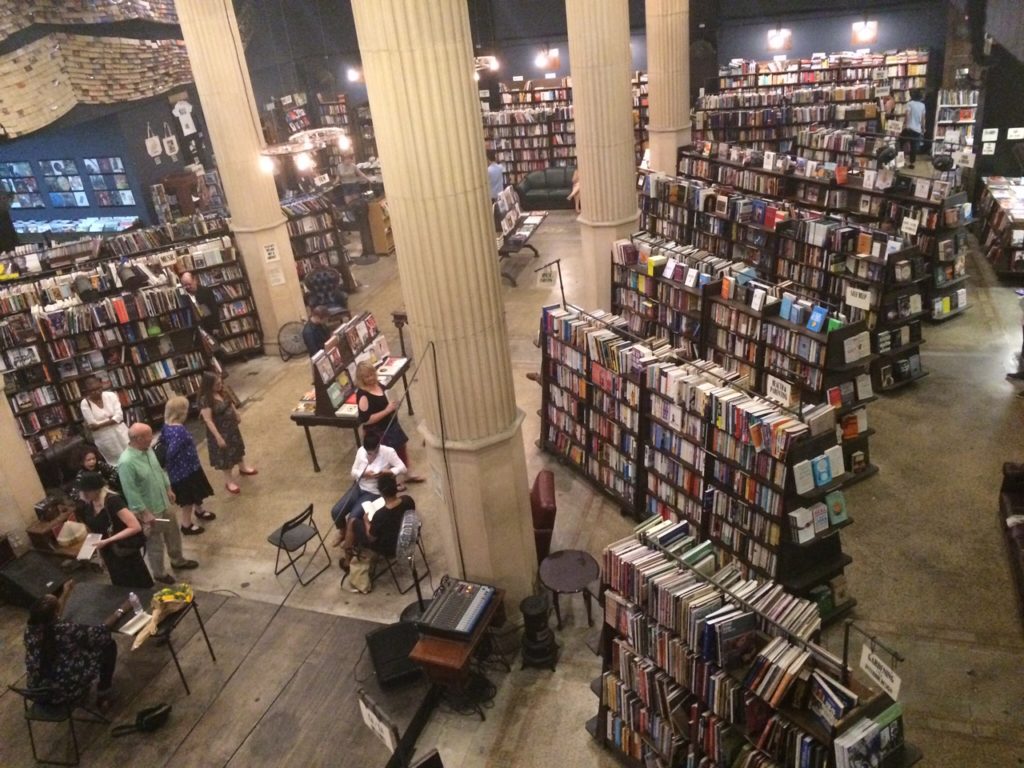 It's not quite as bit as Powell's Books in Portland, but California's largest used and new book and record store, The Last Bookstore, happens to be in the middle of downtown Los Angeles.
Shop here for new and used books — as well as vinyl records and graphic novels — on two gigantic floors. I recommend planning your visit around a reading or event, since there's one going on almost every night! A couple weeks ago, I went to Dana Johnson's launch reading for her new short story collection, In the Not Quite Dark. There she is in the photo above, signing books —
There's a great collection of art books too. Here's me in that section, pretending to be Frida.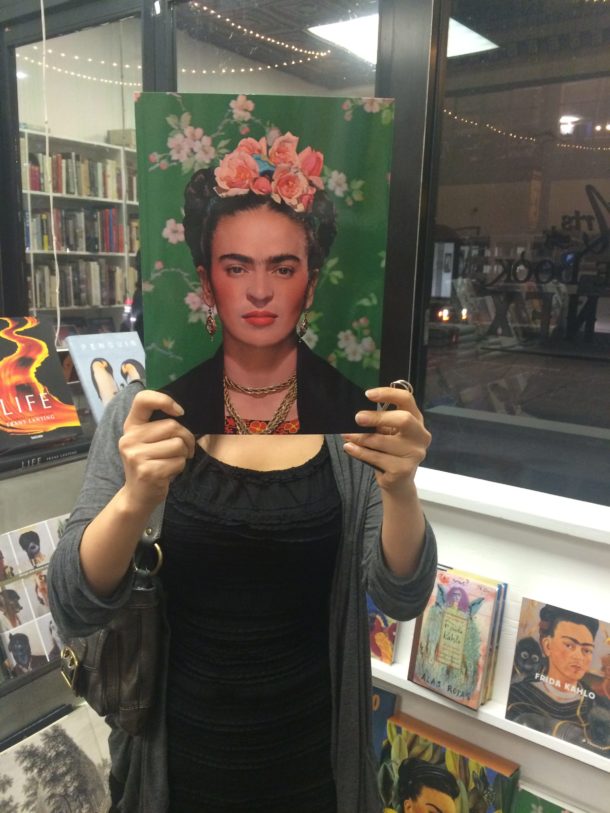 The second floor of the bookstore has more books, as well as little structures made of books — like this book tunnel. This floor also houses the Spring Arts Collective gallery shops, where you can buy paintings or just see artists at work.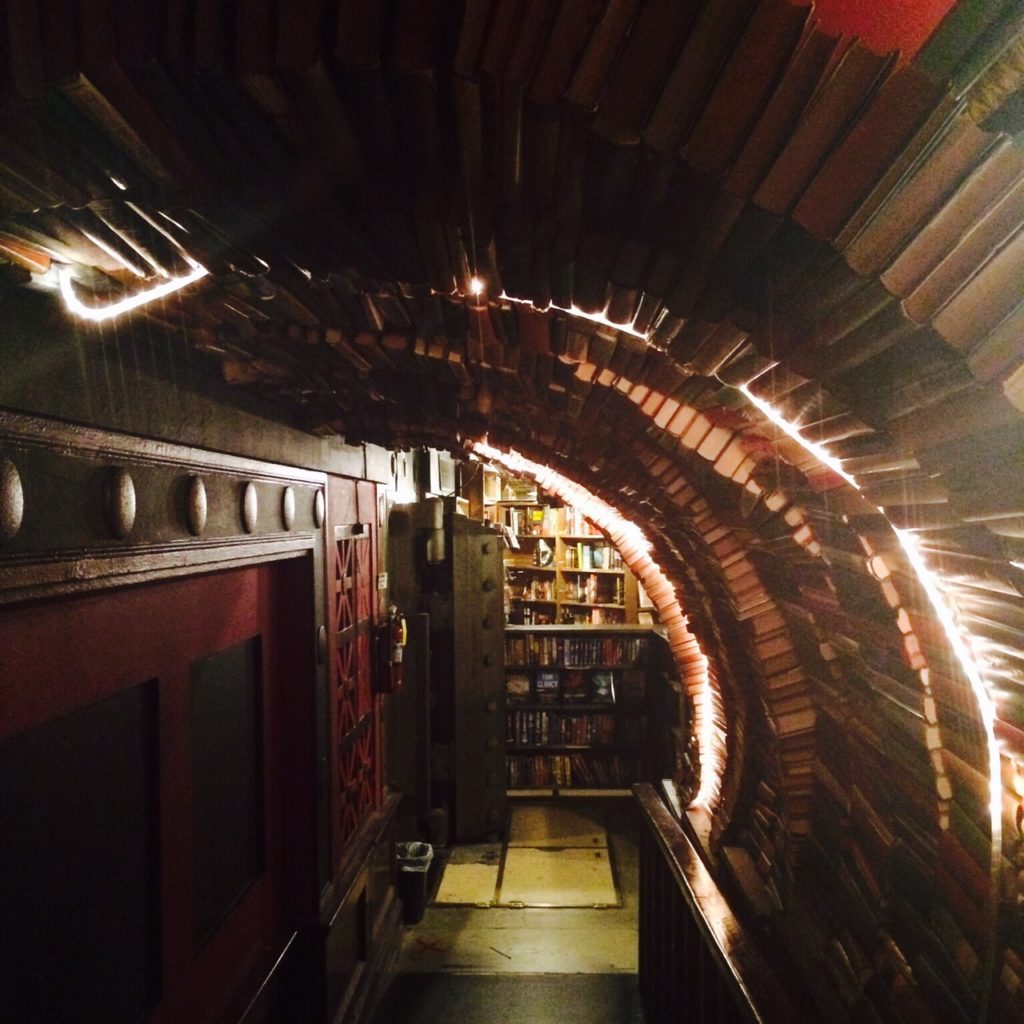 It's really a place you can get lost in for hours. The Last Bookstore buys back books too, if your apartment's becoming a fire hazard!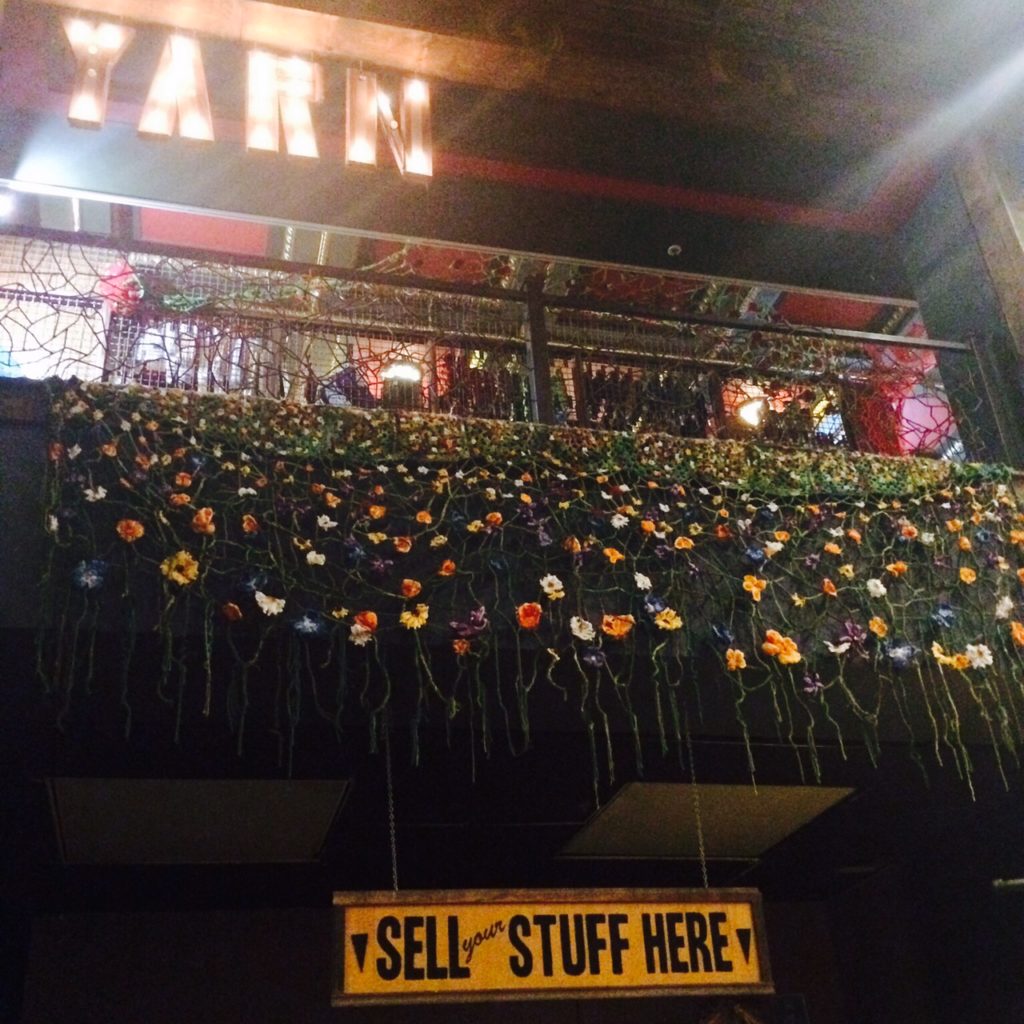 The Last Bookstore. 453 S Spring St, Ground Floor, Los Angeles. 213.488.0599.