A couple weeks ago, I got home to find a little, nondescript package at my door — a cardboard fold-up marked only with my and the return addresses. Which made me wonder: Who is Fat Possum Records and why did they send me mail and could it be anthrax?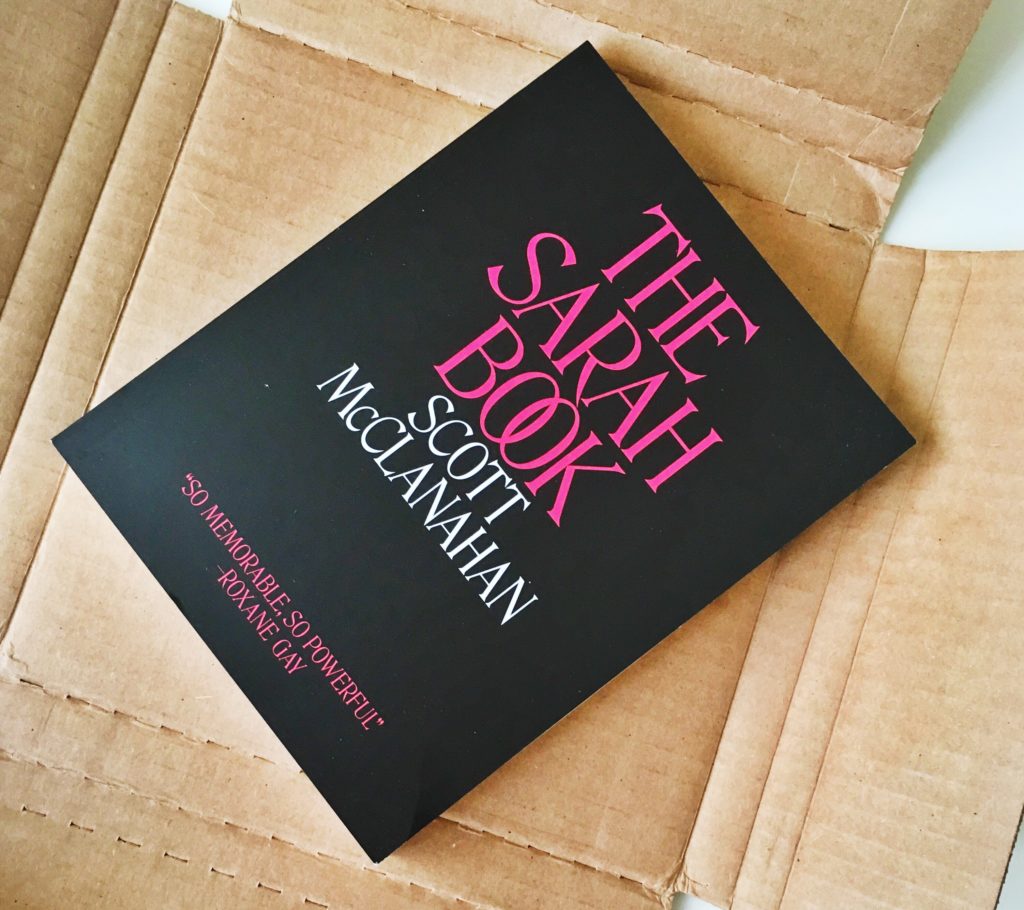 Of course, I immediately opened the package — and out came a copy of The Sarah Book by Scott McClanahan. That was all that was in there. There wasn't even a packing slip!
Who sent me the mysterious book?
It took me a while, but I remembered that I'd signed up for The TNB Book Club a week or so earlier. TNB stands for The Nervous Breakdown (so yes, the book club is The The Nervous Breakdown Book Club), a literary website that publishes fiction, book reviews, and funny self-interviews where authors ask themselves questions then answer them too. I joined the book club on a whim, partly because I'm a fan of TNB founder Brad Listi's literary podcast, Otherppl, and partly because I'm a fan of book subscription boxes in general.
That said, to call The TNB Book Club a book subscription box is a bit of a stretch. First of all, the book came not in a box but on an efficiently folded up piece of cardboard (Although does folded up cardboard qualify as a box? What is the definition of a box these days?). Second, it contained just the book — no letters from the author or signed bookplates or other tchotchkes. And third, although I was surprised due to my general absentmindedness, the book pick wasn't actually a surprise for the subscribers. Books-to-come are listed on the TNB Book Club webpage long before they're shipped — so you won't see any unpackaging videos by ooh-ing and aah-ing bookstagrammers on Instagram stories.
But at $9.99 a month, you can't beat the price on this book subscription!
And you get variety. Book picks might be hardcover or paperback or even advanced review copies. They might arrive pre-publication or post. They might come from big presses or tiny presses. They might be novels or memoirs or translations or biographies or something else — so joining this book club will likely make you read outside the genres you usually pick.
Past picks range from Jonathan Safron Foer's much anticipated novel Here I Am to The Reactive by Masande Ntshanga, out of a small indie press called Two Dollar Radio. The Sarah Book also came from a small press called Tyrant Books.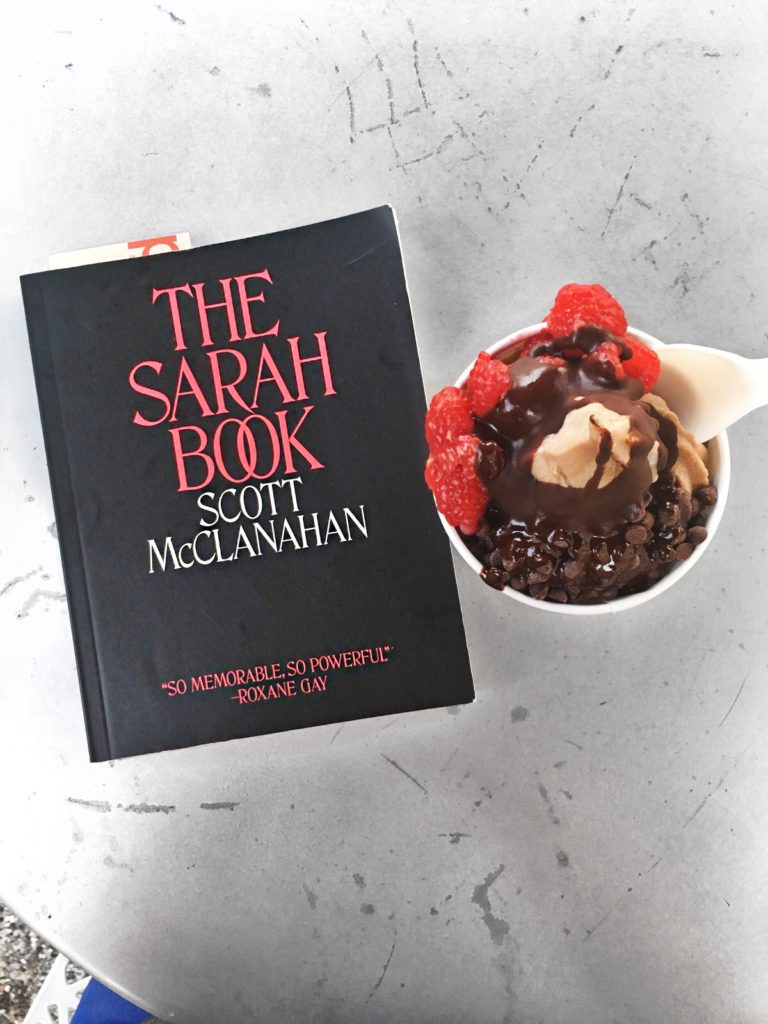 And I loved The Sarah Book.
This novel is a crazy ride — a mostly true story about Scott and his relationship (and the end thereof) with one Sarah — starting off with his alcoholism and her bulimia and related chaotic antics — like living for days in a Walmart parking lot and destroying a computer with a ten pound sledge. It's so messy and honest — I seriously couldn't put this one down.
I wouldn't have known to pick up this book on my own, so I'm glad it came my way. And while the book arrived on my doorstep alone, TNB has a review of The Sarah Book and Otherppl has a podcast interview with Scott McClannahan.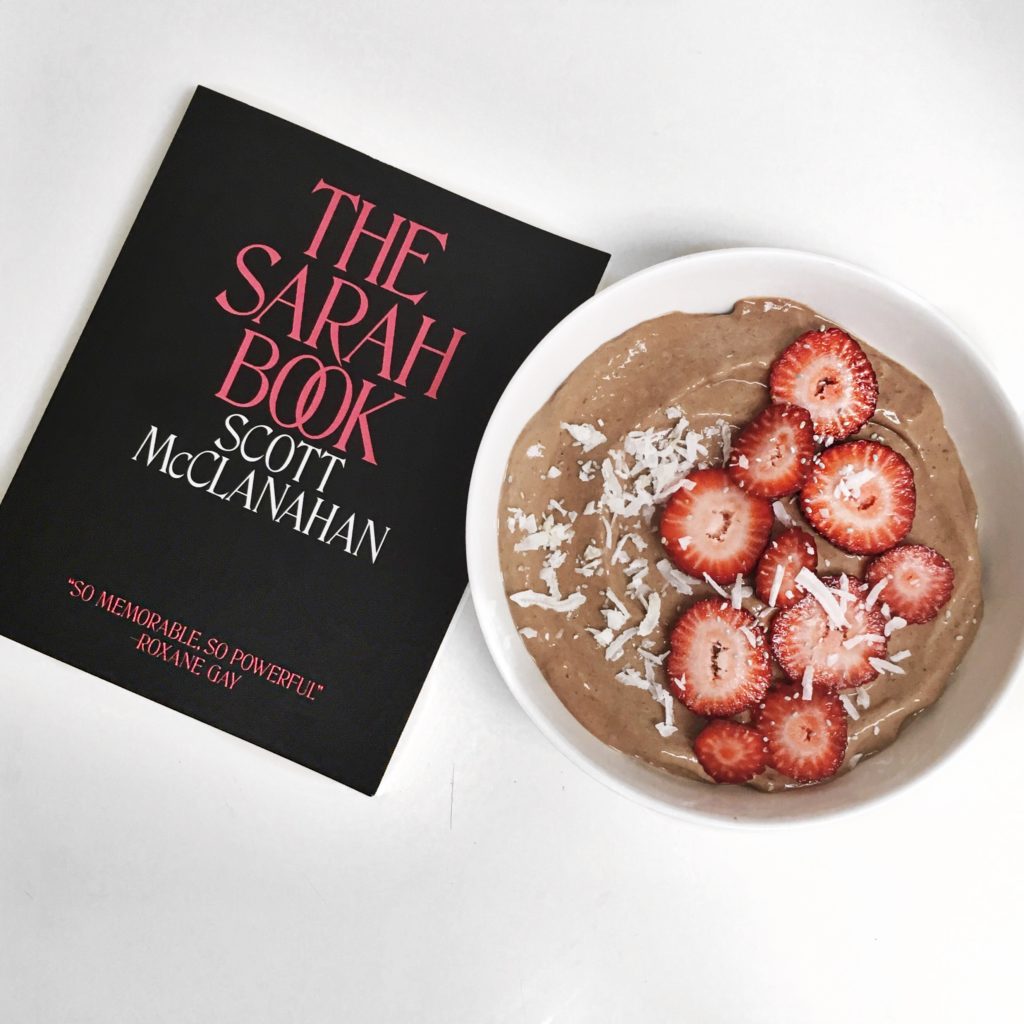 I'm already looking forward to the August book: One Day We'll All Be Dead and None of This Will Matter by Scaachi Koul. You too can sign up to get this and future books at $9.99 a month! Just don't be surprised if it comes in suspiciously nondescript packaging with a mysterious return address.
Earlier:
* The Book Drop: Handpicked reads delivered from an indie bookstore
* 5 best literary podcasts in Los Angeles